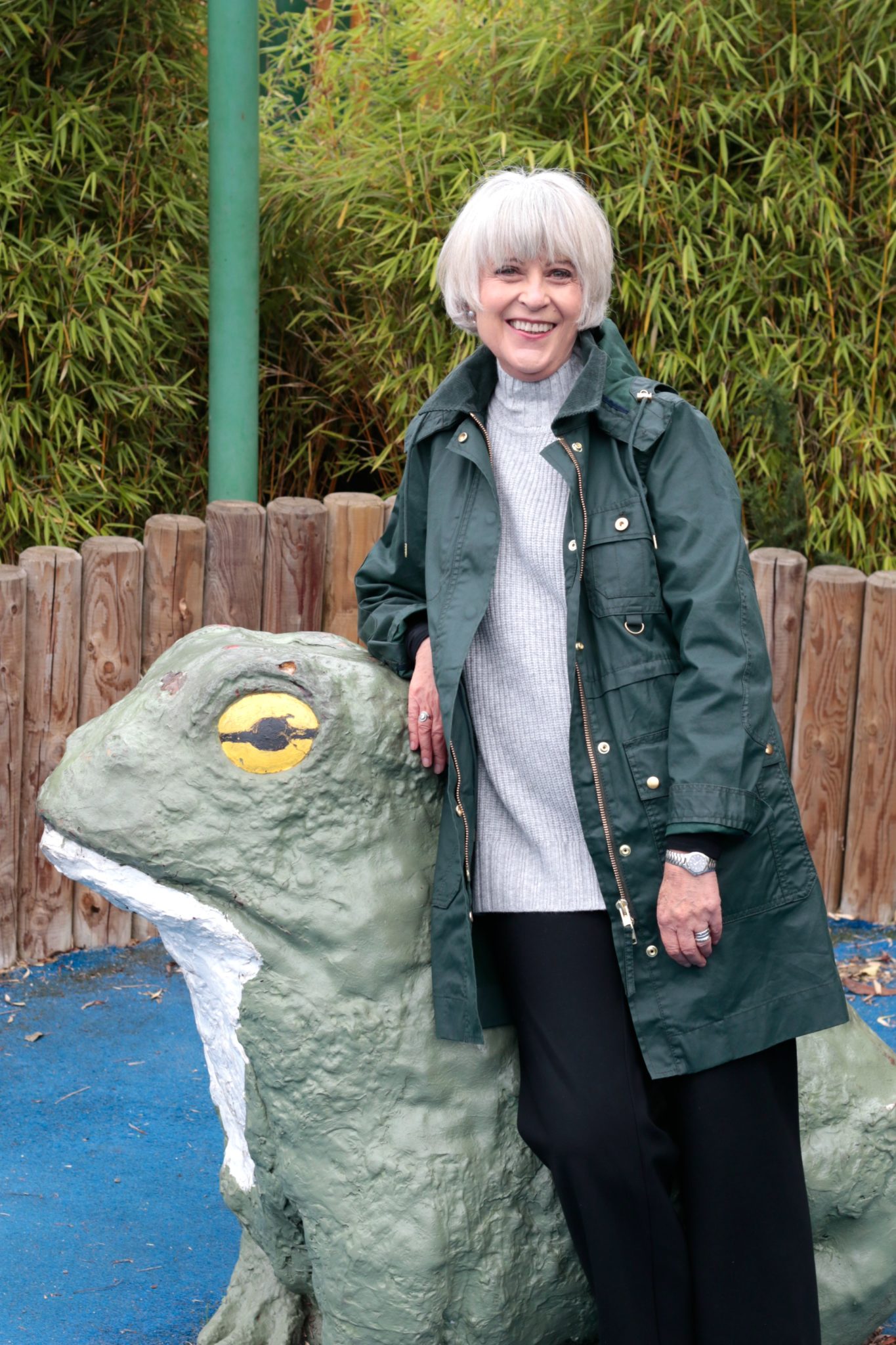 This jacket by JCrew is the best purchase I have made this season. It is the perfect everyday jacket, especially in wet and windy London. It has that hard to find combination of looking casual and smart at the same time. I am wearing it here with a pair of classic black trousers similar and a sleevelessgreysweater from the new John Lewis "Modern Rarity" range. I will be showing the sweater in greater detail in a future post. The jacket is long enough to keep you warm and will be ideal for travelling. It has dozens of pockets of varying sizes, perfect for holding your passport, boarding pass, money etc.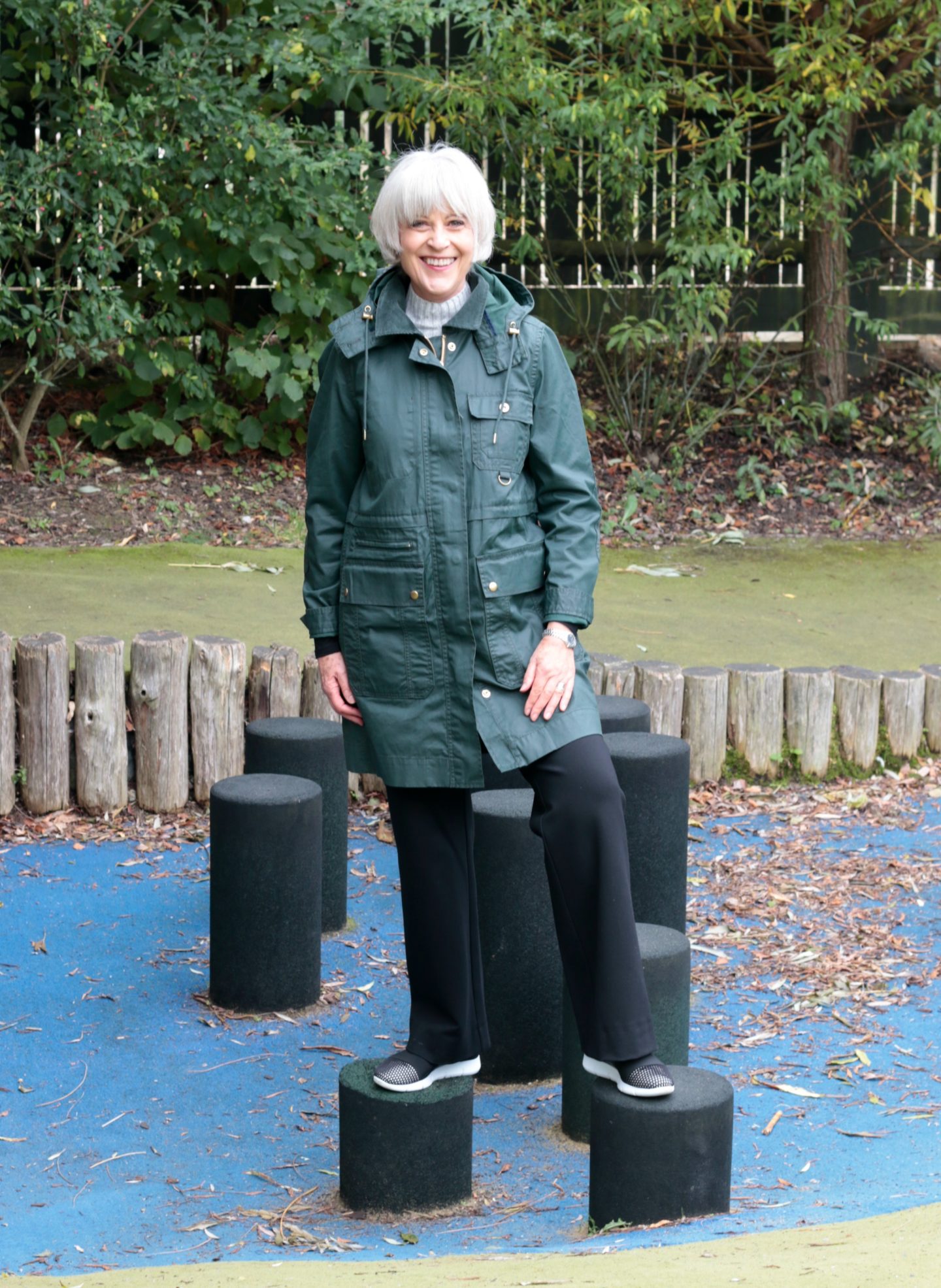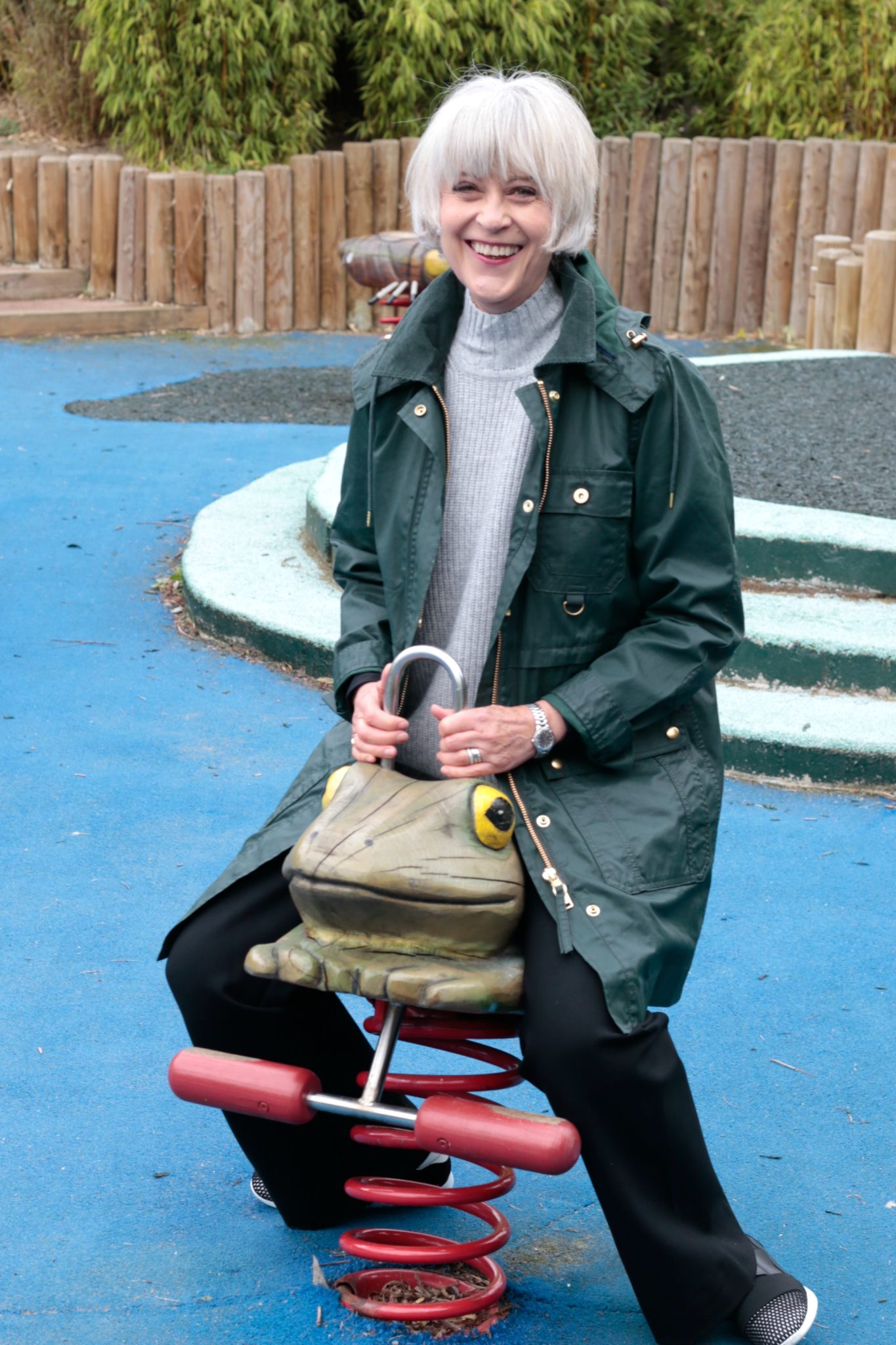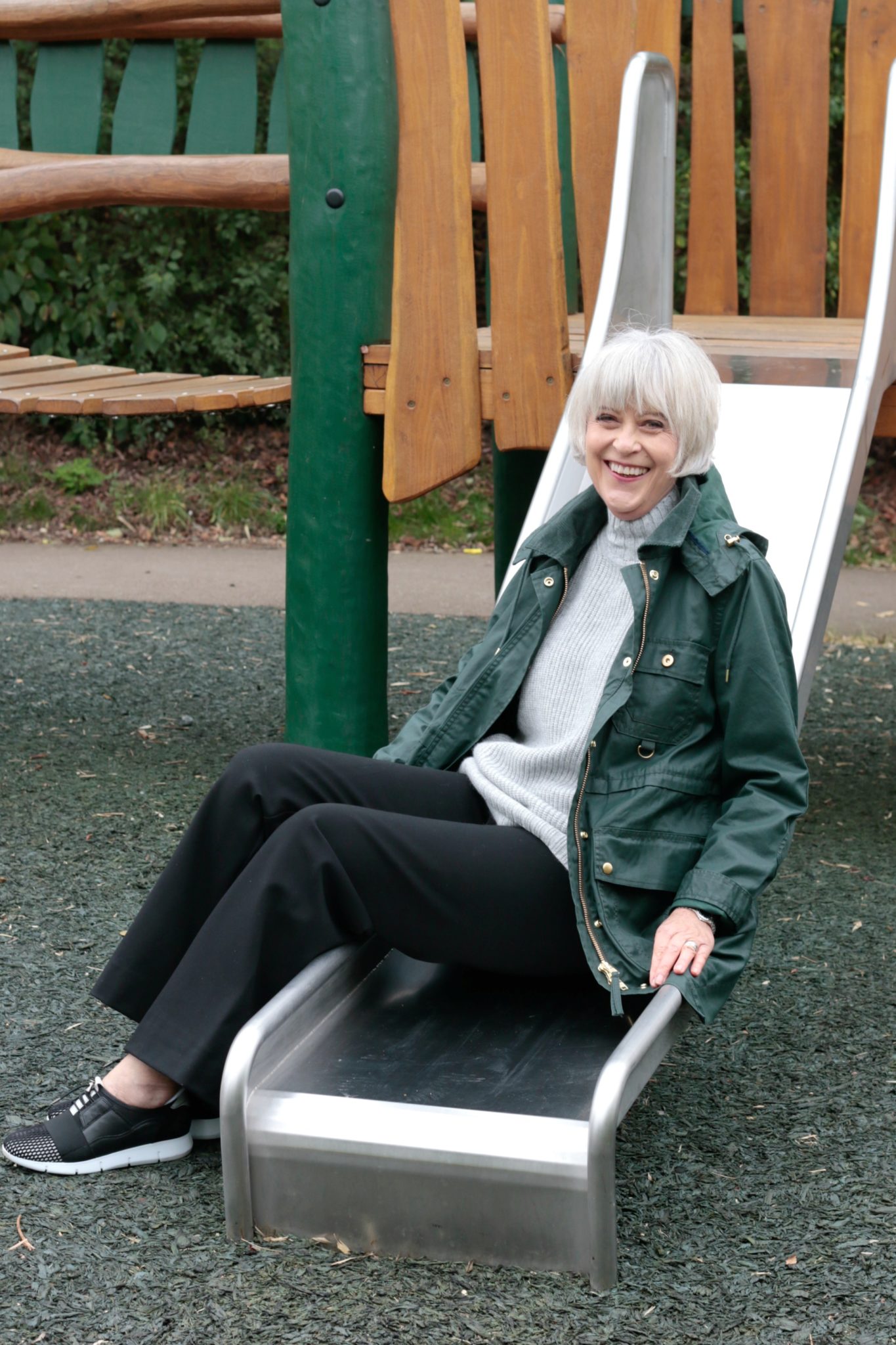 NOW FOR THE SECTET OF HOW TO STAY YOUNG! BE CHILDISH, LOOSE YOUR INHIBITIONS, FIND YOUR NEAREST PLAYGROUND, LAUGH AND HAVE FUN.
I spent many hours this summer playing in this small playground with my three small grandchildren. I learnt to be childish!
My wonderful photographer Julie of Jafinthebox and I had such fun taking these photographs at The Wetlands in South West London. To see more of Julie's photographs follow her on Instagram.