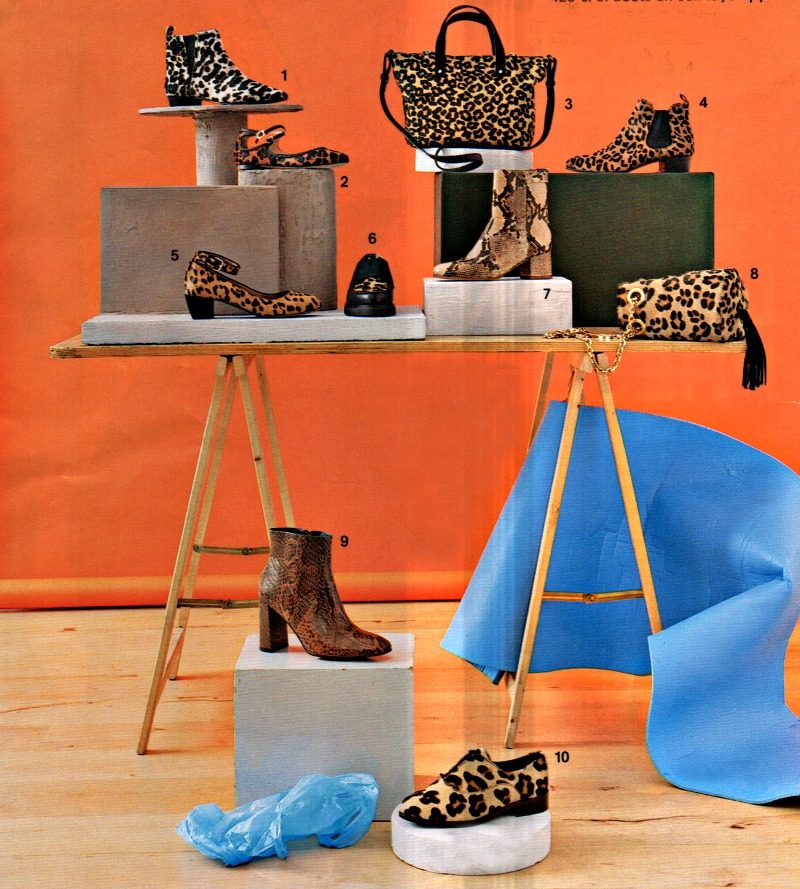 When I go to France I always stock up on the latest fashion magazines, especially at this time of year. I came back from my latest trip loaded with a stack of the September issues. They give me a flavour of what is popular with french women this season.
Well the message was very clear. Animal prints especially leopard and snake were featured in most of them. Personally I like a little touch of the "wild" in my accessories. I prefer the leopard to the snake, this is probably as I have a phobia of snakes and do not fancy wearing them.
I have selected a few practical options for you to consider. These are my favourites.
Boden flats // Boden drawstring bag // Nordstrom pointy toe pump // Nordstrom mini saddle bag // Nordstrom bootie // MarksandSpencer leather body bag // Boden strappy shoe
I have ordered the boden flats. However they will not be in stock for another eight weeks so I can't show you how I will style them just yet.