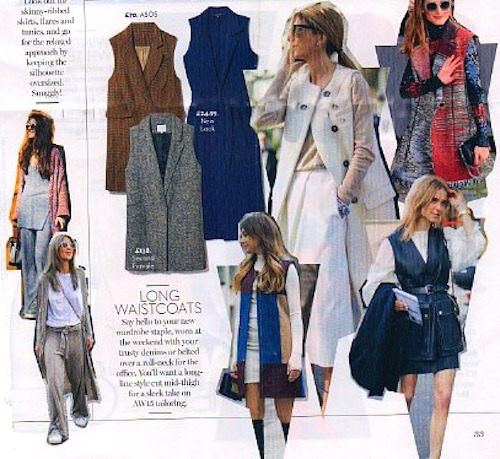 According to the magazines long waistcoats/sleeveless coats are going to continue to be popular for 2015. I was not sure about them at first but bought two this season and have found them extremely useful for in-between summer weather and when travelling in a chilly aeroplane. How I wore them last winter here and here.
I can envisage wearing them as an extra layer in the autumn/winter months. I also find them flattering as they cover up the bum/hip area. If you are petit choose a shorter option.
It makes a good transitional piece and now might be the time to invest as quite a few are on sale. They conform to my rule of sale purchases "buy classic and buy forward".
Check out the Nordstrom Anniversary sale for what they label "vests". They also offer a great selection of classic jackets if you prefer sleeves.