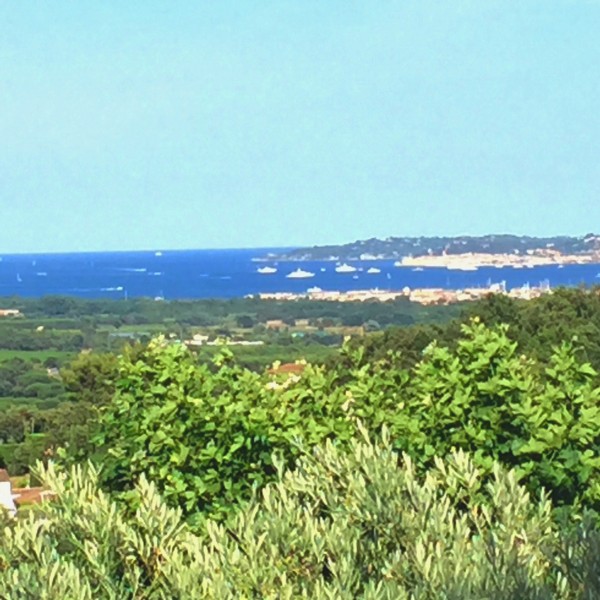 William Henry Davies, a Welsh poet who lived from 1871 to 1940 and spent much of his life in the USA, wrote a poem called "Leisure". In it he asked, 'What is this life if, full of care, we have no time to stand and stare.'
This poem was written half a century ago yet I feel it may have even more meaning for us in today's hectic word. How many of us would own up to doing "busyness".
I am so lucky because I am currently in the South of France, the sun is shining, and I am surrounded by magnificent views of the vineyards and the bay of St. Tropez.
Time is surely the ultimate luxury. Most of us work hard, play hard and are constantly bombarded by information. We are literally "plugged in" to the world via our devices. Don't get me wrong this has huge benefits, this blog and my connection to you all being one of them. However contemplation and communing with ourselves is a natural human need.
Do we really know ourselves and are we familiar with our own thoughts and do we notice nature and the world around us.
It is wonderful to take time out to pamper ourselves and our regular beauty routines can be very healing to the soul as well as beneficial to the skin. However what has really helped me is to take time out of my day to do my regular 20 minute meditation practice, which I have been doing for just over two years. I am currently following a "mindfulness meditation" , which I find is more adaptable to our western minds than some traditional practices.
There is growing scientific evidence to suggest that regular meditation physically changes the structure of the brain and helps us to be calmer and more relaxed. Articles in New Scientist and Scientific American.
I use the Headspace meditation App. It guides you through the process and works well for me.
Do you currently meditate or would you like to try a months free trial? I have two promotional codes which I am offering to two of my readers.
If you are interested please leave a comment telling me why you think it will benefit you and I will select two winners and send you the promotional code with instructions on how to use it.