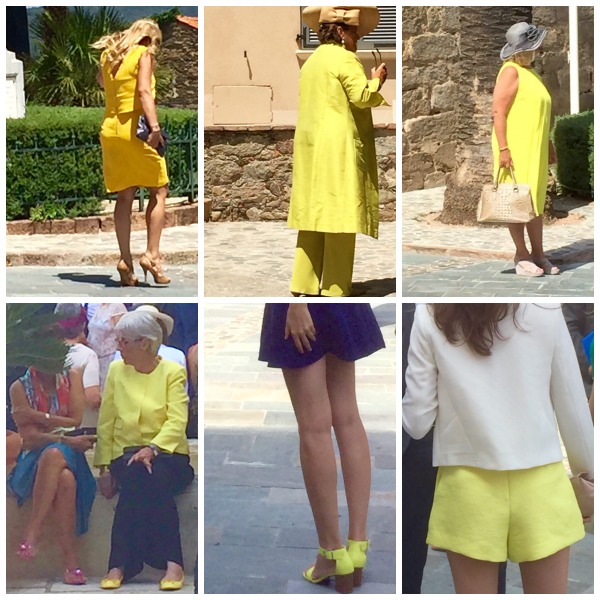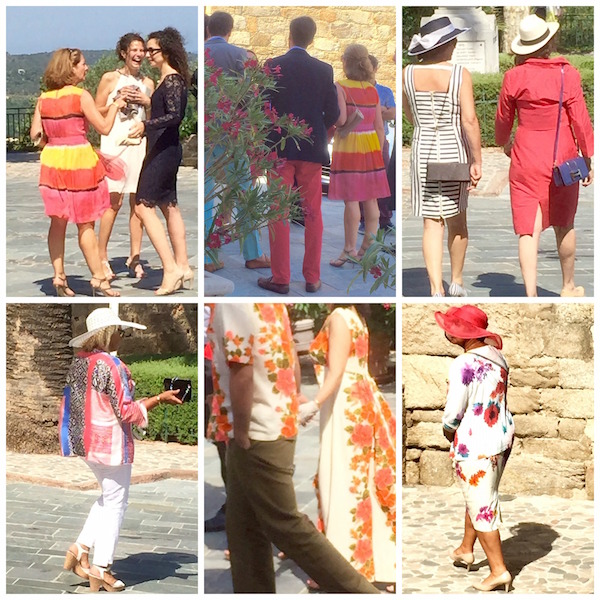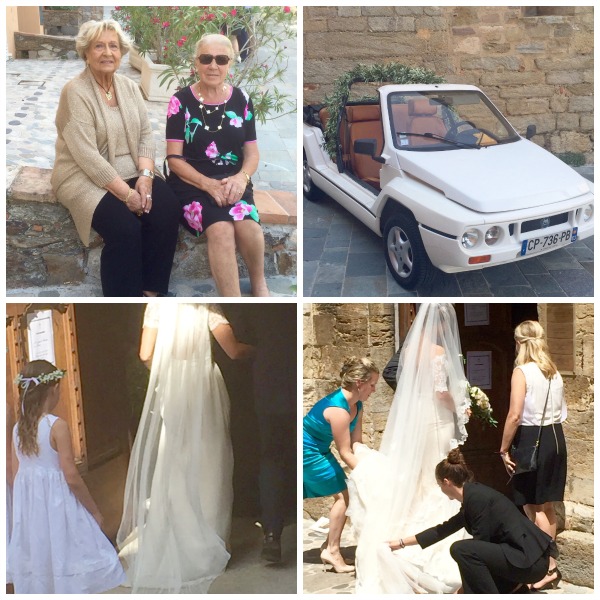 This is the second in my series of "French Weddings in our village". I definitely noticed a couple of very distinct colour stories going on. Yellow continues to be the most popular colour closely followed by coral and sometimes the combination of the two colours together.
Even if they did not appear in the main outfit they sometimes popped up in accessories such as yellow shoes. I was not at all sure about the yellow shorts!!! Nice outfit but in my opinion more suited to the beach. The men also joined the coral theme with their trousers. The his and hers matching ensemble was interesting but not really to my taste. Each to his or her own and it was a joyous occasion so who are we to criticise.
The two women came to sit next to me on the wall so I asked if I could take their photos. They kindly said yes. I think they both look stunning. The beige top on the left did not come out well in the photo. In reality it was a sparkly gold fabric that simmered in the sunshine.
One of my readers recently asked for some advice on an outfit for a September and October wedding. Maybe some of the outfits might give some inspiration, I especially like this jacket which I think would link from late summer to early autumn in Europe.
I have had a look on the internet and have come up with some dresses and jackets in similar colours.