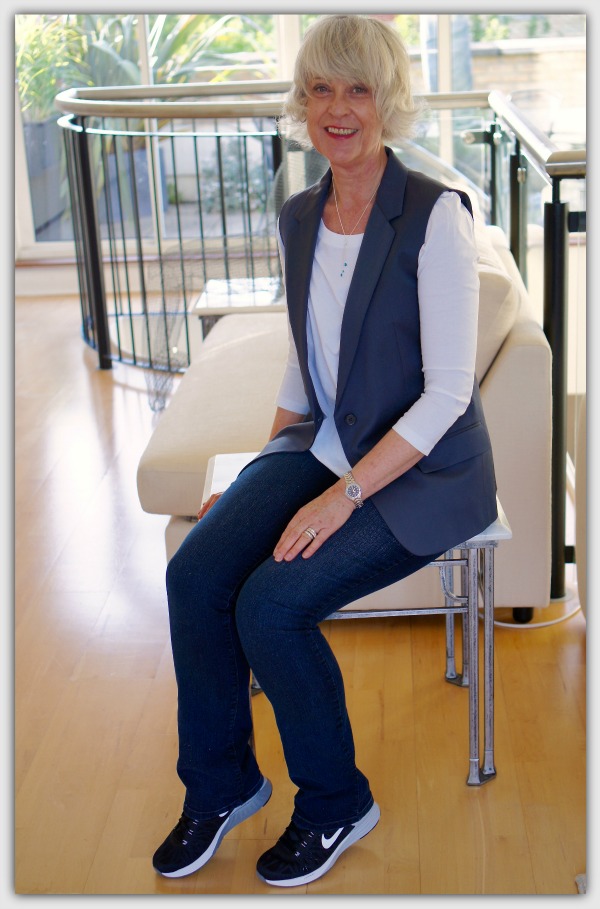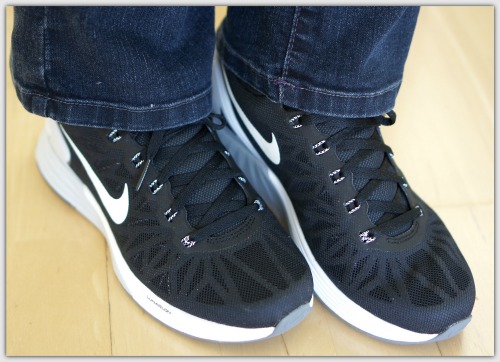 How do you feel about trainers for everyday wear as opposed to just keeping them in your sports bag for gym use only?
I remember when the trend for wearing trainers for commuting first became popular in the mid 90s. I used to wear a pair with my formal suit and then do a quick change into heels before entering the conference centre or clients office. The styles that were available then were a bit more basic and clumpy looking. Now they come in all colours of the rainbow and are sleek and stylish.
I have just invested in a pair of Nikes. I won't bore you with the medical details; suffice it to say that I have a knee and back problem at the moment and need extra support when walking the hard London pavements or cobbled streets in our village in france.. In this instance comfort and trend come together synchronistically at just the right time for me.
The ones I am wearing are Nike LunarGlide. They are available in the US at Nordstrom and in Uk at Nikestore.
My sleeveless jacket I picked up in TKMaxx similar here Jeans NYDJ available at Nordstrom and John Lewis White T shirt from Thewhitecompany
SHOP TRAINERS