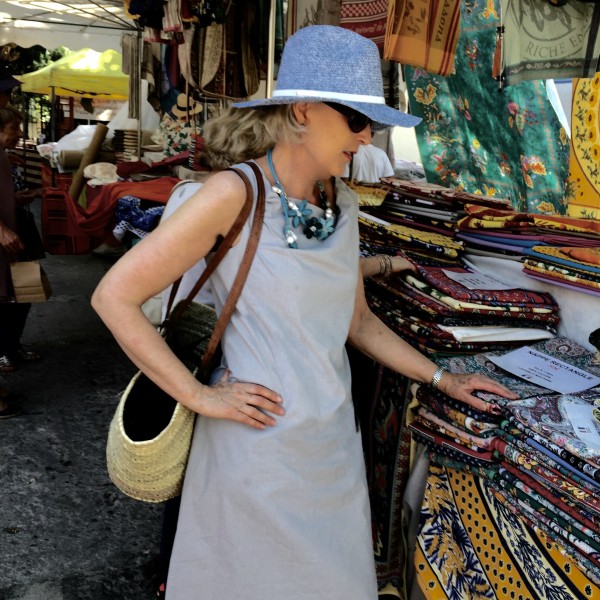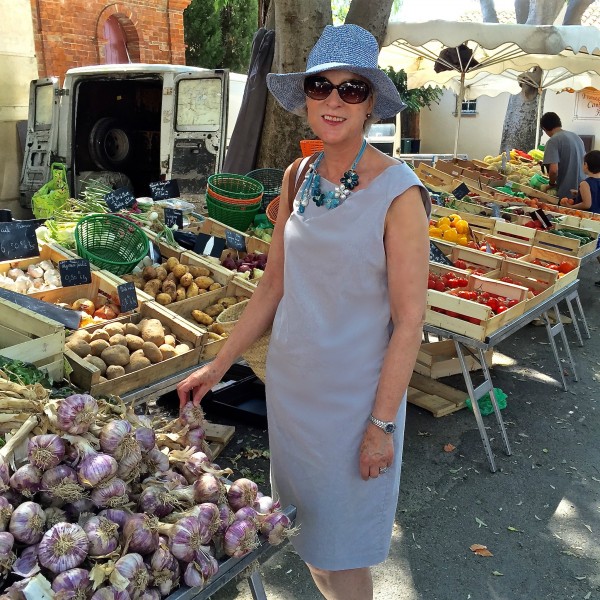 I just love pottering around our village market. It is held every Thursday morning and is packed full of stalls with locally grown vegetables, fresh cheeses, honey and of course the typical provencal fabrics and handmade jewellery. It is a veritable treasure trove and is where I buy many of my scarves and fun colourful pieces of costume jewellery, not to mention the many hats that I wear. Similar blue straw hat
My shift dress is several years old. If you are looking for similar styles LKBennett have great choices. Some casual and some ideal if you have a special occasion to attend and have not yet found the perfect dress. An added bonus is that their sale has started and they have 40% discount. Nordstrom also have a wide choice.
Also some sales you might like to check out Net-a-Porter – Matches.com – J.Crew – Whistles and John Lewis (50%) off selected brands.
Happy Bargain hunting. I am off to the beach.
SHOP SHIFT DRESSES ON SALE