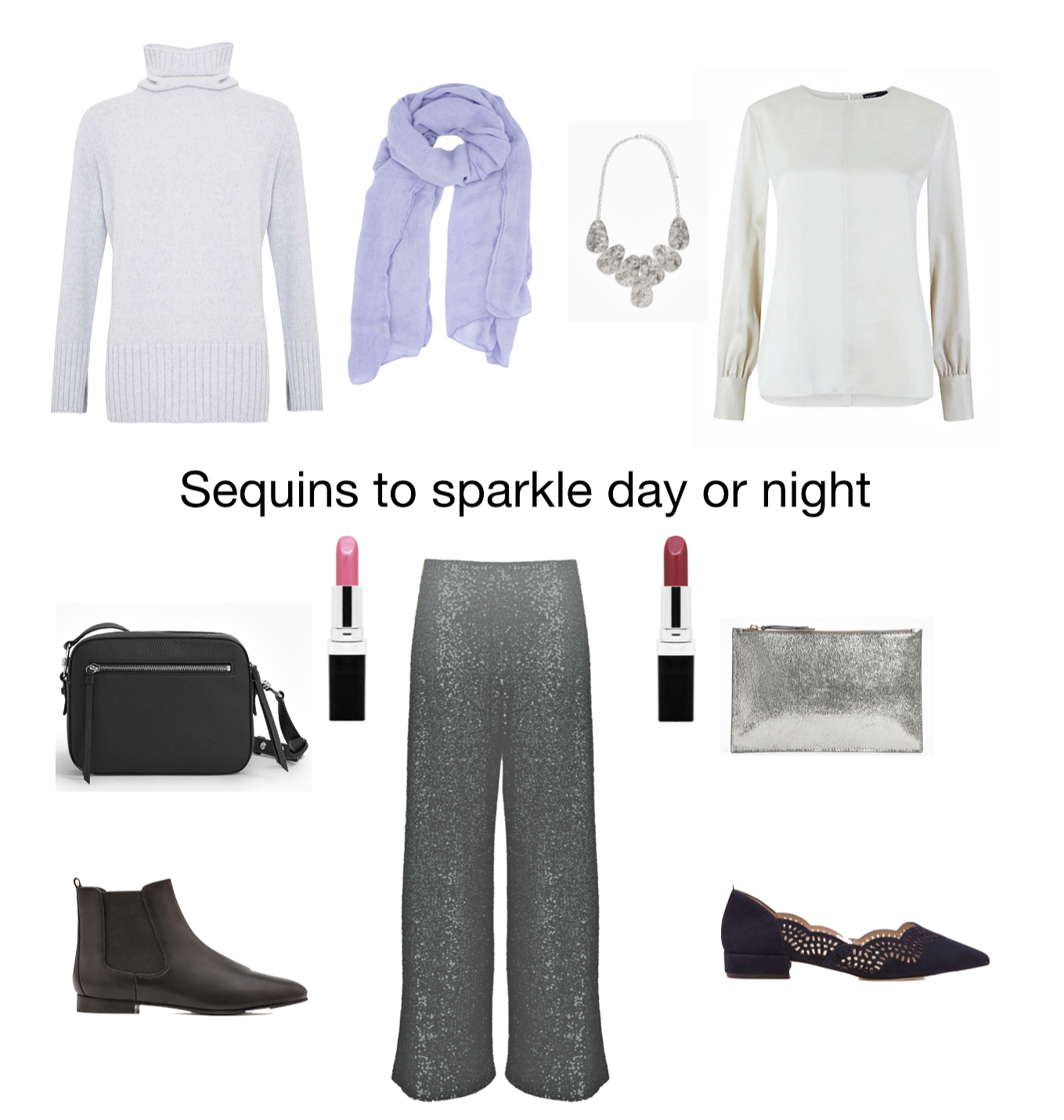 Wear sequins to sparkle day or night. Sequins are everywhere this season. They can be more adaptable than you might think. As I discussed in my previous post evening wear and day wear have become interchangeable. A few key pieces will see you through the season.
I have been experimenting with a pair of sequin trousers. It may be pushing the conventional boundaries but I really like the look of teaming the trousers with a chunky grey polo neck and a pair of ankle boots. I can imagine wearing this outfit to casual drinks or dinner party (some peoples houses can be chillier than our own).
If the occasion is more formal you can add some statement jewellery, a silky blouse and an evening bag.
Details of above:
Grey polo neck sweater Hopefashionuk / Lilac lightweight wool scarf ShopatChicatanyasge / Silver necklace JohnLewis&Partners / Silk blouse MarksandSpencer / Black crossbody bag JohnLewis&Partners / Pink lipstick Lookfabulousforever / Black sequin trousers Hopefashionuk / soft plum lipstick Lookfabulousforever / Silver evening clutch bag JohnLewis&Partners / Black ankle boots Boden / Black flat shoes Boden.
Sequins definitely add a sparkle to any occasion. If worn close to the face they add light and luminosity to the face.
Sequins to sparkle day or night: