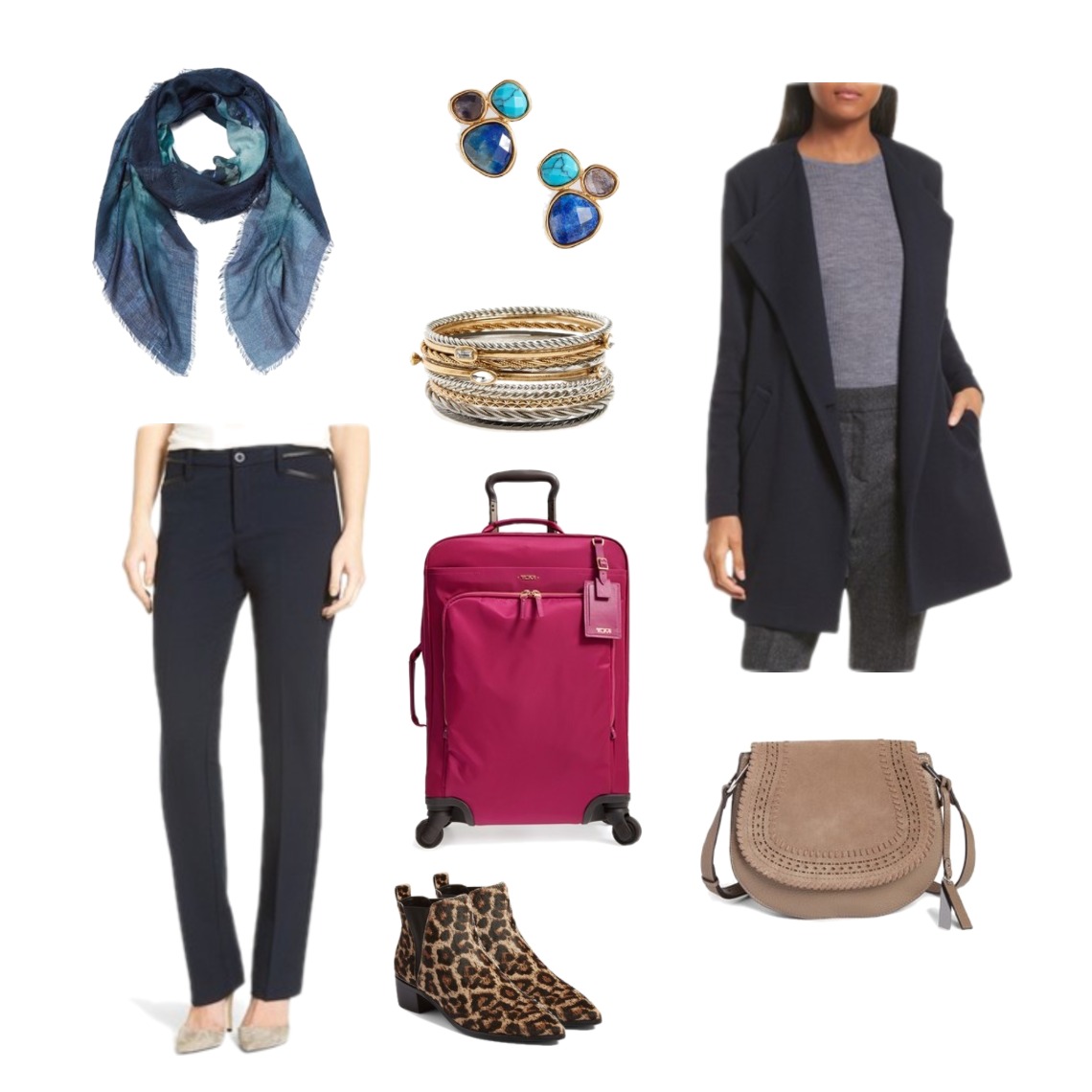 My ideas from the Nordstrom Anniversary sale. I am now back in London. The temperature is cooler and it is currently raining. So I have spent the morning perusing the Nordstrom Anniversary sale and getting my eye in for the colours and shapes on offer for the coming autumn. Somehow this is not a task I could have performed in temperatures of nearly 38 degrees (late 90 Fahrenheit).
Leopard print continues to be popular along with mid tone blues and of course the neutrals, black, beige and grey.
Above:
Blue scarf // Blue/turquoise earrings // Multi gold/silver bracelet // Black coat // Taupe saddle bag // Pink carry-on travel case // Leopard boots // black NYDJ trousers.
More of my ideas from the Nordstrom Anniversary sale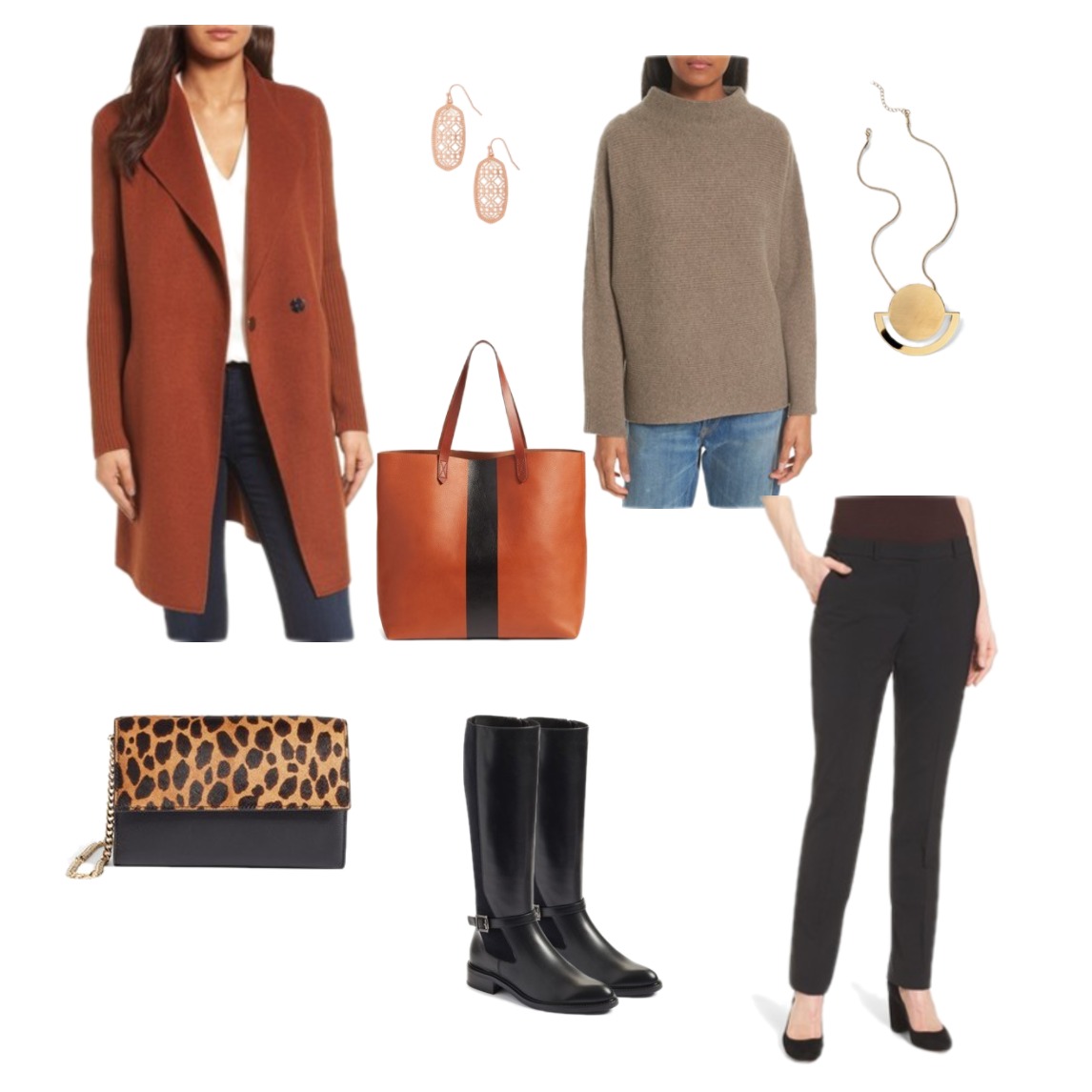 There are also some lovely rich russet tones both for coats and accessories. It is a colour that combines well with black or navy.
Above:
Russet coat // Rose gold earrings // Taupe sweater // Gold circle pendant // Black straight trousers // Black riding boots // Leopard clutch //Russet/black holdall.
I have also updated my Nordstrom Anniversary shop where you will find a wide selection of clothes and accessories.
I have my best friend coming over from South Africa to stay for a few days and want to spend some quality time with her so I will be back here as soon as possible.