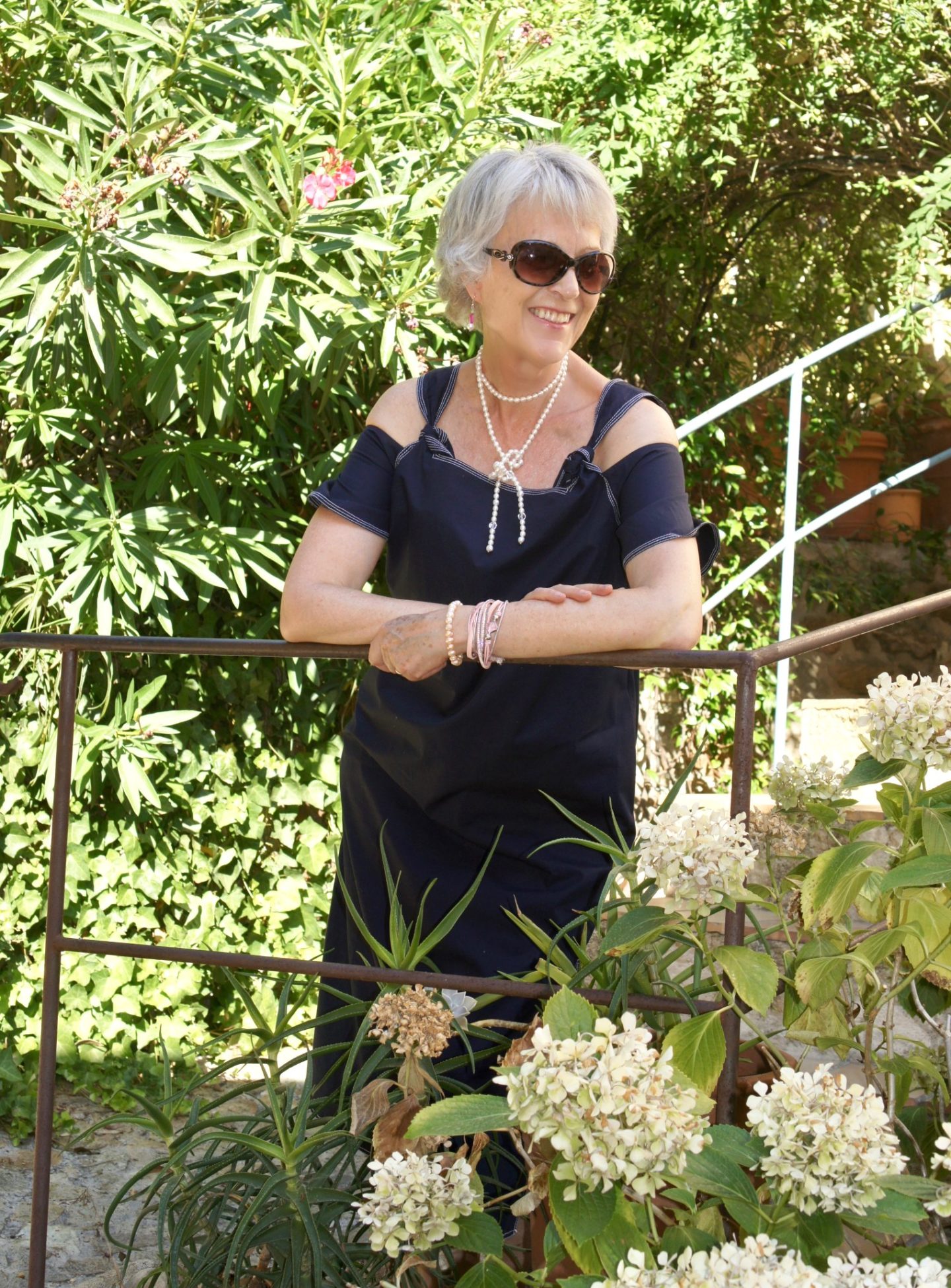 I was not at all sure about the "cold shoulder" trend at the beginning of the season. A bit too gimmicky. I doubted that it would be flattering. Some of you may still think this and that's fine. However just before I came down to the South of France I realised that I was short of a cool cotton dress. One that I could just pop on and go. I had my tried and trusted linens already down there in my wardrobe. However they were beginning to look a little tired. I searched and searched and finally found the above dress at MarksandSpencer.
Did I keep it or not …….
I fully expected to try it on and send it back immediately, which I very nearly did. It had two great big bows on each shoulder. Definitely a "no". Then I thought what if I untie the bows and tie the extra fabric into a knot at the front. I then cut off the extra fabric. Et Voila! Much better. The dress is a keeper. There are still a couple of sizes left at the reasonable price of £45. The bracelets I am wearing are from the local market. See my selection here and here.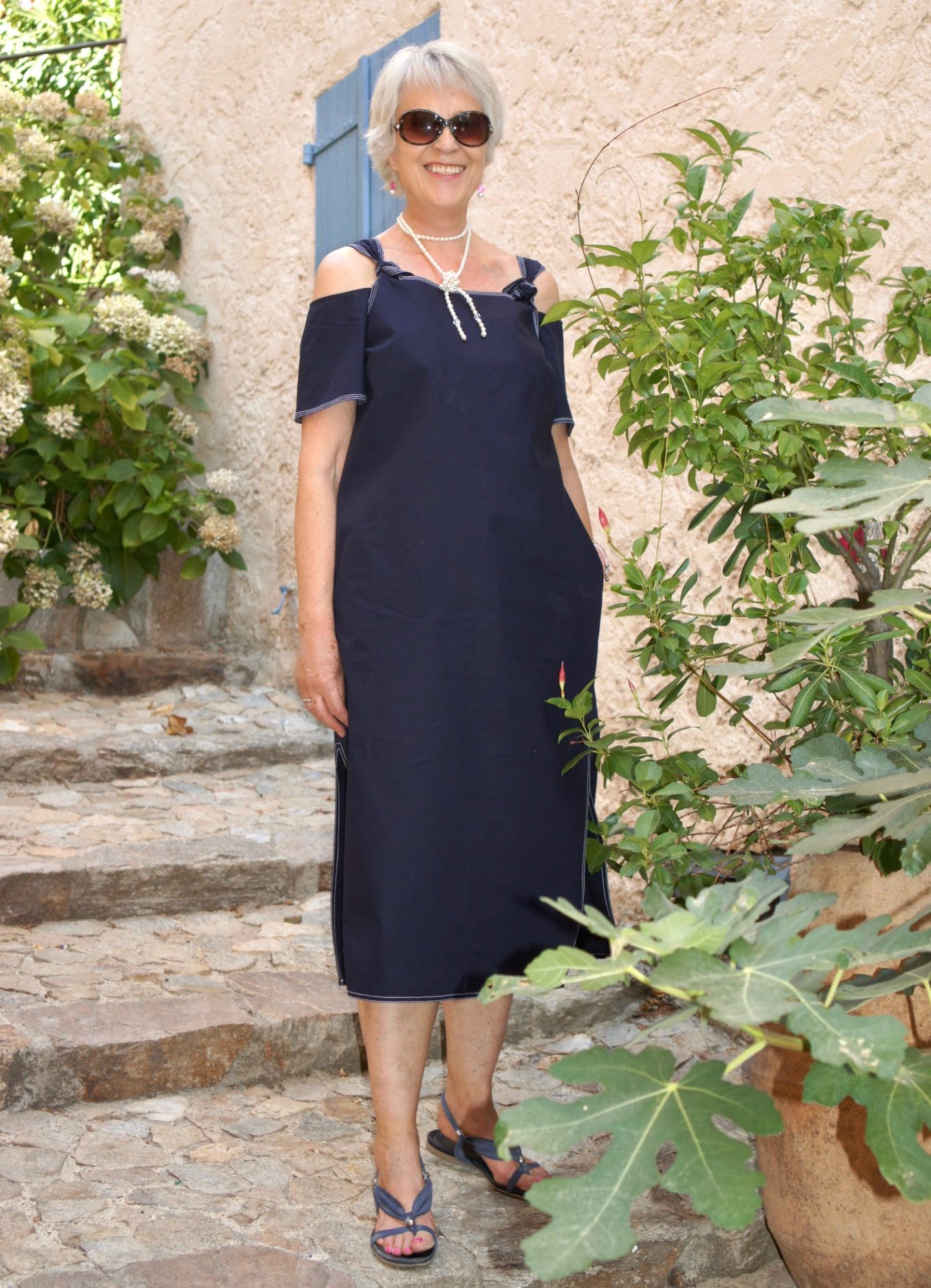 I have added some pearl earrings and a rope of pearls to lift the look. Similar available at Etsy. Pearl earrings and necklaces.
All the photos were taken by my friend Dee in our pretty Provençal village.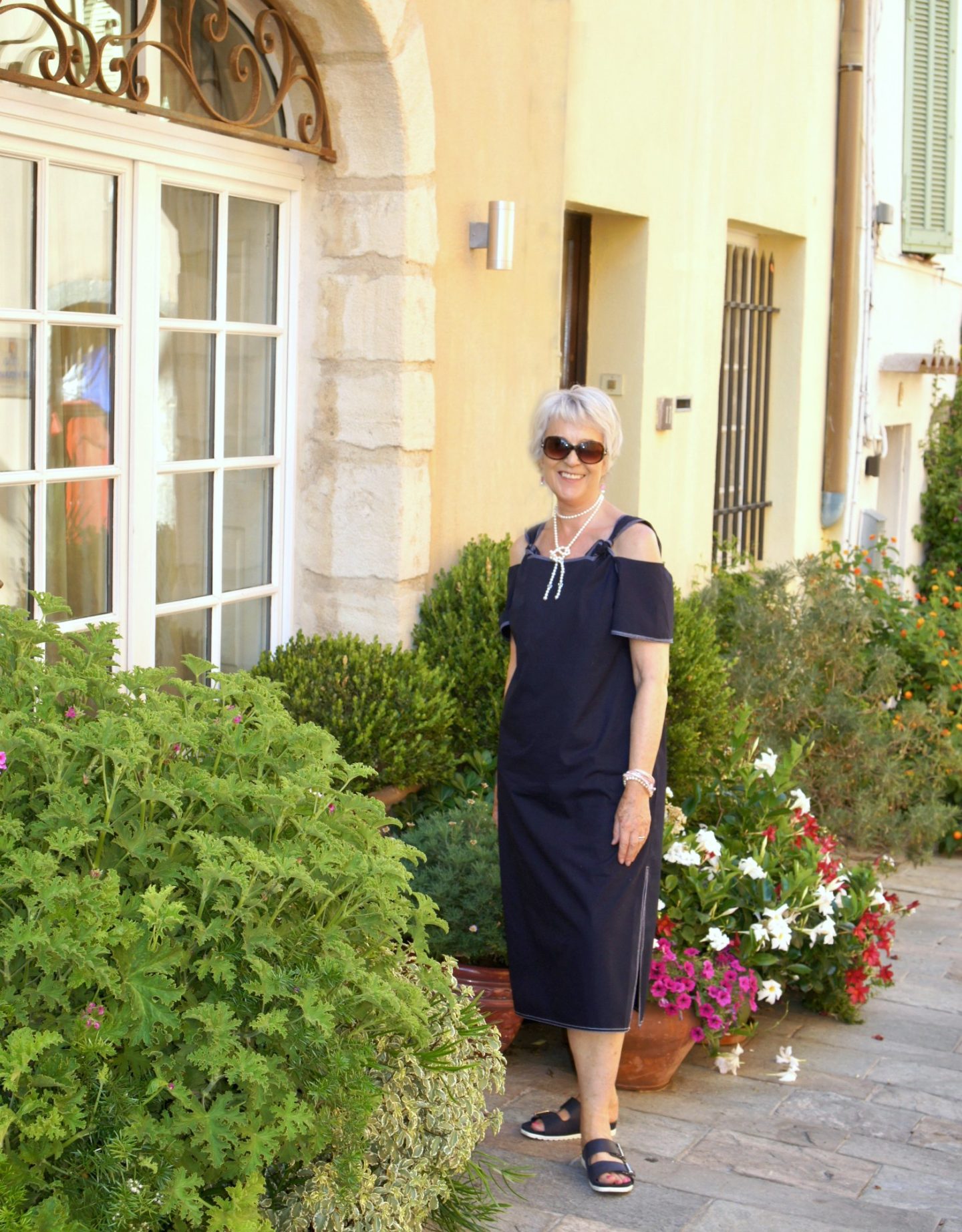 In the first couple of images I am wearing a pair of blue thong sandals. Here I have swapped them for a more chunky pair of Birkenstocks style sandals.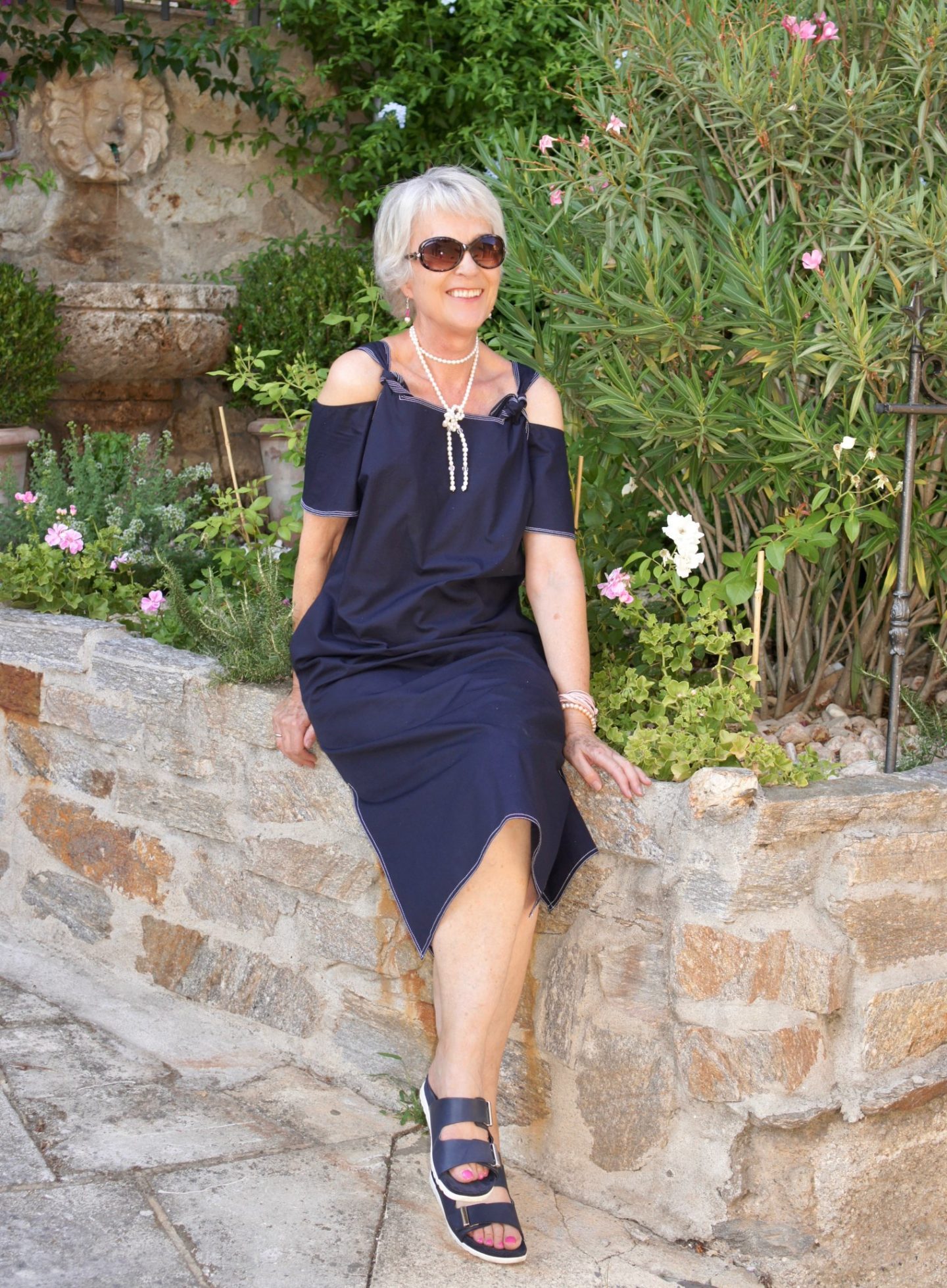 SHOP THE LOOK:
NORDSTROM ANNIVERSARY SALE OPENS TO EVERYBODY TODAY. PLANNING YOUR AUTUMN WARDROBE CHECK OUT WHAT I CONSIDER TO BE SOME GREAT INVESTMENT ITEMS ON MY NORDSTROM ANNIVERSARY SHOP PAGE.