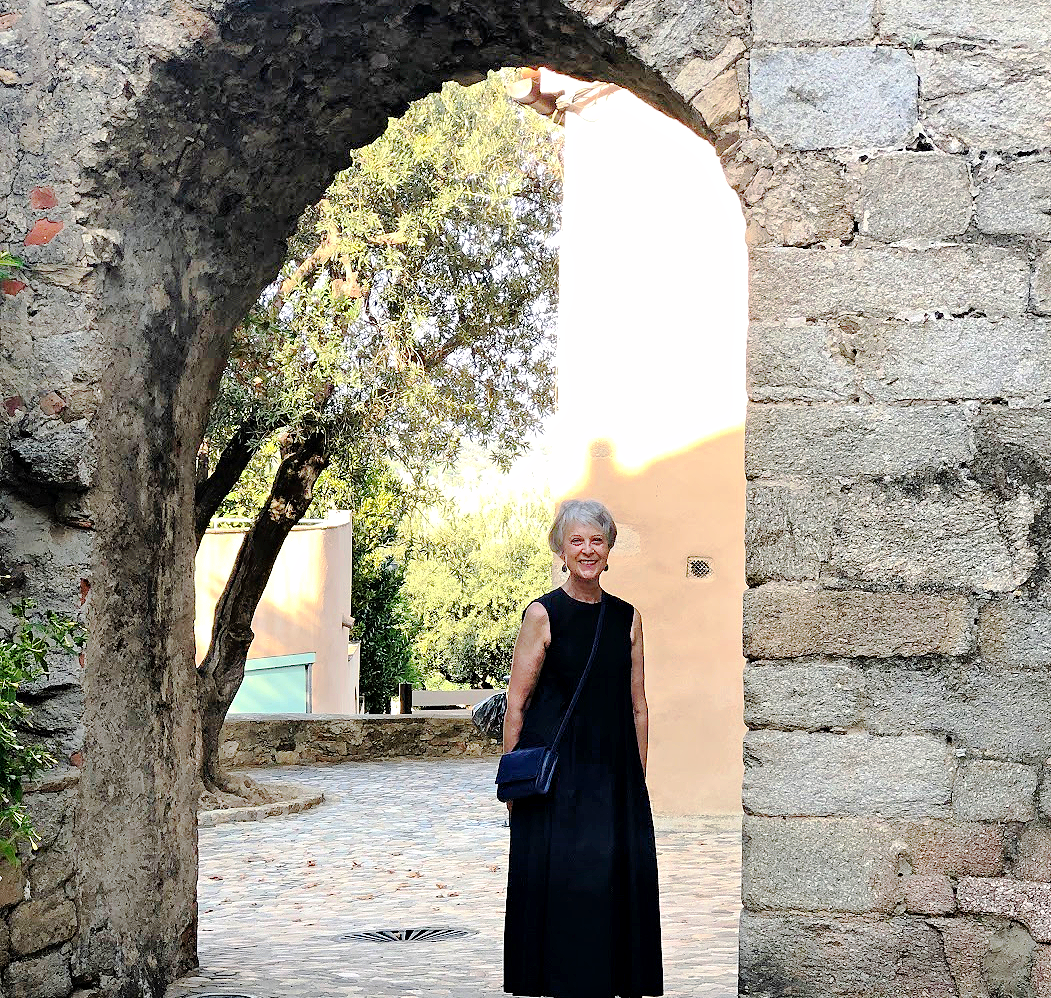 Before we return to London at the end of this week I thought that I would write one more post with more news from our village in France.
One of the aspects I like the best about being here in the South of France is being able to wander around the village in the evenings when the sun is just beginning to set and the temperature is slightly cooler. Normally we would be enjoying a glass of Vin rosé at the wine bar with friends however we decided that the tables were just a bit to close together for our comfort.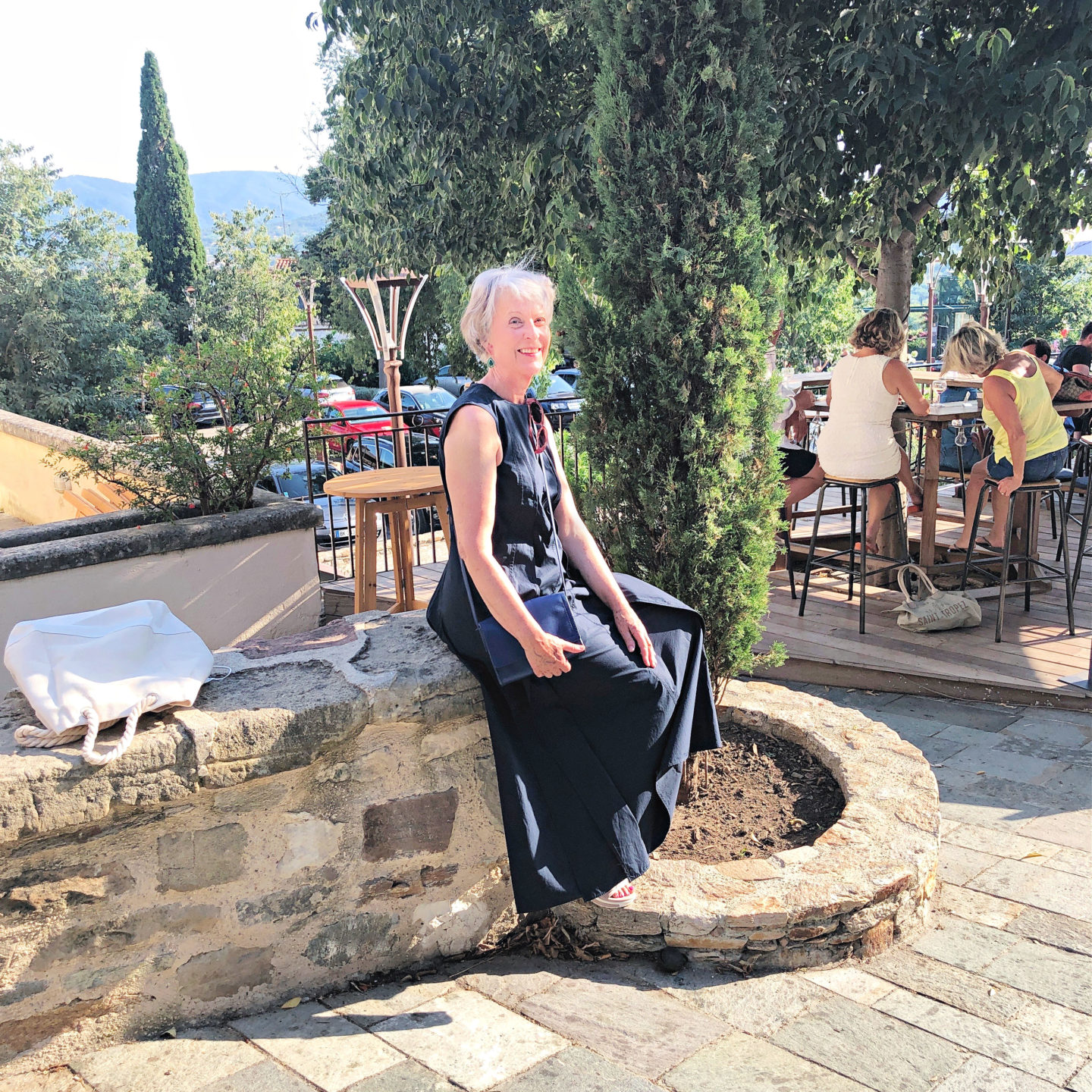 During the month of July and August there is usually entertainment in the evenings. Bands playing in the square, dancing and "The Grimaldines" (a troop of actors and actresses) to entertain us. Sadly not this year as it would draw too large a crowd.
Instead we have Les Marches Nocturne every Tuesday evening. There are separate entrance and exits and we have to wear masks.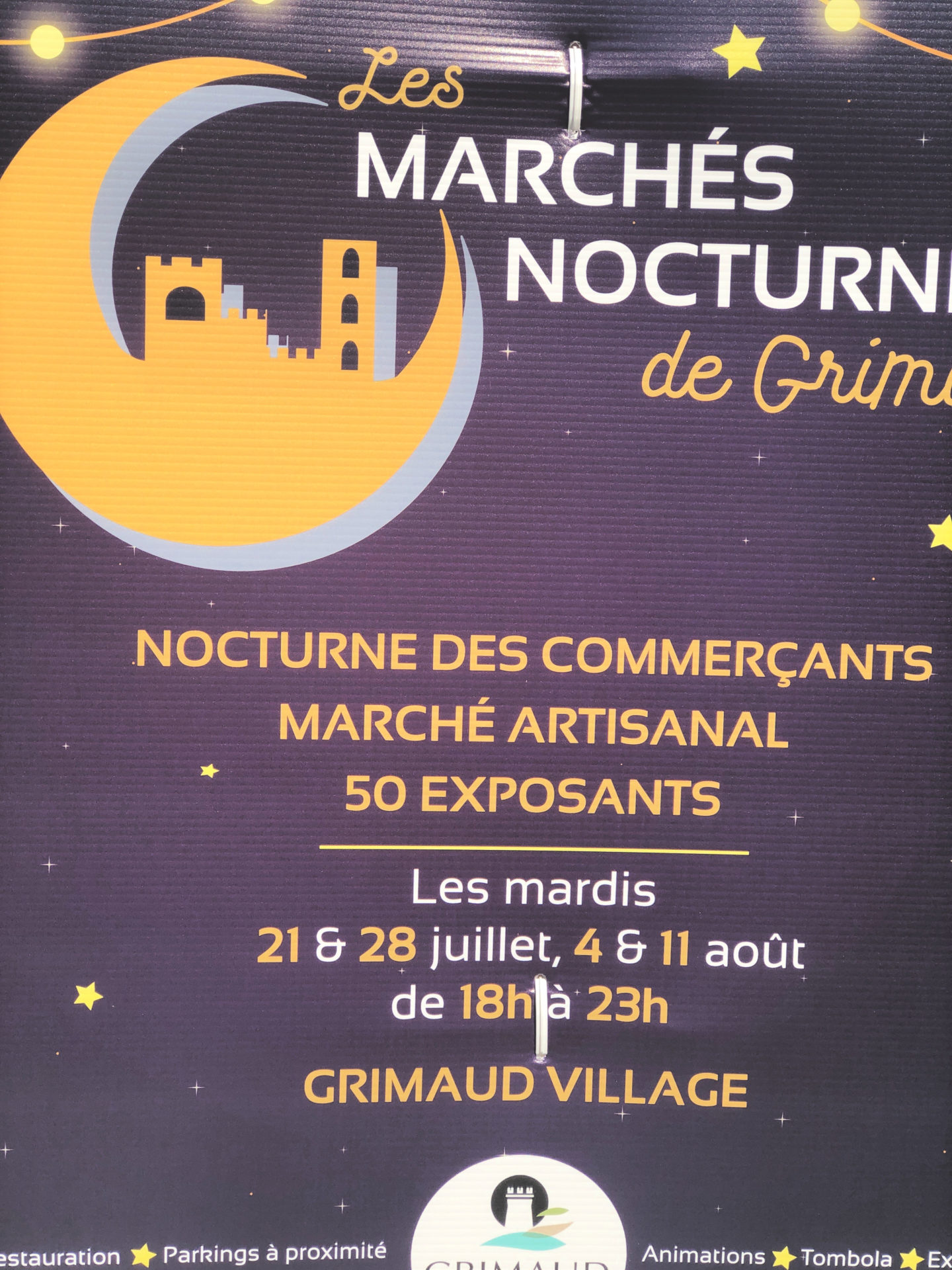 We wandered around the night market last Tuesday. There were some wonderful stalls. Many displayed the work of local artisans.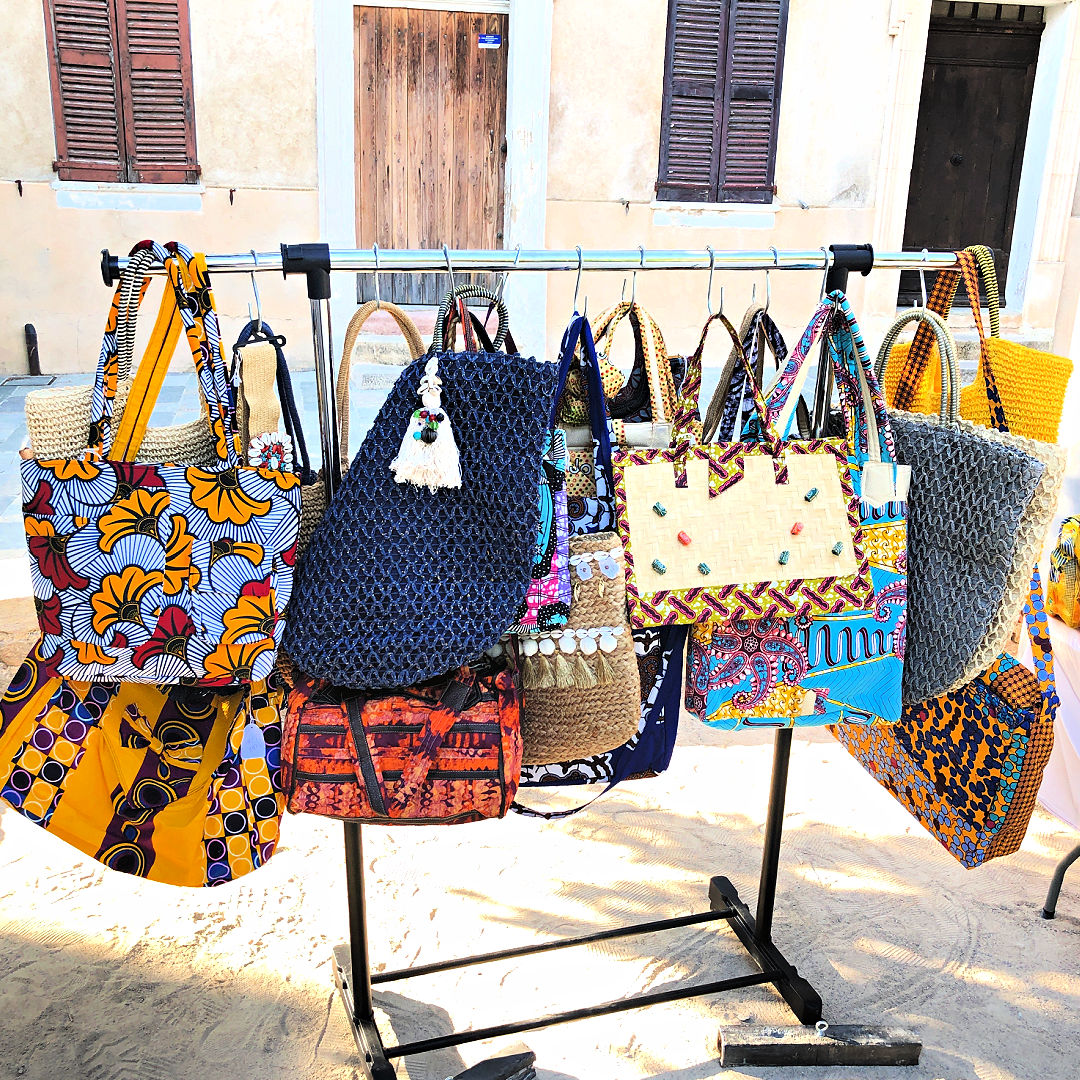 I loved the brightly coloured bags above.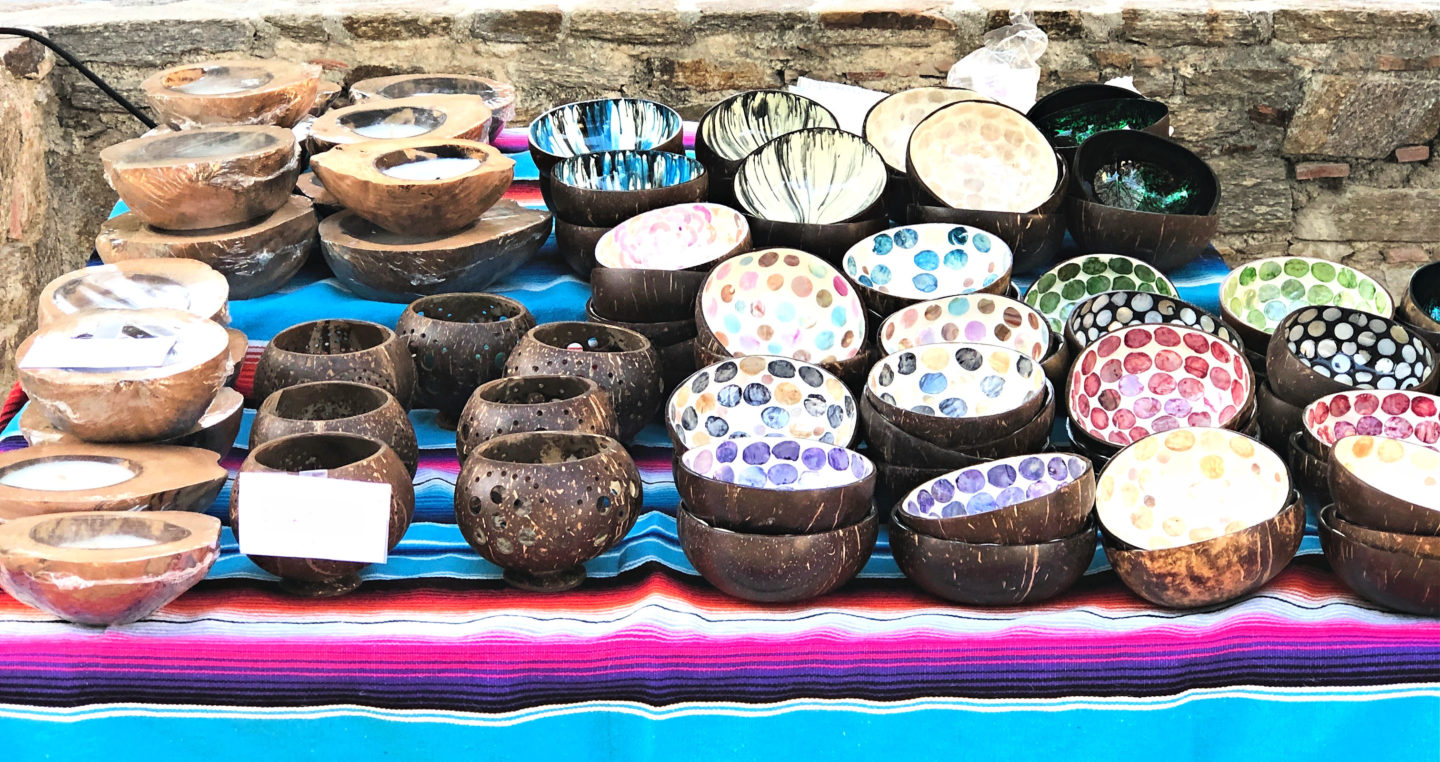 Ceramic bowls and pottery are specialities of this area. I own several which I bought in the local Brocante a few years ago.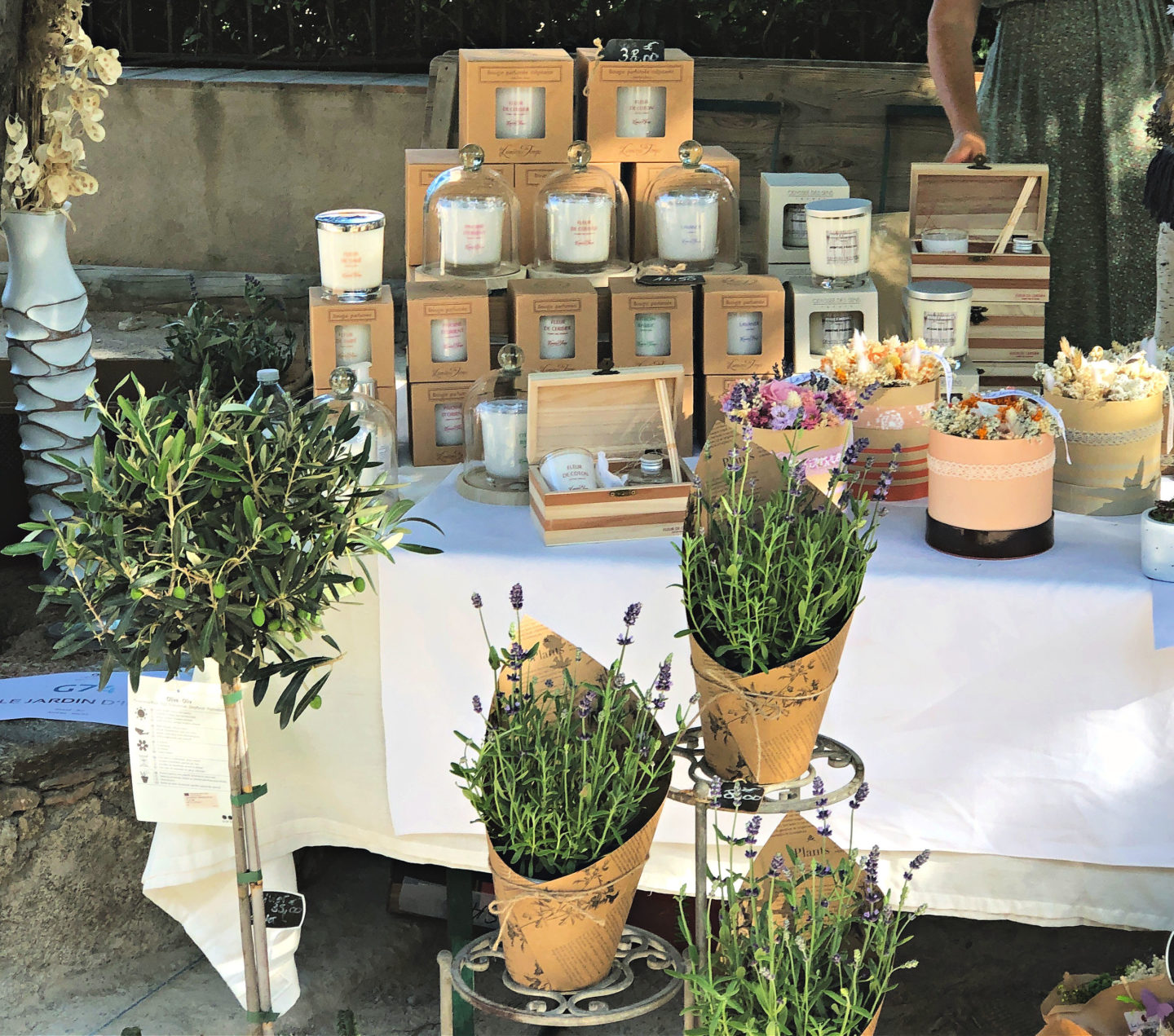 Typical of Provence is their beautifully scented candles and local plants especially the olive trees and lavender, one of my favourite scents.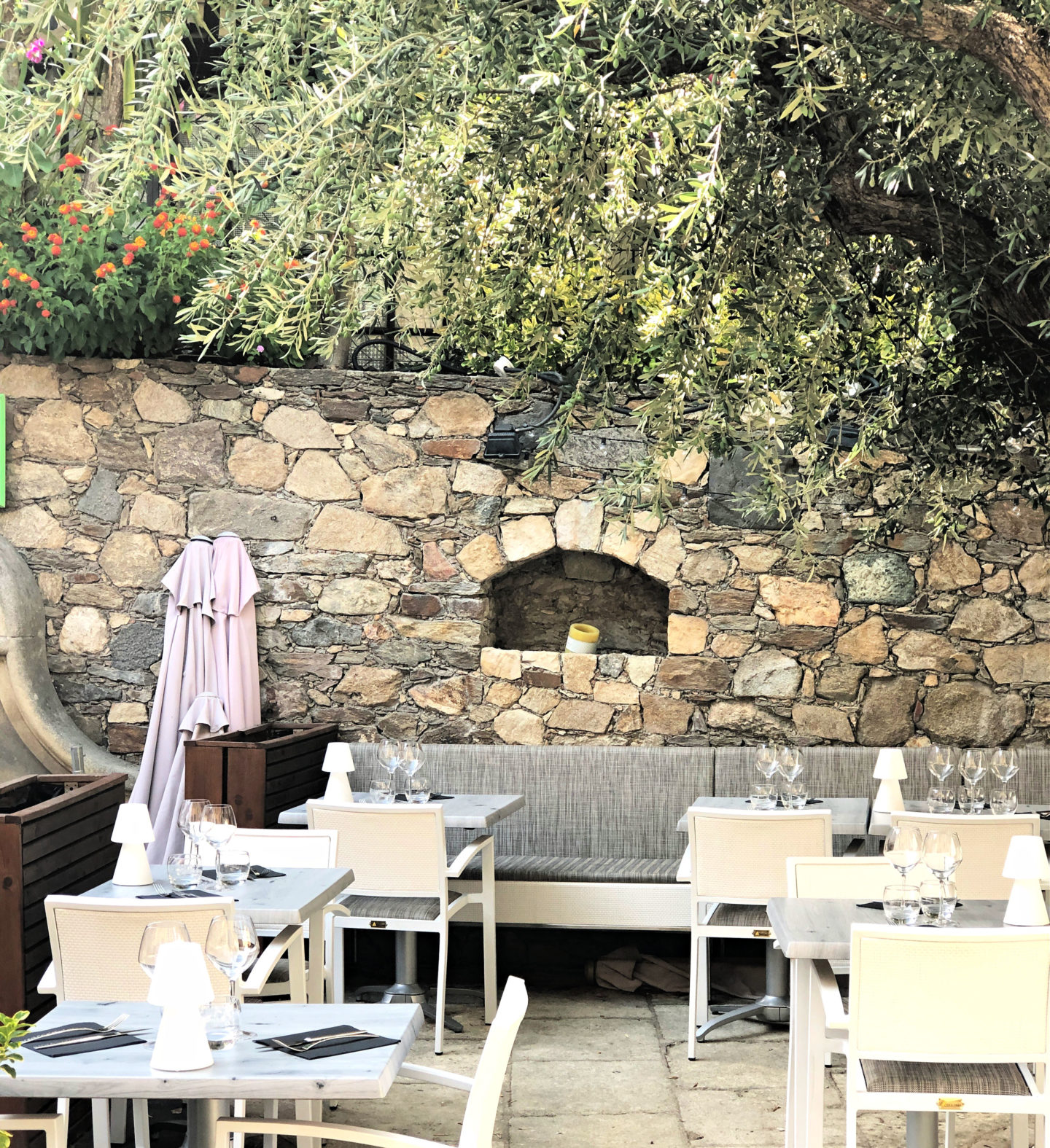 Dining al Fresco! Tables in the street. Many of the local restaurants have arranged their tables in the street. I am sure it will be busy later.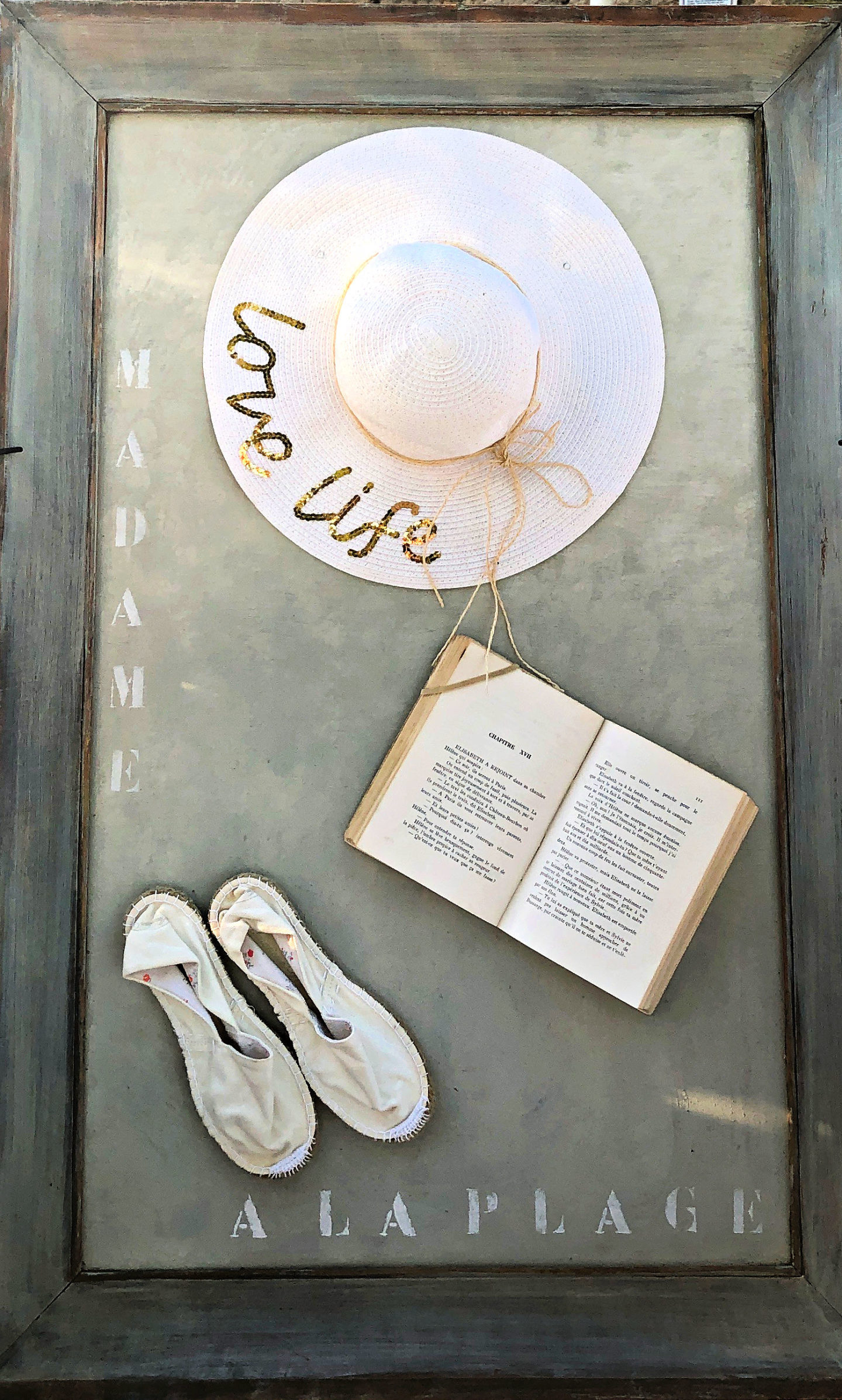 This was my favourite piece of art in the market. If I had space on the wall to hang it I might have bought it.
Our village at twilight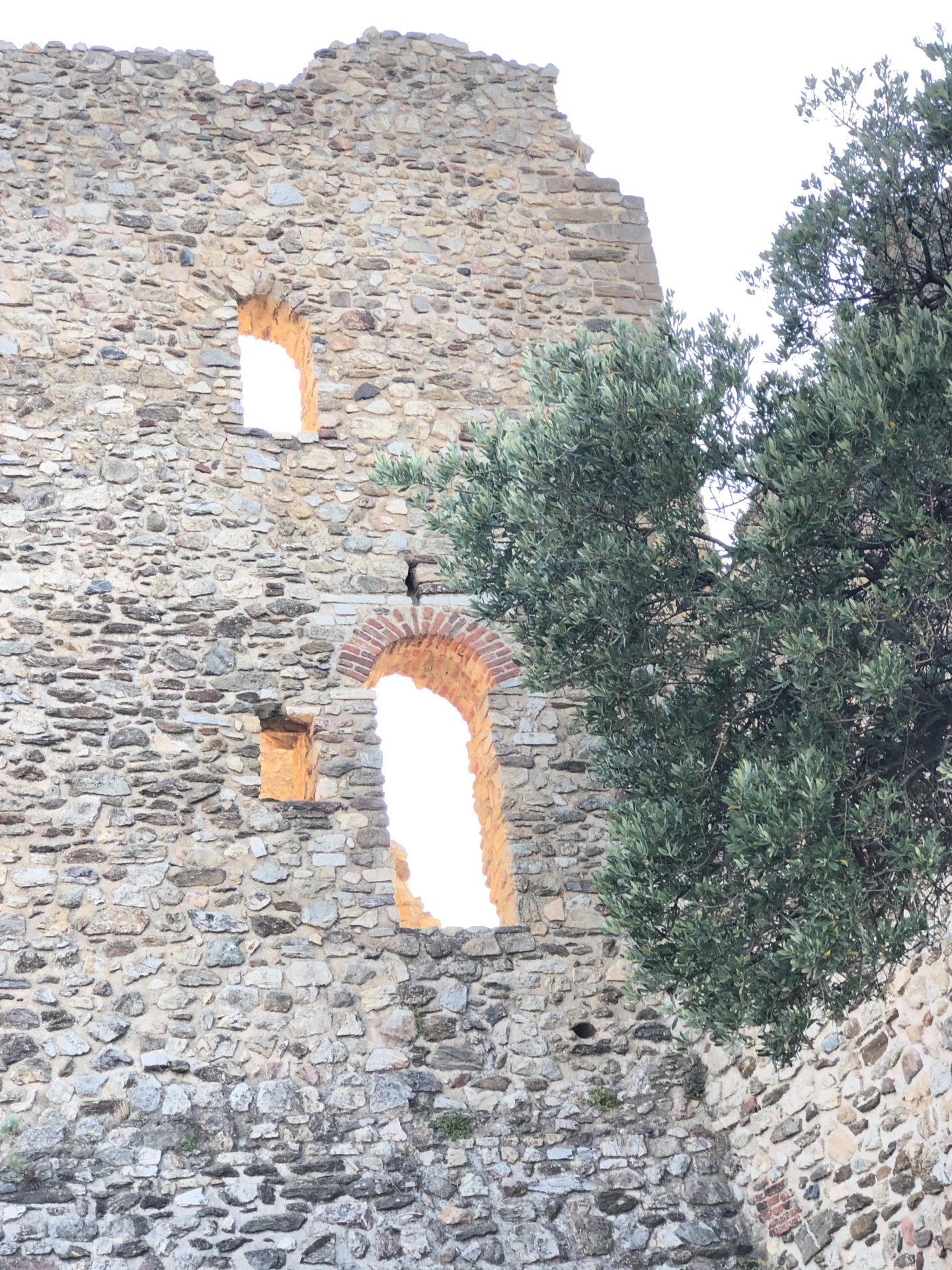 Le crépuscule or golden hour. Just as the sun was setting I managed to get this magical photo of the old ruined Chateau overlooking the village.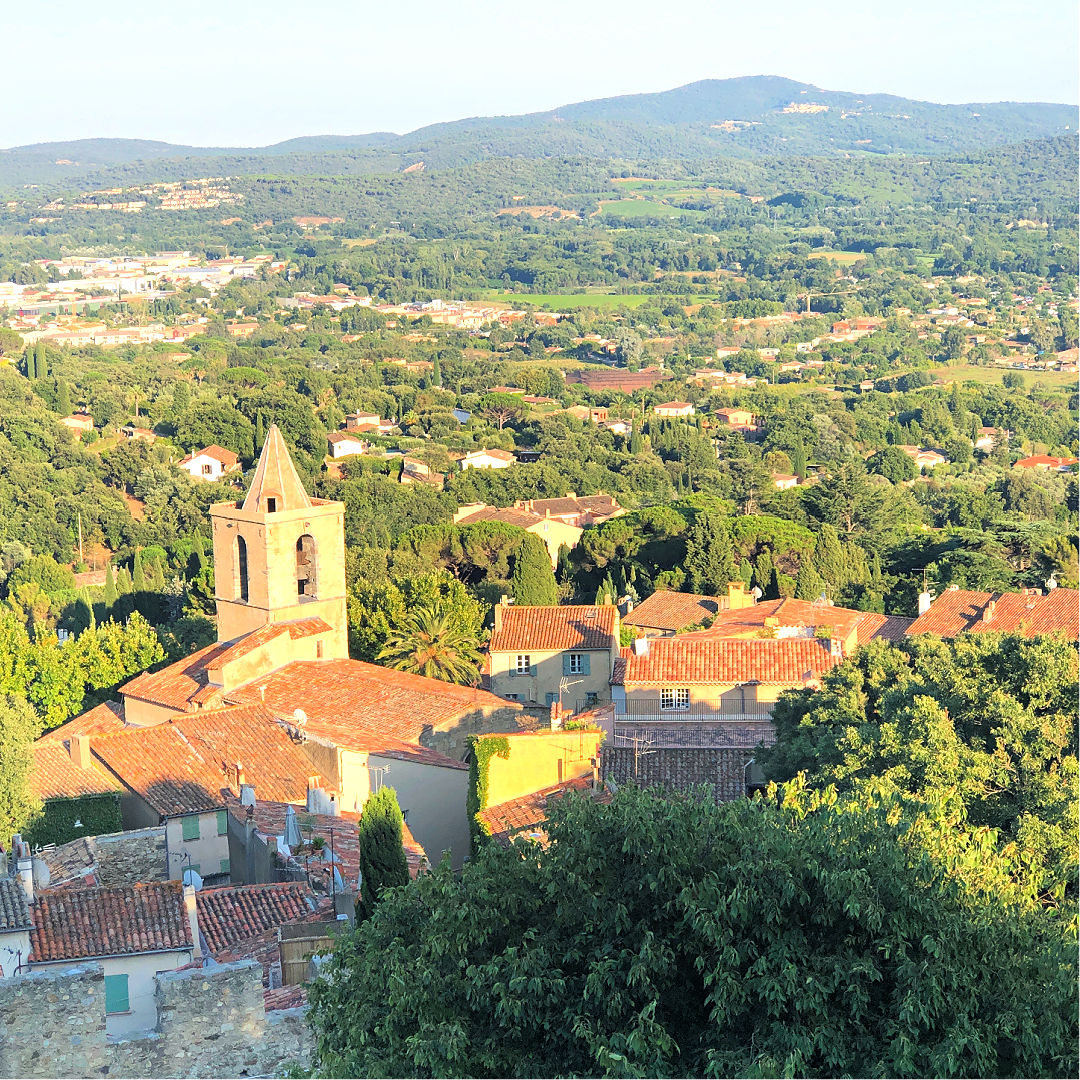 A beautiful view of our village and the church tower just as the sun was setting.
This will be my last post from France as we will be heading back to London this Thursday.