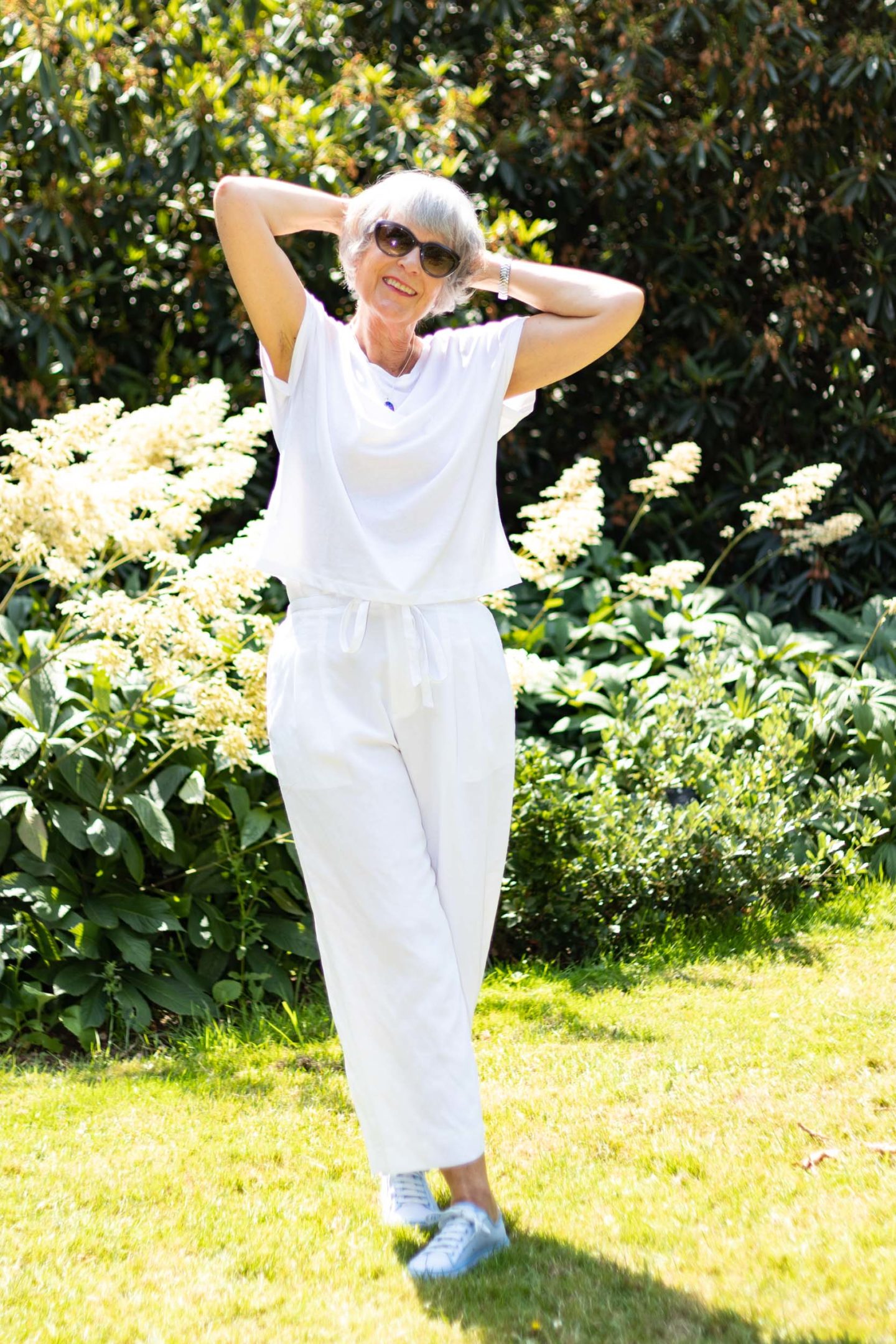 I am now back in London having left behind the hot and sunny South of France. I have returned to similar temperatures here sadly without access to a beach or the outdoor way of life I have been experiencing in France. Before I leave summer behind totally and begin to get my head around contemplating my early autumn wardrobe I wanted to share with you a final combination of cotton and linen in cool white.
This has been a winning and staple combination both in London and in France. I don't think that you can go wrong with white in the hot summer months. I bought these wide-leg cropped linen trousers by Club Monaco from JohnLewis&Partners in their sale. They were reduced from £185 to £55. There is still a pair left in size 12. These are very similar.
I am wearing my trousers with a loose white cotton tee, a few years old similar at Boden and JohnLewis&Partners.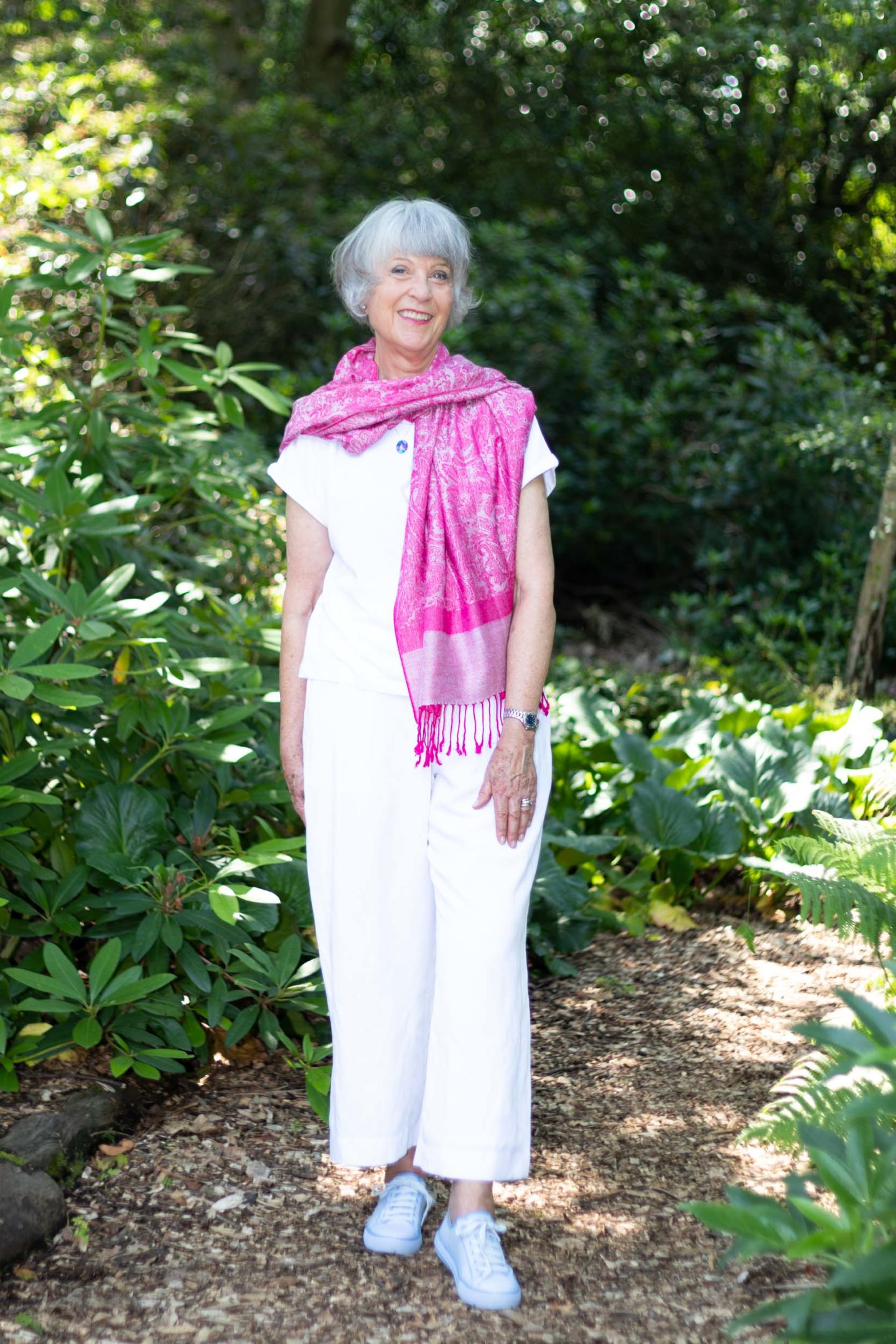 Bright pink silk mix scarf/shawl from Chicatanyage shop. The pendant is made by sculptor and artist Sheila Clarke. You can find her work on Etsy.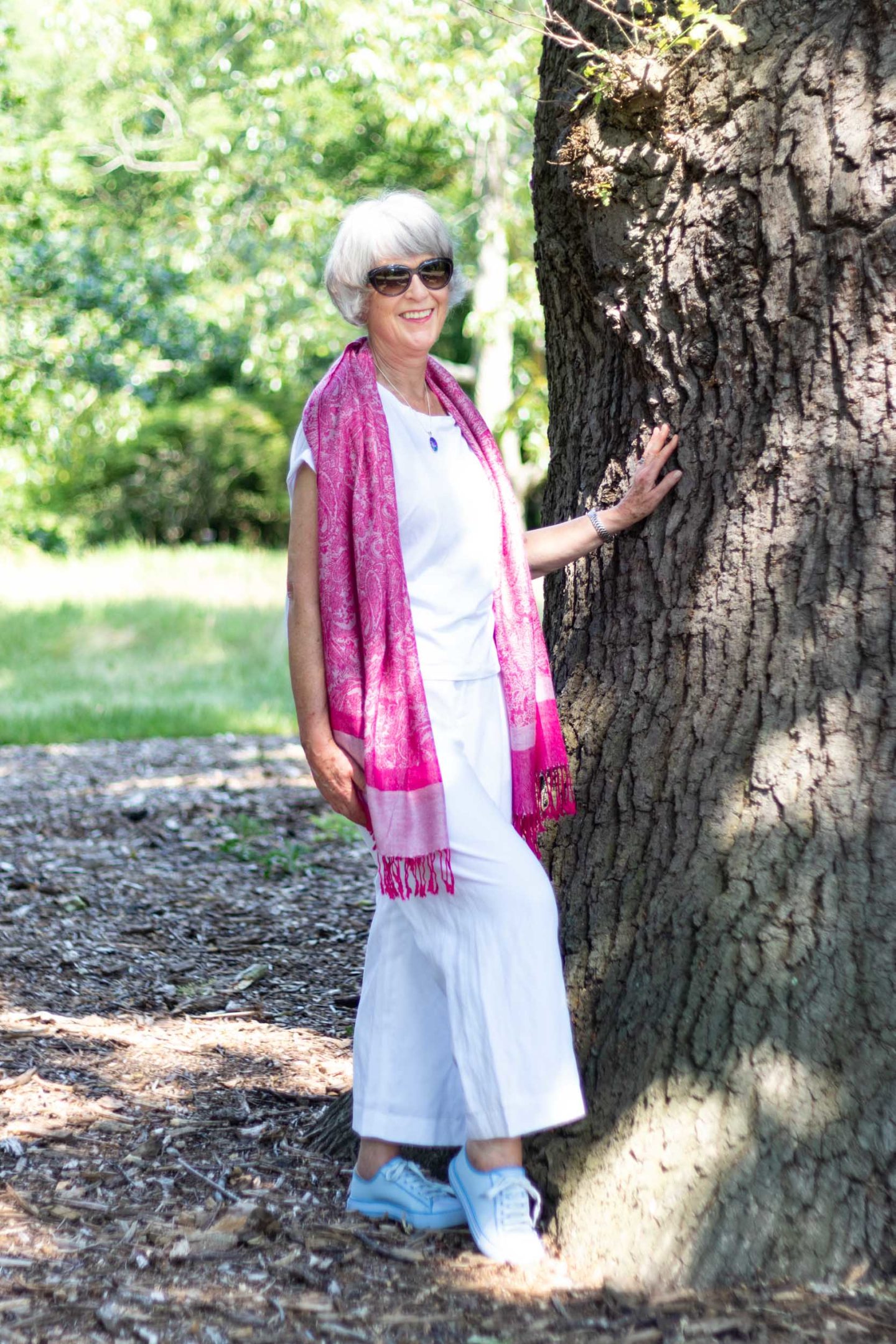 You can tell that I have always liked wearing white in summer. I had a look through my archives and saw that I was wearing a very similar outfit in 2016. Once you find a style that works for you it is fairly easy to keep updating it.
These photos were taken before I went to France and had a hair cut so I still have my "lockdown hairstyle".
White linen for summer
The photographs were taken by Laura Hines. Follow her on Instagram