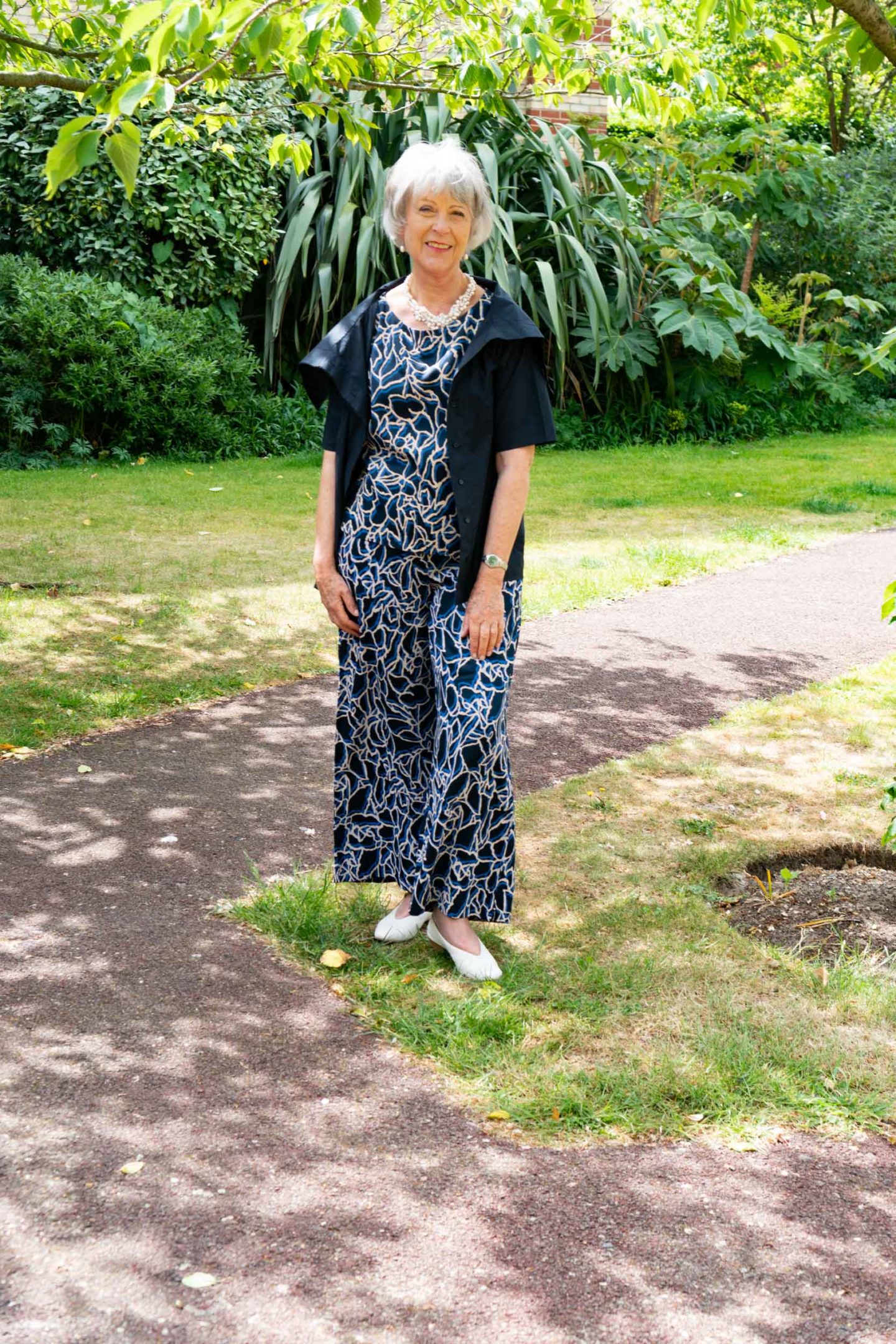 My blogging schedule has been slightly disrupted recently due to the arrival of my fourth grandchild. This time a girl after three boys. I have been looking after her four-year-old brother. Childminding and blogging are not very compatible. They are all now settled back home so I should now be back to my normal routine. In this post I am demonstrating how to wear print trousers two ways.
Print trousers are probably a love or hate style look. Generally being a "plain Jane" sort of girl I normally choose block colours as opposed to prints. However I have owned these asymmetric print trousers for three years and really love them. I find them extremely versatile. They have a sleeveless matching top so could double as a jumpsuit, a style I consider very flattering but do not wear for obvious practical reasons.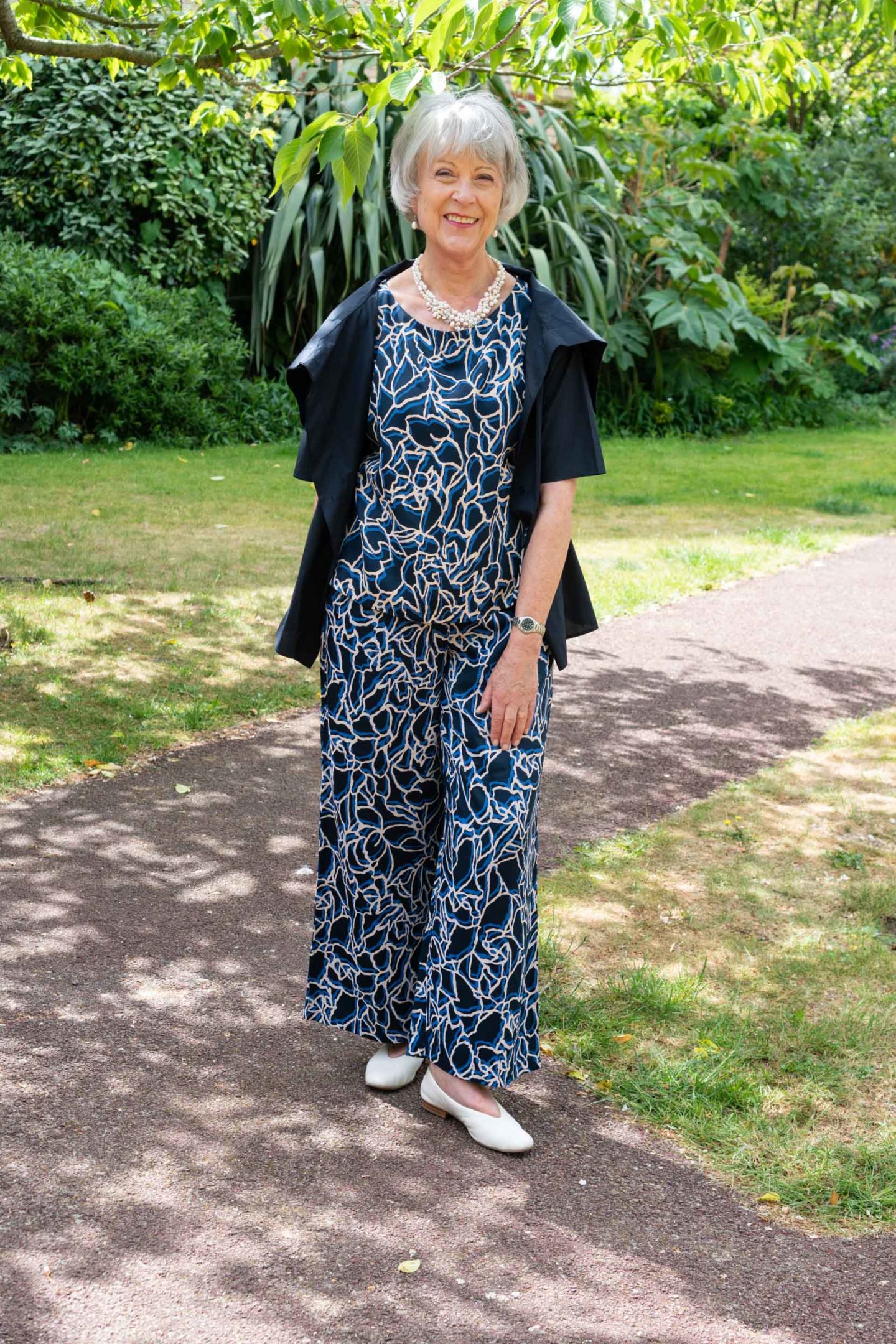 In the photo above I am wearing my print trousers with their matching top plus my navy Cos short sleeve jacket from last year and a pair of cream pumps.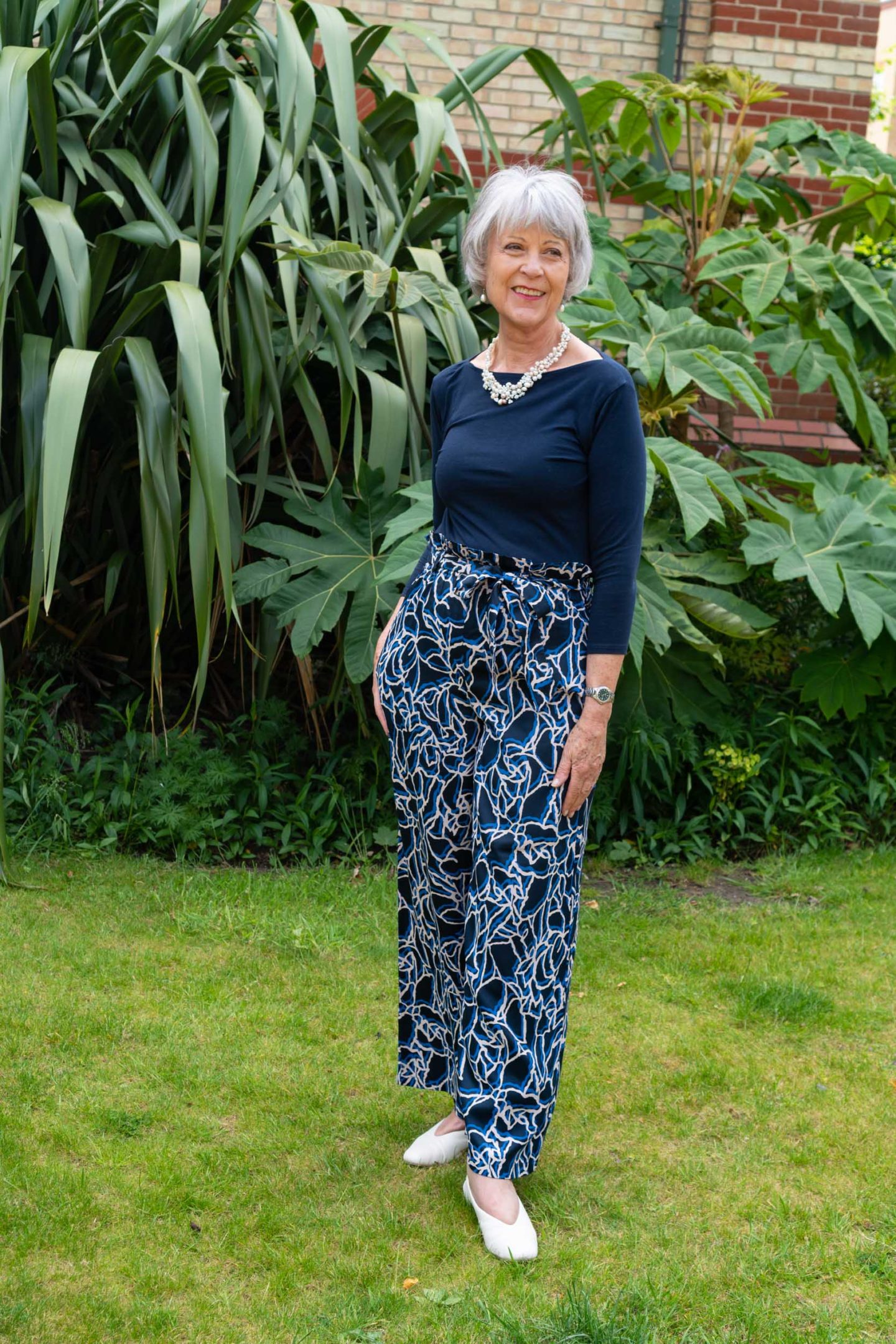 A more pared down look teamed with a navy tee. You can see several other ways I have styled my print trousers here, here and the first time I wore them in 2017. I intend to keep wearing them for many years to come. That is definitely not fast fashion.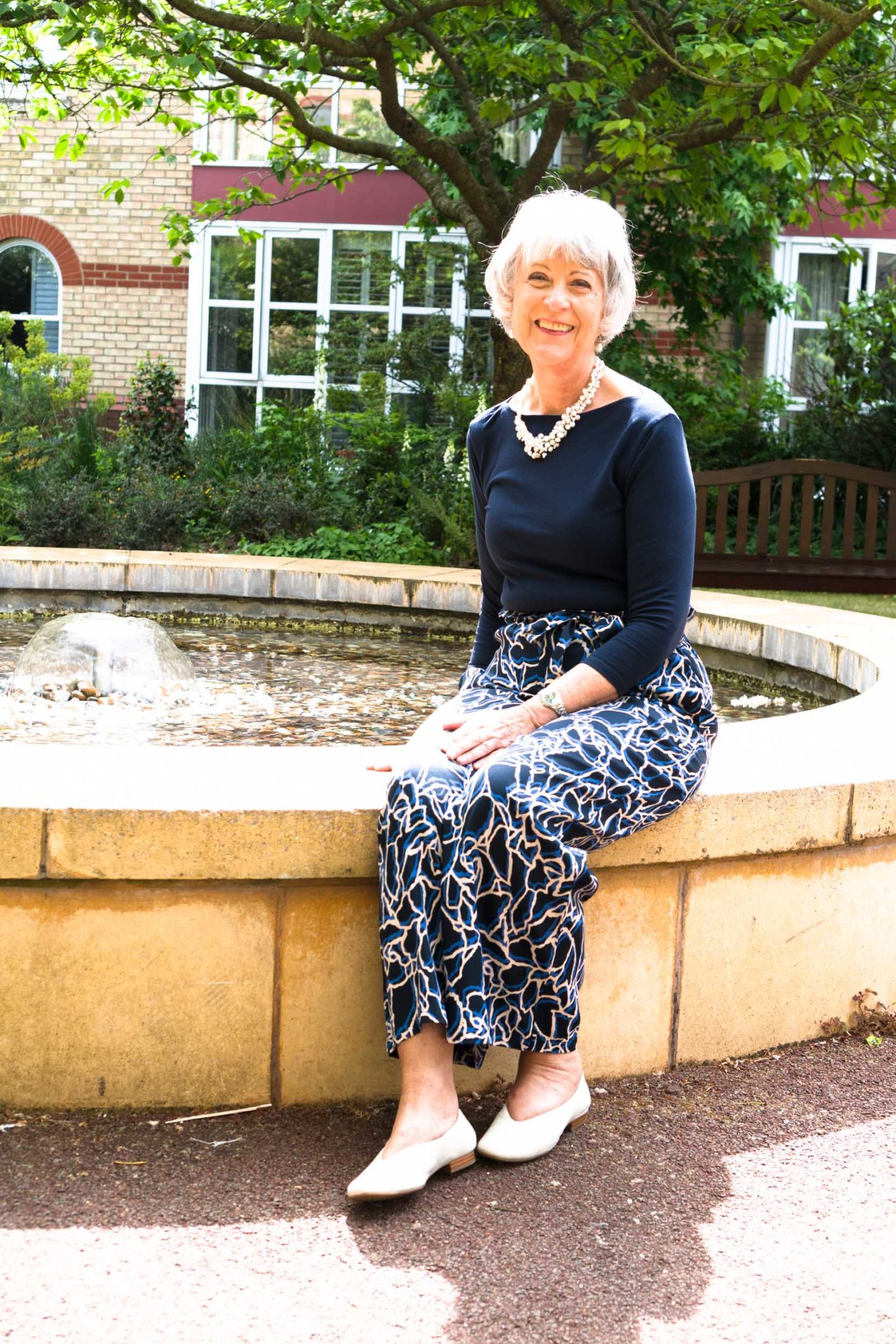 The pearl necklace is from our ethically sourced jewellery range at Chicatanyage shop.
Photographs taken in our communal gardens by my husband.
A selection of currently available print trousers and navy tops