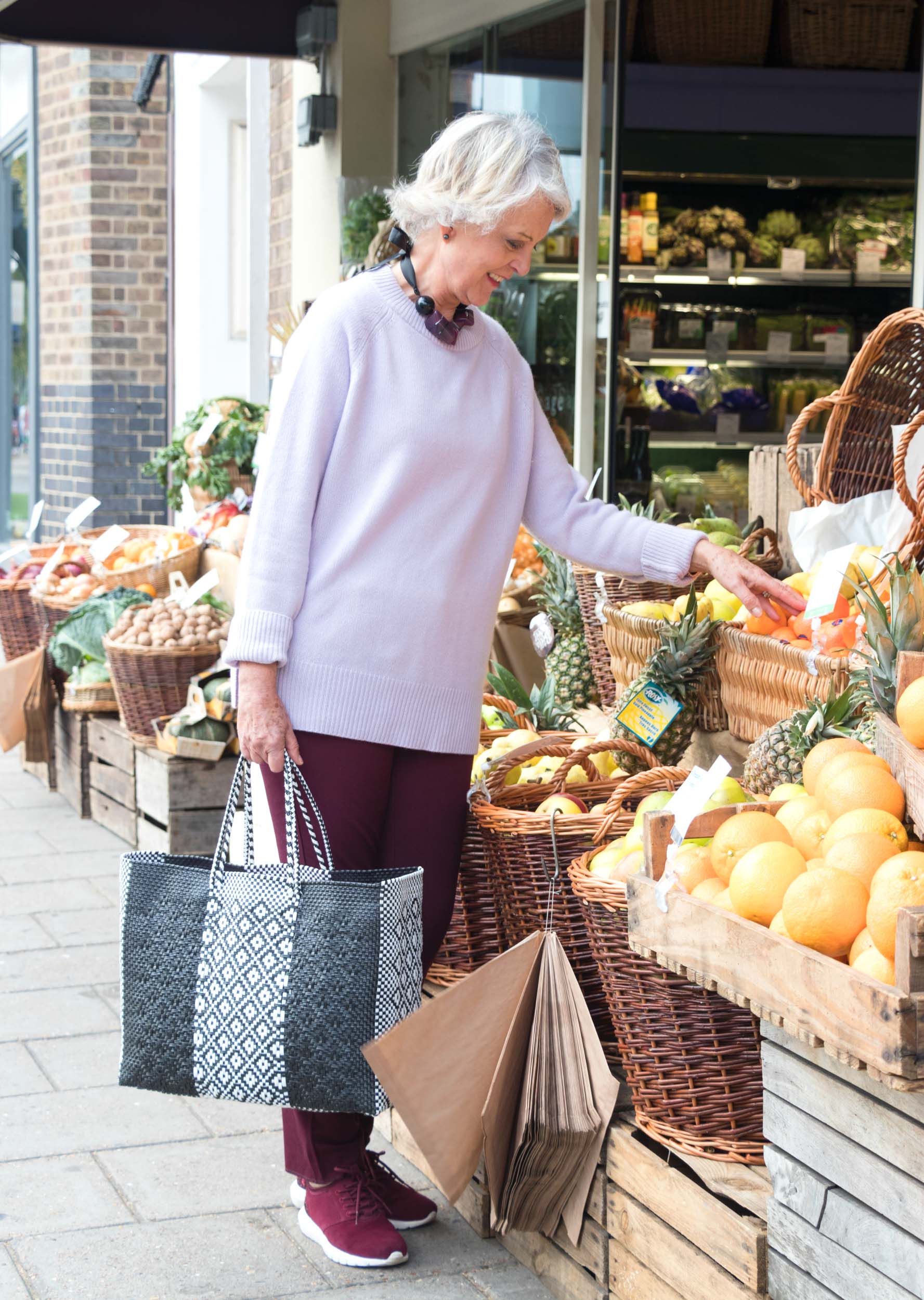 As I am sure you are aware that this season the colour pendulum has swung firmly over into the warm category. There is an abundance of yellows, rusts, oranges, khakis and browns in the shops at the moment,
As you will note from my previous posts I have been dipping my toe in the water of the cooler browns and deep burgundies. However, due to my grey hair and lighter skin tone, these are not colours that I find flattering near my face. Luckily pastel shades are now popular for Autumn.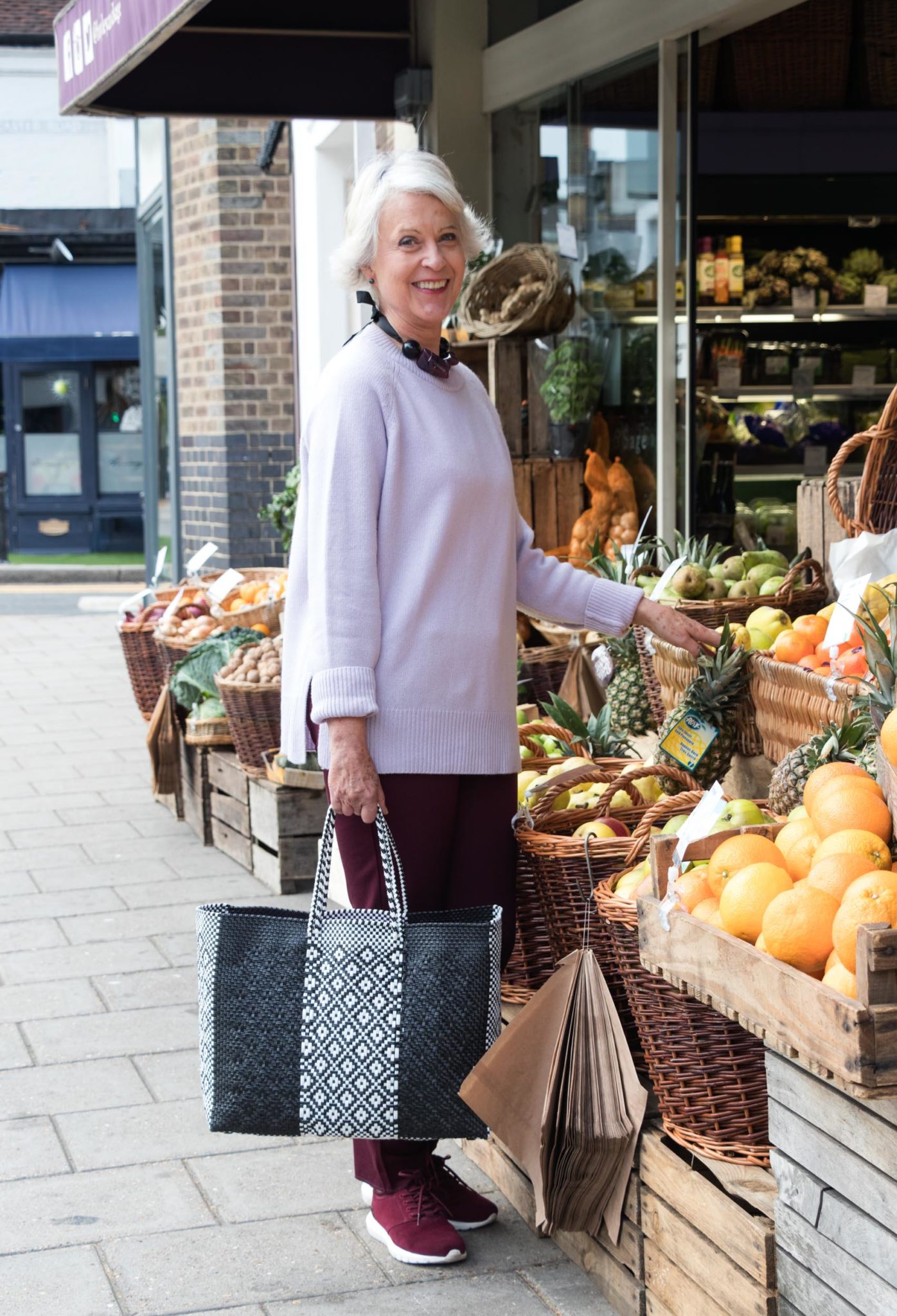 For us cooler toned women, there is a lovely shade of lilac referred to as "crocus petal" in this autumn's colour box. I bought the lilac sweater I am wearing above last year from H&M. The style is still available this year in a powder pink, grey or dark blue. I find the quality of the cashmere good for the price and it has worn well. Surprisingly H&M offers a good range of cashmere knitwear.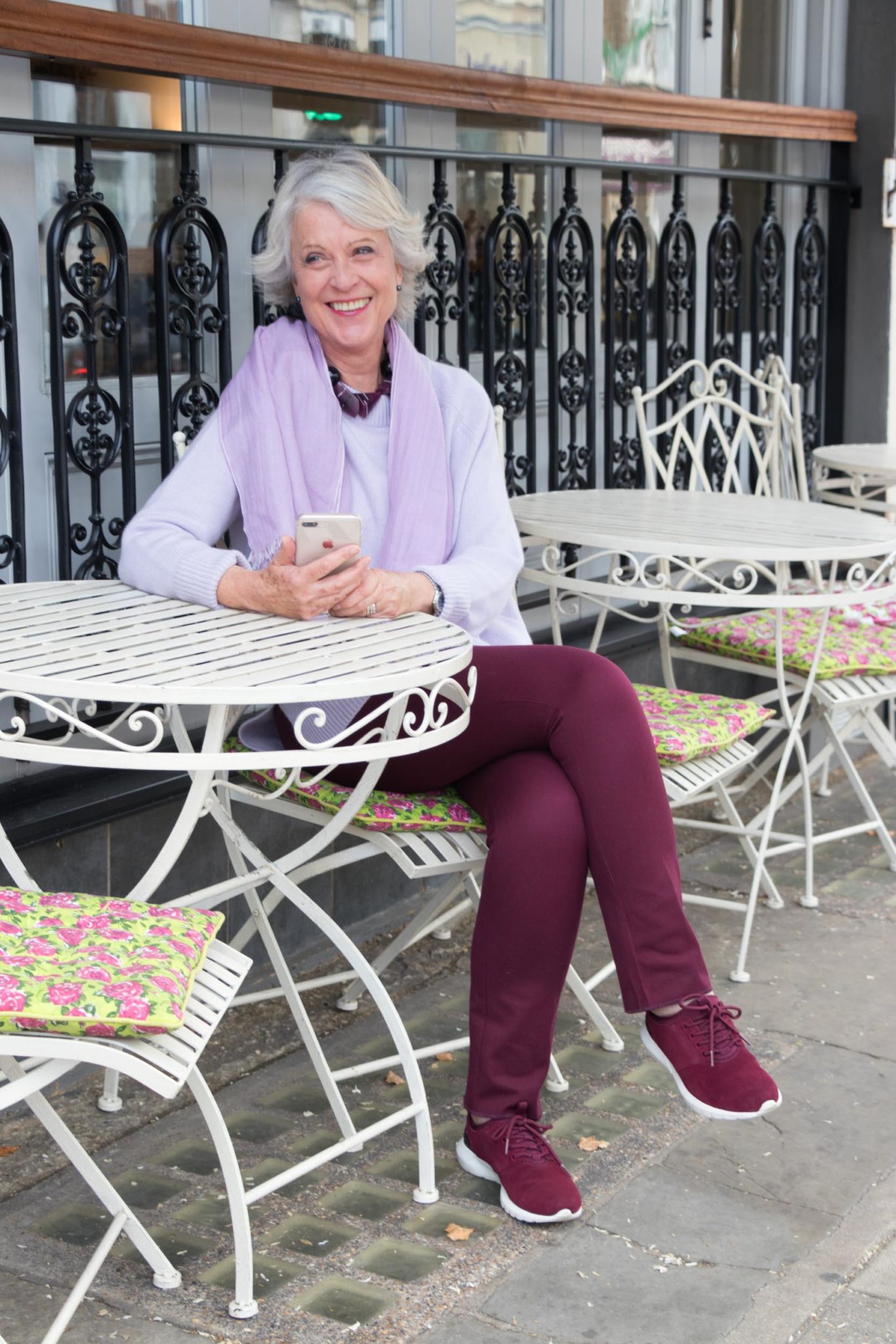 I have teamed the sweater with my burgundy trousers and my burgundy trainers The trousers are proving very useful. This colour very versatile and it is a nice change from my usual black, navy and greys.
I am rarely without a scarf and luckily this deeper toned lilac worked very well.
Lilacs for autumn:
Photographs were taken in Wimbledon village, south-west London by Laura Hines. Follow her on Instagram.