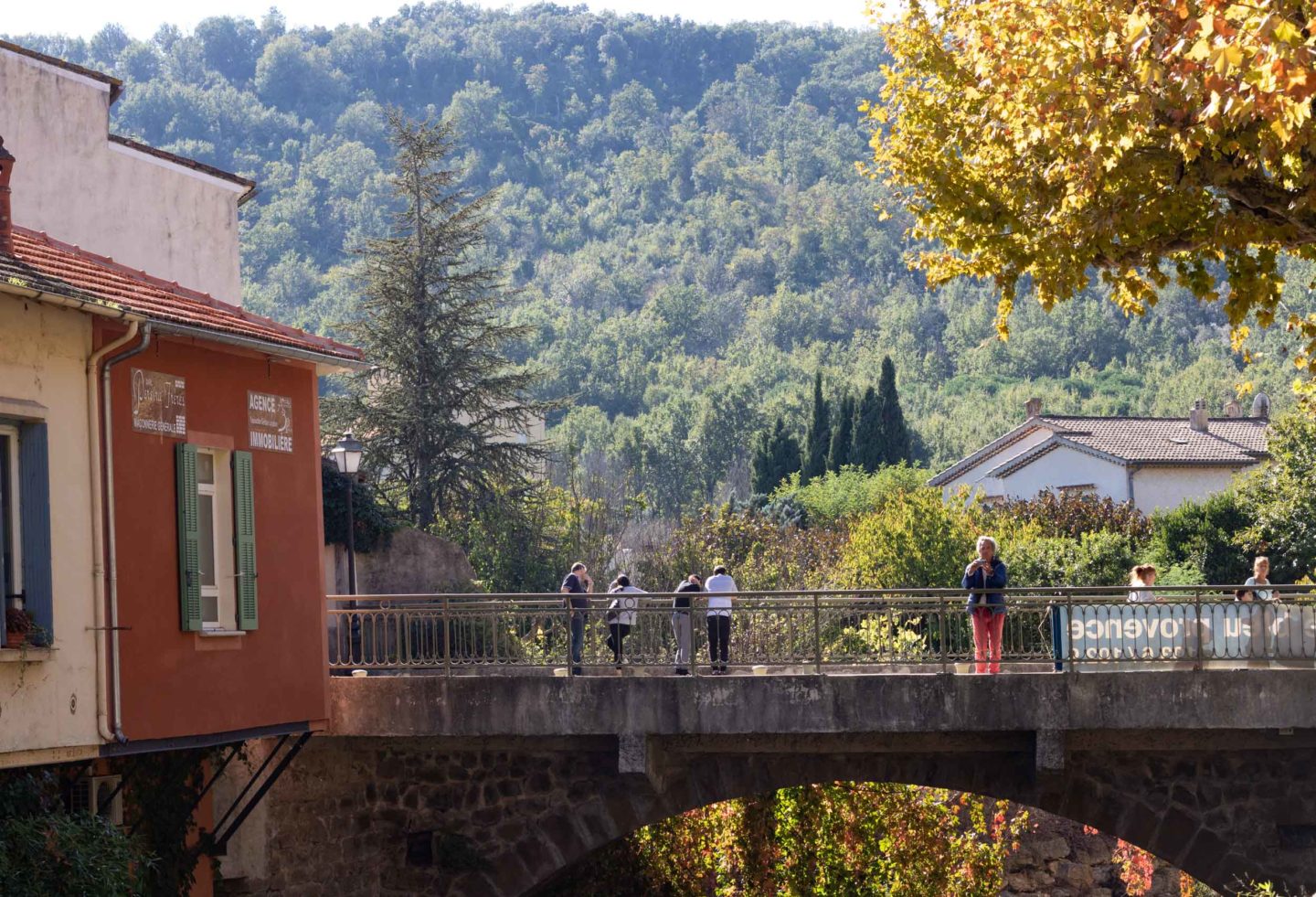 Where to visit in the Var region of France
I thought that I would take you on a mini-tour of the villages in the Var. We are so lucky to be able to spend time in this beautiful region of France. October is a perfect month to explore some of the very pretty villages in the region.
I thought I would start with Collobrières which is the capital of Les Maures in the Var. It is tucked away in a valley surrounded by Les Maures Massif, halfway between St.Tropez and Toulon. A word of warning if you are driving there the road is very narrow and winding.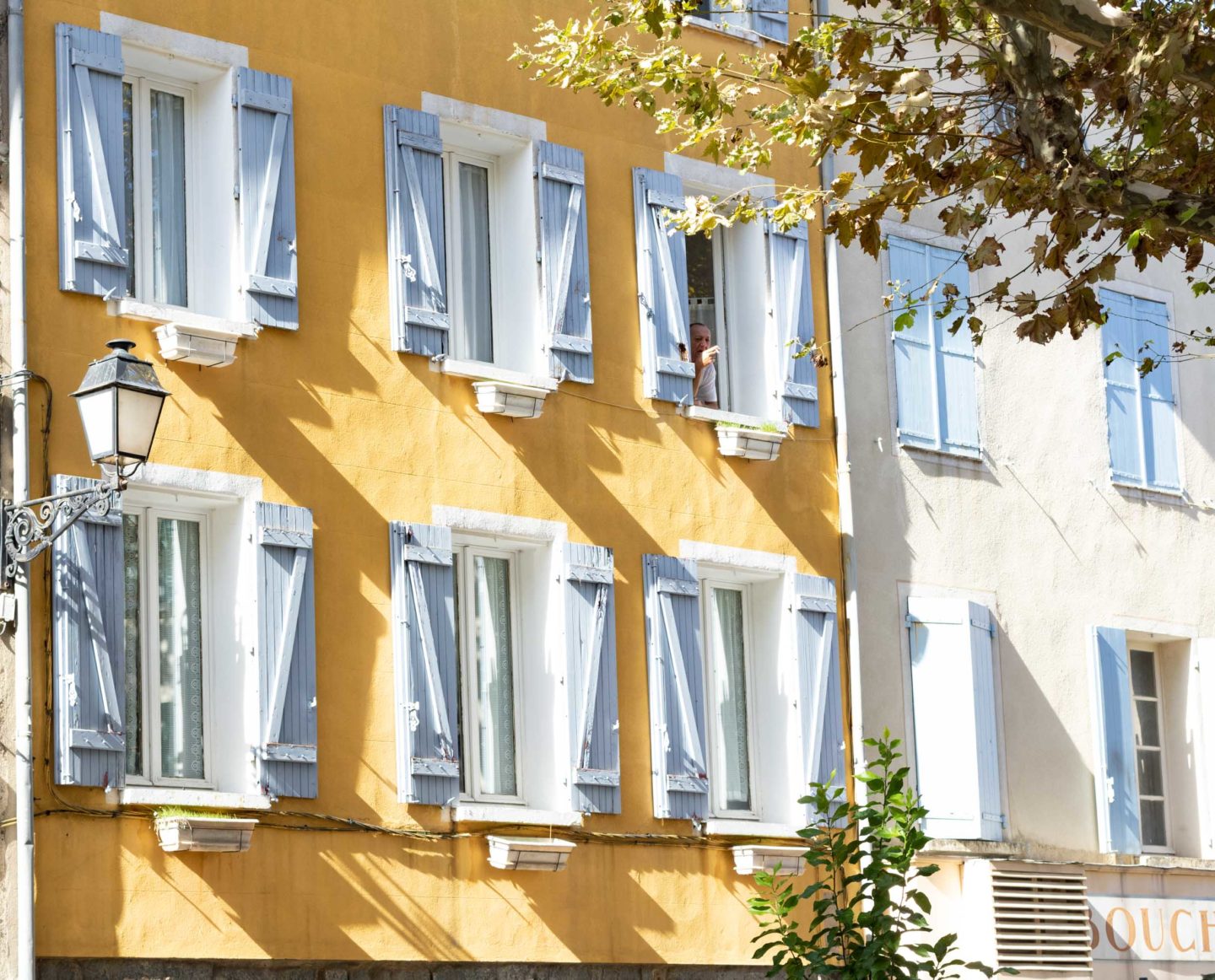 If you get the chance to travel to this region I would highly recommend a visit to Collobrières. You will be charmed by the lush vegetation and colourful shutters.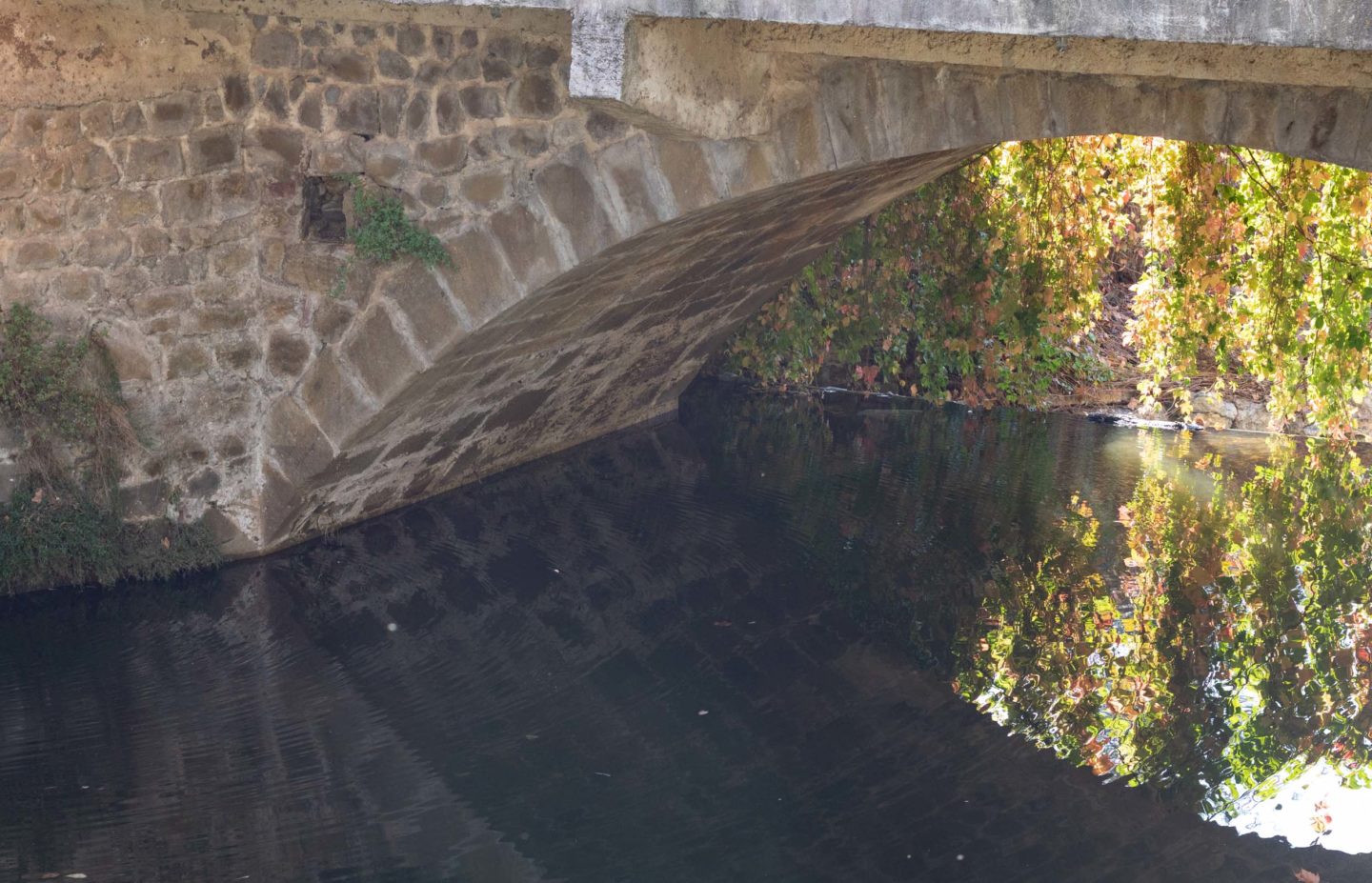 The Collobrier River, which runs through the village, is overlooked by old picturesque houses. It is spanned by an old 12th-century donkey bridge.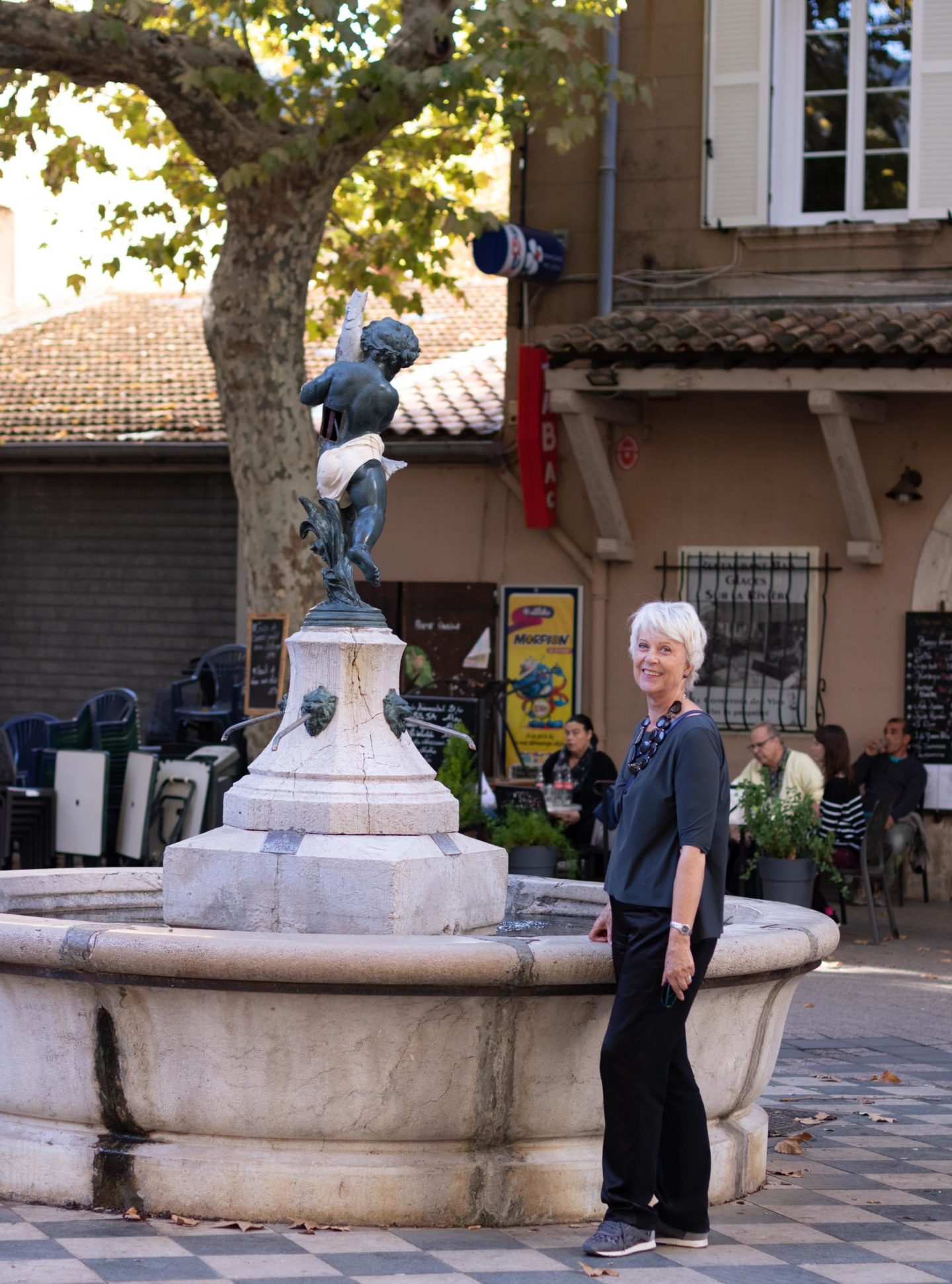 The Place de la Mairie, charming and shady, has a beautiful old fountain. You can enjoy the good atmosphere of the village at cocktail hour on the terraces of the place Rouget de L'Isle. It is deliciously shaded under the plane trees and umbrellas.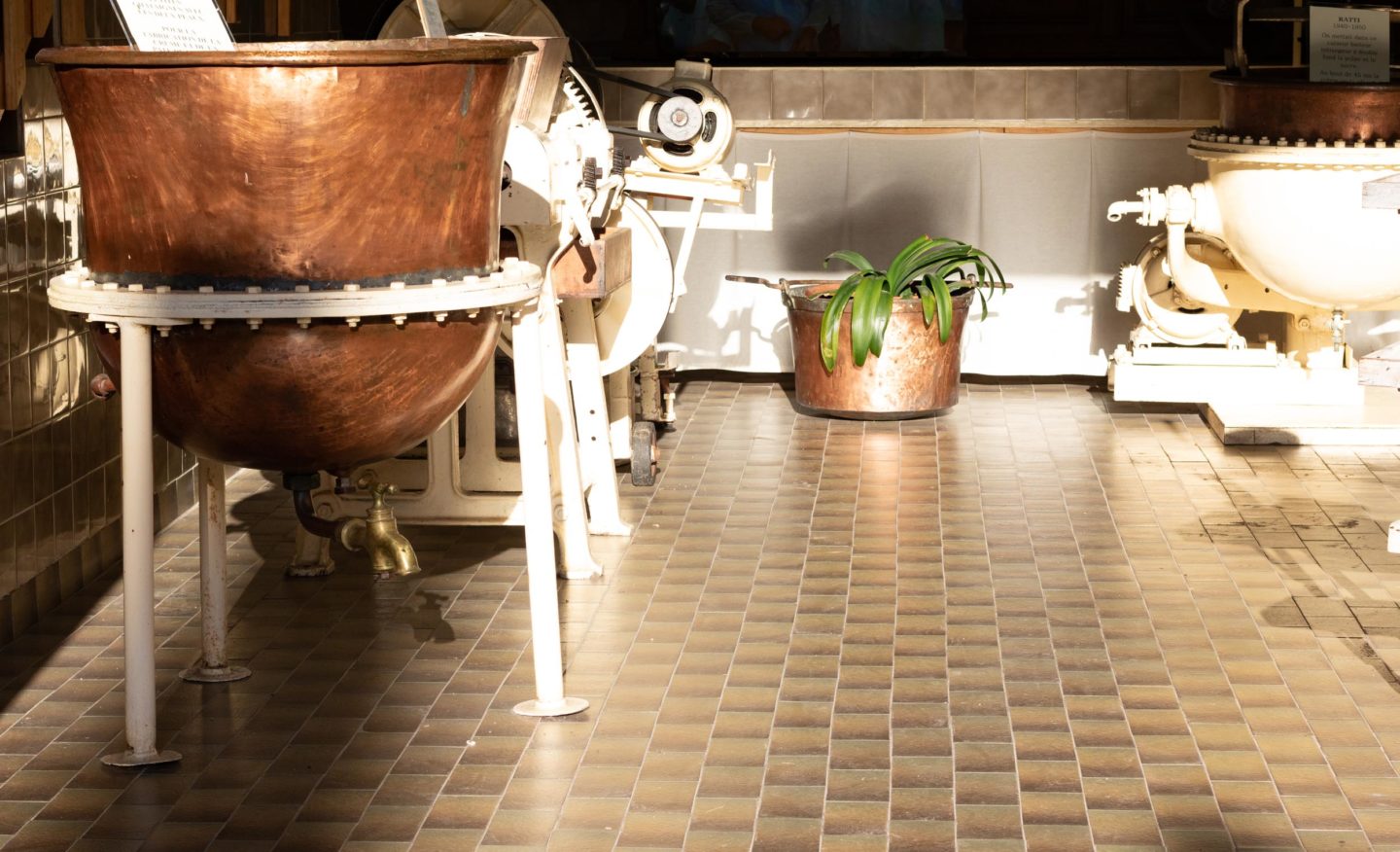 Chestnuts/Marrons
The chestnut forests in the Var are mostly found in the Maures Massif. The village of Collobrières is the chestnut capital of this region. Small producers sell chestnut/marron jam or cream, purée and other marron-based products. They are absolutely delicious. Above you can see how the chestnuts/marrons are processed.
My favourite way to eat marrons is freshly roasted, however, if you have a sweet tooth I would highly recommend the marron icecreams.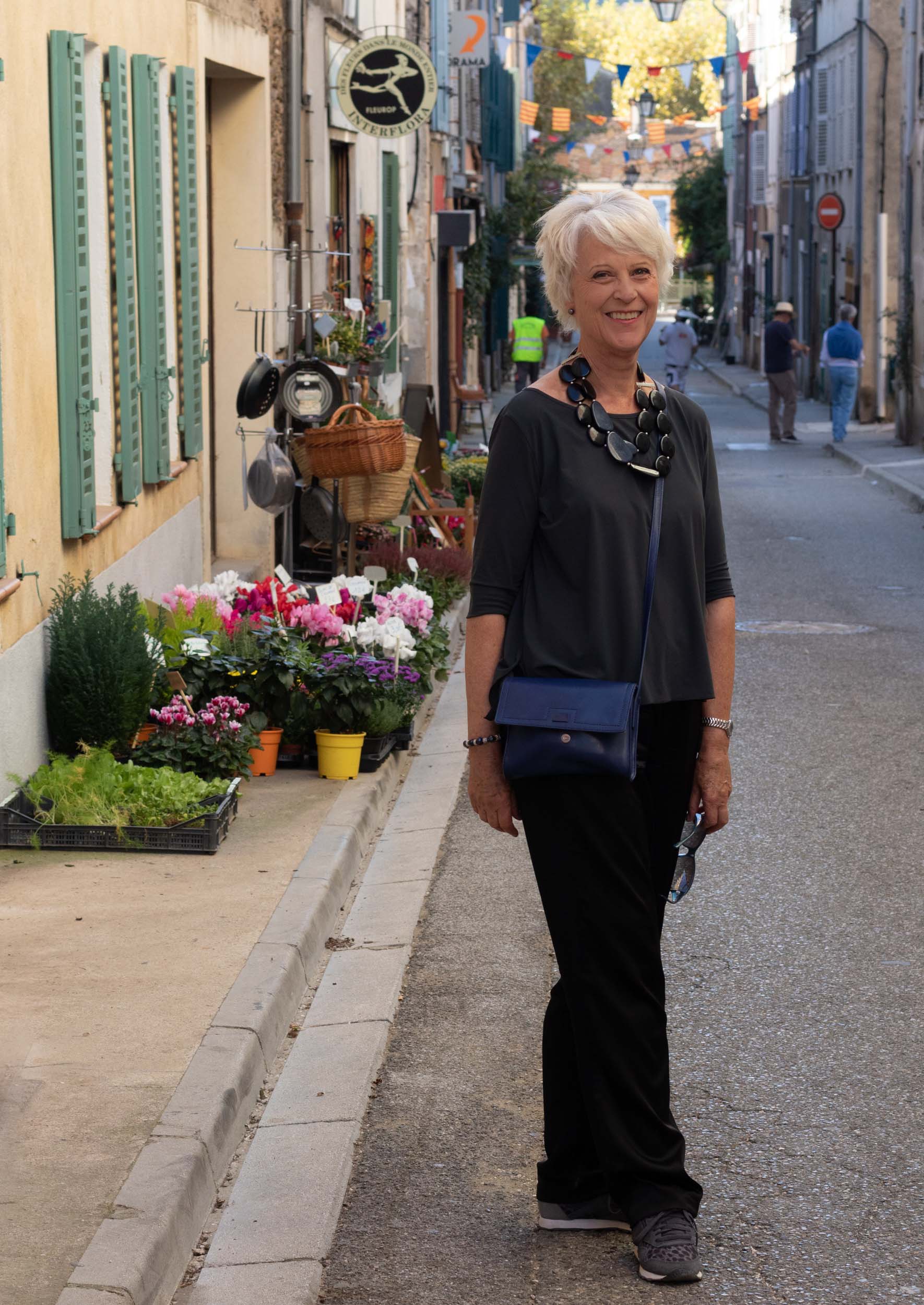 After our delicious lunch at La Petite Fontaine, we spent some time exploring the pretty side streets.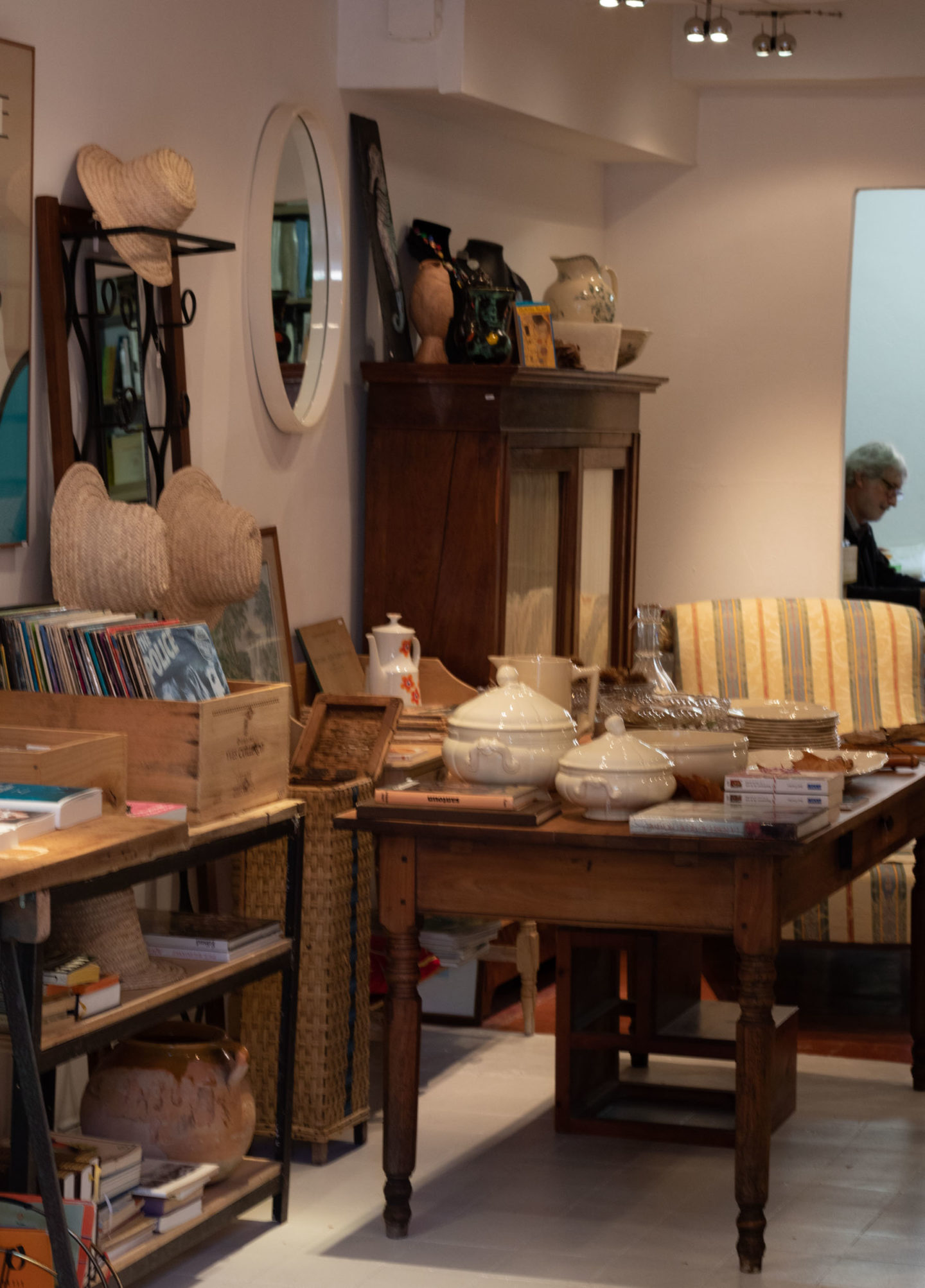 We found some quaint little old fashioned shops.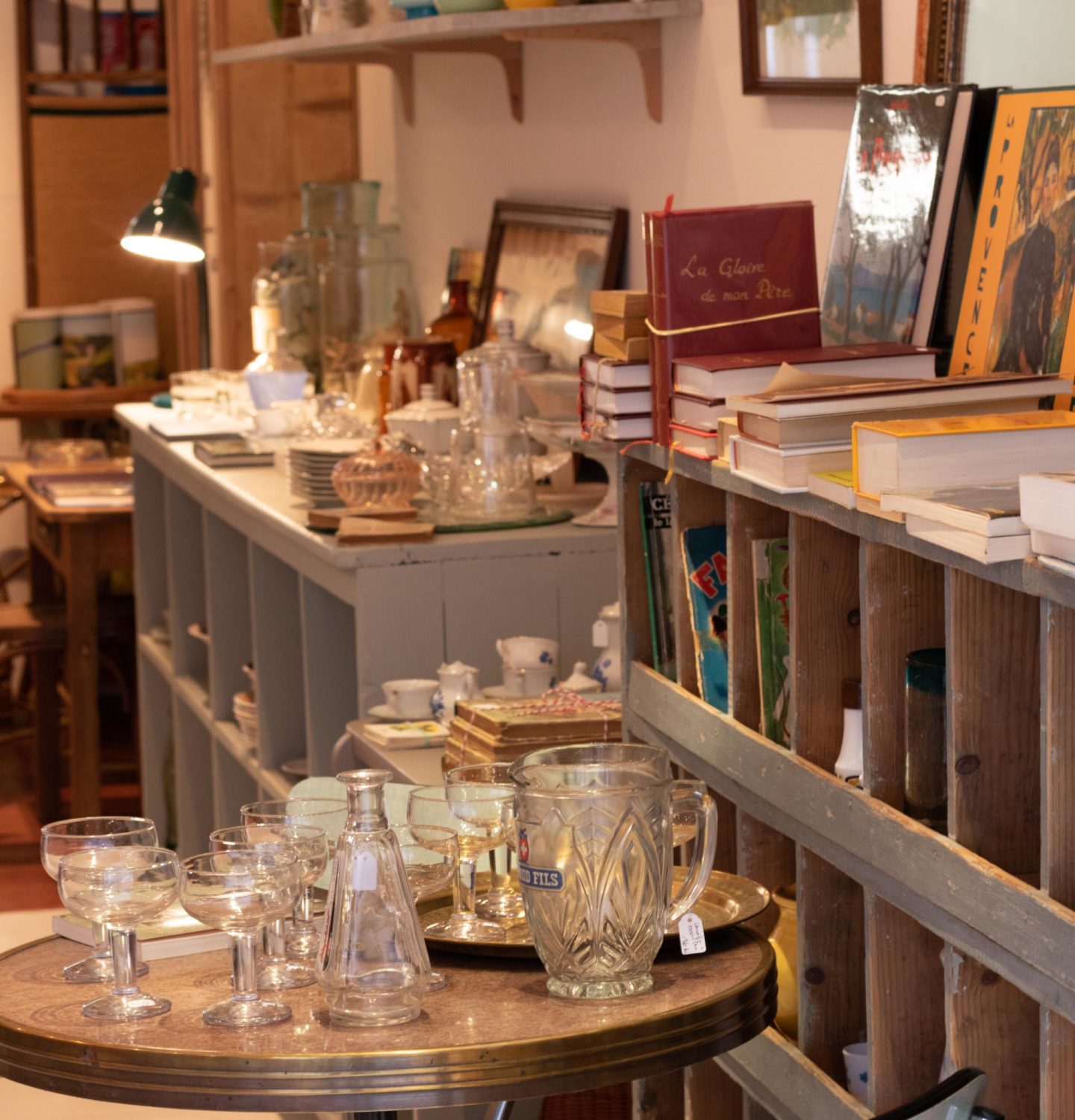 Bric a Brac Shop. A quaint collection of china and books.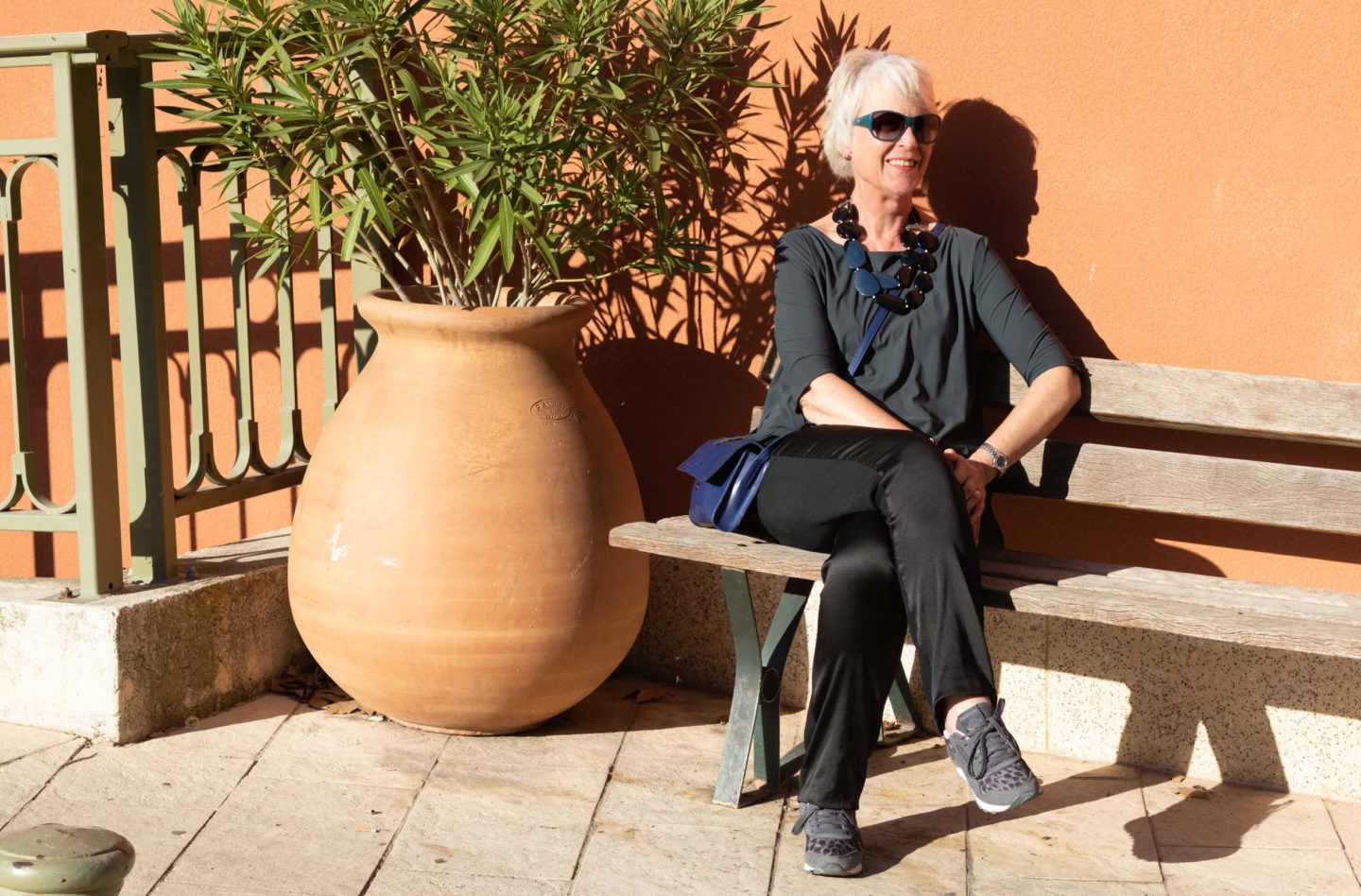 Enjoying the beautiful sunshine. The trousers and top I am wearing are both from HopefashionUK. A few seasons old however they continue to stock similar items in their foundation range. I always travel with at least three or four of their foundation pieces. They wash well, don't crease and the fabric is breathable. Necklace a few years old. A good selection of similar at John Lewis & partners or you could try Etsy.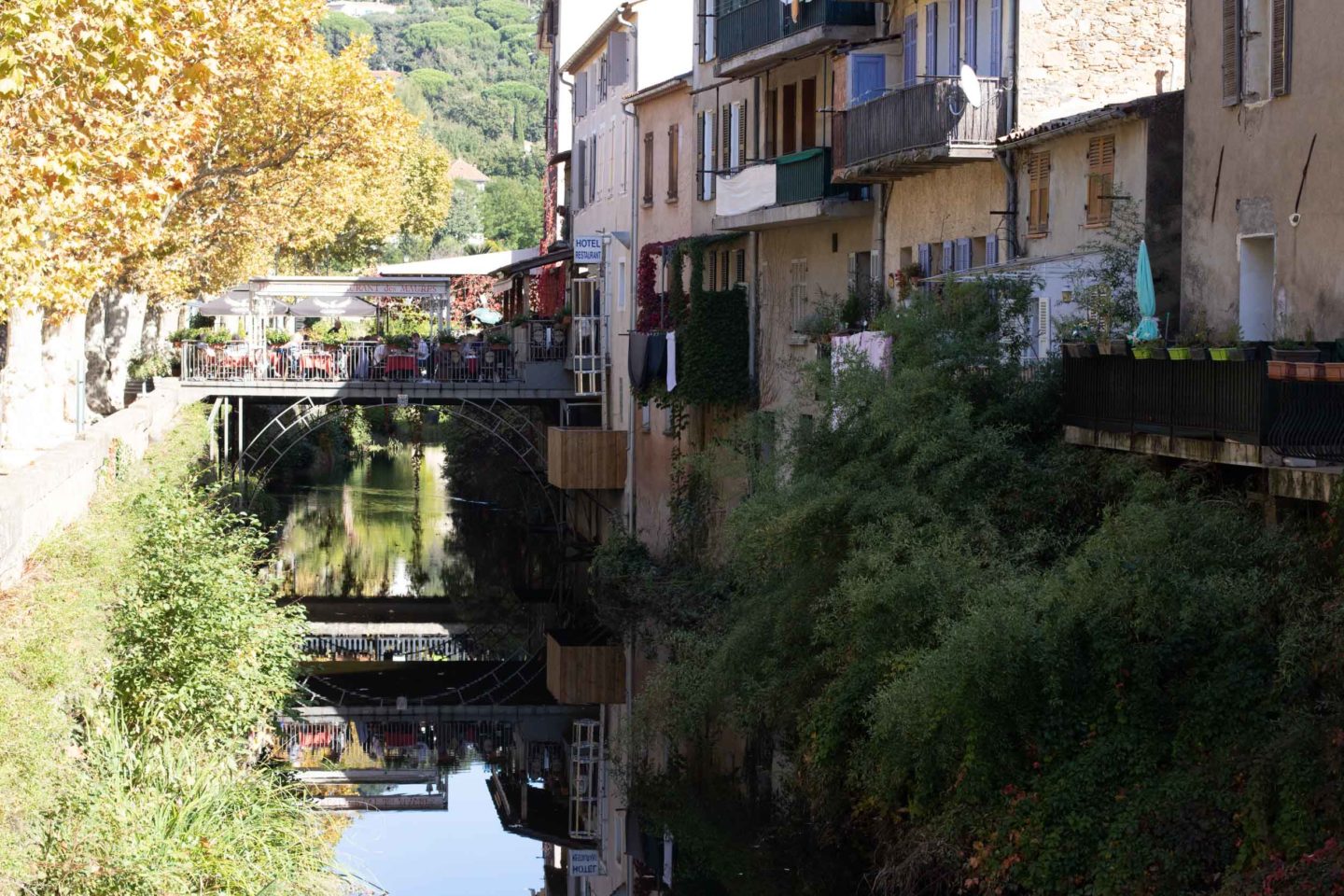 Restaurants in this region
The food in this region is also excellent and there are some superb restaurants to be found in the back streets of this quaint village. Restaurants in Collobrières. On this occasion, we chose La Petite Fontaine. Traditional French cuisine. I had the chicken casserole with potatoes dauphinoise.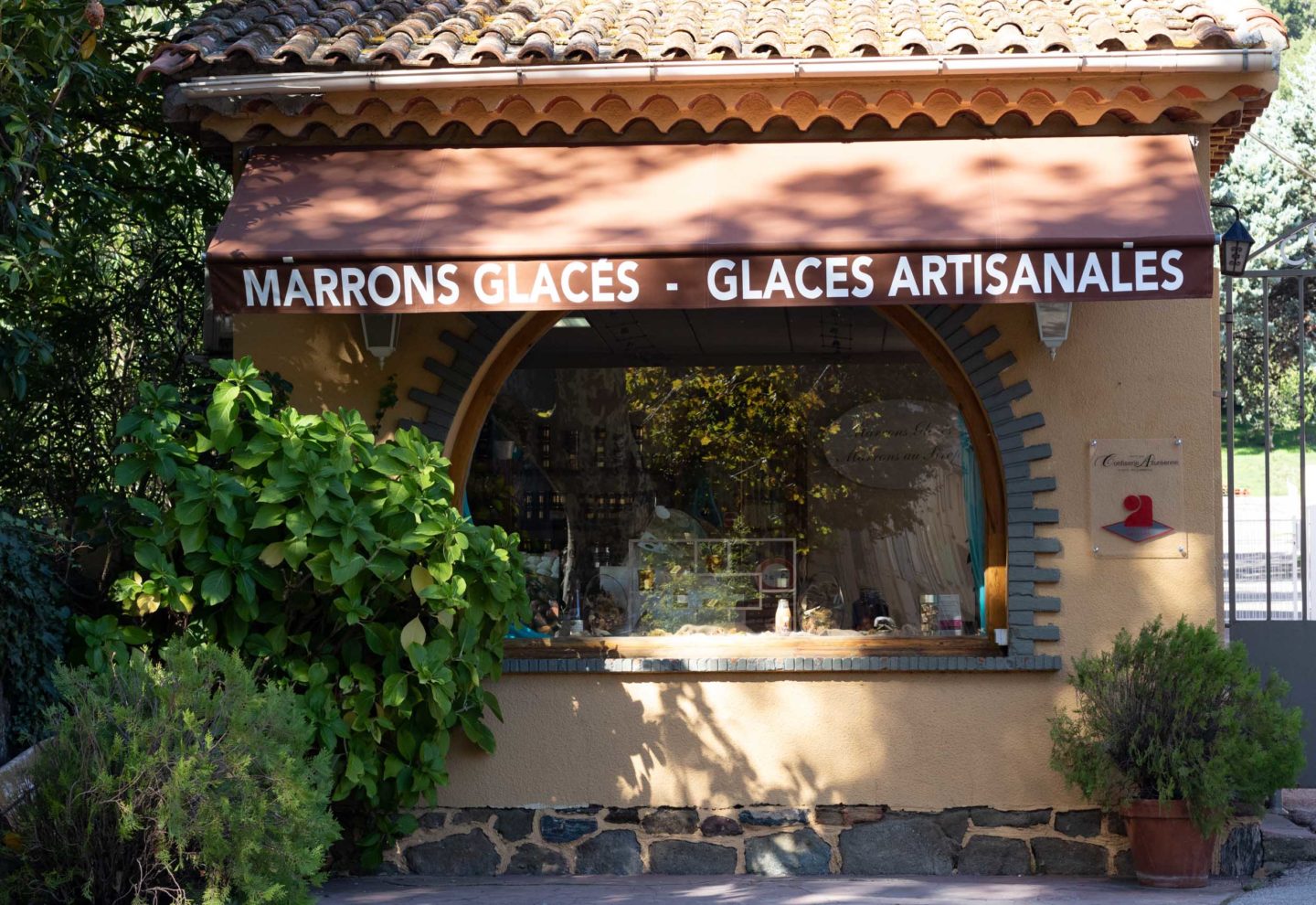 Finally, do not leave without having made a visit to the confectionery shop Azuréennes. It is a veritable treasure and has offered a wide variety of Marron products since 1945.