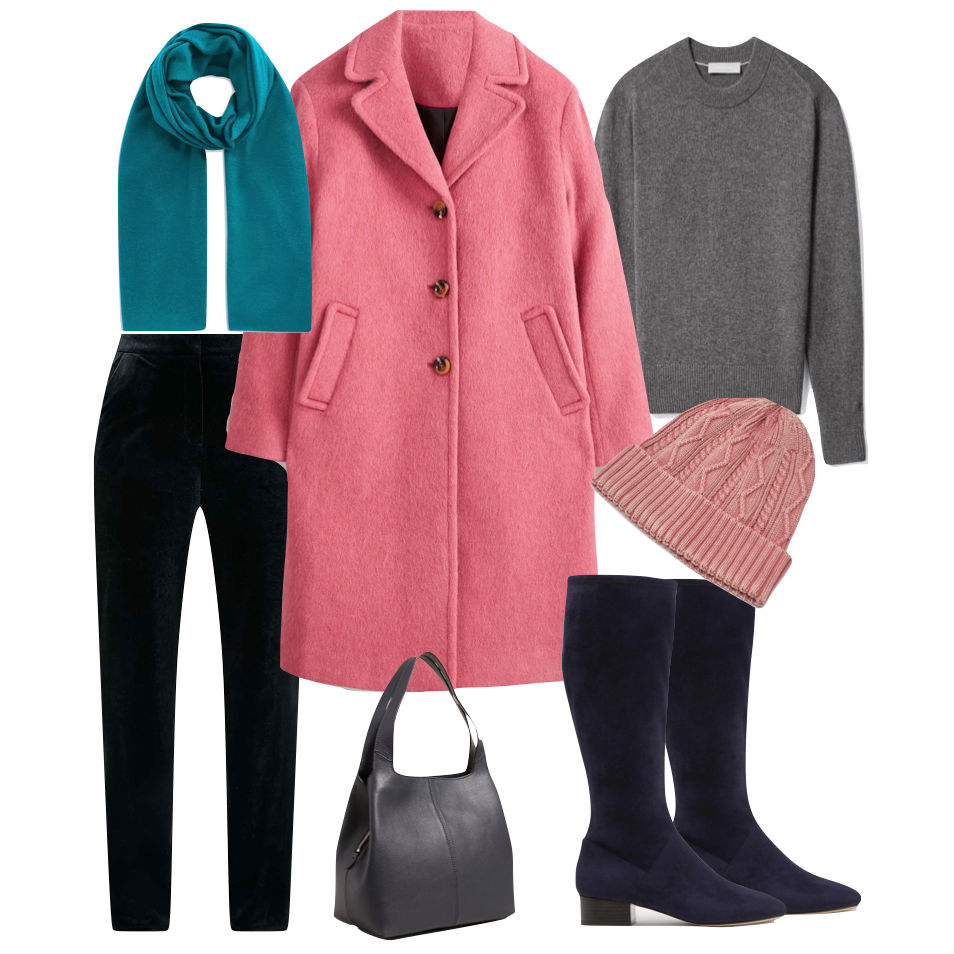 How to plan our Autumn wardrobe carefully. I have now returned to the UK and am faced with a definite change in temperature. It is now definitely the season of Autumn and mellow fruitfulness. I need to sort out and organise my wardrobe for the colder weather. Given the current economic climate, it will be even more important than ever to plan our autumn wardrobes carefully.
A good winter coat is going to be an important priority if you do not own one or the current one you have needs replacing. In this post I have chosen two options. The one above is bright pink. This lovely vibrant shade will add a strong injection of colour to any outfit. I have a lovely light pink coat that I bought from Hobbs about three years ago. Every time I wear it on a dull Winters day it lifts my spirits.
In both collages I have chosen classic styles that are good investment pieces that should give you years of wear.
Details of above:
Cashmere travel wrap JohnLewis&partners || Italian wool coat Boden || Grey cashmere crew neck sweater Everlane (other colours available)|| Black velvet trousers JohnLewis&Partners || Black leather bag MarksandSpencer || Black stretch boots Boden.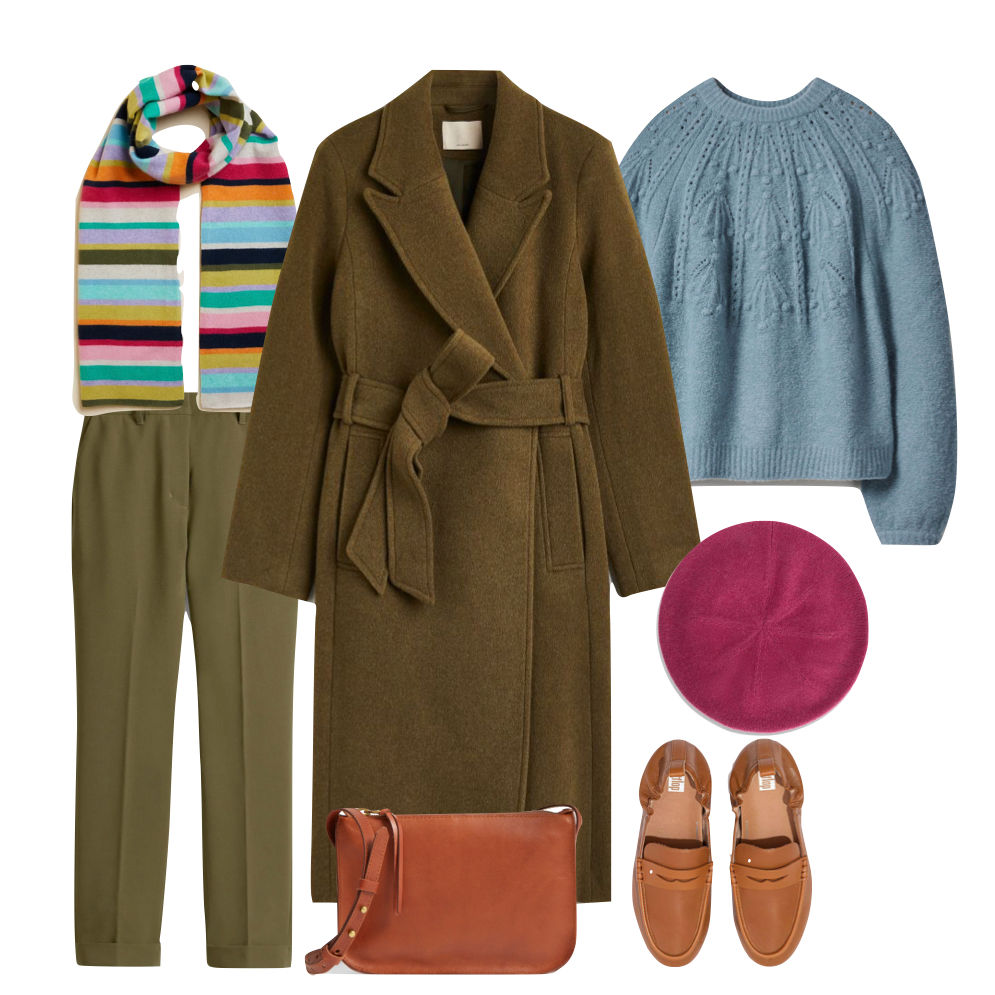 In the second image I have used warmer colours and more classic pieces. The brown wrap coat is from the H&M autumn collection. It is reasonably priced and contains 50% wool. I feel that it is important to have a coat containing a high percentage of wool to keep us warm. If you fall in love with a coat that is not wool you can compensate by wearing a warm wool sweater or thermal underwear to compensate.
Details of above:
Stripe cashmere scarf MarksandSpencer || Wool blend wrap coat H&M || Relaxed cable sweater Boden || Khaki trousers Boden || Tan cross body bag Nordstrom || Tan loafers FitFlop || Cashmere beret John Lewis&Partners.
Selection of coats:
How to plan our Autumn wardrobe carefully:
My previous post where I showed the new Pantone colour palette for Autumn 2022 may also help you to plan your Autumn wardrobe.