I have put together a few ideas on how to combine the new autumn 2022 colours. The colours of the leaves on the trees are beginning to turn spectacular shades of rust and red. In contrast the temperatures continue to be warm. In this post I have combined some of the new autumn colours in styles that can be worn now and later. You may even have some summer dresses already in your wardrobe that can be adapted. Although personally I have worn my summer skirts and dresses so much this year that I am beginning to get a bit bored of them.
As I will be heading to France next Tuesday. I am sure I will be wearing them for a few weeks more. Maybe I can find something in St.Tropez market that will help to keep my wardrobe fresh.
Details of above:
Blue cashmere cardigan Autograph at MarksandSpencer || Print dress Boden || Bright pink shirt Cos || Pink tee JCrew || Multi-coloured earrings Nordstrom || Blue cross body bag Nordstrom || Grey sneakers Fitflop.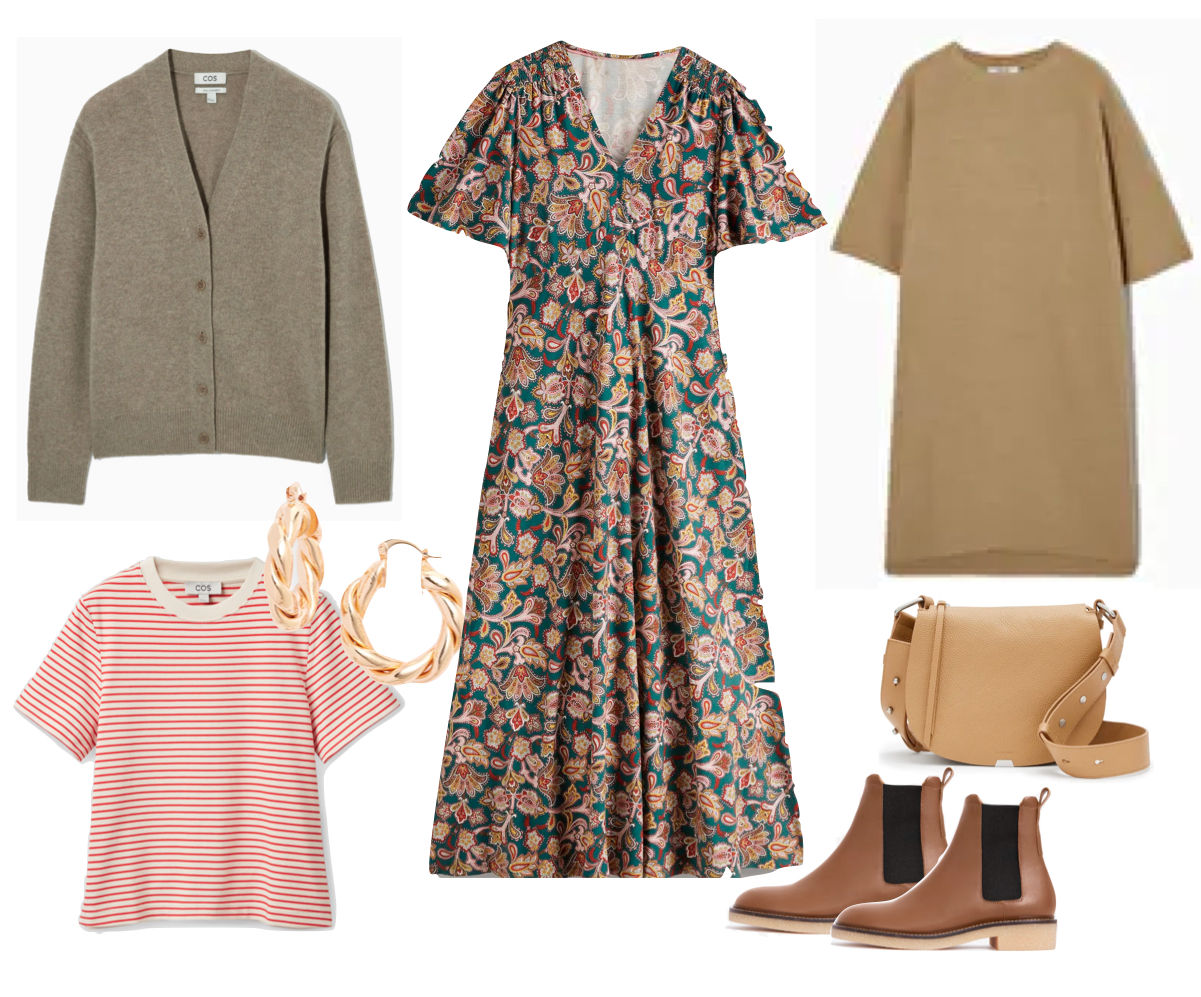 This year there is an abundance of autumnal colours in the shops. More than we have seen for many seasons. If you suit warm colours you will be spoilt for choice.
Details of above:
Cashmere cardigan Cos || Print dress Boden || Wool tee shirt dress Cos || Striped heavyweight Tee Cos || Gold hoop earrings Nordstrom || Beige cross body bag Nordstrom || Brown boots Everlane.
How to combine the new Autumn 2022 colours: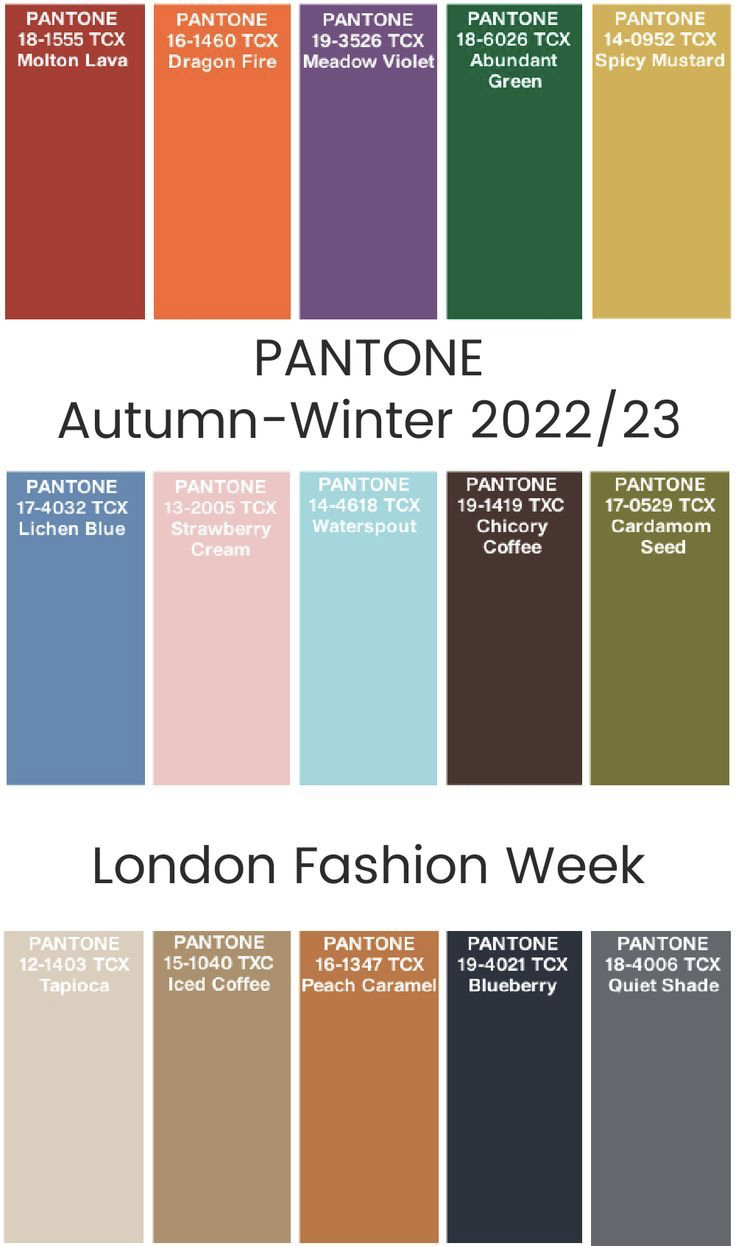 As you can see from the chart above there is a range of cool-toned colours such as Meadow Violet, Strawberry Cream and Lichen Blue. On the warm side there is Mustard, Peach Caramel and Iced Coffee. If you like green there is Cardamom (warm) or Abundant Green (cool).
If you missed my last post on how to transition to Autumn using your current wardrobe you can catch up here.
Let me know what you think of the new season's colours. Do they inspire you and if so which ones will you be choosing to update your wardrobe?