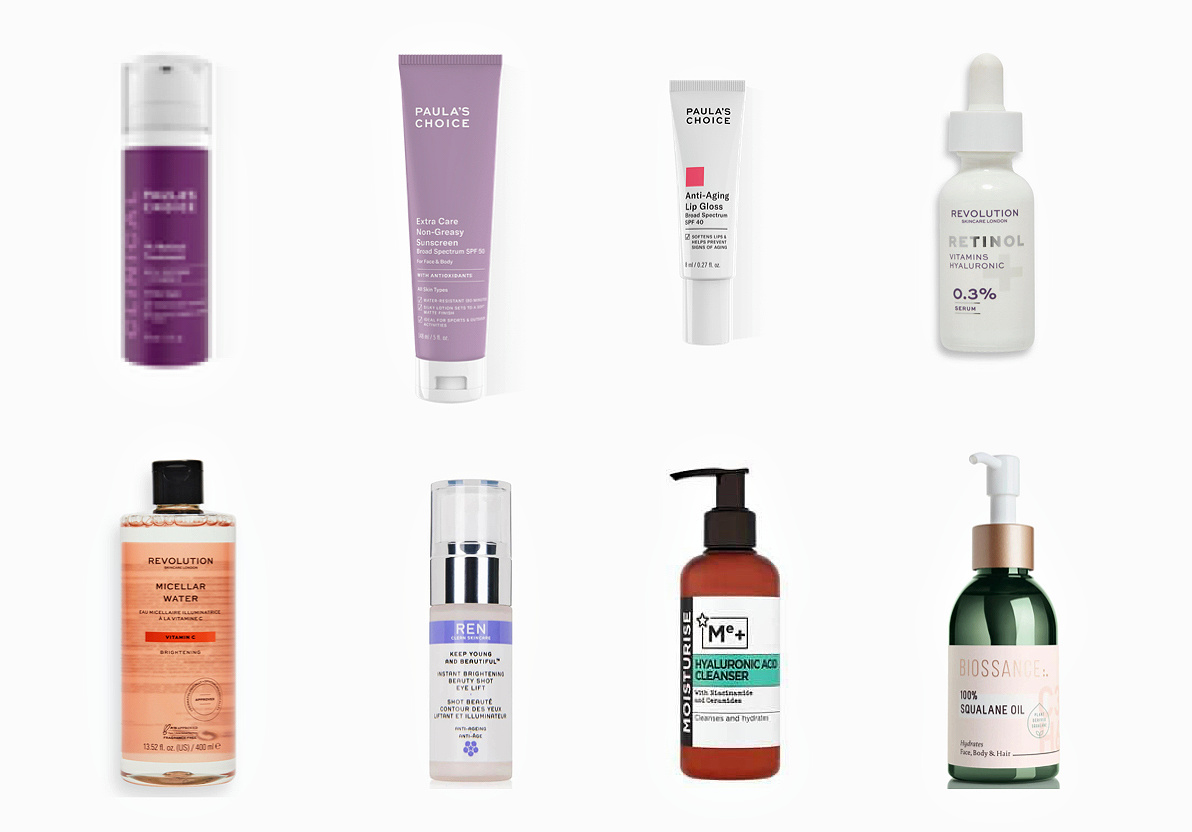 Latest Beauty products September 2022. I haven't written a beauty post for ages so I thought that I would update you on some new finds that I am currently using. Included are some medium and more budget-priced items. I know many of us are having to cut back at the moment as the cost of living soars. I feel that we still need to look after our skin but it need not cost a fortune. The suncare I have listed is a bit more expensive as I consider protecting our skin from the sun essential especially if you are heading for a late summer holiday and are likely to be spending more time outside.
Details of above:
Paula's Choice Clinical 0.3% retinol
I have used products containing retinol for many years now. I do think that it is one of the products that will really help our skin to look the best it can as we age. It helps to repair some of the damage that many of us accrued when we were younger. We did not realise back then that we should be protecting our skin from the sun's rays. I even know some women who used olive oil and even coca-cola to get a deeper tan!
If you are new to retinol products it is best to start with a low % (about 0.1%) and then build up to a stronger % as it can cause some redness and flaky skin at the beginning. Remember to use a moisturiser afterwards and definitely a high-SPF sunscreen.
Paula's Choice sunscreen SPF50
I am fairly new to the brand Paula's choice but have heard very good reports and have just placed an order so will be trying out their products shortly. I never go below SPF50 all year round as I have had problems with a basal cell carcinoma on my nose which eventually needed surgery.
Paula's Choice Anti-ageing lip gloss SPF40
I think that we so often neglect our lips in the Summer. We tend to take more care of them in the winter when it is very cold. However they can get just as dry and flaky in the Summer. I like to keep an SPF lip gloss in my bag and apply it repeatedly throughout the day.
This is a very budget-friendly range that I have recently discovered. I have not yet tried their products but they had a fantastic write-up by India Knight of The Sunday Times and I trust her judgement.
Revolution skincare vitamin C brightening Micellar water
The product looks great and I will be buying it when I run out of my current micellar water.
Ren Instant firming beauty shot
Another product that was recommended by India Knight. She was correct, it really is a fantastic product. You put it on your face in the morning after cleansing and before your moisturiser. I find that it really does brighten and smooth. I don't use it every day just when I have a special event or if I am feeling particularly jaded and need a pick me up
If you are new to retinol you could try the above. It has a low % and is very budget-friendly.
This is the current cleanser I am using and I find that it cleanses well and is nice and moisturising if you have dry skin.
Not sure how to describe this product as you can use it just about anywhere. I am currently using it at night after cleansing. I also rub it into my hands and nails. Apparently, you can use it on your hair if it is very dry. However I have not tried this yet.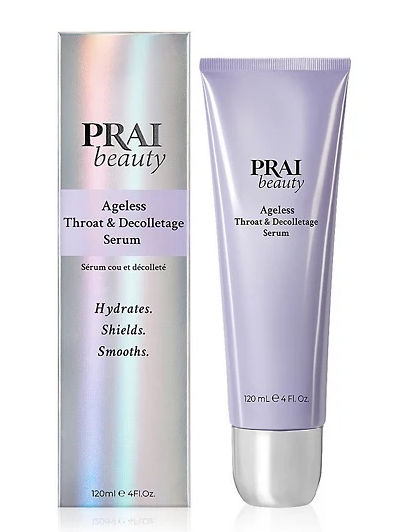 I have just added a new product to my list. A began to notice that my neck needed some attention so I started using Ageless Throat & Decolletage serum available from MarksandSpencer. It has a great roll-on applicator which makes it really easy to apply and it feels lovely and cooling.
I hope you enjoyed this post "Latest Beauty products". If you have any beauty products that work for you do share them in the comments box below.
I have been taking a few days off to travel through France and settle down in our apartment in Grimaud. I will be back shortly with news and views of St.Tropez market and what I have been wearing lately.