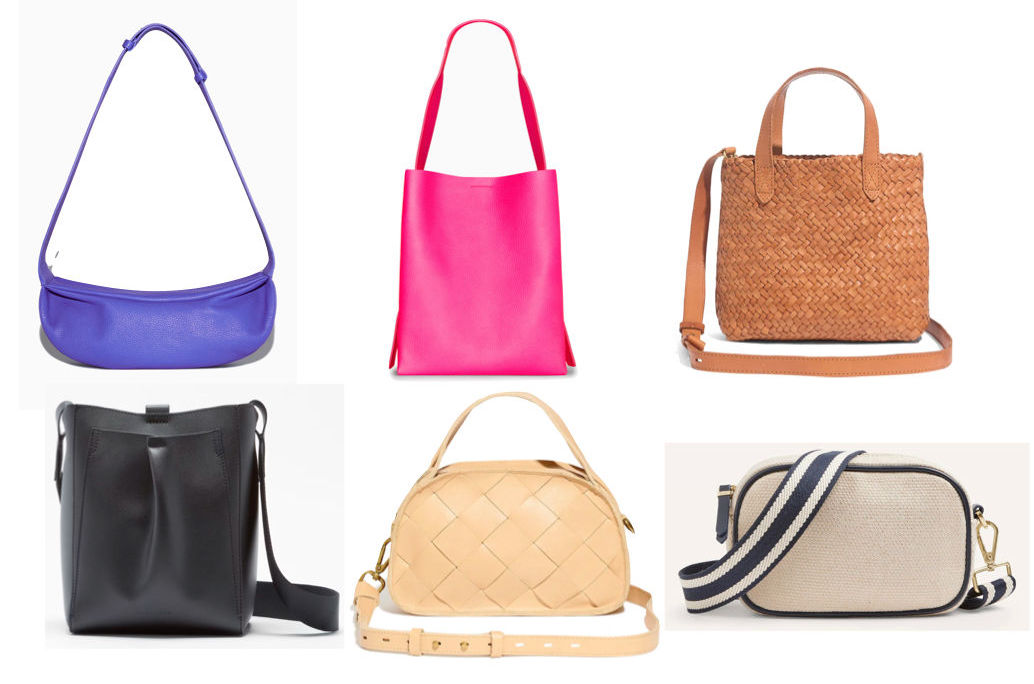 Today I thought that I would write about some of the new Autumn accessories – bags and shoes are a good way to update an outfit. There are many new styles currently arriving in the shops. If you are in a bit of a quandary organising or refreshing your Autumn wardrobe it might be a good idea to consider adding a new bag or a new pair of shoes to jazz things up a bit. A colourful bag is a good way to add some colour to an outfit. Alternatively, if you prefer to play safe you can't go wrong with a neutral colour such as black, navy, brown or beige.
Details of above:
Bright blue crossbody bag Cos (sold out similar in pink || Pink leather tote bag Cos || Cross body woven bag Nordstrom
Black Italian leather studio bag Everlane || Zip top cross body bag Nordstrom || Canvas cross body bag Boden.
Bags and shoes to update an outfit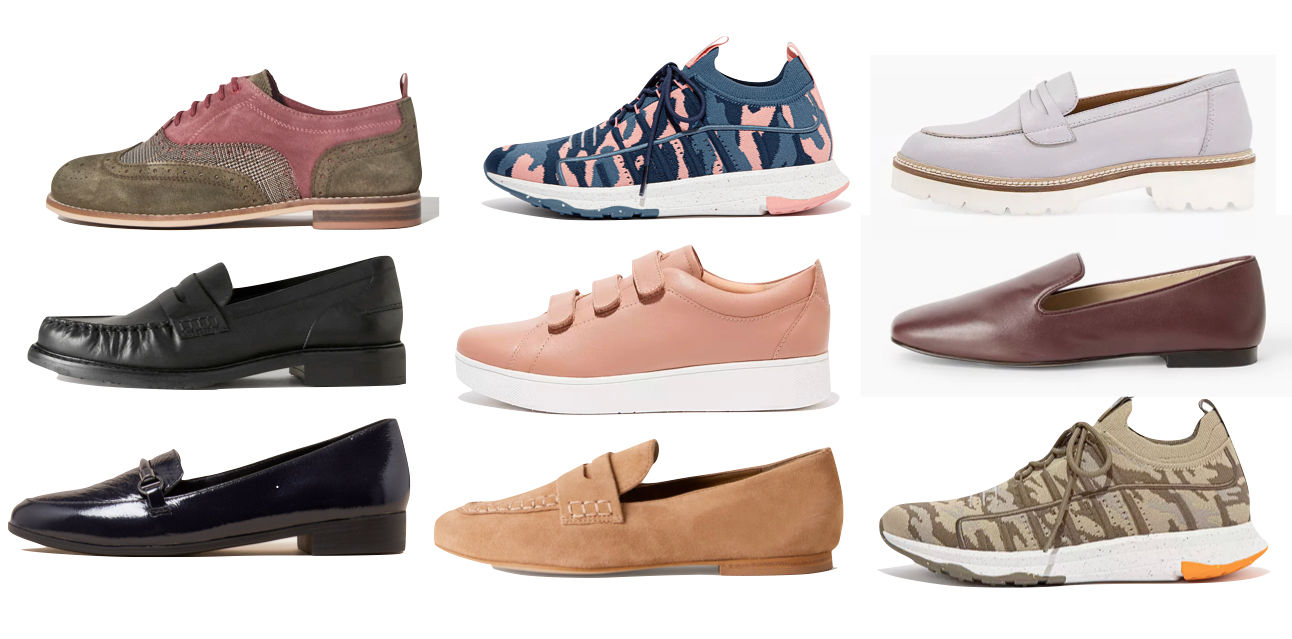 What's not to like about a new pair of shoes? I know that a couple of my trainers are past their best and need to be replaced. I have featured a couple of the new FitFlop styles. Their shoes really are comfortable and they have some really funky colours and patterns in their new collection. I have not worn a pair of loafers for ages but maybe I should consider them again. I like the look of the slipper loafer, simple yet elegant. They would work with a dress or a pair of trousers.
Details of above:
Suede lace-up brogues MarksandSpencer || Superlight sports trainer FitFlop || Leather loafers lilac JohnLewis&Partners
Classic Moccasin loafers Boden || The Rally trainer FitFlop || Leather slipper loafer JohnLewis&Partners
Leather loafer MarksandSpencer || Suede Penny loafer Boden || Superlight sports trainer in Khaki FitFlop.
For some more Autumn fashion inspiration check out my previous blogs here and here.