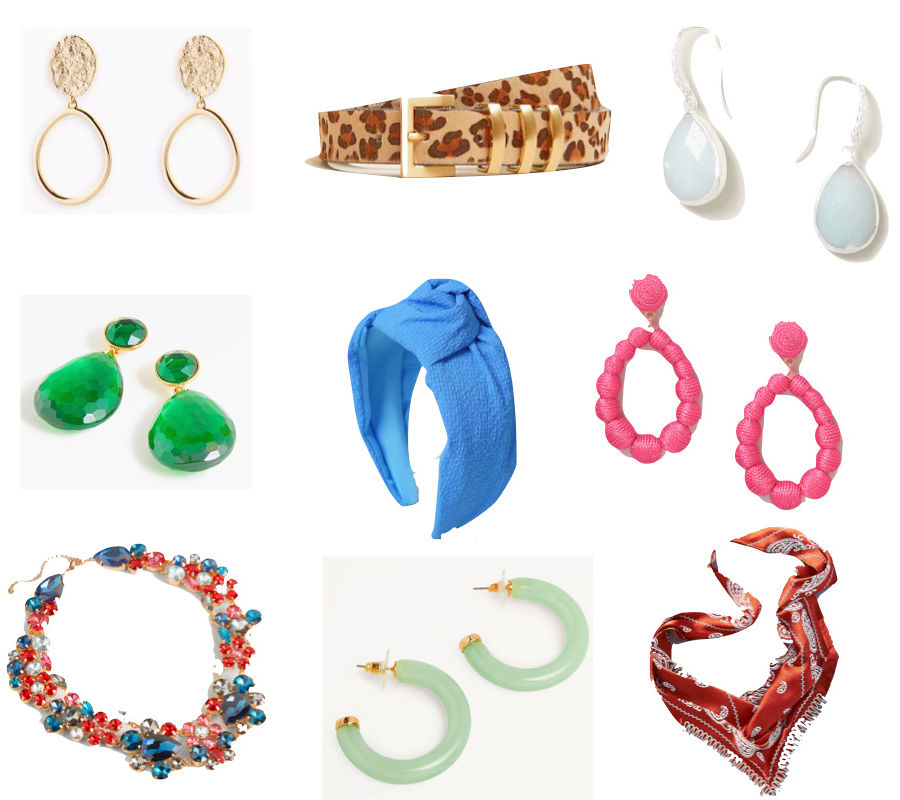 During my recent visits to St.Tropez market, I noticed that quite a few stalls were selling fun and reasonably priced jewellery and accessories. So I decided to look online and see if I could find some simple accessories to jazz up your outfits.
Details of above:
Textured oval drop earrings JohnLewis&Partners || Animal print belt MarksandSpencer || Drop earrings MarksandSpencer.
Green drop earrings J.Crew || Blue headband MarksandSpencer || Pink fabric drop earrings MarksandSpencer.
Jewelled cluster necklace Boden || Green hoop earrings Boden || Crystal scarf necklace Anthropologie.
I think that with the rising cost of living we are all becoming very conscious of how we spend our money. I know I am. So going forward I intend to get the most out of my existing wardrobe and come up with creative ideas of how to re-invent what I already own. I have a few items that I know will need replacing this autumn/winter such as my puffer coat which is beginning to look very tired.
Having said that I think that we will all need some cheering up so adding a few fun accessories should help.
Simple accessories to jazz up your outfits: