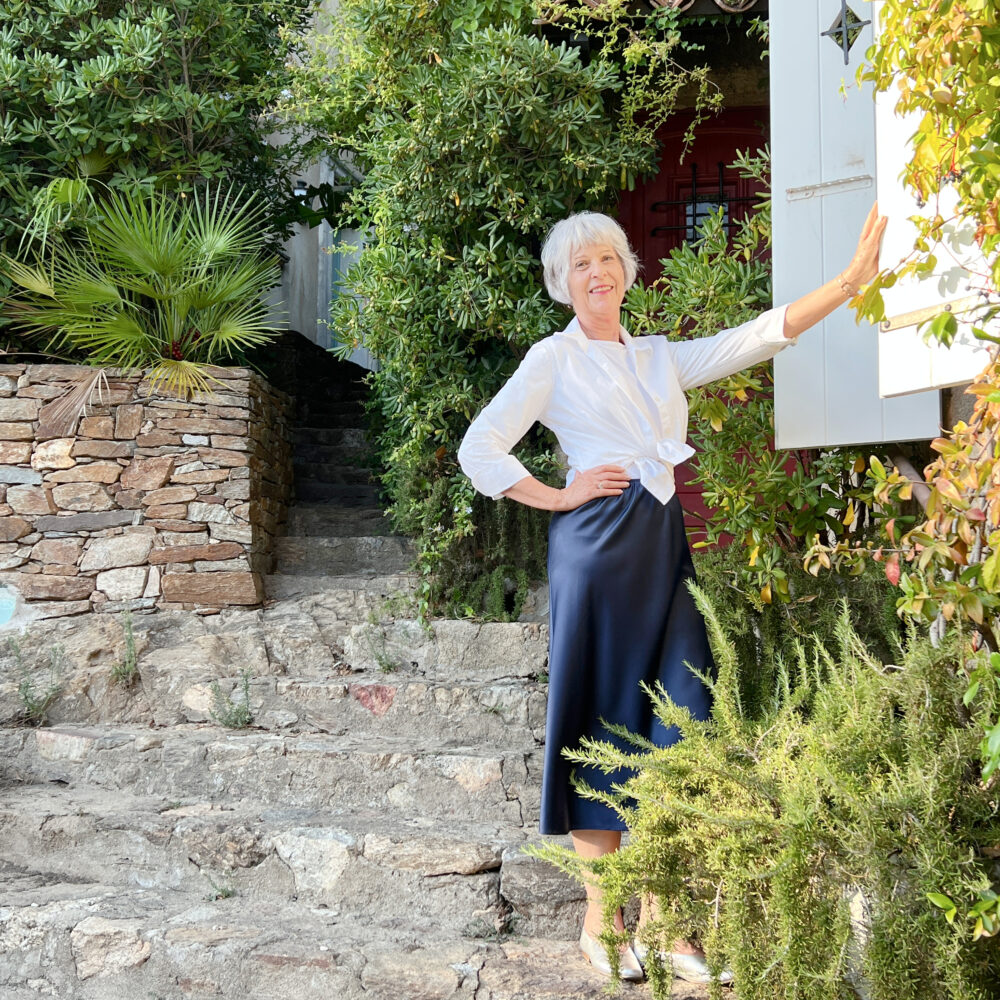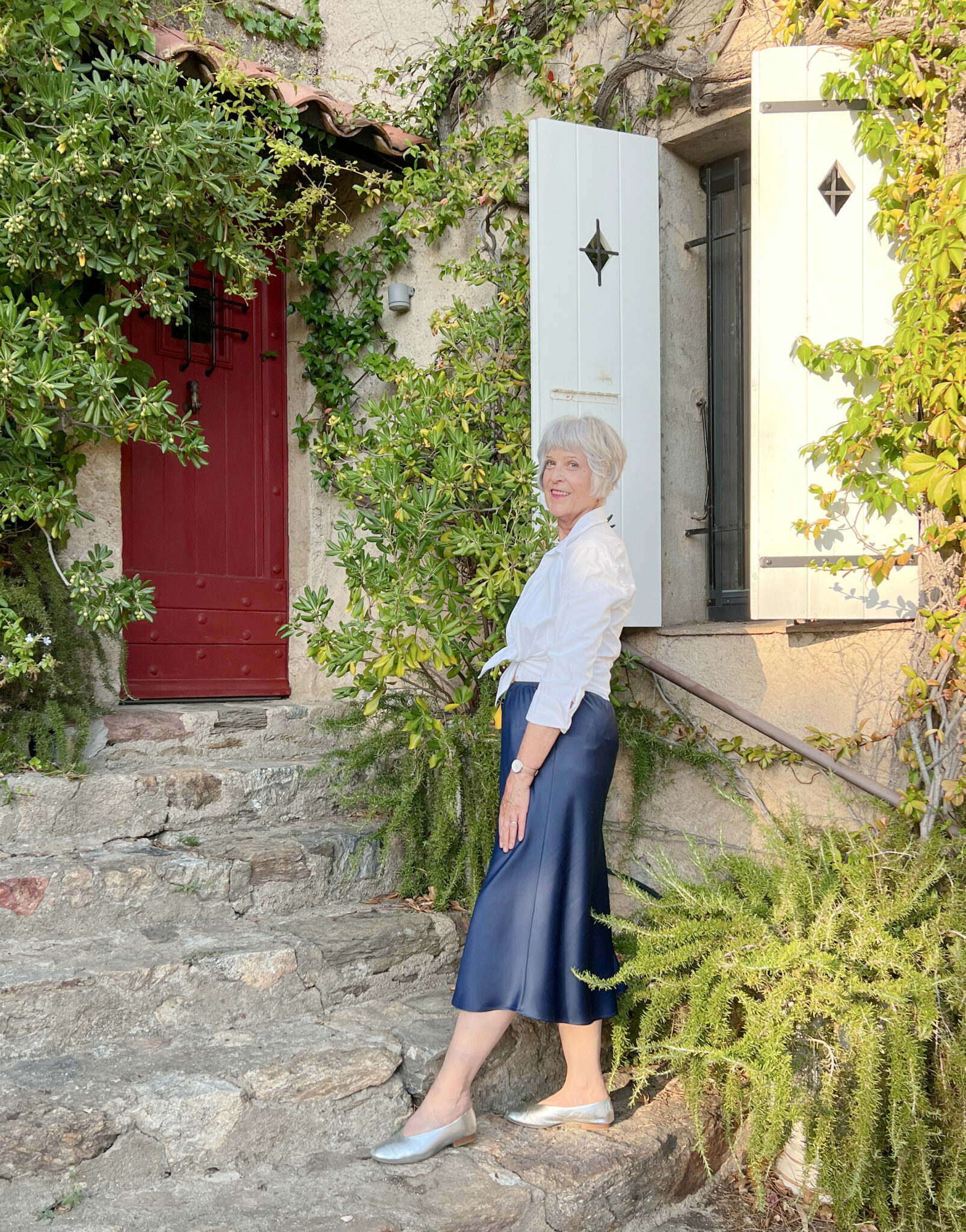 I thought that I would write a post today about how to adapt a skirt from casual to formal. I have owned this navy bias cut midi skirt for quite a few years. It was originally from HopeFashionuk. They do still have a similar one available in Fuschia pink. I brought it with me to France so that I could try it out with some of the items that I keep in my wardrobe here.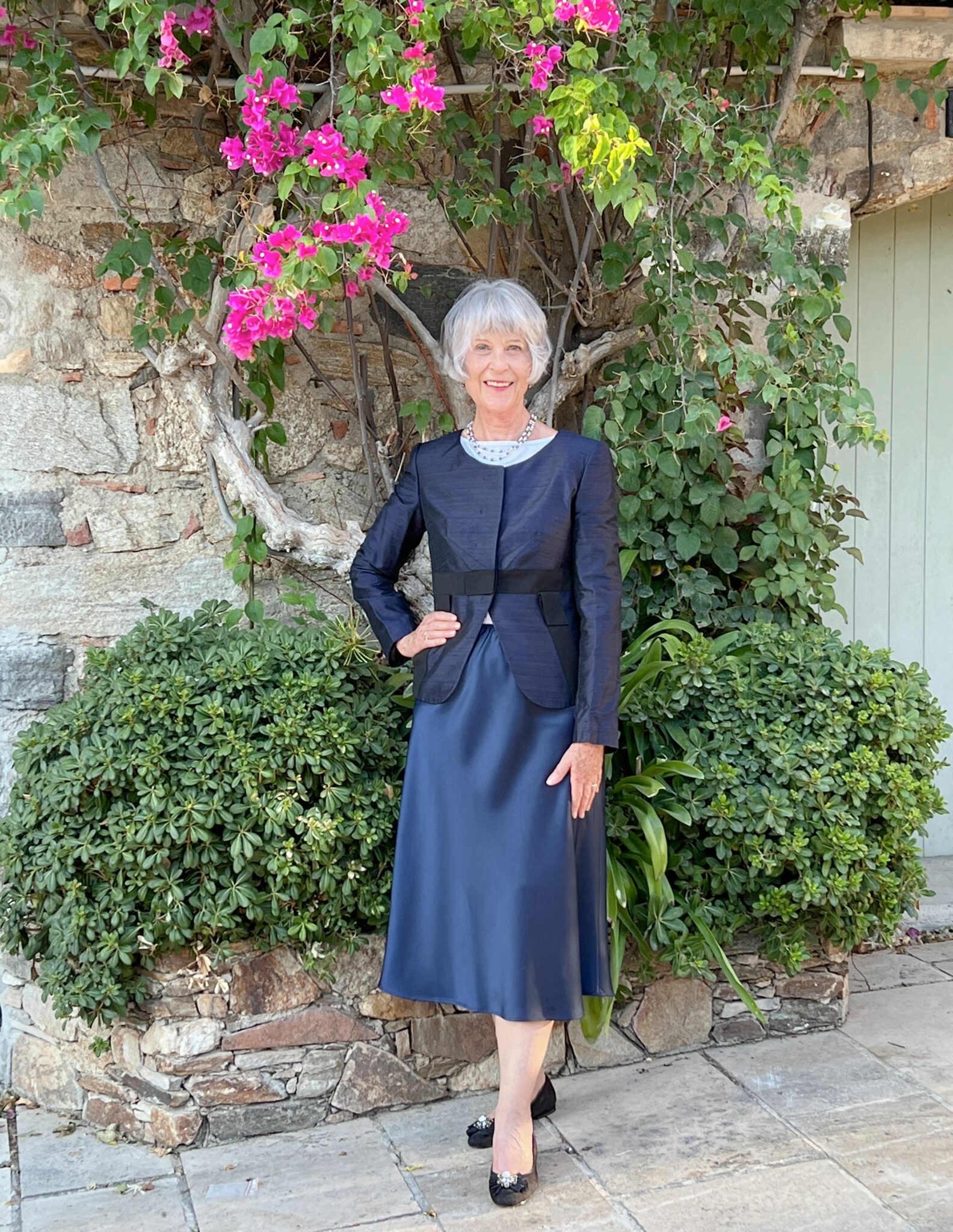 How to adapt a skirt from casual to formal:
Here I have adapted my skirt from casual to formal. dressed it up with my navy Armani Collezioni jacket. I have had this jacket since the mid-nineties so I suppose that it is now classified as vintage. If you are interested in similar jackets I did find a few on Etsy.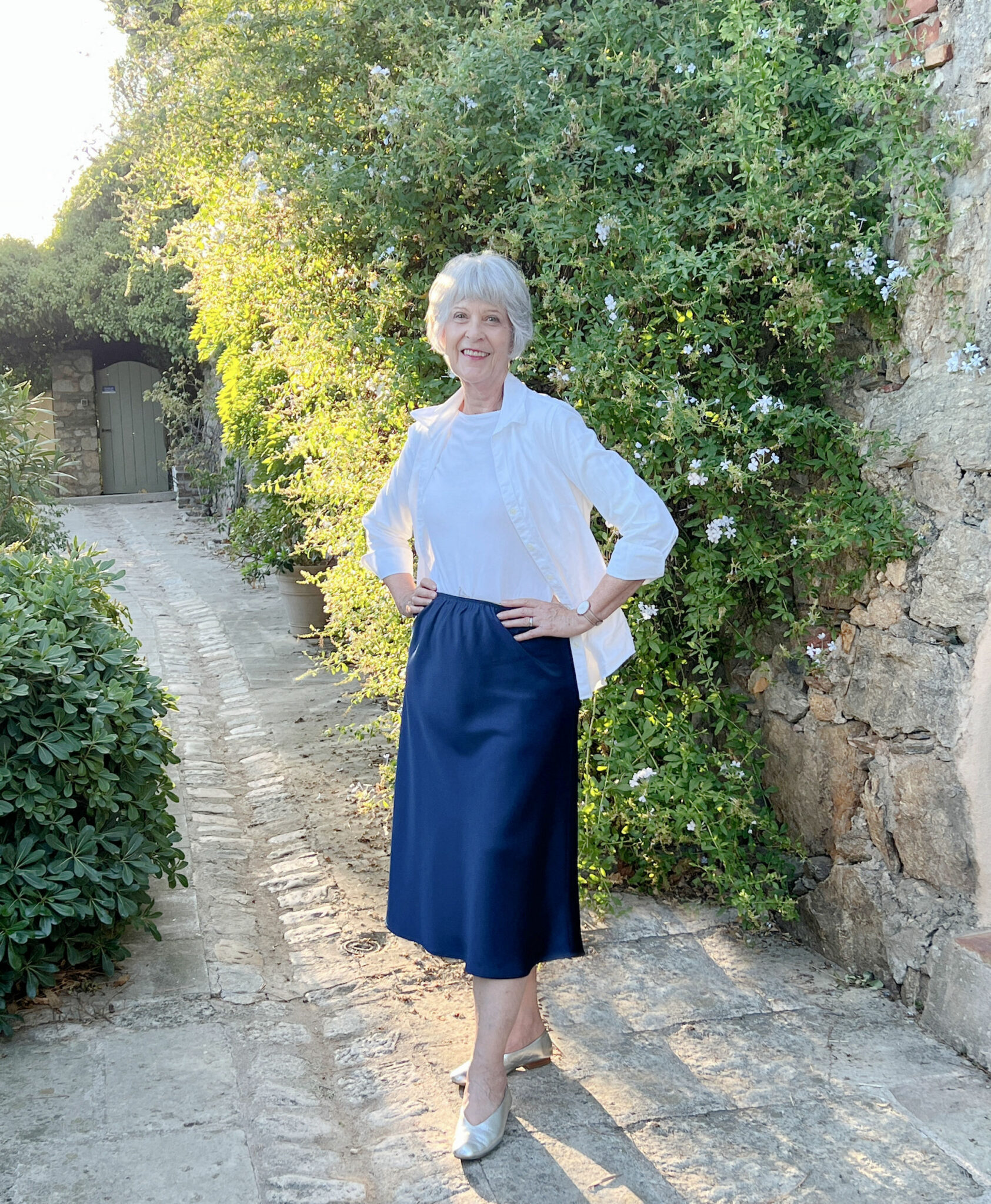 For a very casual look I have teamed my skirt with a classic white shirt worn over a simple white tee. I have left the shirt open and rolled the cuffs up to reinforce the casual vibe. I have added a pair of silver ballet flats. They are the only shoes I keep here in France as I mostly live in trainers. You could equally wear a pair of simple trainers/sneakers.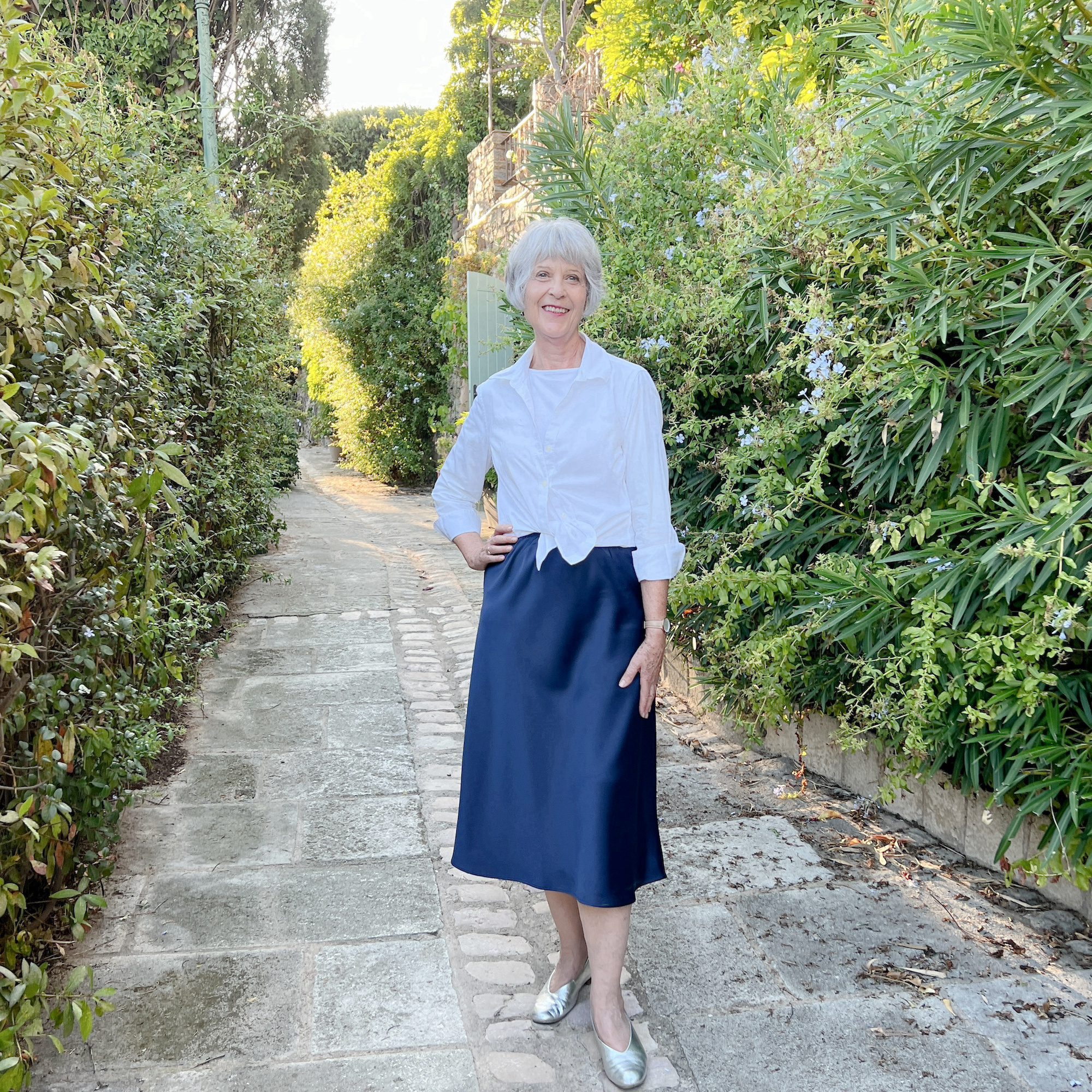 Above I have knotted the white shirt to give it a different twist.
You can see how I teamed this same skirt with my leather jacket here and with a cream top here.