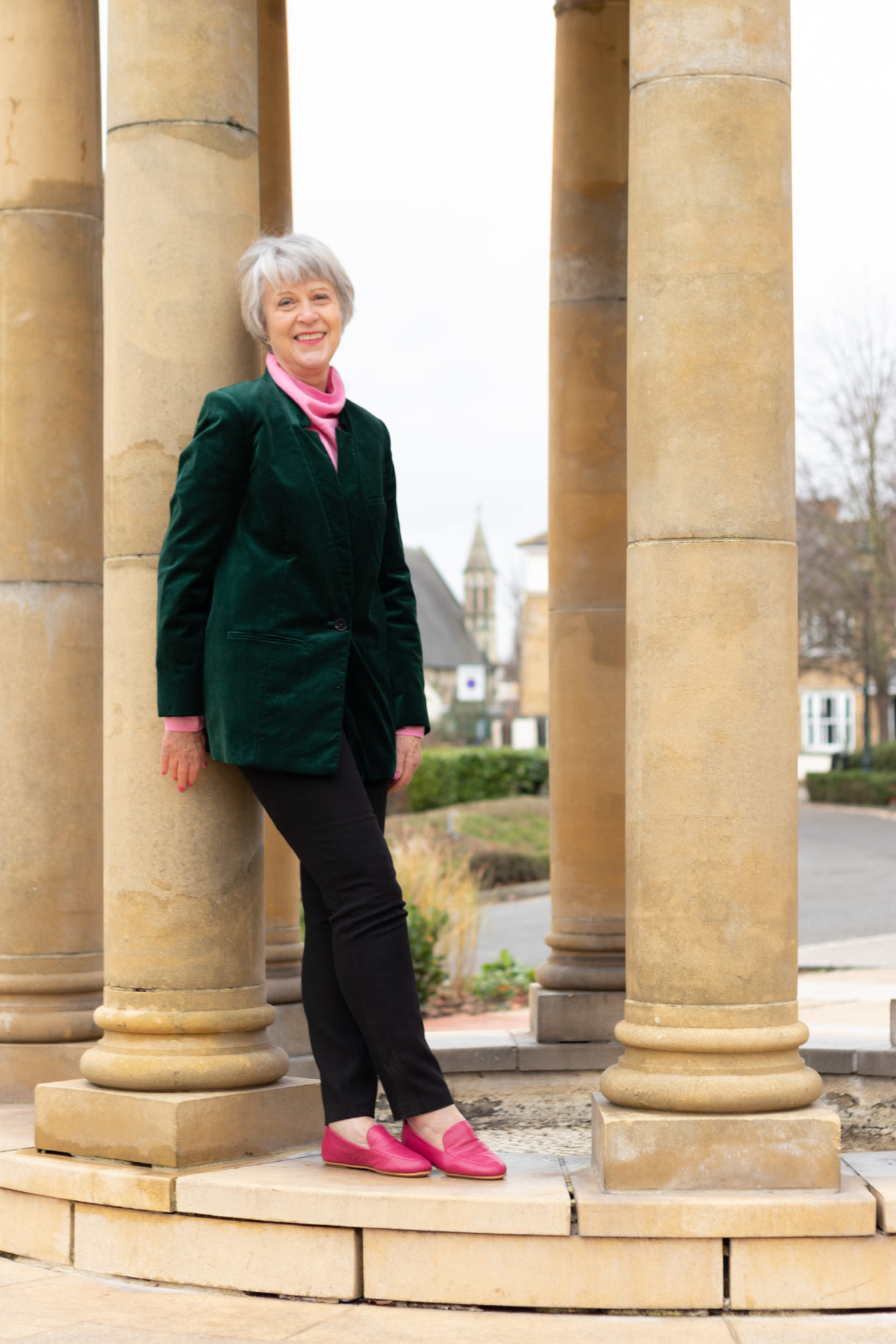 It seems strange writing this post as the photographs were taken just before Christmas with my wonderful photographer Laura Hines. They were shot just outside where I live in our gated community in London. It was cold but sunny and we had such a great fun morning. Now as I type this we are in complete lockdown again in London and the skies are grey and cloudy. It is difficult to keep cheerful and positive. Still wearing my favourite colour pink does help. today I thought that I would talk about how to mix pink and green successfully. If you are not a fan of either pink or green you can easily use this formula to combine your favourite light neutral with one of your classic colours. For example a soft orange or light teal with a tan or brown jacket.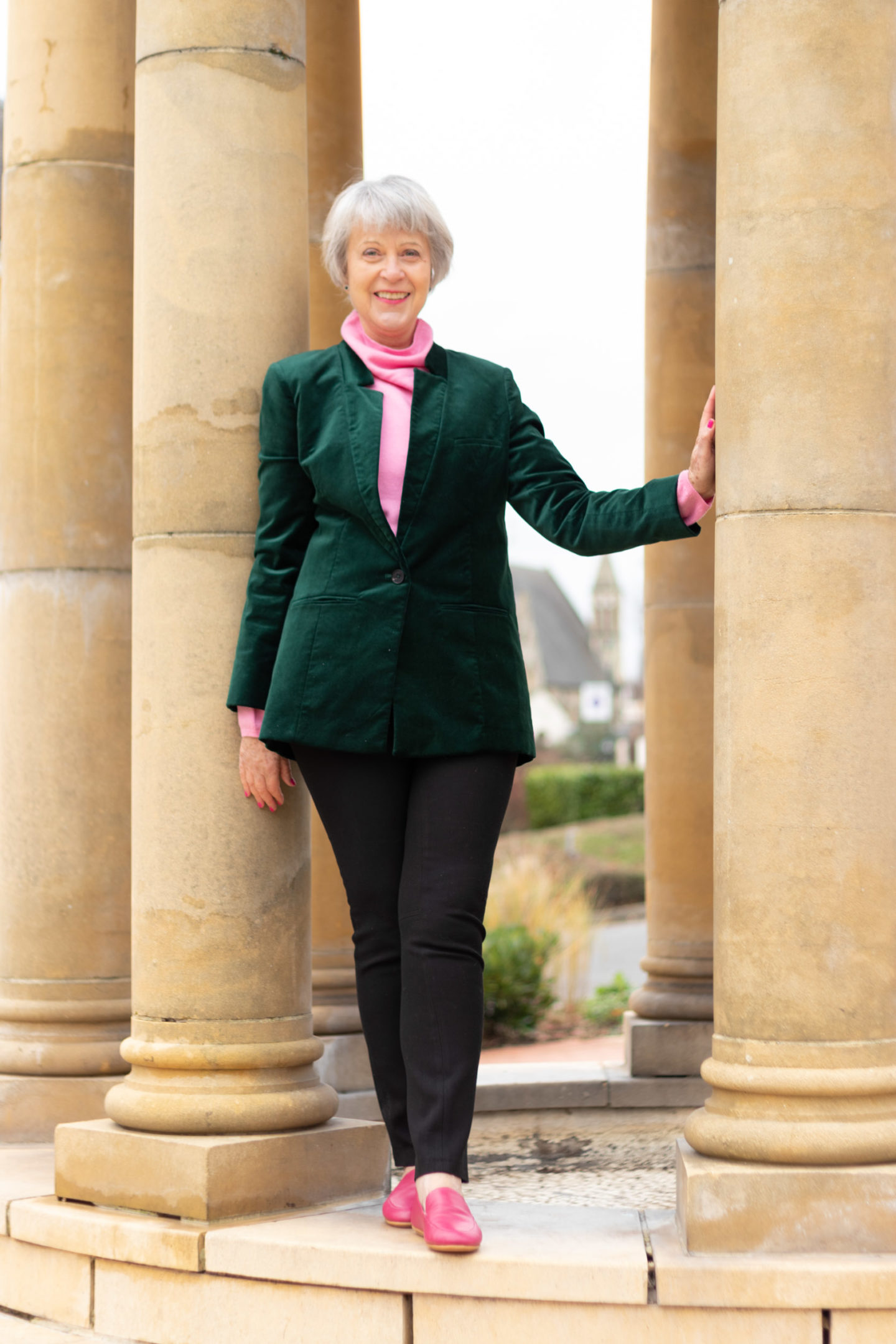 How to mix pink and green successfully
The pink polo neck was a last-minute purchase just before the holidays. I could not resist the colour. The sweater is by NRBY at JohnLewis&Partners. Only small sizes left but it is still available in cobalt blue. My green velvet jacket is a couple of years old see how I wore it here and here. It was originally from Hush. Similar available at Boden reduced from $198 to $118 (UK link only size 10 left) I bought my pink shoes in the Fitflop sale. Some sizes still available reduced from £80 to £39. I think that I will get a lot of wear out of them in the Spring and Summer.
These stunning photographs were taken by Laura Hines. Follow her on Instagram
Ideas for combining colours:
I have also been checking out some of the sales. Most of the sites I checked are very low in stock. If you are looking to update some of your classics I would recommend MeandEm. They are normally quite pricey so if you are want to restock on longlasting, hard-wearing items especially their jackets I have put a selection below.
Boden also have a few bargains left:
John Lewis – Some items low on sizes