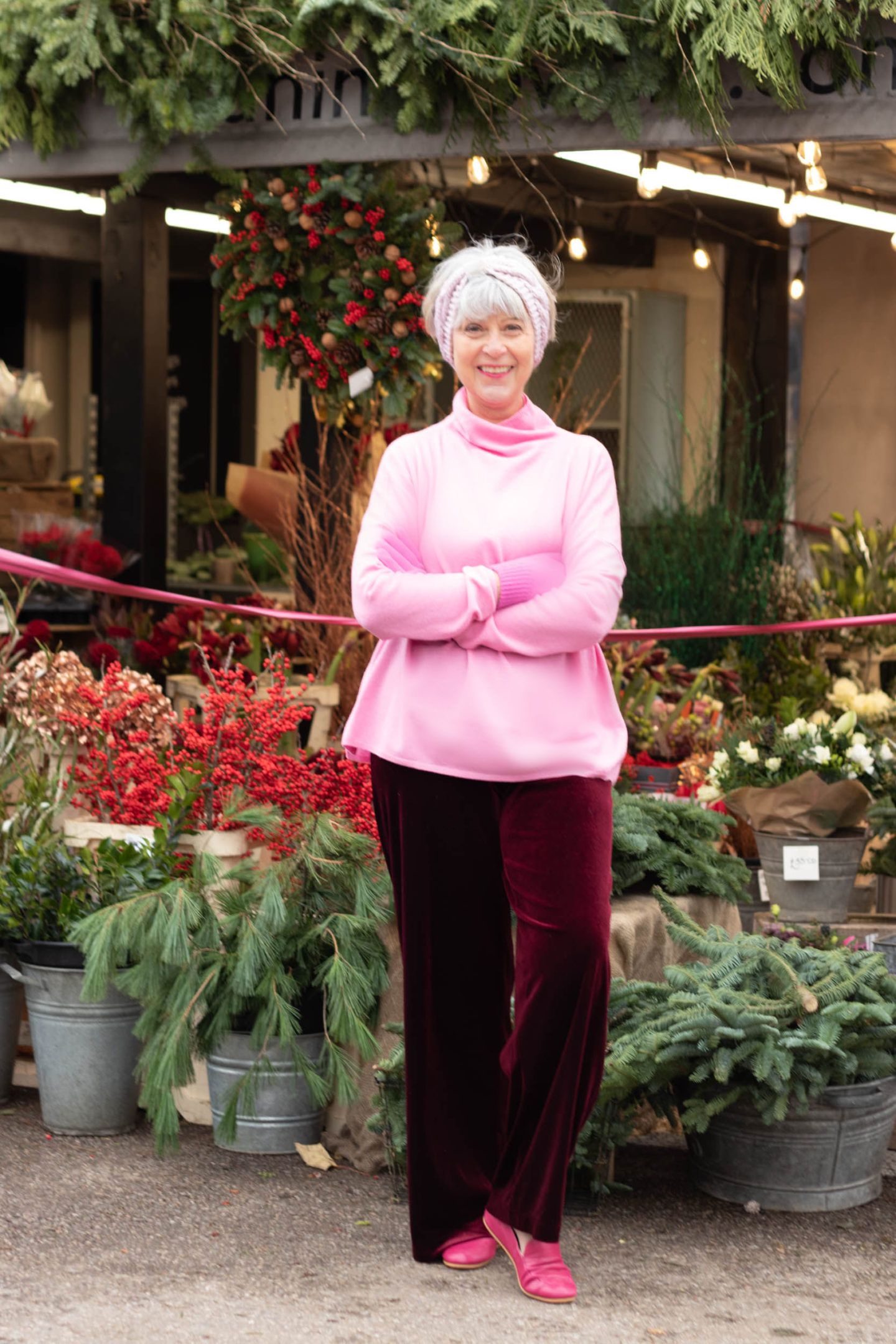 These photos were taken last December during freer and happier times yet I feel that the bright colour I am wearing can help to lift our spirits during this challenging period. I am aware that I am biased towards the colour pink which is predicted to be one of the most popular colours for Spring 2021. If you have warm colouring do not worry there are plenty more bright colours in the warm spectrum. Let us explore how we can wear the new seasons colours.
I have added a colour chart below so that you can begin to dream up some interesting combinations from items you already have in your wardrobe. For example you could combine light or medium turquoise hues with brown or camel. How about orange with a warm navy. I have been known to combine purple and red. With some inspiration and creativity you can begin to be adventurous and create your own individual look.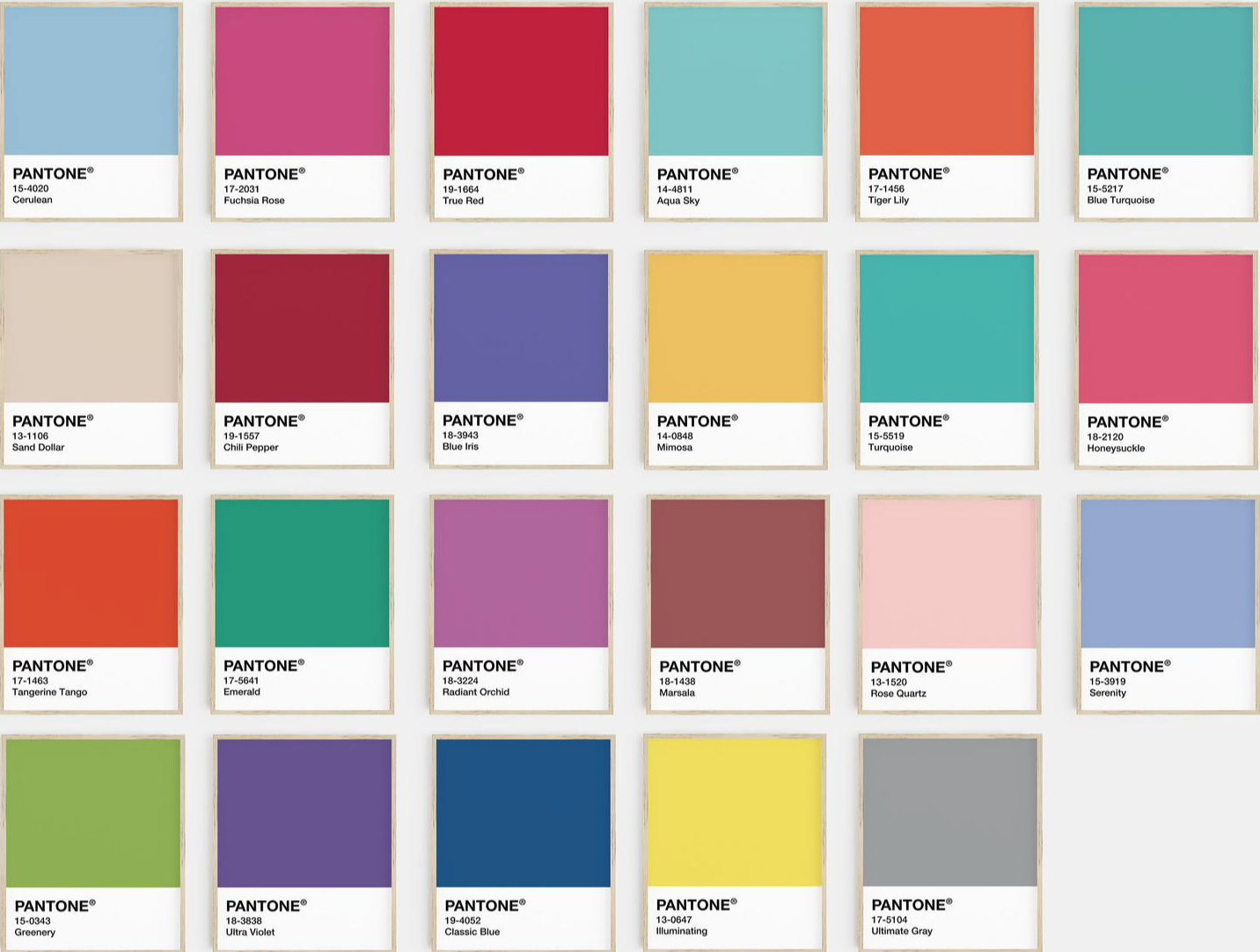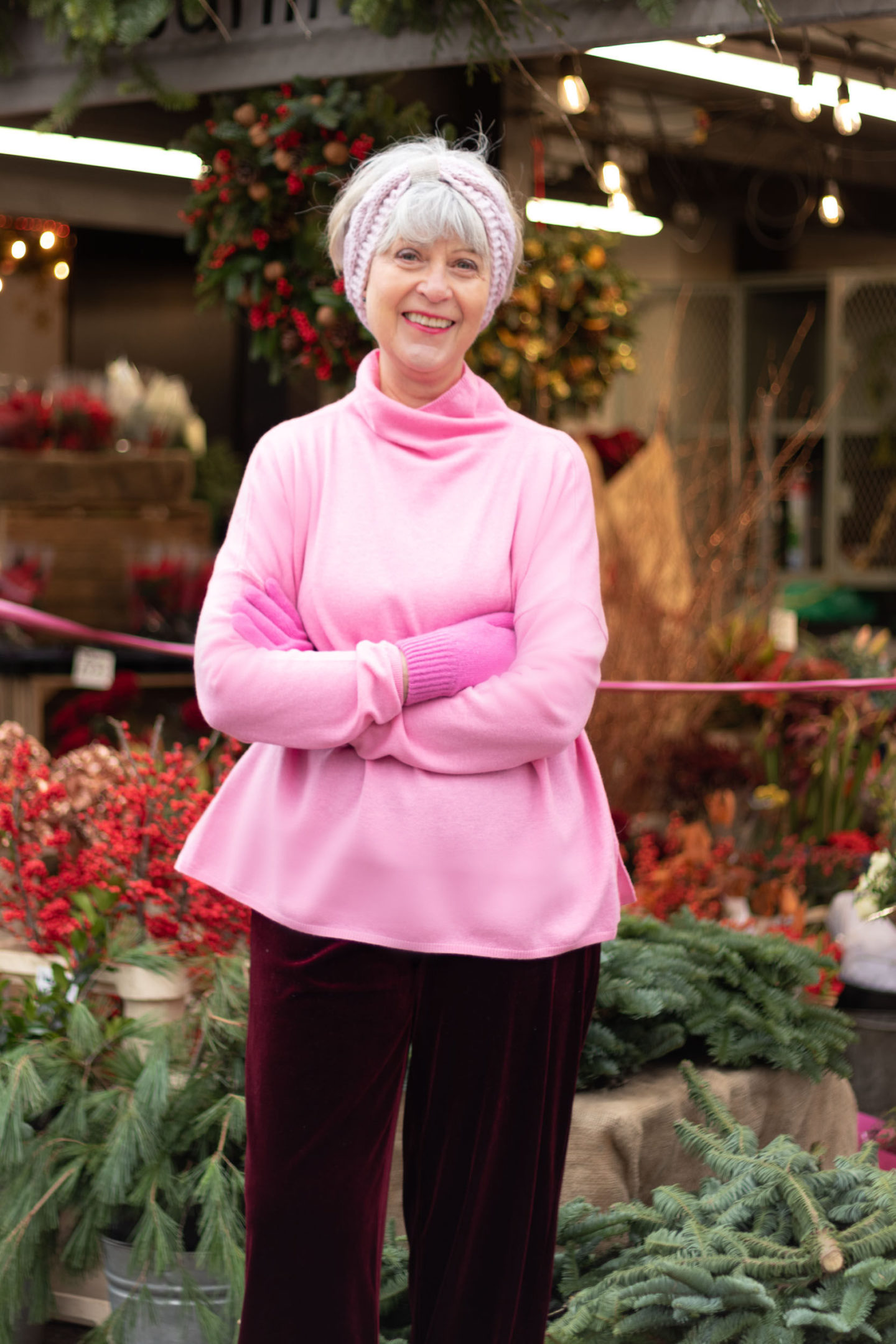 It was cold the day we took this photographs so I have added a pair of cosy wool gloves and a bandana to keep my ears warm. My pink sweater is by NRBY at JohnLewis&Partners. Only small sizes left but it is still available in cobalt blue. Pink headband St.Tropez market similar.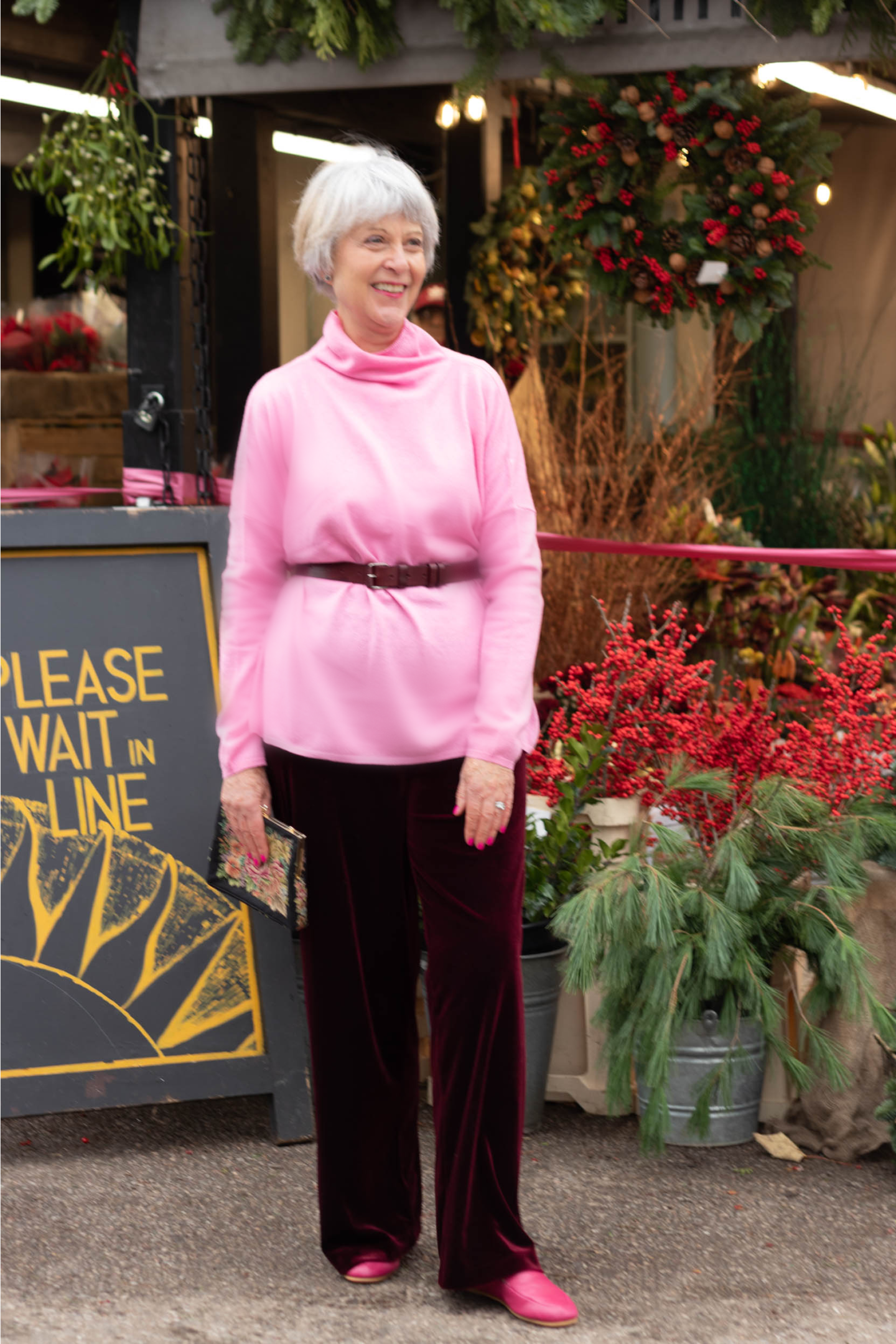 To ring the changes I often add a belt to give more definition to an outfit. Here I am wearing a thin burgundy one that I have had for many years. My bag is vintage and originally belonged to my grandmother. My pink shoes are from Fitflop now on sale. My burgundy velvet trousers were from HopeFashionuk last year. They currently have a sale with up to 50% off.
Photographs taken by Laura Hines. Follow her on Instagram
Don't forget to sign up here to the Inspirational interview series which will include my free ebook on style. It starts on 15th January (read more about it in my previous post). My interview will be available on about 22nd or 23rd January. I will let you know nearer the time the exact date.