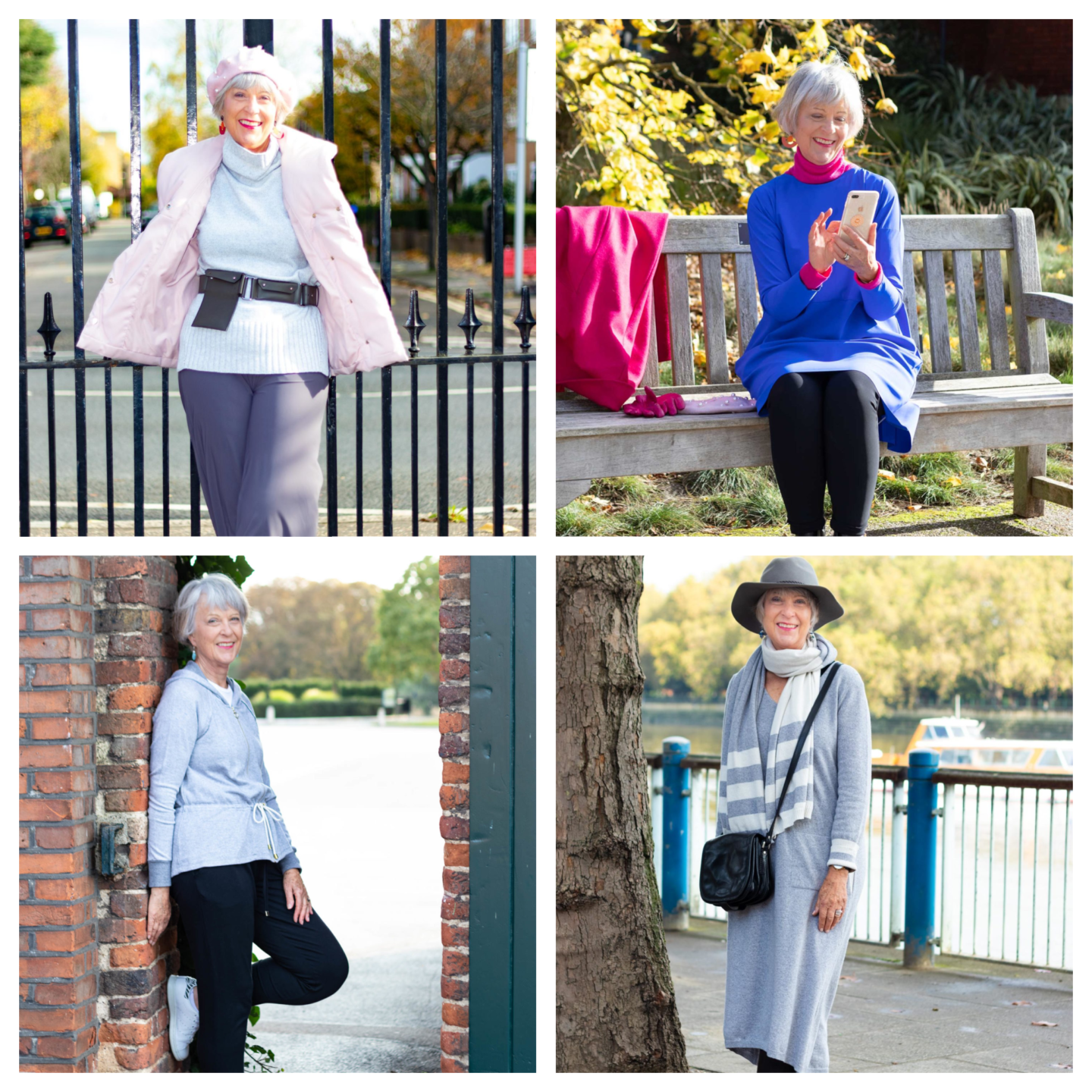 I am sure we are all feeling the same about our clothes. The dilemma of what to wear now. It seems hard to keep going at the moment. To wake up each morning and get inspired by the clothes you have probably been wearing in rotation for the last six months.
So let's see if we can shake it up a bit. I will share with you some of the outfits I have put together over the last few months. In my opinion there is nothing wrong with leggings and joggers. In fact I am about to purchase another pair of joggers from Me&Em. They are flat fronted and look flattering so let's see if they are. It just depends how you co-ordinate your joggers/leggings. In the image top right I am wearing a pair under my bright blue dress and bottom left with a classic hoodie.
My blue dress top right is still available from Hopefashionuk. Bottom right I am wearing a cosy cashmere blend knitted dress also from Hopefashionuk. In the sale reduced from £175.00 to £87.50. I predict that knitted dresses will continue to be popular well into the Spring.
The dilemma of what to wear now:
Wear a flattering coloured scarf or necklace
Do the tuck in thing with your sweater
Layer a dress over a pair of trousers as in image top right
Add a bold belt to an old sweater to give it a new lease of life
Re-gig your joggers with a casual hoodie. I have worn both of these pieces on repeat since last September.
If you have any ideas of how to keep your wardrobe fresh do share them in the comments section.
Photographs taken by Laura Hines. Follow her on Instagram