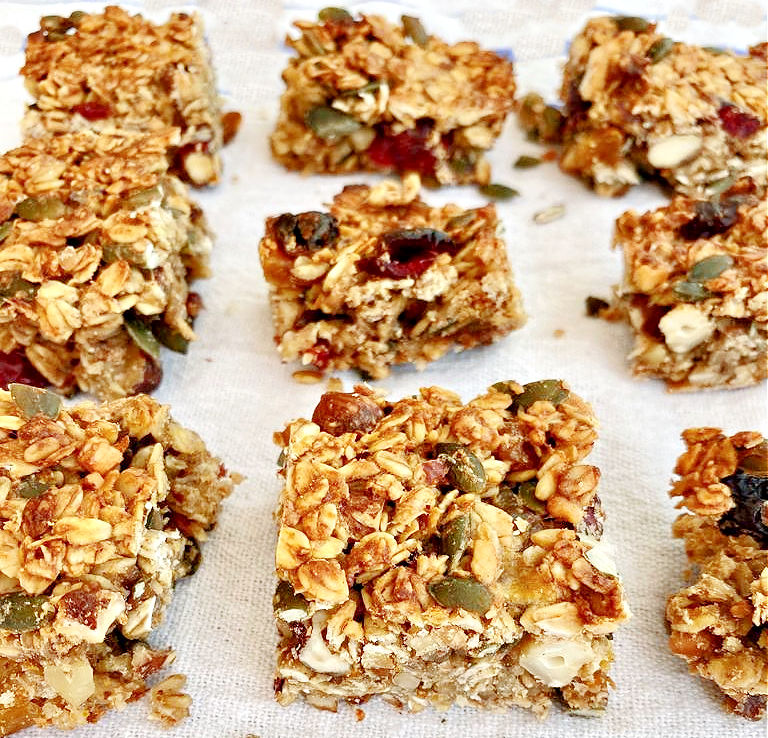 This month Emma Marshall has shared with us her recipe for how to make delicious granola bars. They provide the ultimate on-the-go snack. Like Emma I also like to make my own as many that you buy tend to be highly processed and full of added sugars, oils, and additives. Making your own granola bars is easy, inexpensive, and healthy.
When made with the right ingredients they are a useful protein-packed snack option. Just one of these bars makes a filling snack, or you can use them as a fast breakfast if you are stuck for time in the morning. These chewy oat snacks are full of nuts and seeds that contain beneficial oils and minerals, and the oats contain fibre that helps support detoxification and a healthy gut microbiome.
In this recipe, Emma has used bananas. A great way to use up leftover ripe bananas and the perfect choice as a sweetener.
BANANA AND NUT GRANOLA BARS
100g raw nuts – I use a mixed bag, but any will do.
180g rolled oats
75g pumpkin seeds
Large handful dried cranberries/raisins/goji berries
Pinch sea salt
3 tbsp maple syrup
100g nut butter – almond or good quality peanut butter
1 large ripe banana (or 2 small)
Zest 2 oranges
Break up the nuts – either pulse in a blender or put in a bag and bash with a rolling pin.
Blend the maple syrup, bananas, and nut butter together in a food processor
Add to rolled oats, nuts, pumpkin seeds & dried cranberries.
Line 9" square tin and add mixture pressing down
Put in the oven at 160C for 40 minutes
Leave until totally cooled before cutting or they will break up
I put mine in the fridge for a while to set.
Happy snacking. They are also great to take on a picnic.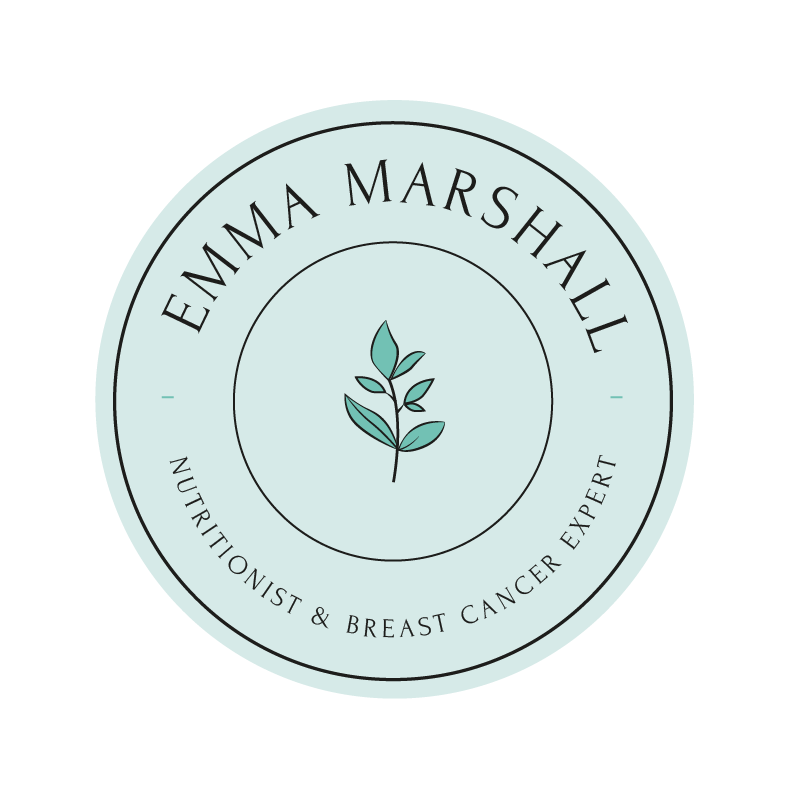 You can contact Emma at Emma Marshall Nutrition. She works globally via Skype. She offers a free 15-minute consultation (the UK by phone, globally via Skype) details here. You can also follow her on Instagram where she shares some of her delicious recipes.
You might also like other sweet recipes created by Emma Marshall Orange and cocoa balls