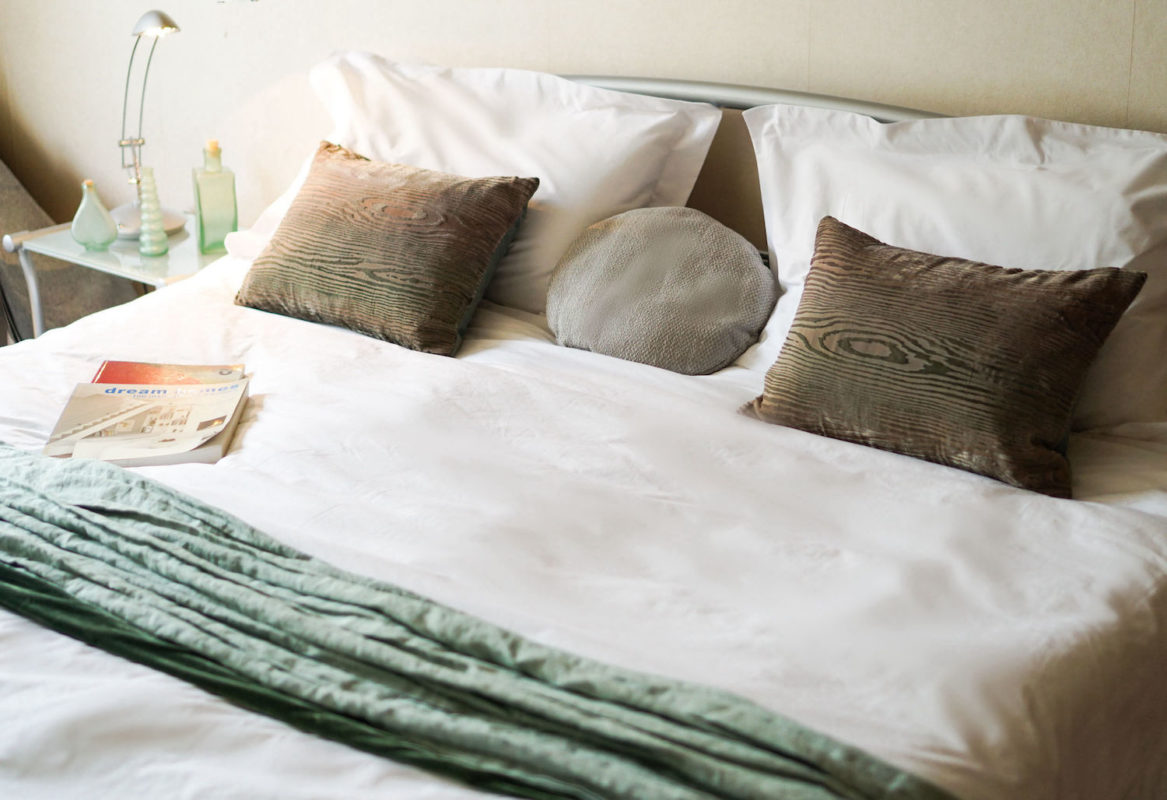 As August is a quiet month fashion-wise I thought that I would write about a different topic today. A good nights sleep with cool bedding. When I agreed to write a review on bed linen from The fine bedding company we were in the middle of a short heatwave here in London. Many of us were experiencing disturbed nights. I am generally quite a restless sleeper and hot humid nights can make matters worse. Recently I also suffered from restless leg syndrome a couple of times. I don't know if any of you have ever had this problem? High doses of magnesium seemed to help.
The fine bedding Company sent me one of their Smart temperature duvet covers plus two sets of their smart temperature pillowcases to test. The soft 200 thread count cotton bed linen is created with the unique Smart Temp™ technology from Swiss textile innovators HeiQ. This delivers temperature control for optimal comfort. Those words may sound a bit technical so if you are interested in their story and sustainability credentials etc click here for more details. Below is a short synopsis.
The company was started in 1912 as a small family company originally supplying large cruise liners and ships. They subsequently focused on developing luxurious, solution-based bedding products. They are a fourth-generation British business with over 100 years of innovation behind them. Their mission is to create better products for a better night's sleep.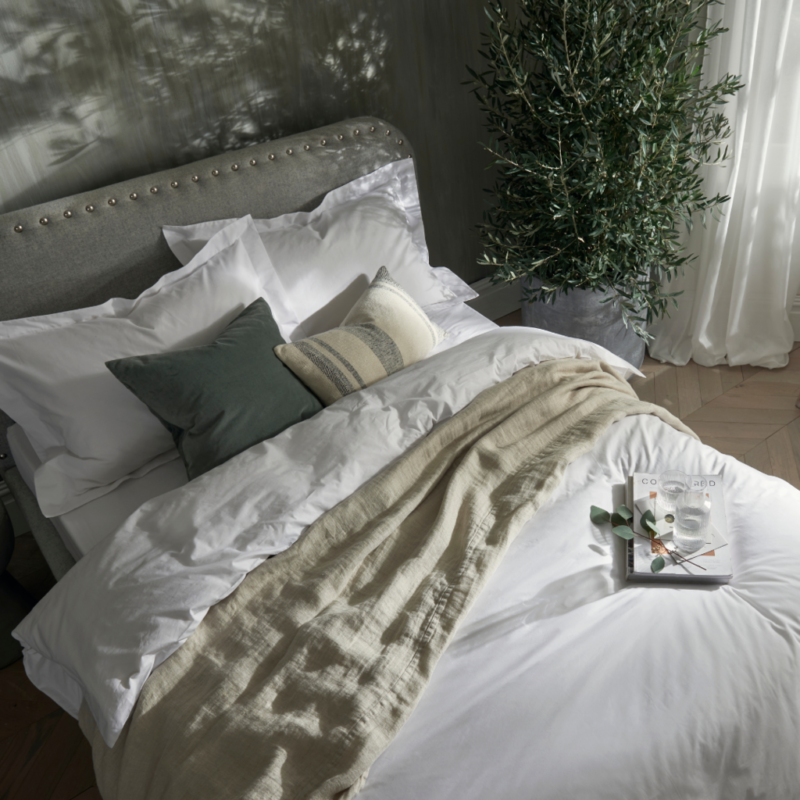 The first thing that I noticed was that my cotton duvet cover was incredibly soft and comfortable. I do like to buy good linens. This duvet cover did feel even cosier than my normal sheets. The pillowcases were also very comfortable to sleep on.
These linens will be ideal when we can eventually get to go to France. The temperatures at night can be as high as 30C. I am told that the sheets are excellent if you are going through the menopause. For me the menopause is a distant memory. I do however still remember those hot sweaty nights when I kept throwing off the bedclothes.
If you are currently living in a hot climate here is a link to an article recently published on the BBC website on "How to sleep well in the heat".
Disclaimer: This is not a sponsored post however I was gifted my duvet cover and pillowcases by The Fine Bedding Company for review. All words are my own.