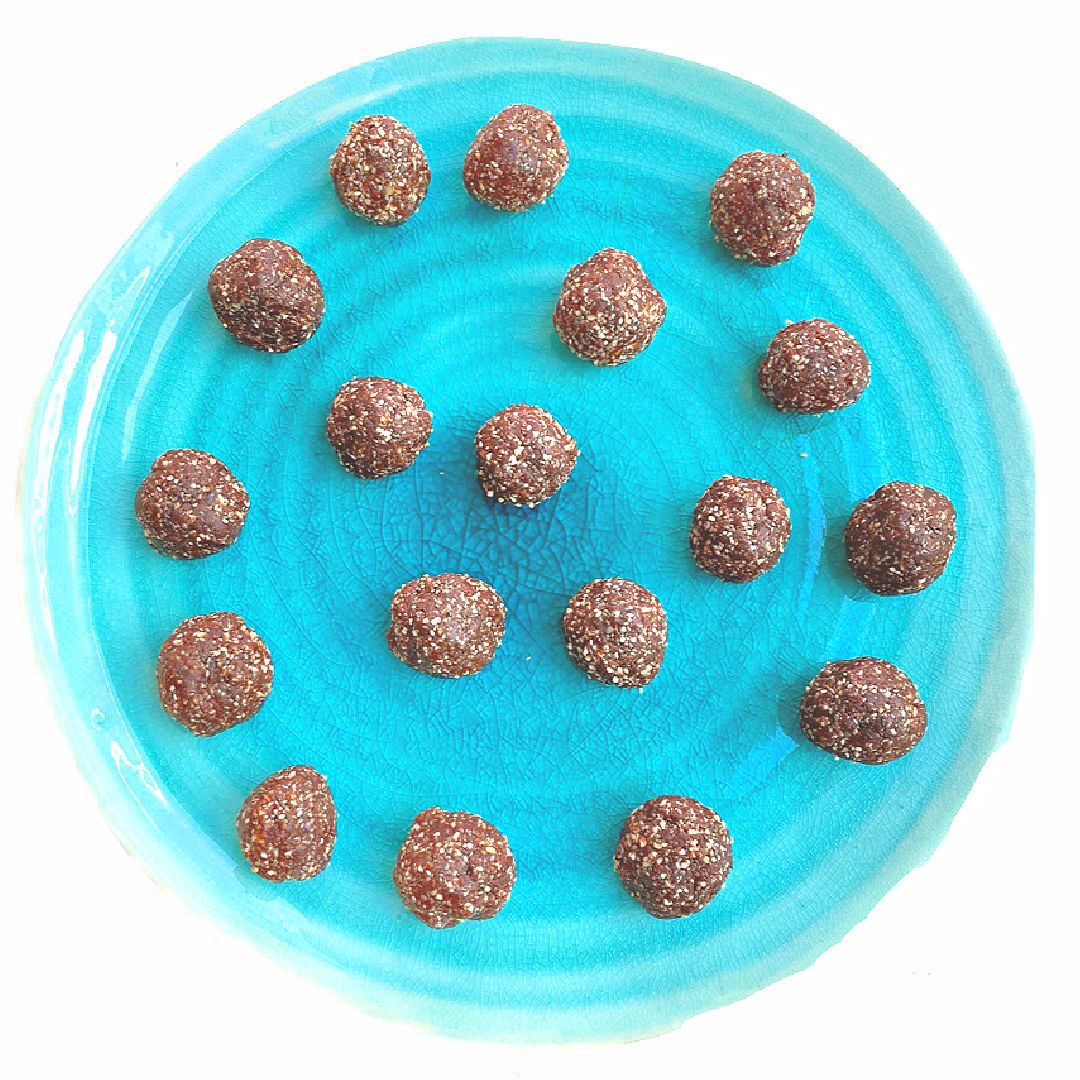 SWEET SNACKING
Many of us like to have a little sweet treat after a meal, mid-morning or at tea time. I know that I do, however it can be very hard to find the right snack. Many that we buy are packed with sugar, unhealthy oils and ingredients that you would not be choosing to eat! It is also great to find a good sweet treat that can give you a boost of energy without all the nasty ingredients. In this post, Emma Marshall shows us how to enjoy a sweet treat and still stay healthy.
Emma has come up with an easy idea that is made with good nutritious ingredients, takes very little time to make and really hits the spot!
These little energy balls are great because they are portable. They have few ingredients, many of which we already have in our store cupboards. They also taste absolutely delicious.
Once made they will last for at least a week in the fridge or you can freeze them.
If you don't feel like making them into balls you could just press the mixture out into a lined tin and cut them into squares.
They are vegan-friendly, gluten-free and have no refined sugar. Also, you don't need to bake them!
They contain raw cacao, which comes from the unrefined, un-sugared dried ground cocoa bean. Cacao is very high in magnesium, a mineral vital for many functions in the body and also helps our body to relax.
It also contains compounds which help elevate our mood and can enhance motivation and pleasure.
Cacoa can help support a natural energy boost.
It is best not to cook raw cacao which is how I have used it in this recipe.
These cocoa balls also contain the fantastic chia seeds, a rich source of nutrients for such a tiny seed. They are rich in protein, fibre, omega 3 fatty acids and various micronutrients
They take very little time to make so give them a go and enjoy!
How to enjoy a sweet treat and still stay healthy
ORANGE AND CACAO BALLS
4 tbsp raw cacao powder
200g almonds
180g Medjool dates pitted
2 tbsp almond butter
2 tbsp chia seeds
Zest 1 orange
Pinch sea salt
Blend in the food processor the almonds first then the dates and then the rest of the ingredients
Using hands mould into small balls, bit smaller than a golf ball
If you need to, add a splash of warm water to help the mixture blend together
Store in the fridge or freezer
You can put the mixture into a lined tin (18cm x 18cm) and press down firmly. Refrigerate then cut into squares
If possible they are best made the day before
Other sweat treat recipes created by Emma Marshall here and here.
If you have any tips on how to enjoy a sweet treat and still stay healthy do share them in the comments box.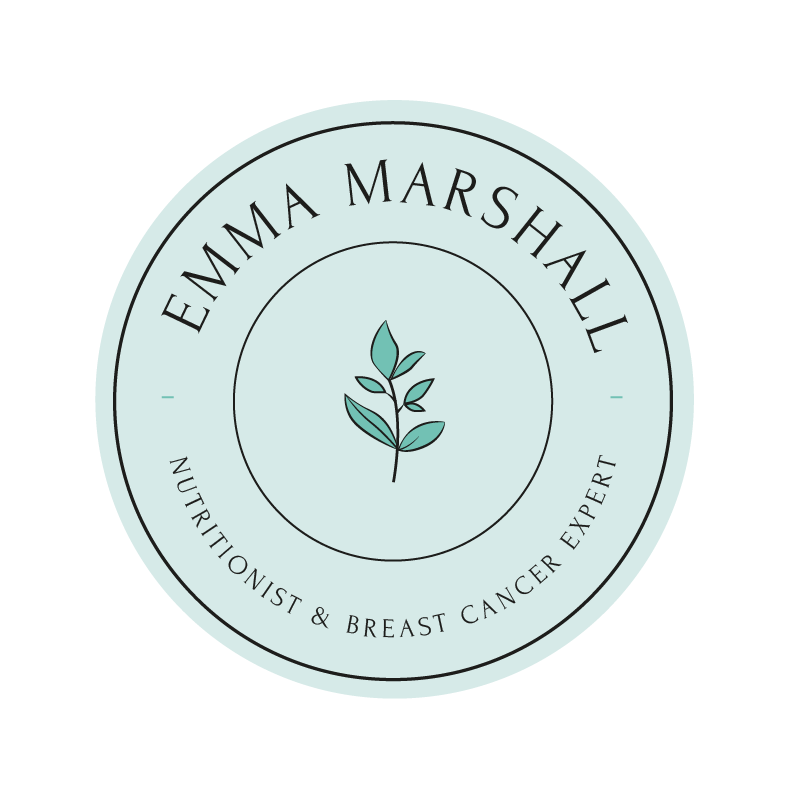 You can contact Emma at Emma Marshall Nutrition. She works globally via Skype. She offers a free 15-minute consultation (the UK by phone, globally via Skype) details here. You can also follow her on Instagram where she shares some of her delicious recipes.