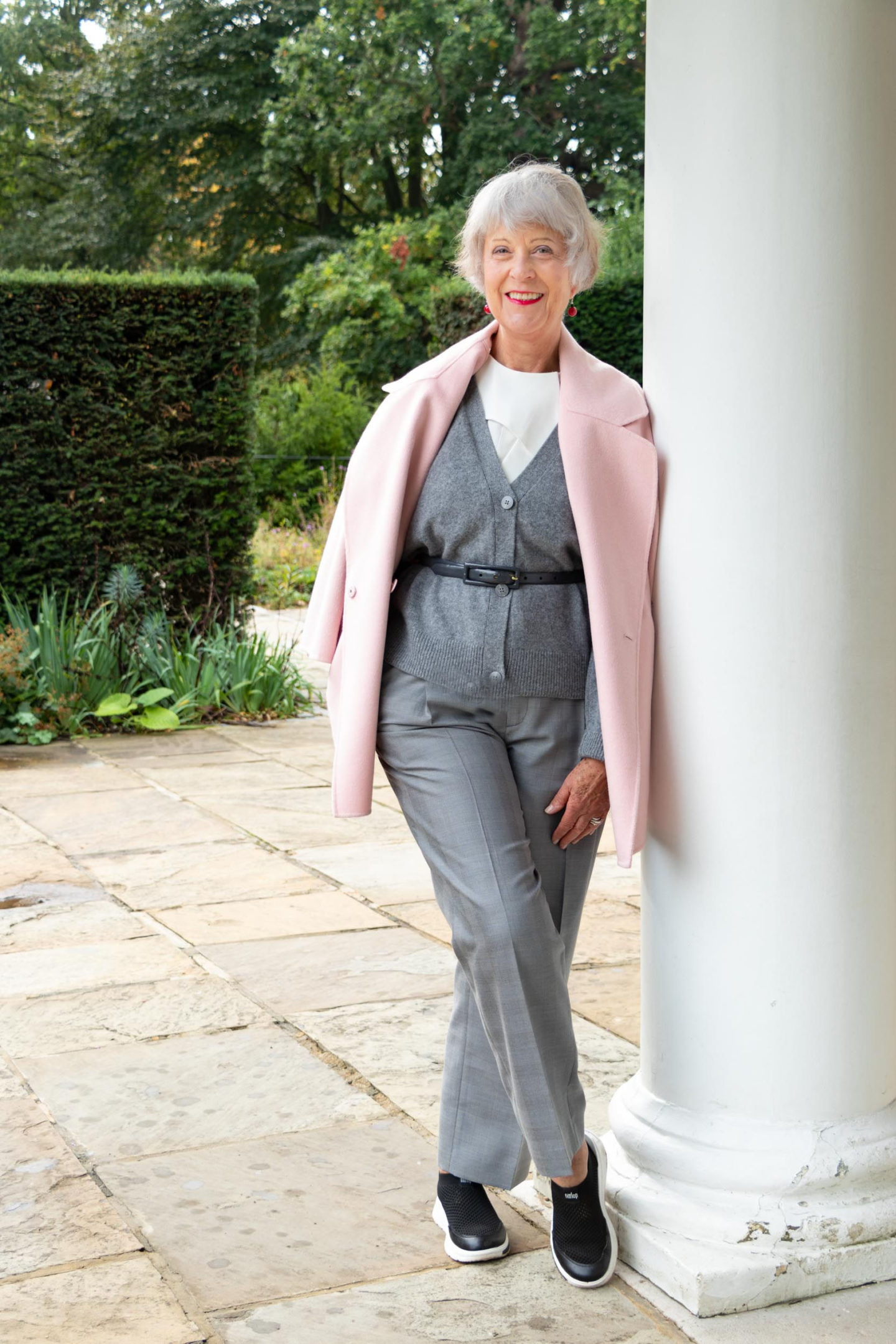 Just because the season is changing and we are all beginning to wrap up in our Winter woollies it does not necessarily mean that we need to automatically reach for our darker colours. If lighter pastel colours suit you let's look at how to combine them for Autumn.
Pastel colours have always suited me, probably due to my colouring. I have cool-toned skin and grey/blonde hair. One of my favourite combinations is pink and grey which I am wearing in the photo above. If you have warm-toned colour it does not mean that you can't wear pastels, the undertones will just be different. For example how about light beige with a touch of apricot or light khaki.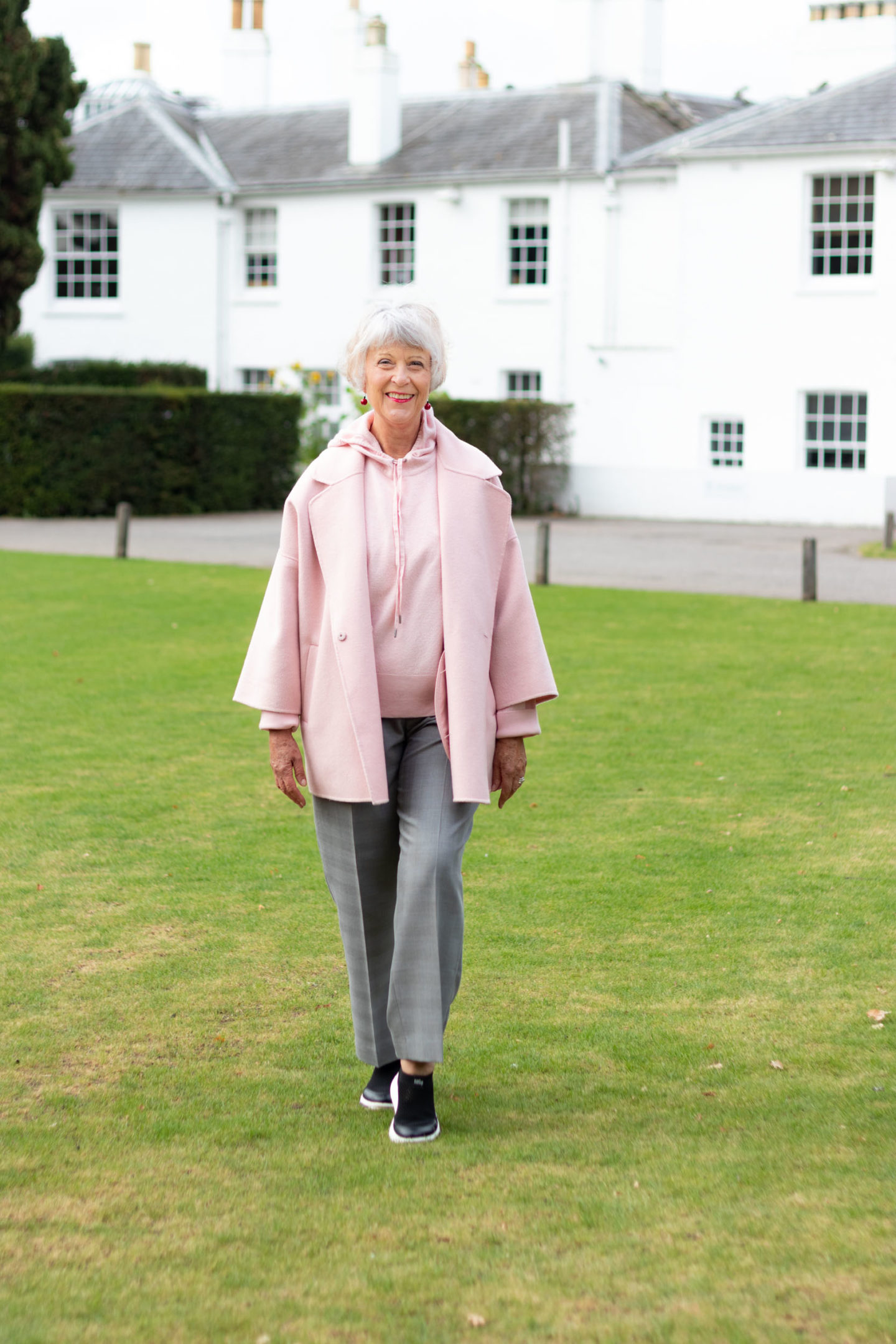 A reader recently contacted me and asked where all the short coats had gone. I thought that I would do some retail research and found that short coats are still available. I have chosen a few in both warm and cool colours which you can see in the images below.
The question also reminded me that I have a lovely short pink coat that I am wearing in the above photo. I bought it about three years ago in the Benetton shop in St Tropez. What has happened to Benetton, their stores seem to have disappeared? They used to offer some great knitwear. I found that they do still have an online presence.
Underneath my pink coat, I am wearing my new pink hoodie from Cos. Hoodies are everywhere this year. Hopefashion have a lovely Grey hoodie as part of their new collection,
Hoodies are so comfy and practical. I often wear mine under a formal jacket. It is currently very popular to combine casual with formal. This is a good way to get extra maximum mileage from your wardrobe. We may not be socialising or going to an office at the moment but it would be a shame to leave our smarter items unworn.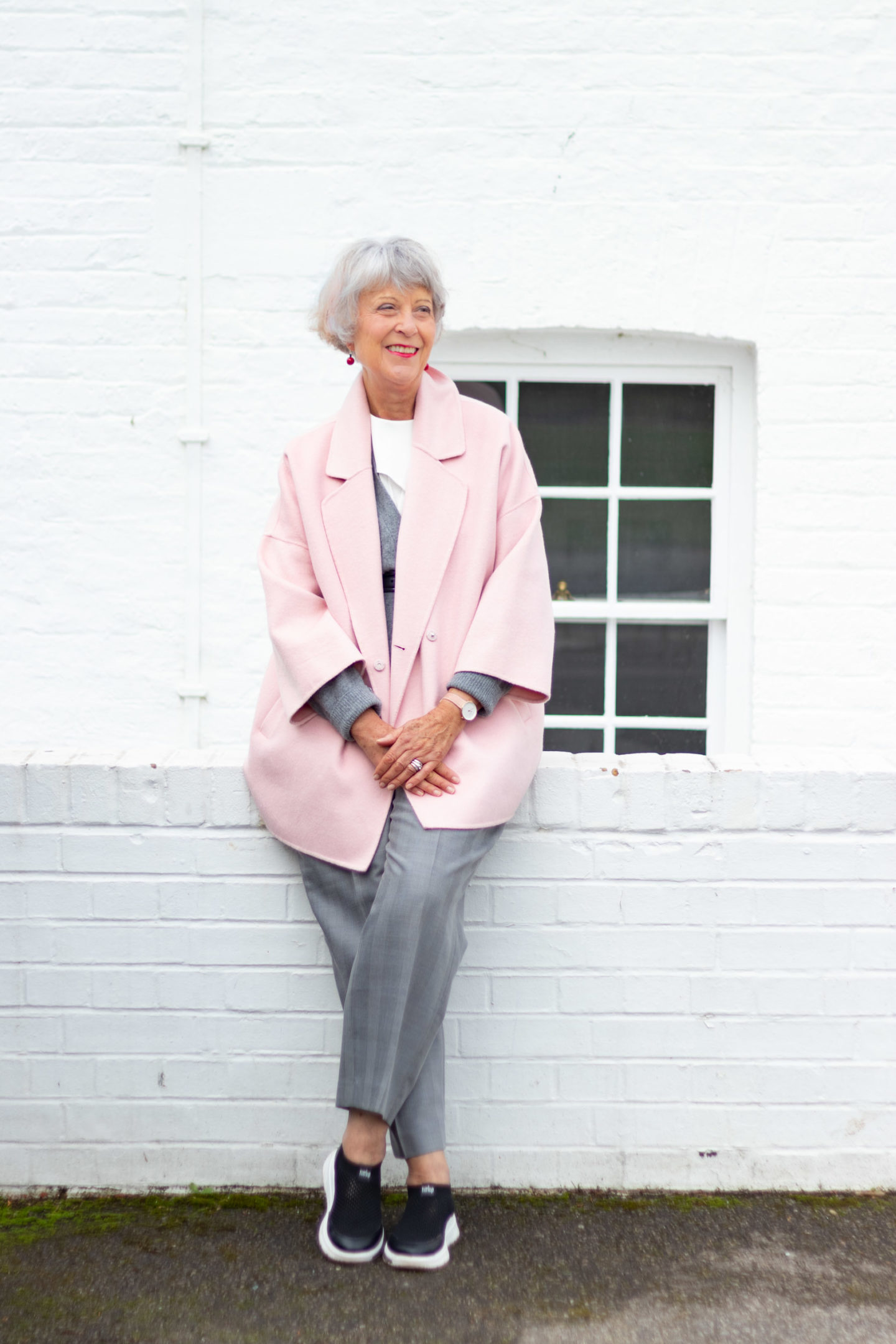 To complete the outfit I am wearing my grey check trousers ( part of a suit originally from Arket) and my Black mesh slip-on sneakers from FitFlop.
How to combine pastel colours for Autumn
All photographs were taken by Laura Hines. Follow her on Instagram