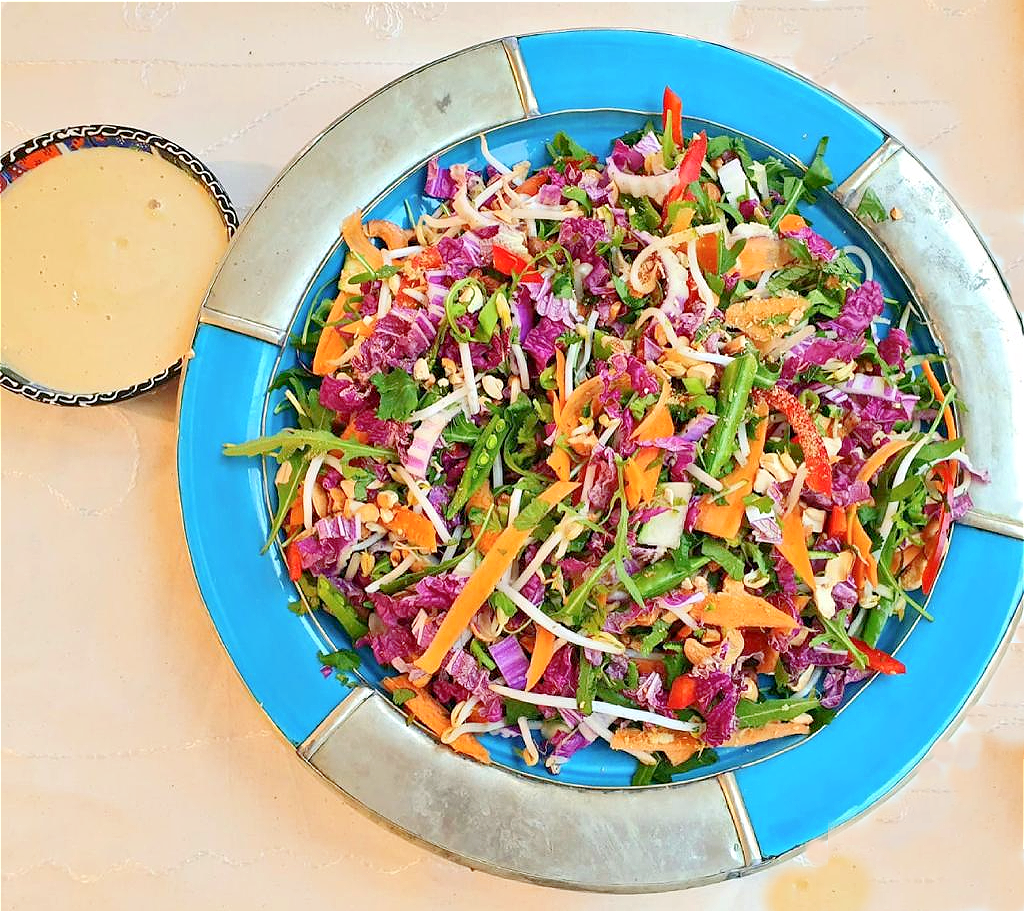 How to make a nutritious salad. This salad is accompanied by a delicious creamy salad dressing. It is a dairy-free option as it uses cashew nuts as the main ingredient. You need to soak the cashew nuts overnight (or for at least a few hours) and then once drained blend them with the other ingredients to make a creamy dressing that lasts for a week in the fridge. Keep it in a jar if you don't use it straight away. You can add it to lots of dishes, it resembles mayonnaise.
Cashews are low in sugar and rich in fibre, they are a good source of healthy unsaturated fats and a good source of plant proteins. They are packed with minerals, especially magnesium which is great for relaxing us and to support bone health, and copper, a mineral that is important for energy production, healthy brain development and a strong immune system.
This dressing also has some other wonderful ingredients in it, ginger is rich in gingerol, a substance with powerful anti-inflammatory and antioxidant properties.
The salad is made with a colourful mix of vegetables, it is very adaptable so you can vary the ingredients. Diversity is very important for our health so try adding lots of variety and colour when making this salad.
Garnish with some lovely roasted chopped cashews and it is a meal on its own!
Ingredients for the nutritious salad with creamy cashew and ginger dressing:
👉 2 medjool dates chopped
👉 100g soaked cashew nuts
👉 25g ginger cubed
👉 juice of 2 limes
👉 2tbsp tamari
👉 150ml water
Blend in a Nutribullet or similar. Amazon has a good selection.
For the salad I used:
👉 200g sugar snap peas
👉 1 large carrot
👉 a few handfuls of Chinese leaf or cabbage
👉 1 red pepper
👉 2 spring onions
👉 a handful of mixed leaves
👉 a handful of fresh herbs
👉 a handful of bean sprouts
👉 garnish with roasted chopped nuts
Another delicious salad recipe you might like.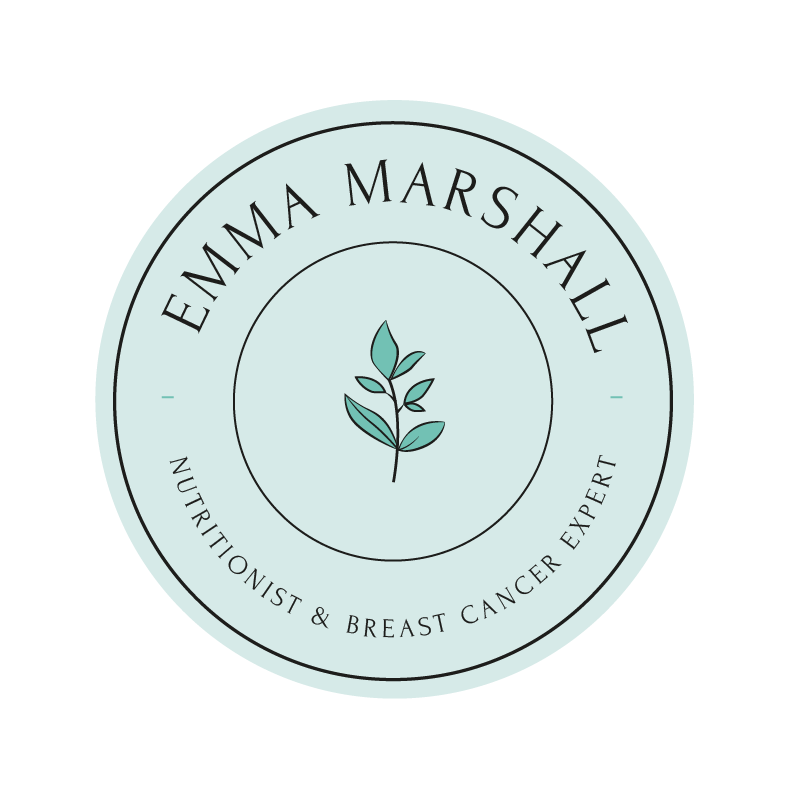 You can contact Emma at Emma Marshall Nutrition. She works globally via Zoom. She offers a free 15-minute consultation (the UK by phone, globally via Skype) details here. You can also follow her on Instagram where she shares some of her delicious recipes.