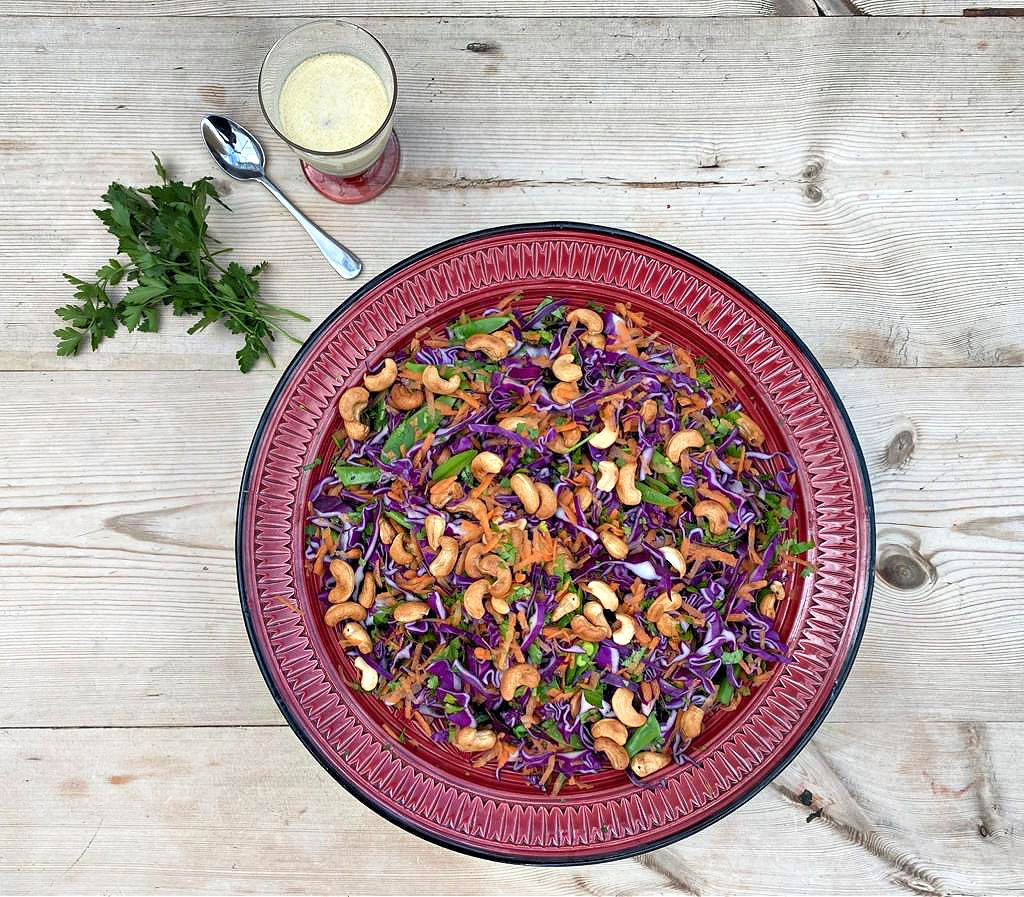 If it is still warm enough where you live to have a picnic with friends this nutritious and healthy slaw salad by Emma Marshall Nutrition would be ideal. It will also make an excellent complement to the main dish on a cold rainy day. I think that red cabbage works just as well in the Autumn and Winter as it does in the Summer.
It's all about the colours 🌈 The more colour you add to your plate the greater the diversity of micronutrients and photochemicals. Try and make every meal an opportunity to fill up on nutrient dense food
This stunning slaw is a great side dish or can be a filling main course too ✨
Emma's dressing is made with kefir, a probiotic to help restore the balance of friendly bacteria in our gut ✅
To make this nutritious and healthy slaw salad you need
1/2 small red cabbage shredded 🌿 3 carrots peeled and grated 🌿 1/2 bunch coriander chopped 🌿 zest of 1 lime 🌿 200g sliced sugar snap peas 🌿 handful of toasted cashew nuts
Dressing ✨
3tbsp kefir yoghurt (or Greek) ✨ 1tsp tamari soy sauce ✨ 1tbsp extra virgin olive oil ✨ juice 1/2 lime ✨ 1/2 tsp fresh grated ginger ✨ 1/2 tsp honey
✅ mix the slaw ingredients into a large bowl
✅ whisk the dressing ingredients together, stir, taste and season with salt and pepper
✅ mix dressing into the salad and sprinkle with the toasted cashews
You can see more salads by Emma here and here.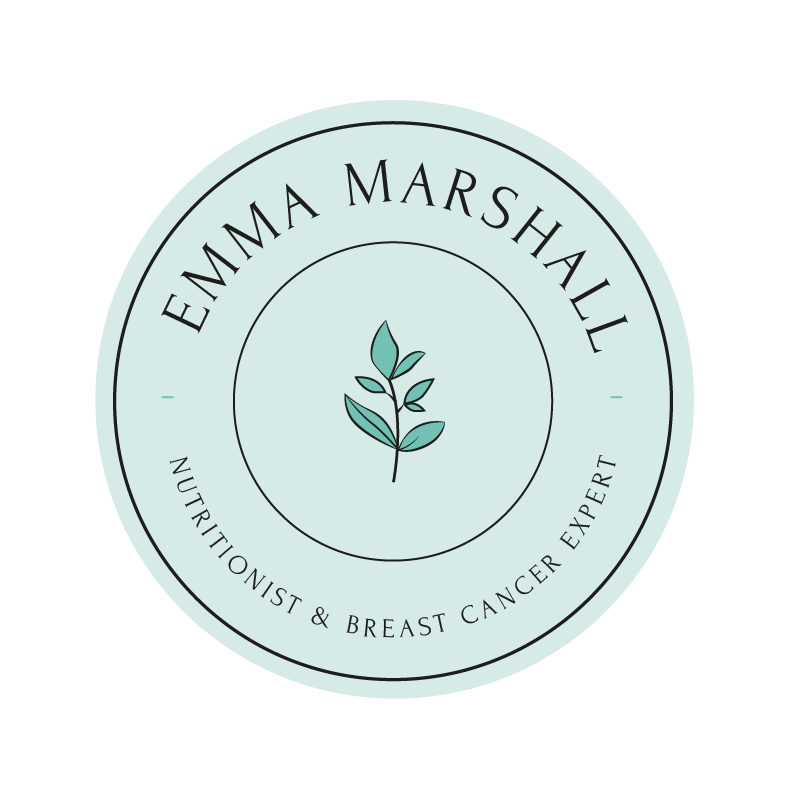 You can contact Emma at Emma Marshall Nutrition. She works globally via Skype. She offers a free 15-minute consultation (the UK by phone, globally via Skype) details here. You can also follow her on Instagram where she shares some of her delicious recipes.
Photo credit to @harryhopemorley