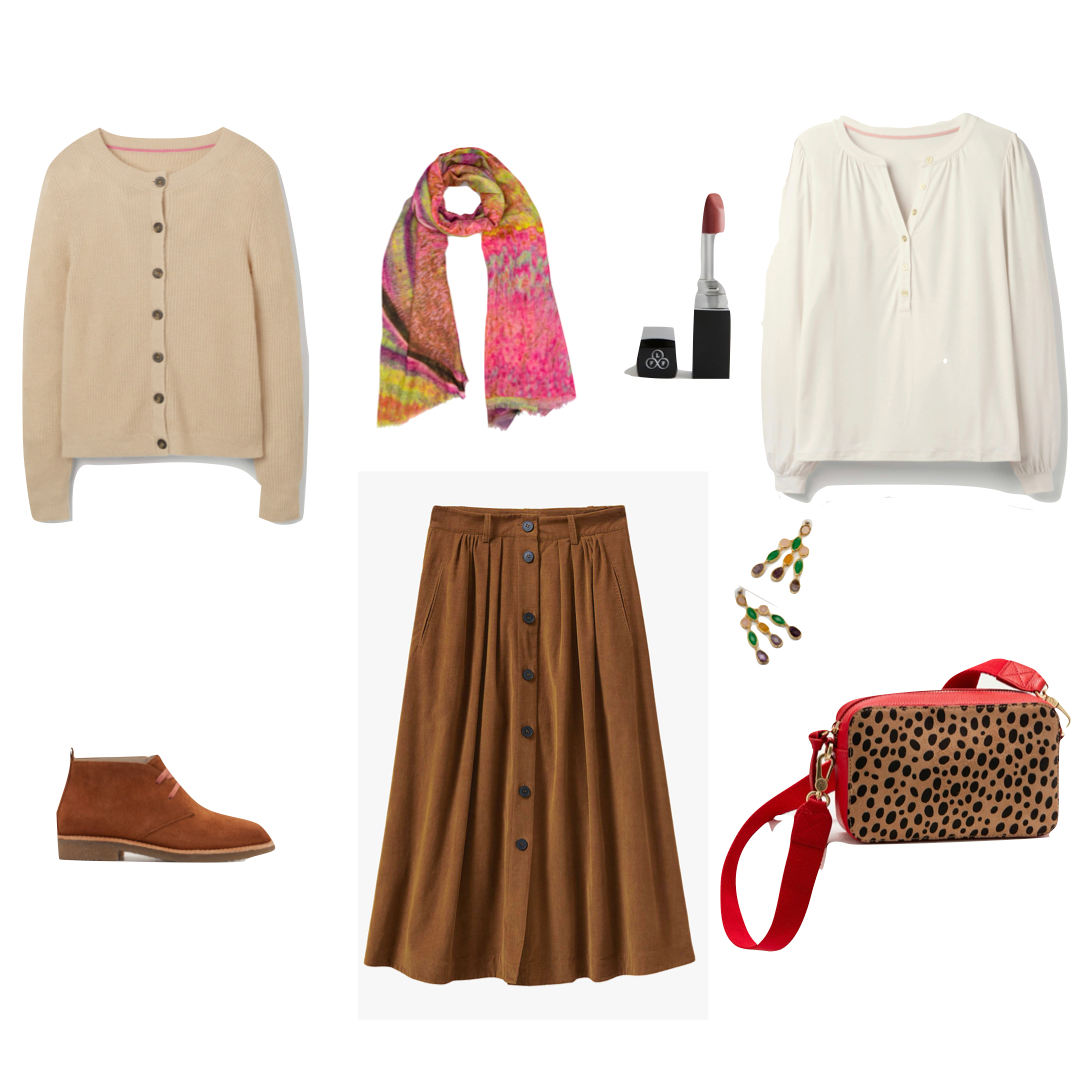 In between seasons the humble cardigan comes into its own. August is always a tricky time of year with regards to our wardrobes. It is still quite warm here in London with a lot of rain about, yet it feels a bit early to start unpacking my heavier woollies.
As I write this post I am wearing a pair of white cotton trousers teamed with a navy tee, and as it is early in the morning and still a little chilly, I have added a lightweight pink cardigan.
Easy to pop on at any time of the day or evening. You can also roll up a cardi and pack it into a holdall if you are going to a friend's garden for a social distancing get together.
Details of above:
Beige cardigan Boden | Brightly patterned scarf Chicatanyage shop |Rust lipstick Lookfabulousforever |Cream top Boden |Tan ankle boots Boden | Toast needlecord skirt JohnLewis&Partners|Earrings Boden |Leopard print bag Boden.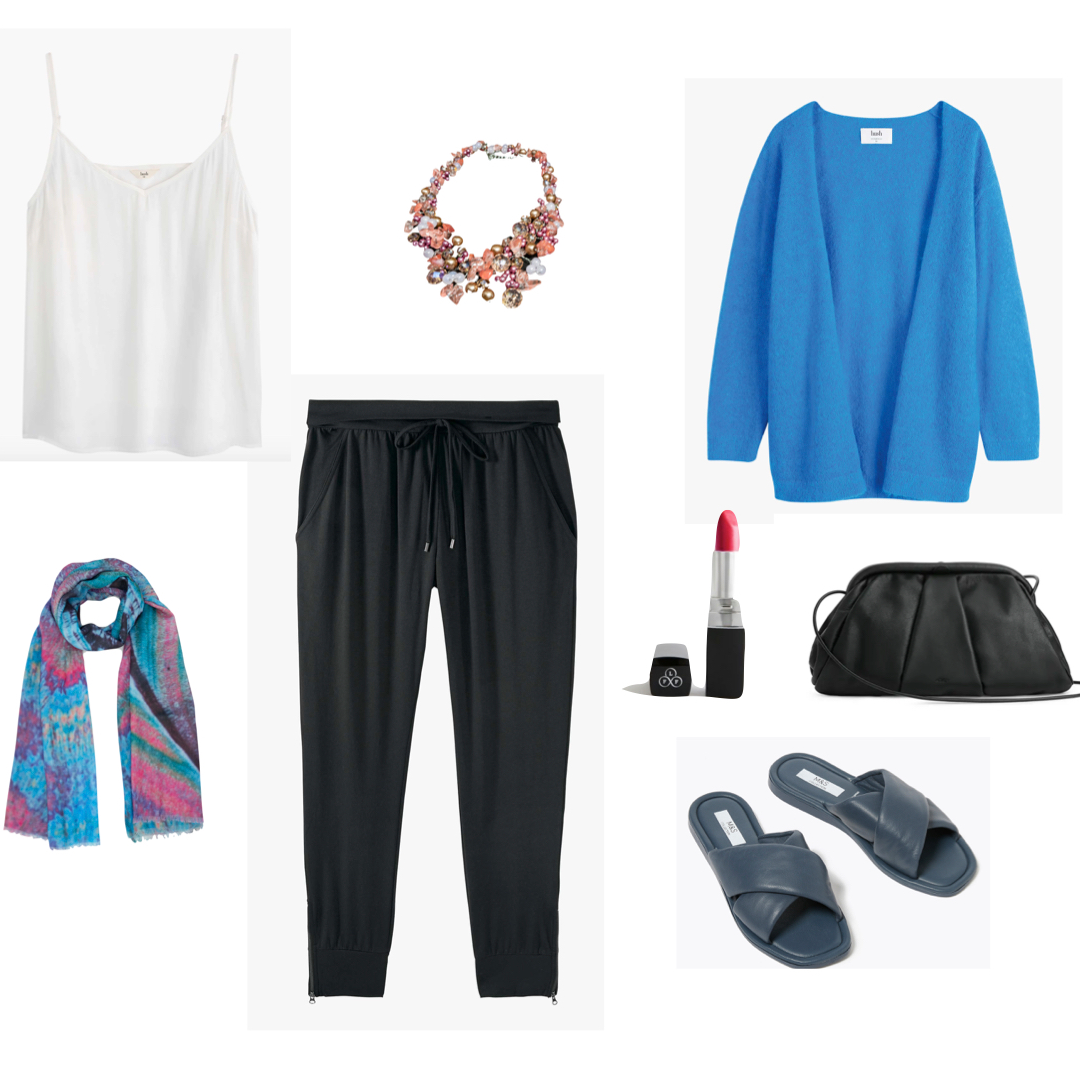 I particularly like the combination of a simple cami underneath a lightweight cardigan. I often wear this combination at this time of year.
For this post I have put together both a warm and cool collage to inspire you to consider how you might add a cardigan to items that are already in your wardrobe.
Details of above:
V neck cream cami Hush |Pink bead necklace Chicatanyage shop |Blue cardigan Hush |Bright print scarf Chicatanyage shop |Black joggers Hush |Pink lipstick Lookfabulousforever |Black clutch bag Arket|open toe sliders Marks and Spencer
The humble cardigan