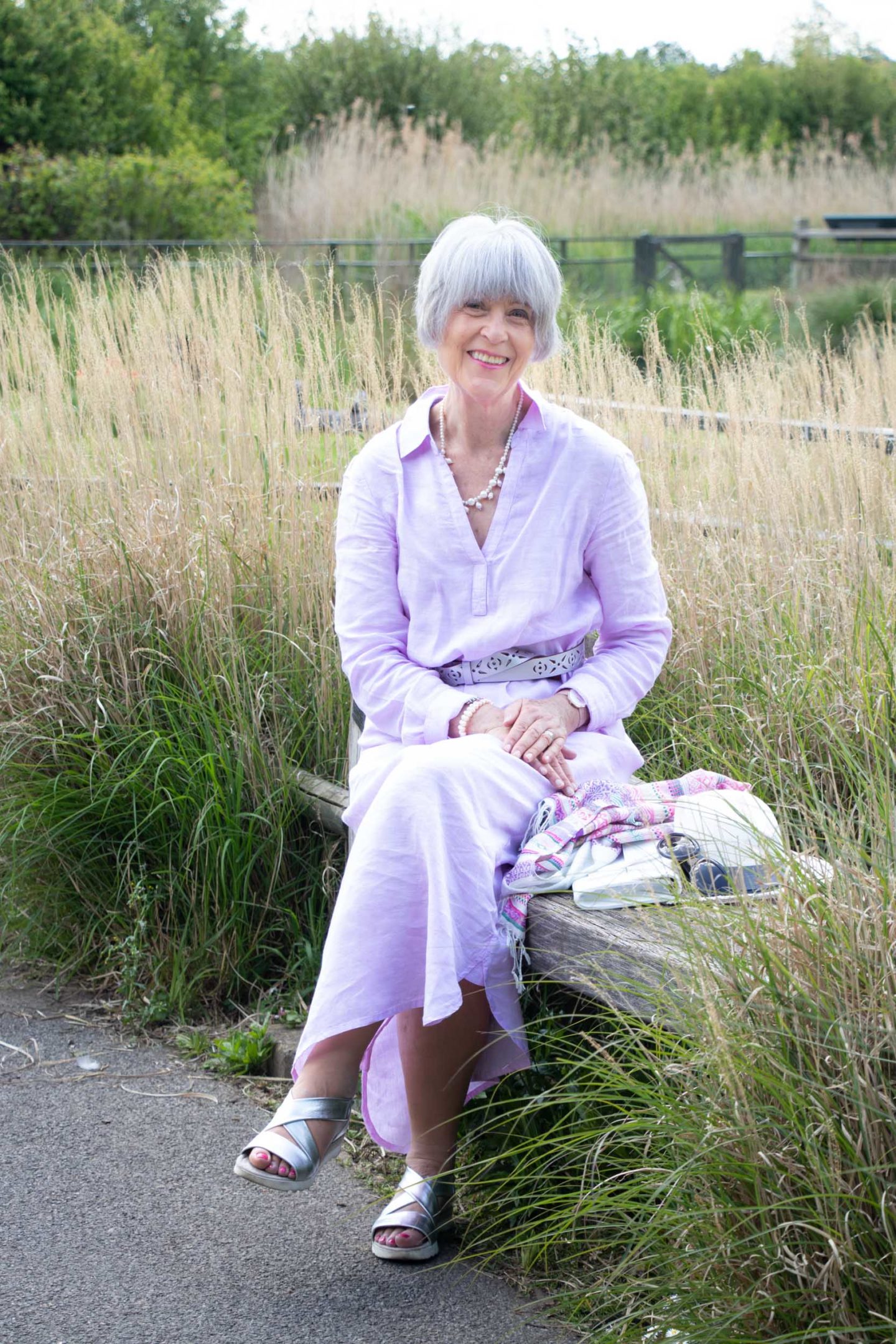 How to style a simple linen dress. It is definitely time to get our linens out. As the temperatures sour into the high 20s here in London I am very glad that I recently bought this linen maxi dress by NRBY at JohnLewis&Partners. It Is a lovely simple style. I fell in love with the soft pink colour. On a hot day you just slip it over your head and you are ready to go. Yes it does crease but like the French and Italian women, I am ok with that. It has its own matching belt in pink which reverses to blue. This allows you to wear it two ways, either matching the dress or adding a contrasting colour at the waist. On this occasion I decided to dress it up with a silver belt.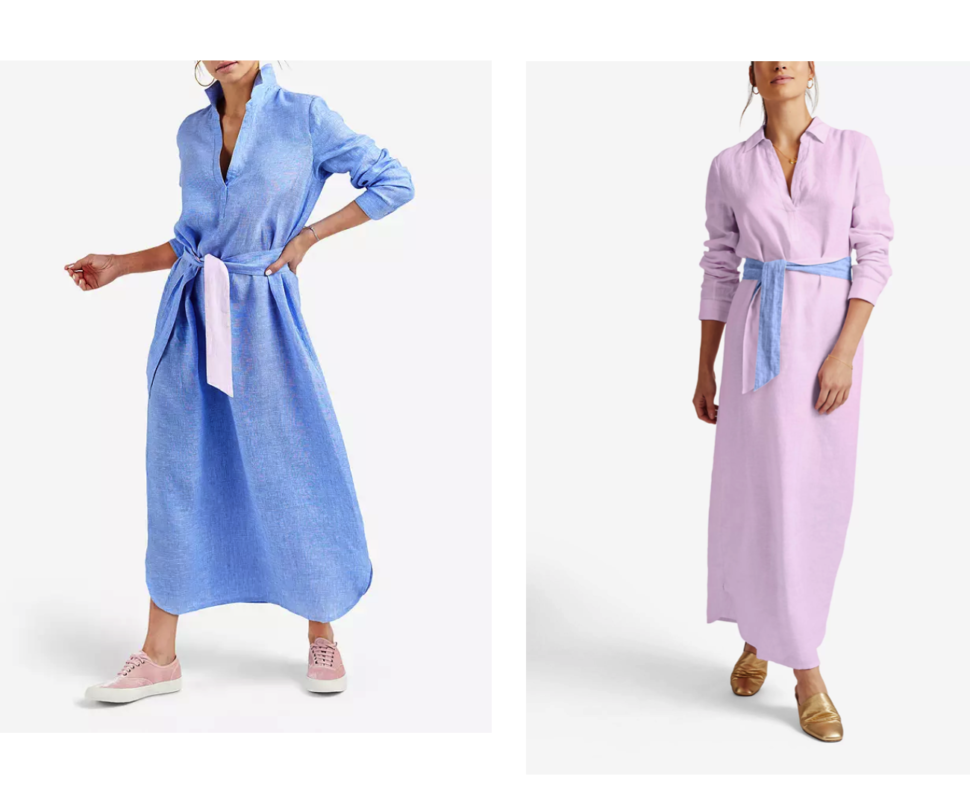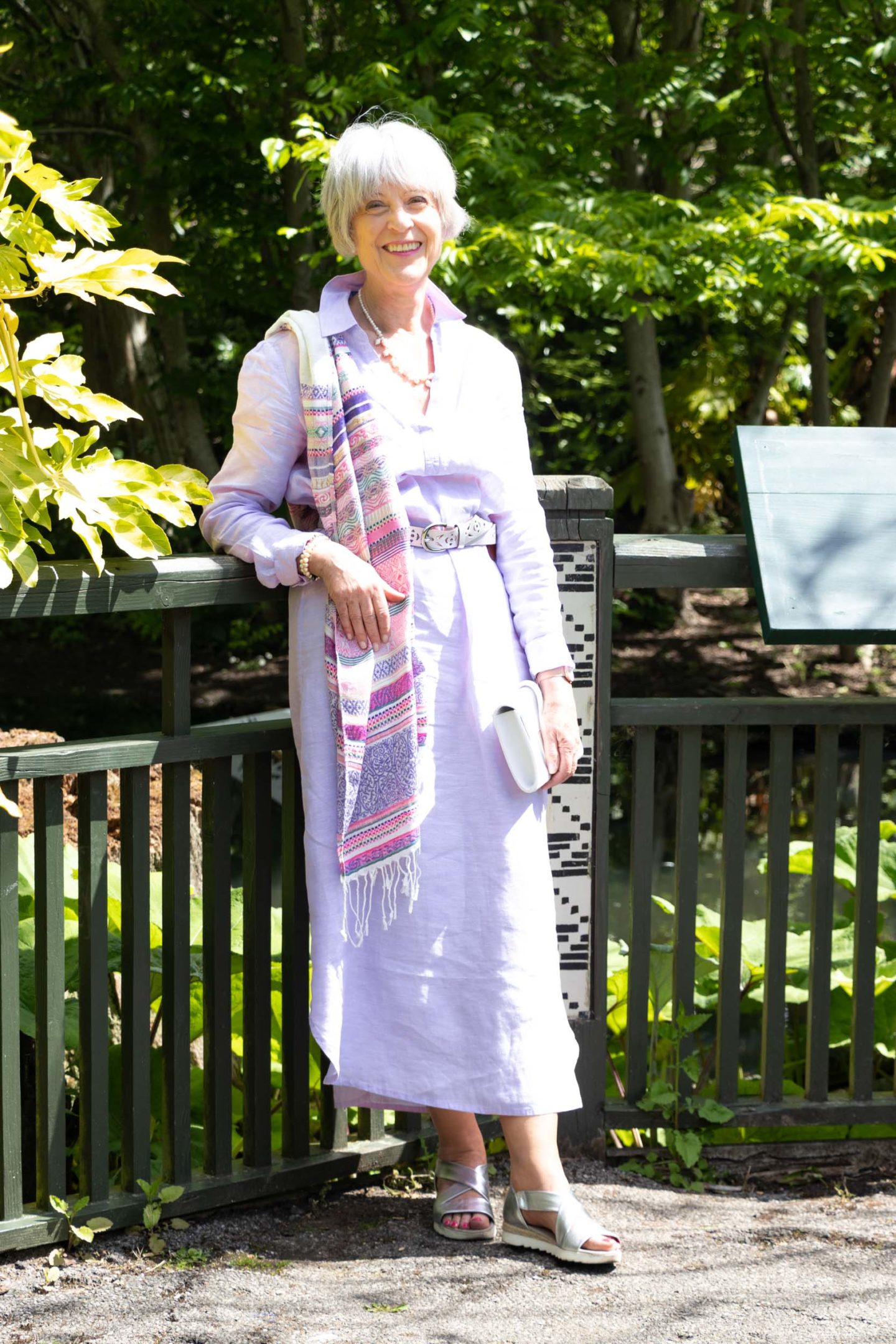 One of my St.Tropez scarves teamed perfectly with my dress and added a touch of texture and pattern. My silver sandals are from Gabor (a few years old). You can still find the same style in a tan colour but sadly not the silver. My silver cut out leather belt is by And/Or at JL&P.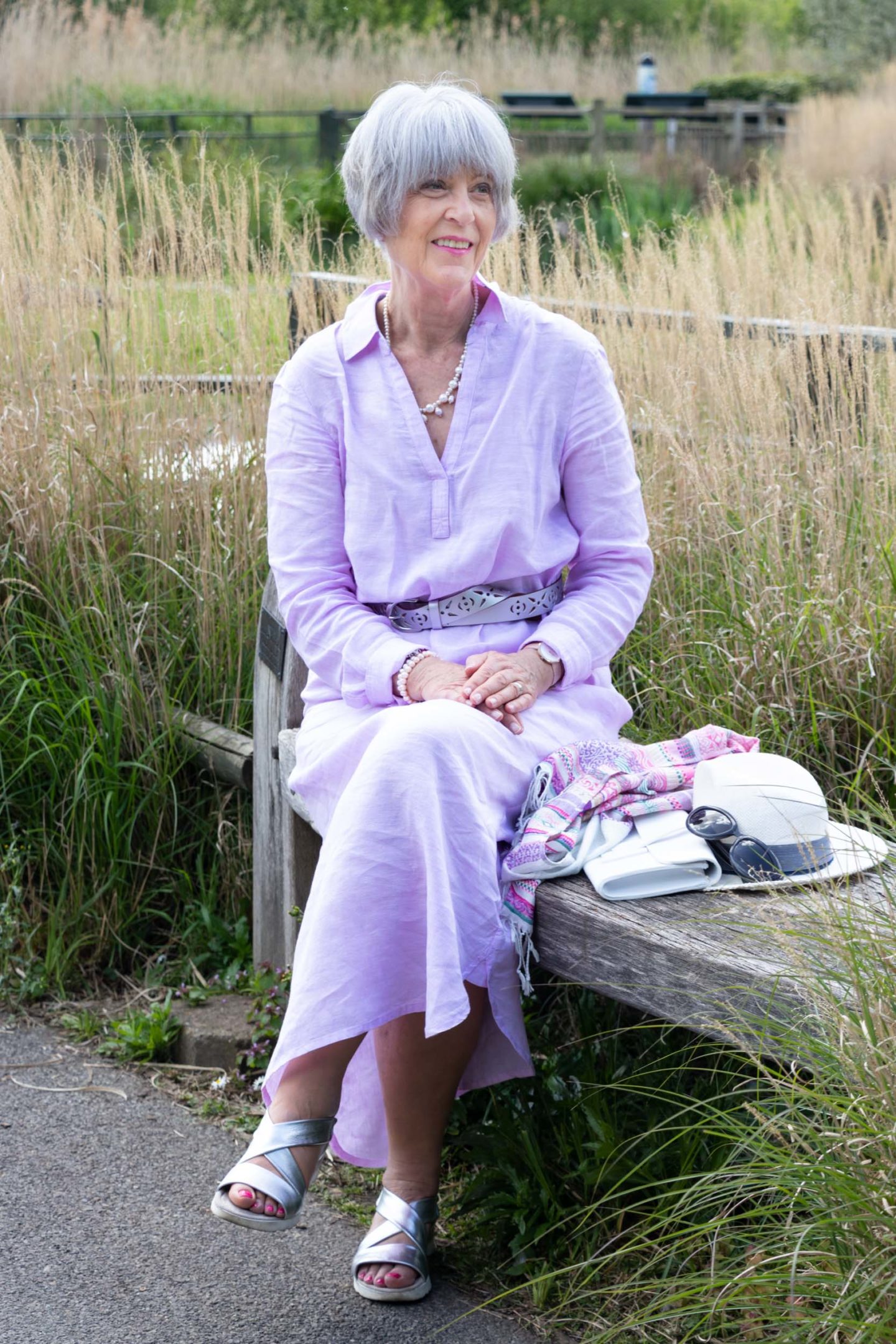 Alternative ways to style a linen dress
Photographs were taken by Laura Hines. Follow her on Instagram
You may also like a recent post I wrote on How to add a touch of linen to your summer wardrobe.
Linen Dresses:
Linen tops: