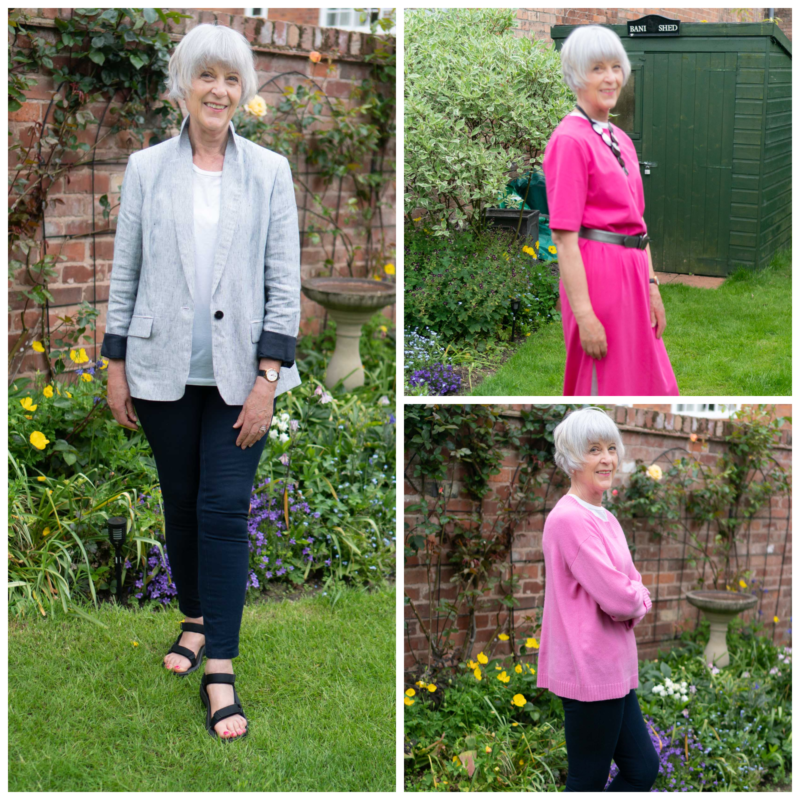 A weekend away and a recap of my capsule wardrobe. The British weather can be very contrary at times especially in Summer. I had to swap out quite a few items from my original capsule wardrobe for June. At the last minute the weather forecast was predicting temperatures into the mid to low 20s.
I kept to the original theme that I had planned around a neutral jacket but swapped my grey double-breasted one for my lighter linen single-breasted blazer by Jaeger at Marks&Spencer. My pink Cos maxi dress came in useful for a relaxed barbeque in our friend's garden. I swapped out my heavy black boots for a pair of white trainers. My new Treva sandals came in very handy. I wore them all day for our visit to Southwell and they were extremely comfortable.
We spent our first night in North Norfolk staying at a lovely The Felbrigglodge Hotel where we had a cabin to ourselves. You can just see it in the background in the photo below. My pink Fitflop shoes added a pop of colour to my grey pleated skirt. I am also glad I had packed my white lace collar (similar) as it dressed up my plain white tee.
I also swapped my pink rain hat for a straw sun hat. always buy the men's versions in a small size as I find that they fit me better.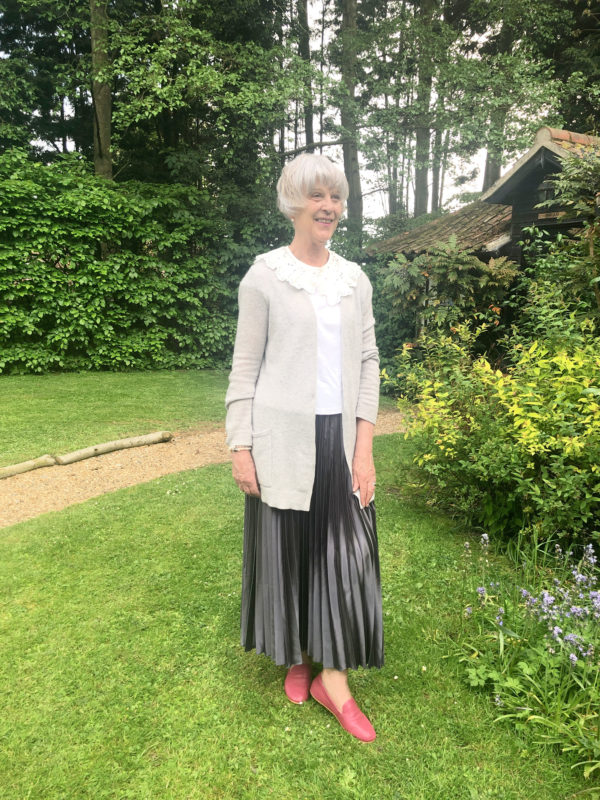 My pink shoes from Fitflop added a touch of colour to my neutral outfit.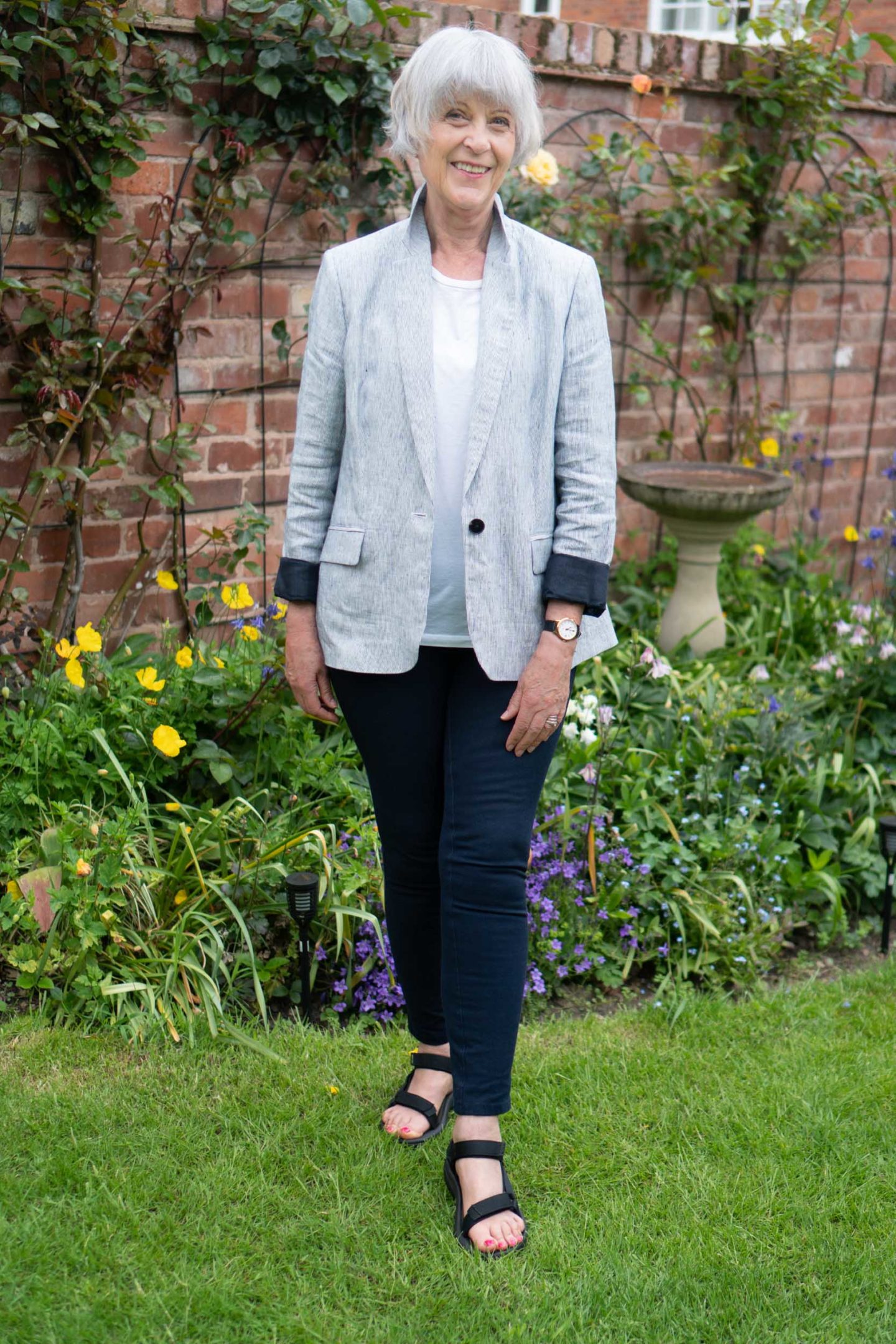 Linen single-breasted blazer by Jaeger at Marks&Spencer. Treva sandals.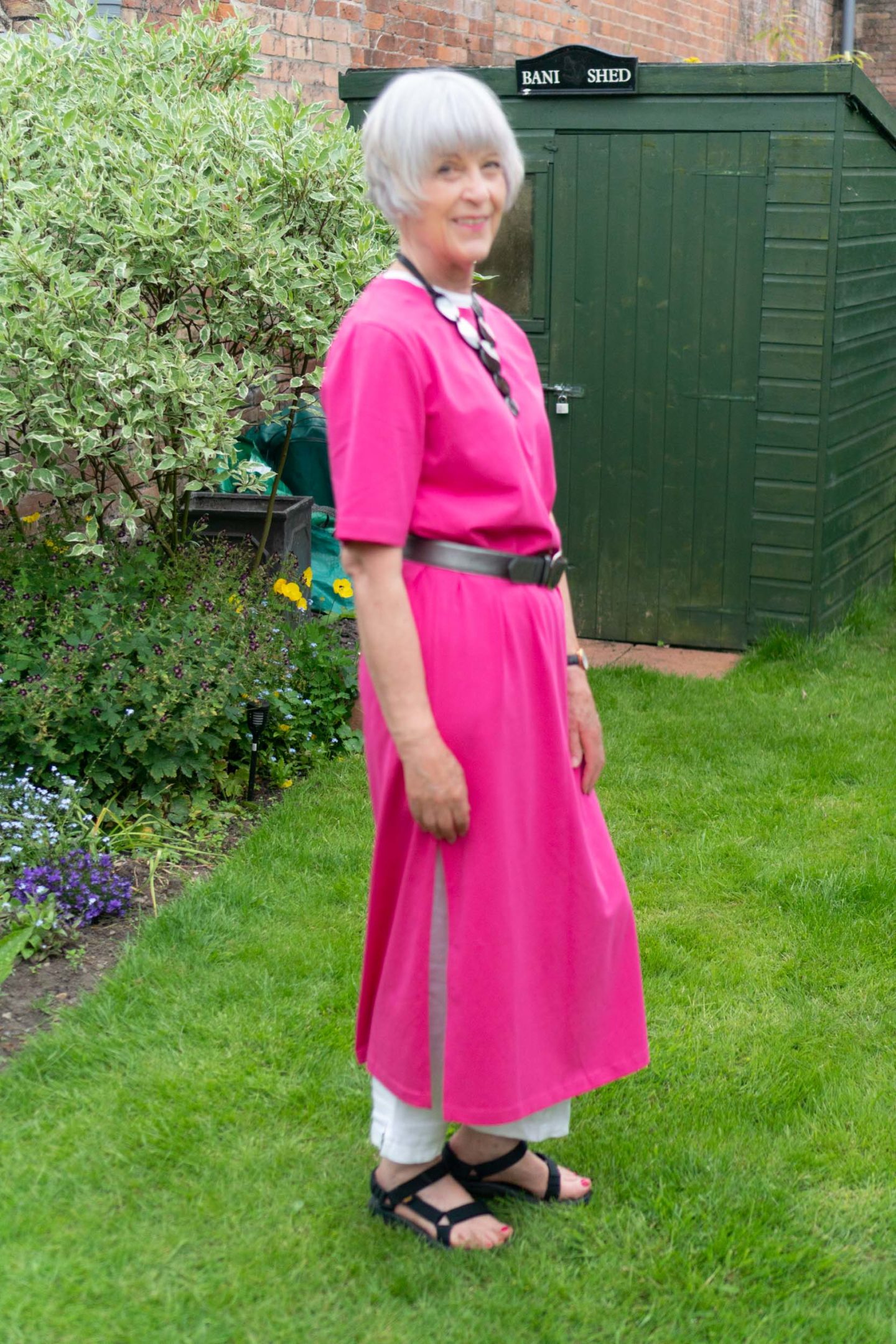 Pink Cos maxi dress. I have added a pair of linen trousers to create an extra layer and accessorised with a medium width belt and chunky necklace.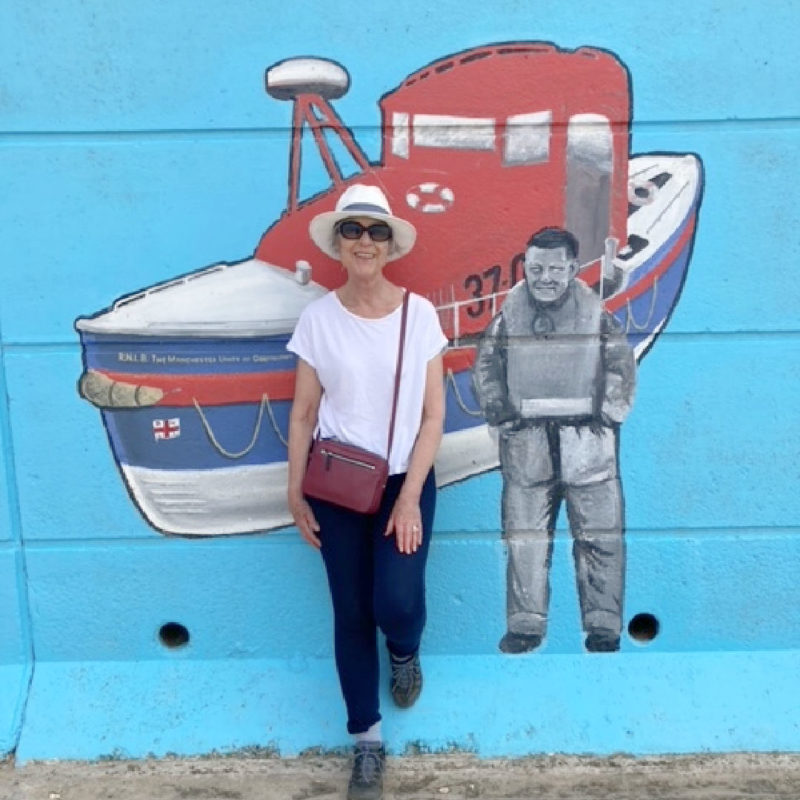 Having fun on the beach at Sheringham North Norfolk. With the beach huts and people sitting on the pebble peach in deckchairs it remanned me of a 1950s film set.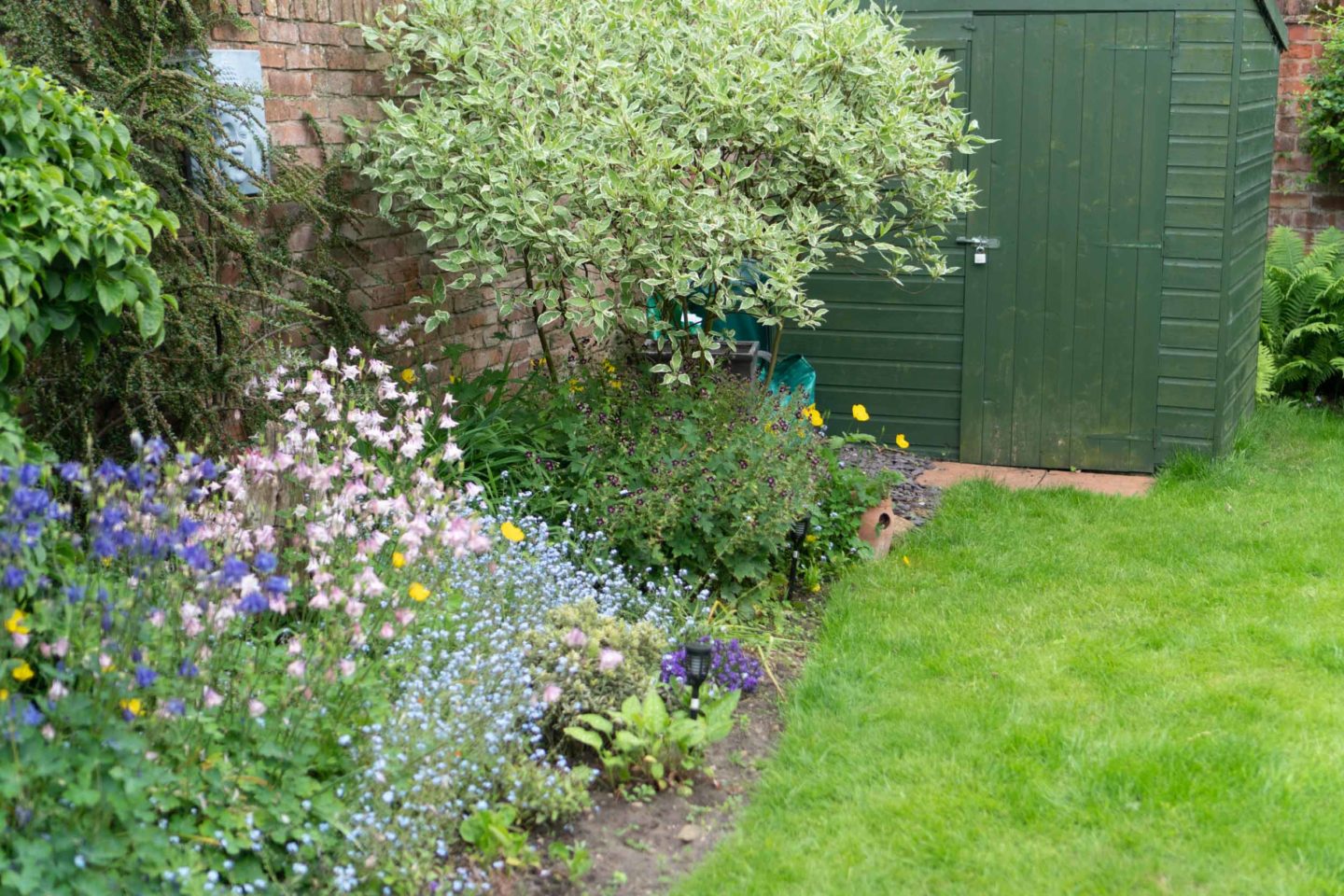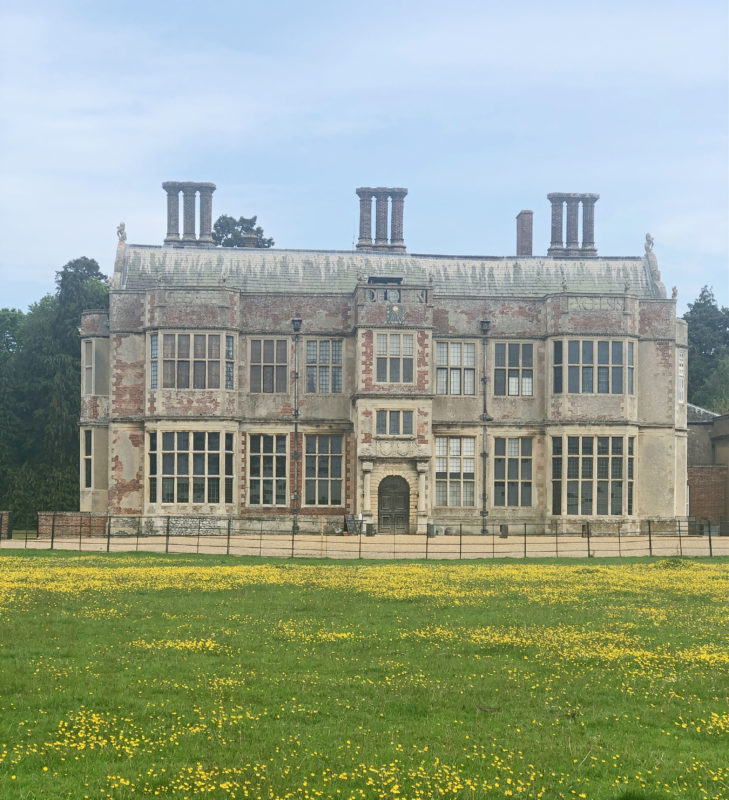 We walked around the grounds of Felbrigg Hall a 17th-century English country house noted for its Jacobean architecture and fine Georgian interior.
Fountain and statue at The Swan sanctuary at RegTaylor garden centre Southwell.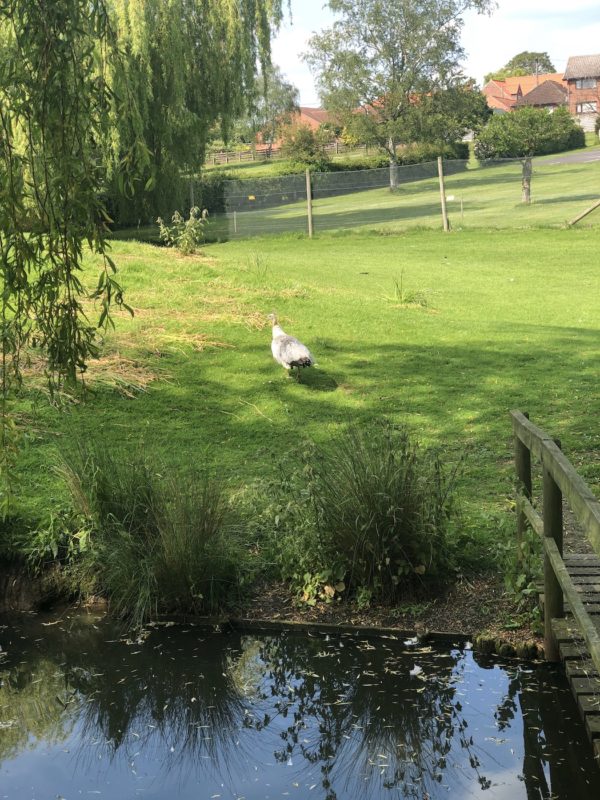 A white peacock at The Swan Sanctuary. I never knew that white peacocks existed.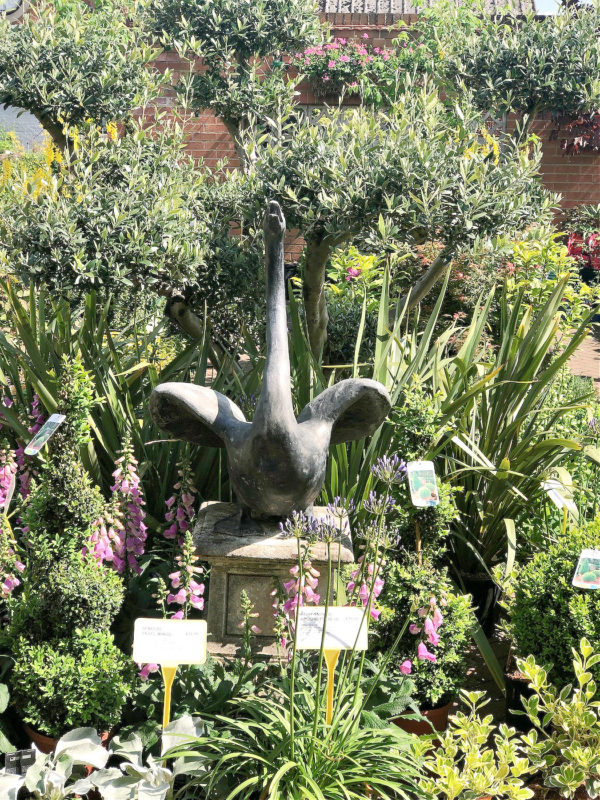 The entrance to RegTaylor Garden Centre.
Options for a weekend capsule wardrobe