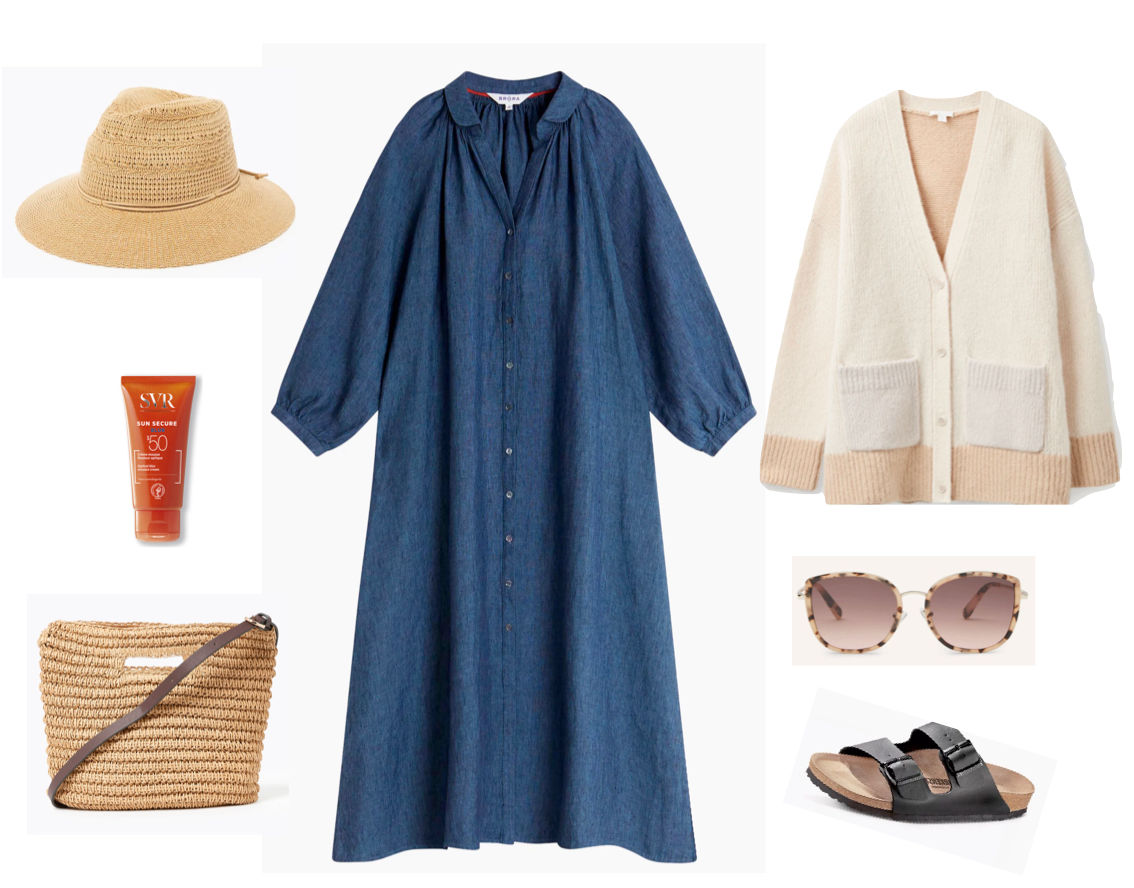 I love linen. It is my favourite fabric for the summer. It does crease but I am ok with that. It is a very continental look, the Italians are especially good at looking chic in linen. So let's discuss how to add a touch of linen to your summer wardrobe. A linen dress makes an ideal basis for a summer outfit. I have several in my wardrobe, collected over the years. I would advise buying the best quality linen that you can afford. If you wash it carefully it will last for years. I have added a cardigan to my selection above because if you are planning to spend this summer in a variable climate and socialising outside it is always good to have a cover-up handy.
Details of above:
Straw hat MarksandSpencer | Navy linen dress John Lewis & Partners | Brushed alpaca wool mix cardigan Cos | SVR Factor 50 blur soft-focus sunscreen Look Fantastic | Sunglasses MarksandSpencer | Straw crossbody bag MarksandSpencer | Birkenstock sandals John Lewis & Partners.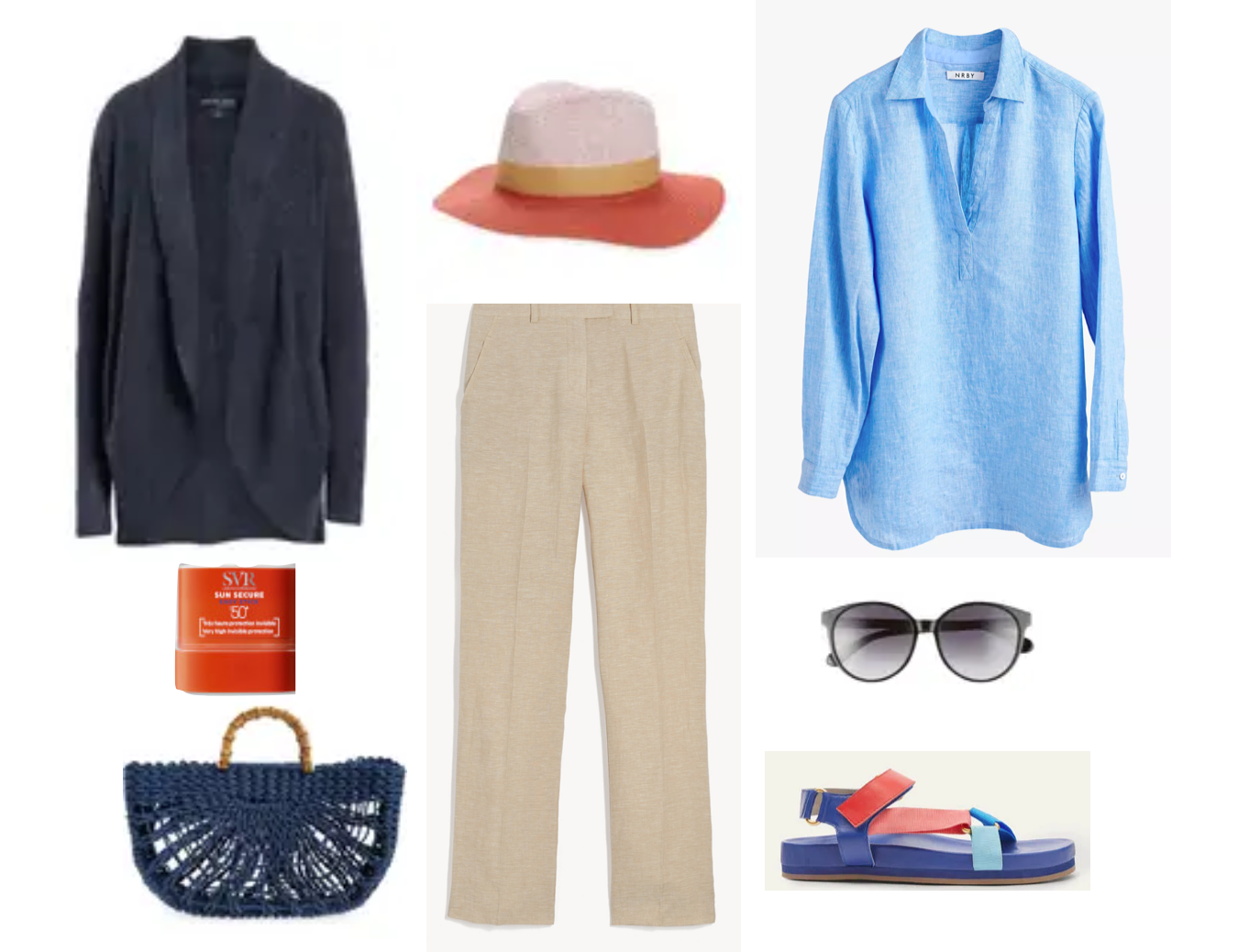 Shirts and trousers are also good linen purchases. I have a couple of linen trousers, one pair in white and one in black. Neutral coloured trousers are the most practical as you can then add your favourite colours for tops and shirts. I just love those colourful sandals, I might well be tempted.
I have discovered a new brand of suncream which I really like. SVR Laboritories sun secure. I am currently using their Factor 50 blur soft-focus sunscreen. It not only gives good sun protection but also acts as an excellent primer as it gives a soft blur effect to the skin. Unfortunately out of stock at the moment but worth putting your name on the waiting list.
Details of above:
CosyChic navy cardigan Nordstrom | Pink/beige straw hat Nordstrom | Beige linen trousers MarksandSpencer | Blue linen top NRBY at John Lewis & Partners | SVR sun secure stick Lookfantastic | Sunglasses Nordstrom | Navy straw tote Nordstrom | Multi coloured sandals Boden.
How to add a touch of linen to your summer wardrobe: