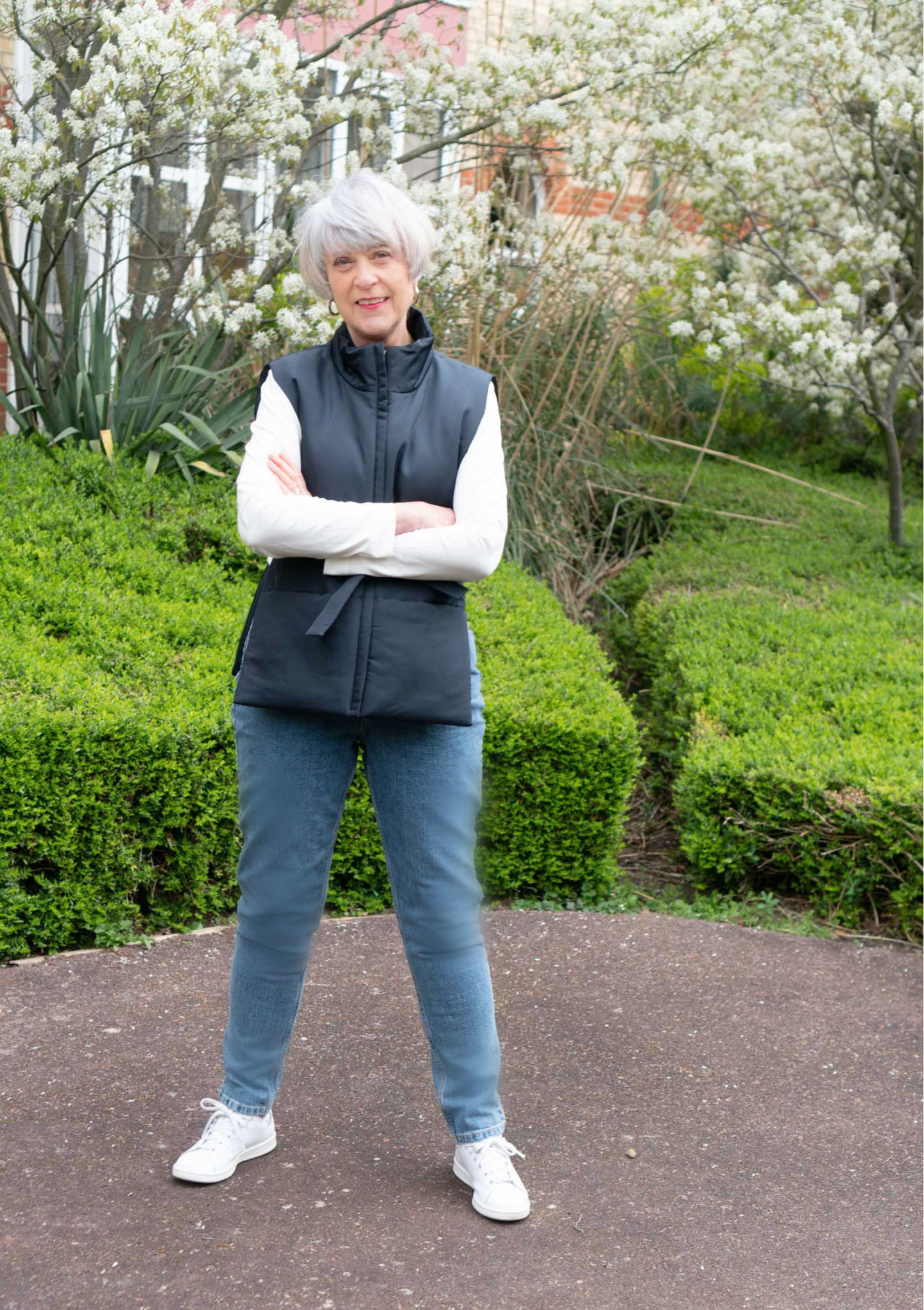 I am continuing to try out new jean styles and work out how I might integrate them into my wardrobe. I have never been very adventurous with regard to the style of jeans I wear. Straight-leg classic jeans are the ones I have worn over the last few years. Generally favouring Levi 724 or NYDJ. So today I am writing about how to integrate a new jean style into your wardrobe.
Details of today's outfit:
I am wearing Hush Mom jeans. I have teamed them with my new Cos zip-up puffa vest. It is more like a tabard than a vest. It does a good job of drawing attention away from my hips and is an ideal extra layer at this time of year when the sun may be out but the wind is still chilly. I can envisage wearing it over a midi/maxi dress as we continue to socialise outside for some time to come. It will also work in the winter under or over a coat or jacket. I like to find multiple ways to wear my clothes.
Over the last few seasons there have been many new jean styles introduced into the market. Skinny jeans never worked for me as they tended to cling to my legs and emphasis my widish hips. Nor did I find the wider cut-off jeans flattering. If you are slim and petite both these styles may well work for you.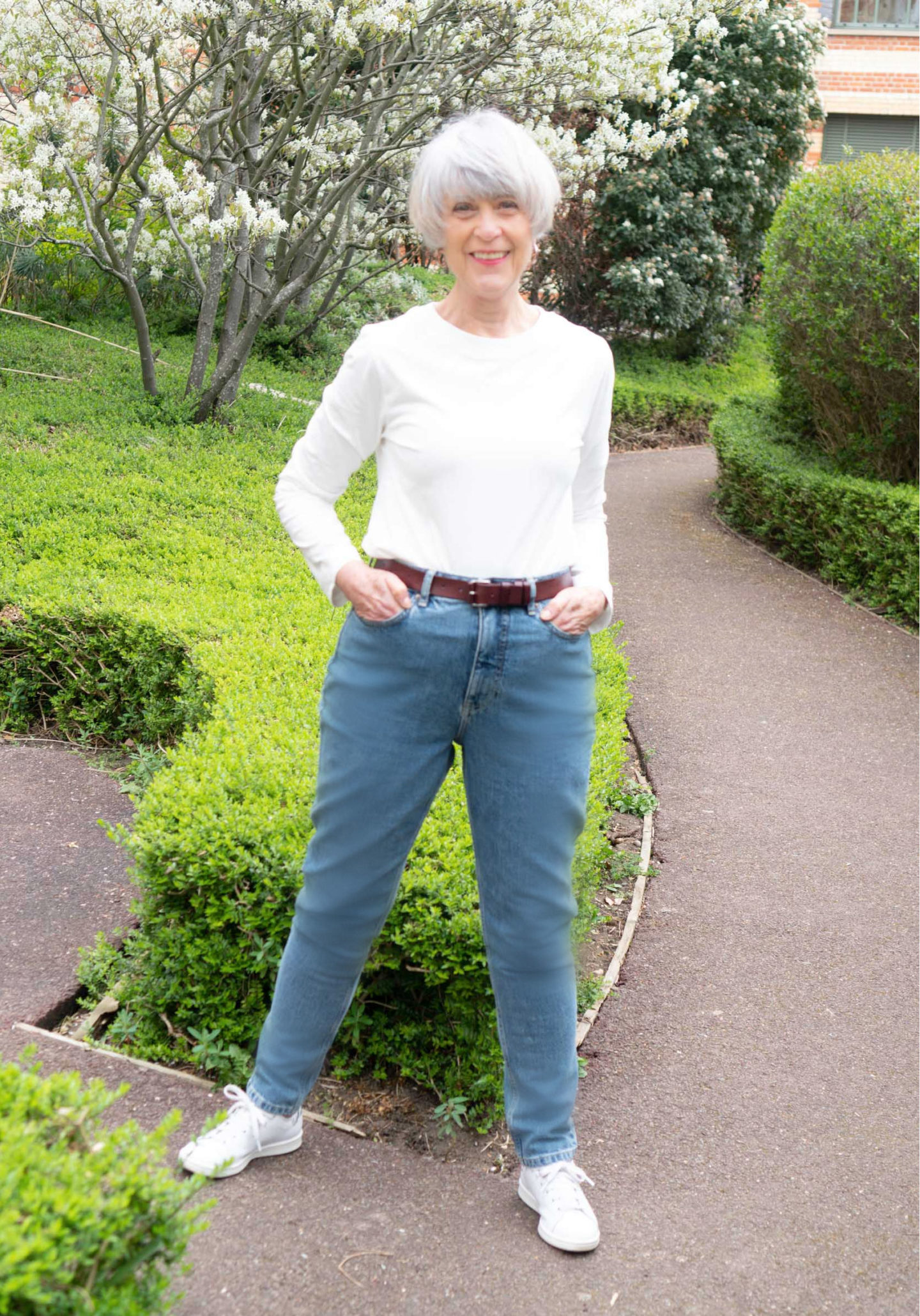 It is certainly difficult to find suitable jeans if you still prefer to shop online as opposed to going to the shops. I have endeavored to do some of the leg work for you. If you are trying a new brand I would recommend buying two sizes so that you can compare the fit. Most brands offer free returns.
Today I am experimenting with the Hush Mom jeans. This is how they are described on their website "Our denim collection has a new shape – these Frieda jeans have a classic mom silhouette but with a higher rise waist for a flattering fit. They're woven with a touch of stretch for comfort and have an authentic blue wash." I found them very comfortable and I liked the high waistband. I find that low or medium-rise jeans can create the dreaded "muffin top". Hush's Rowan flared jeans (sold out except for small size. worth popping back as Hush often restock), which you can see me wearing in a previous post, I felt were more flattering for my figure shape. Maybe I am still a 70's girl at heart.
Photos courtesy of Mr.P
How to integrate a new jeans style into your wardrobe