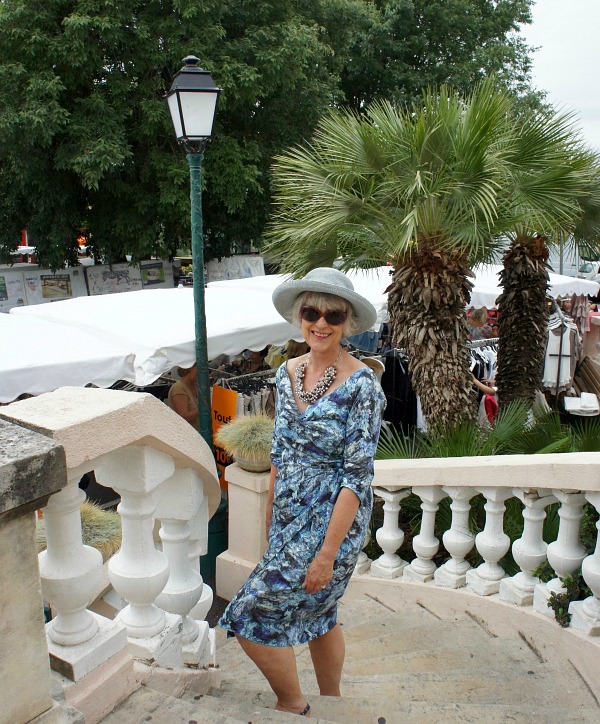 Wearing a cool summer dress in our local market.
I look forward to the vibrant market in our small village every Thursday morning. It is full of stalls selling local cheeses, olives and fresh fruit and veg. It also has several stalls selling artisan jewellery and traditional french linen and tableware. You never know quite what you will find as many of the stalls change regularly.
There are however a few regulars. One of which is a jewellery stall where I have bought many of the pieces you may have seen featured on this blog. The owner makes all the jewellery herself and specialises in pearls. I wore a string of her pearls to my sons wedding here. I often get asked by my readers where they can find similar pieces. Normally it is difficult to let you know the source of my jewellery purchases in the french markets. This time I can direct you to Natashca's website Lesbijouxdenatashca.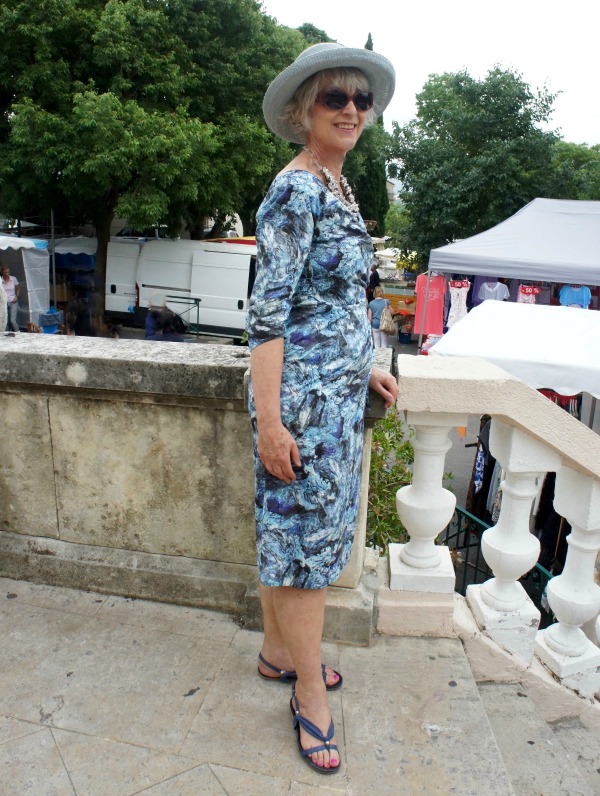 The dress I am wearing is by Bombshell. I featured another one of their flattering cotton dresses in my post on Special occasion dressing. It shows how versatile the Bombshell dresses are. They can be dressed with a formal hat and shoes or worn casually with sandals. I love how cool the cotton fabric is on a humid day.
They currently have a sale on with 30% reduction. So now would be a great time to buy one of their glamorous dresses. Quote CHIC at checkout.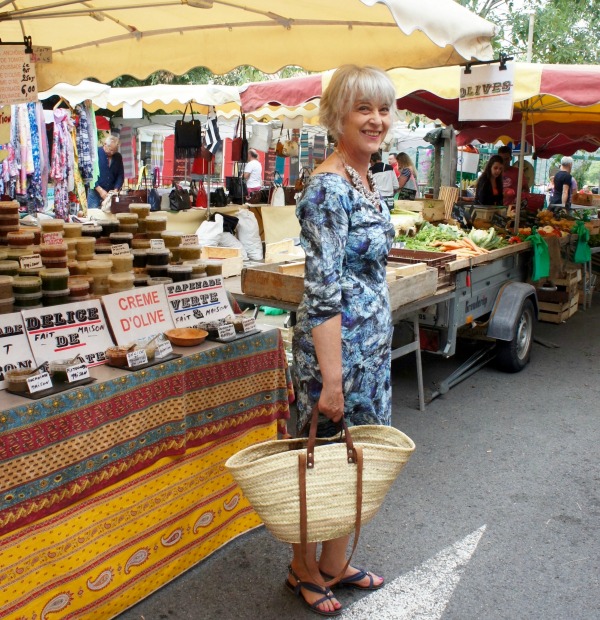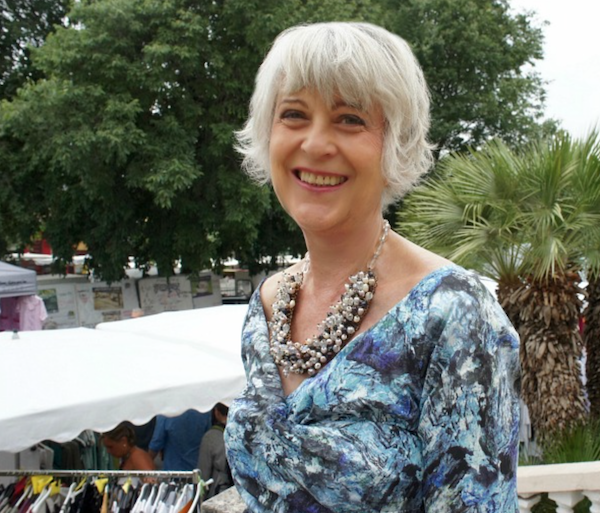 A close up of the necklace. It is made of pearls and crystal.
PS. Not everything goes to plan when taking photographs. Trying to capture some light on a cloudy day in the South of France!!