A few seasons ago I did several features entitled "shop your closet" which proved to be very popular. You can check them out here, here and here. I still have all of these pieces in my wardrobe.
I do love to pay attention to the season's trends and keep my wardrobe fresh and up to date. I also buy good quality items especially coats and jackets. I take advantage of seasonal sales for major purchases whenever possible. I used to have to wait until January if I wanted to buy a designer coat at a discount price. Now you can find quality coats reduced in the December sales, which are starting already.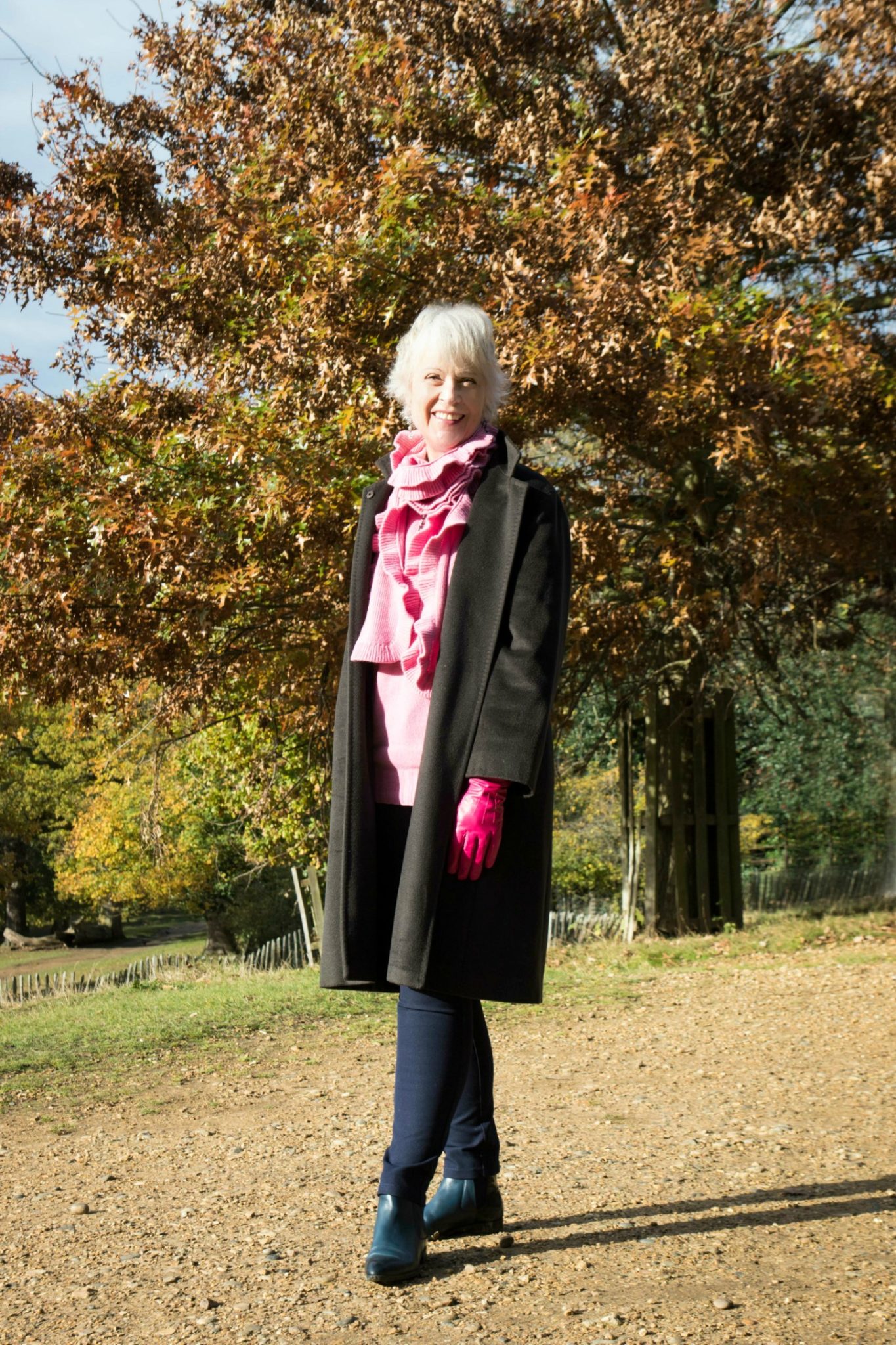 I have had my deep grey/brown Maxa Mara coat for at least twelve years. It has it's own tie belt and used to be a mid-calf length. I had it shortened about six years ago as it was looking a bit drab.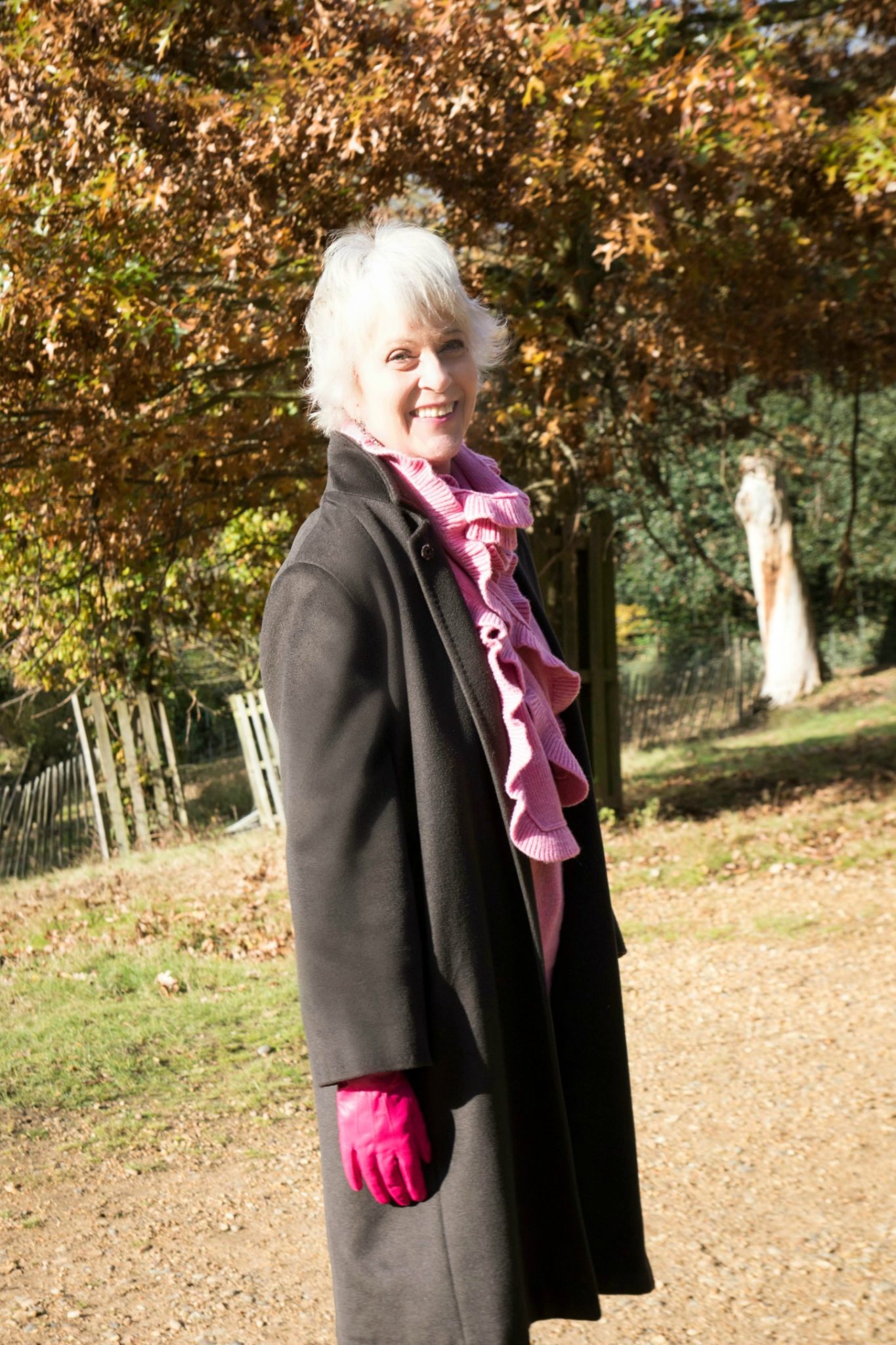 I feel that the accents of bright pink add a pop of colour to the neutral tone of the coat and gives it a lift.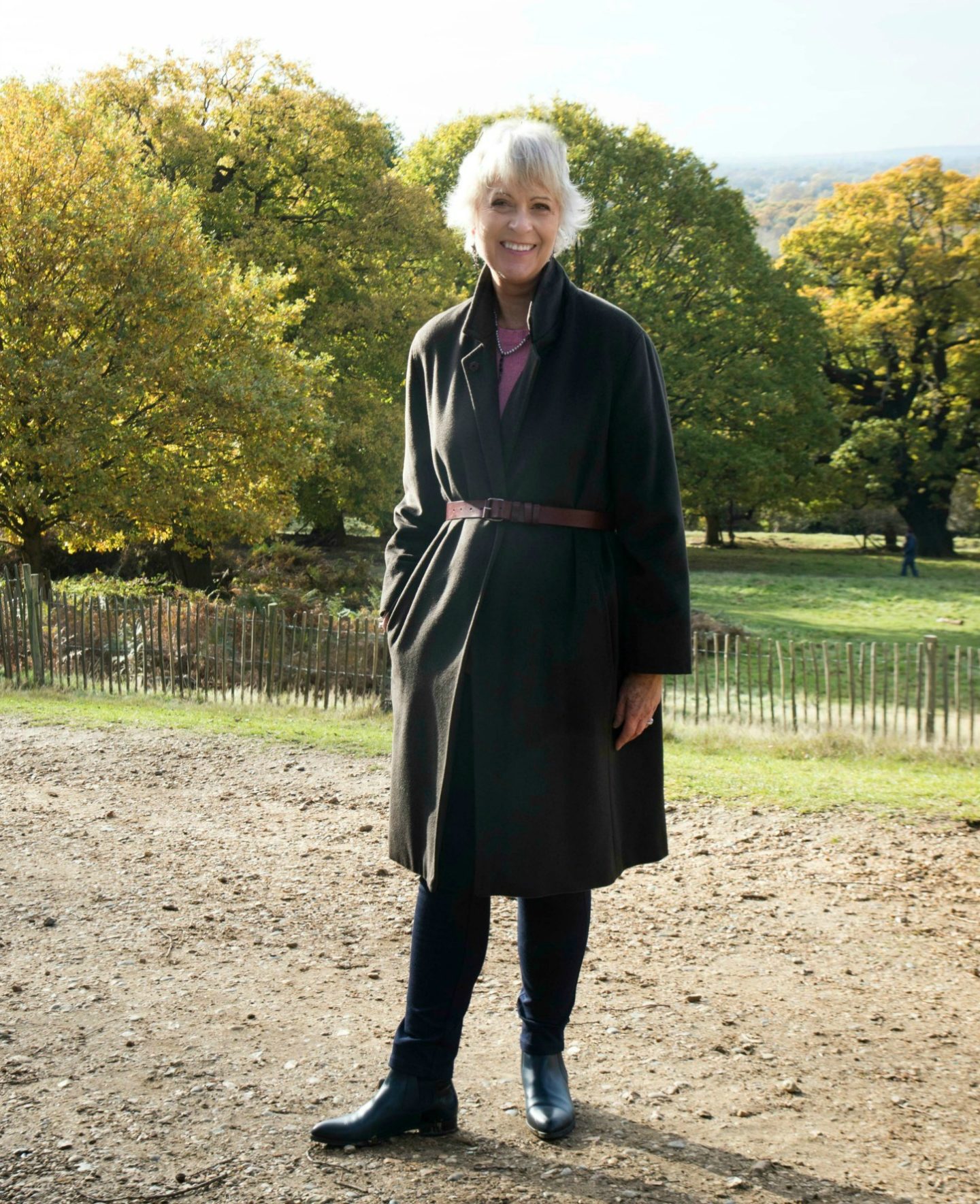 I have styled it here with a burgundy leather belt similar and my WinserLondon candy pink sweater and scarf. My navy jeans are also by WinserLondon. Ankle boots several years old.
Do you shop your closet and regenerate your good quality items?
CLASSIC COATS (MANY ARE ALREADY ON SALE):

Photos were taken by my friend and fellow blogger Julie of Jafinthebox. Do visit her blog she covers fashion, food and travel.