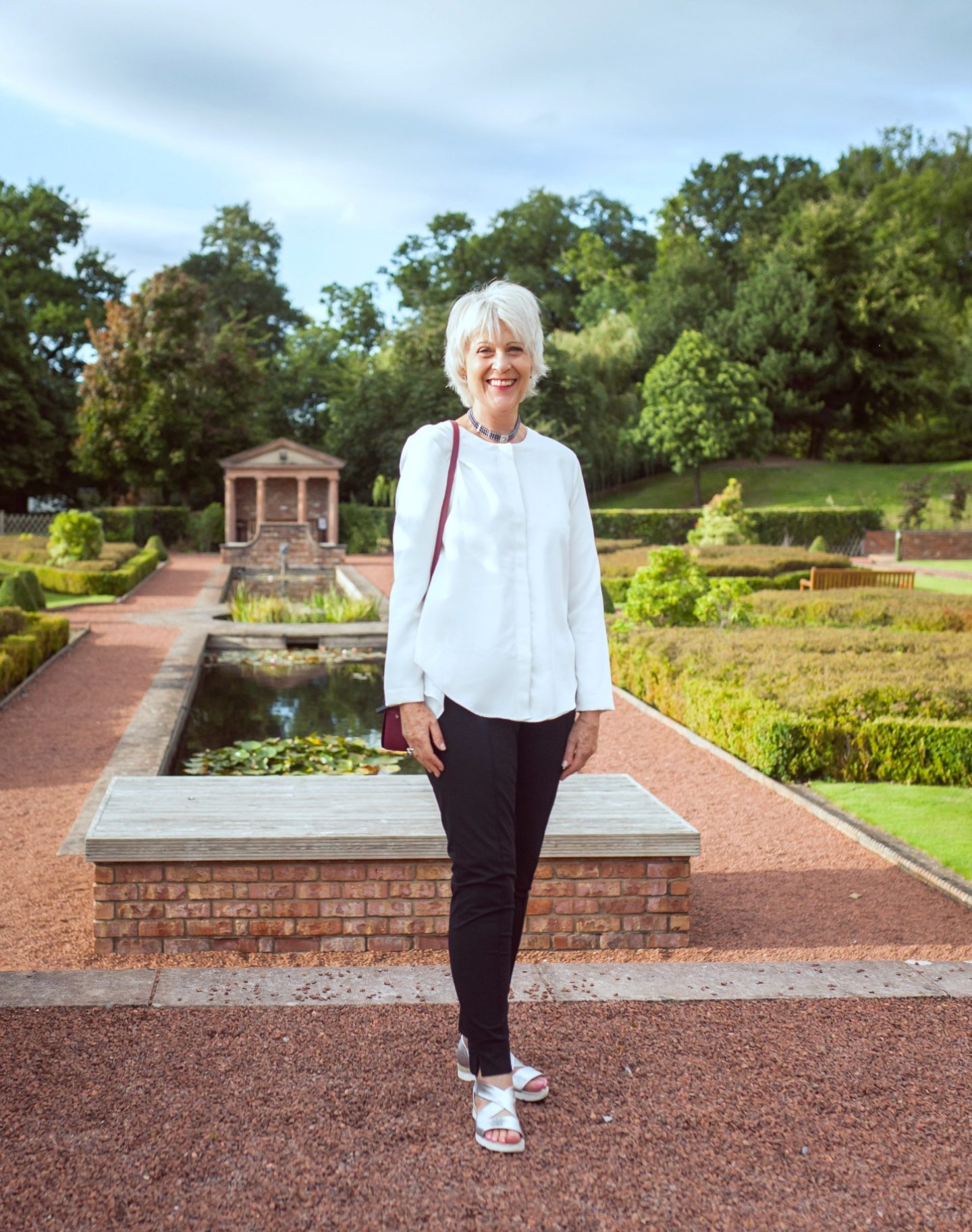 As promised I am sharing with you the outfit I wore for the Saturday night dinner during our family reunion and celebration. You can see what I wore for the first evening here. For my second outfit, I chose a pair of slim black trousers. They are a silky fabric and have been in my wardrobe for several seasons now. They pack like a dream. I am planning to replace them soon and have found a pair very similar at HopeFashion. I also found a good selection in the Nordstrom summer sale. I have teamed them with my Finery cream top. It has a lovely lacey back which you can see in detail on a previous post. It is sold out however I have just ordered a similar style in pale pink. It is more casual but with a similar interesting back detail. As it was a warm evening I was able to wear my silver sandals. I felt they added a bit of "glam". Silver footwear is predicted to be a big trend this coming Autumn.
SHOP THE LOOK: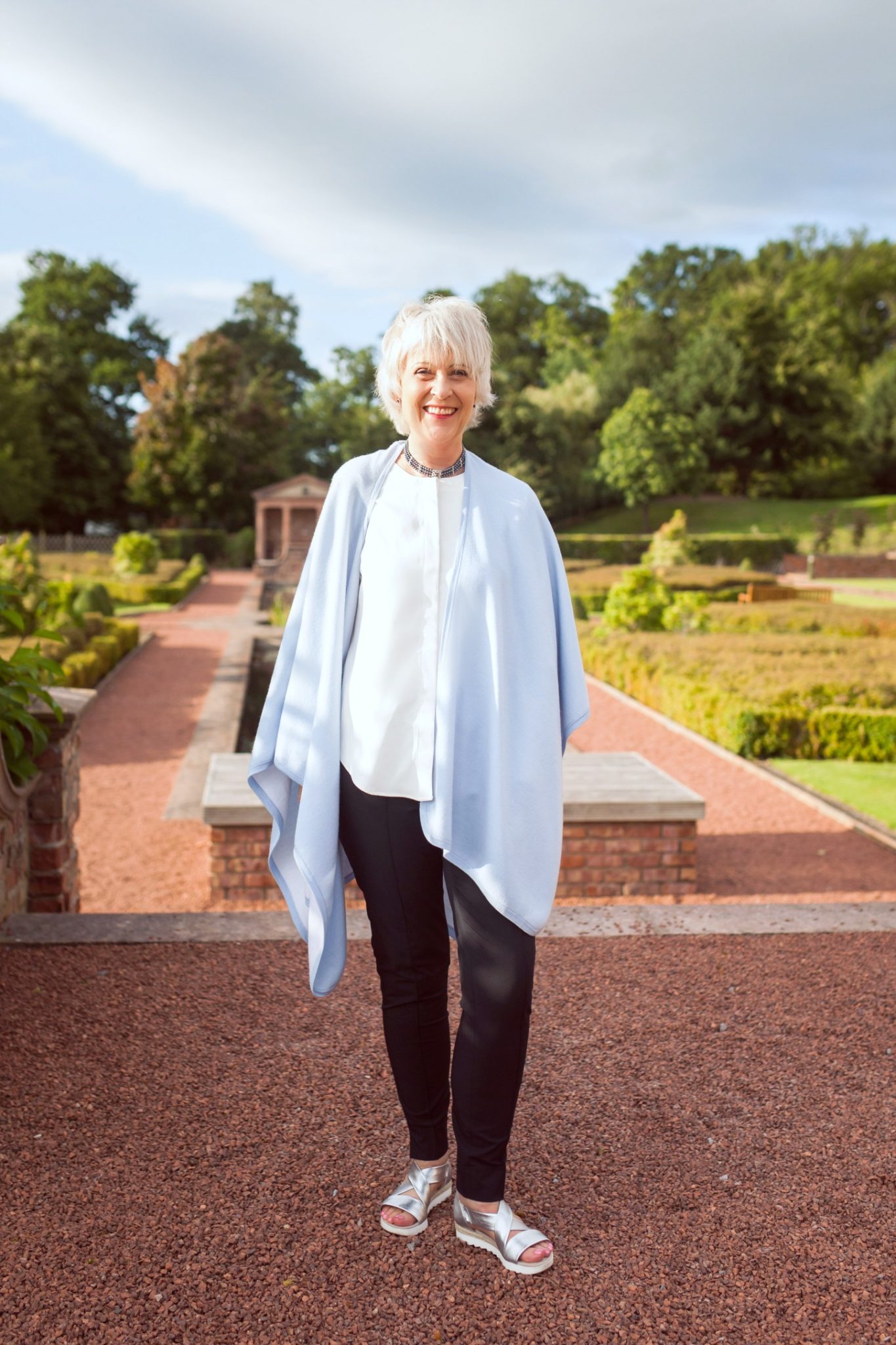 I have slung my tried and tested WinserLondon cape over my shoulders. I always travel with a cape as I find them indispensable for changeable weather conditions. They keep you cosy on aeroplanes and in air-conditioned environments. In this case, my cape adds colour to an otherwise monochrome outfit.
SHOP THE LOOK:
For my American readers:
Current Labour Day sales
Bloomingdales – Big brown bag sale
Equipment – Definitely one of my favourite brands and normally pricey.
Photographs were taken by Jenny Lynn photography at the CardenPark Hotel.