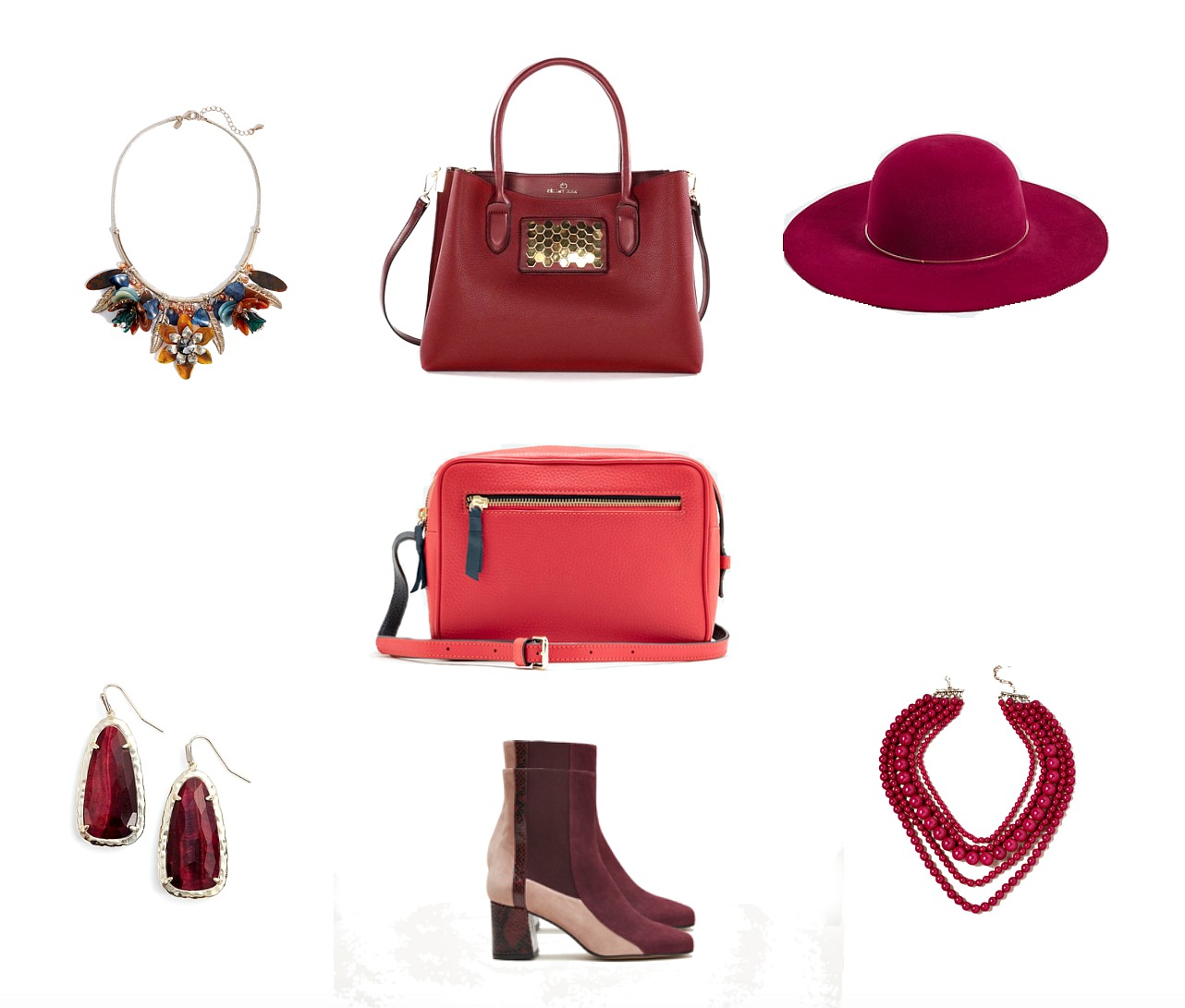 After what I admit has been a long summer break I returned to my pilates classes this week. It was great to catch up with my pilates friends and exchange gossip.It reminded me of the beginning of the school year and new school uniform. As the leaves start to become a rusty orange our thoughts turn to a new season and new colours.
Personally, until I have got my eye in regarding new shapes and styles or the weather turns really cold I am continuing to wear my lighter weight pieces. I find that accessories are a good way to transition into the autumn season. A new bag can transform an outfit that you might have become jaded with.
DETAILS OF ABOVE:
Multi coloured necklace (US link) / Burgundy embellished bag / Burgundy hat / Red cross body bag (UK link) / Ruby red bead necklace / multi tone ankle boots (similar USA link) / Ruby red drop earrings.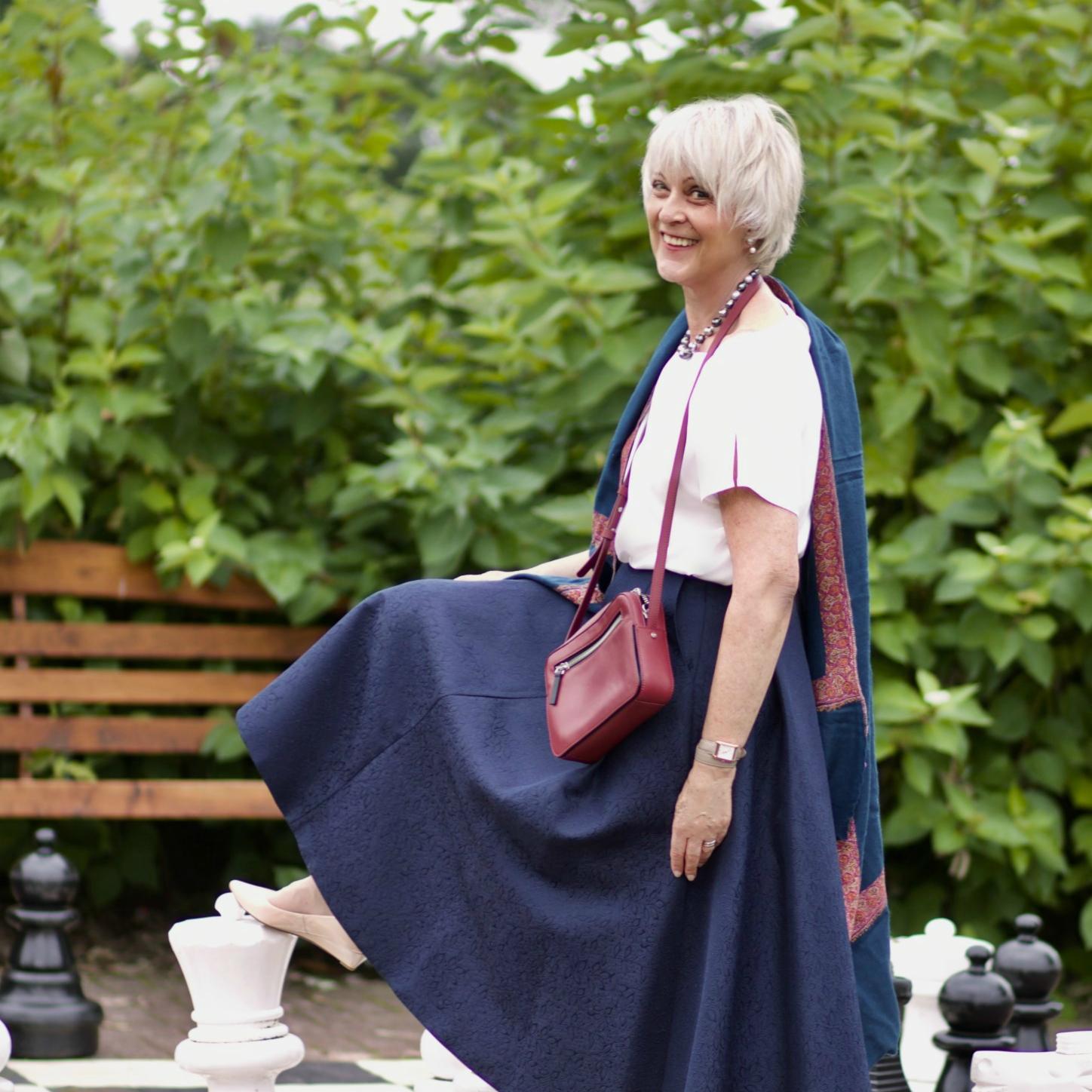 I bought this burgundy cross body bag by Jaeger in the sale. When I last looked it was still available at John Lewis. I love the colour. It lifts the blue and brings the whole outfit into autumn. I find it just the right size to carry my essentials. For details of the skirt, top and shawl see previous post.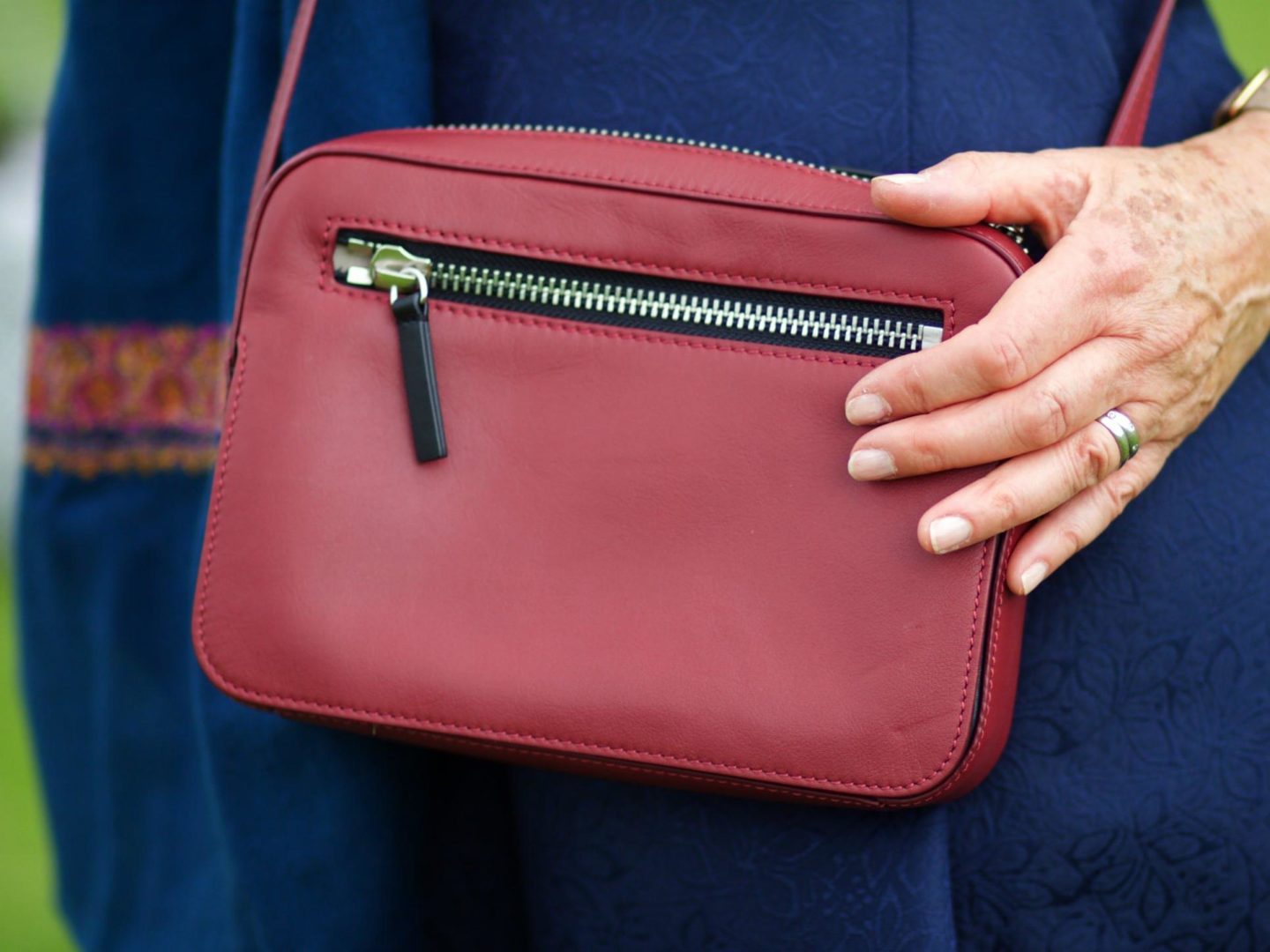 Red is going to be a very strong trend this season. I feel that the slightly softer burgundy/ruby tones can be softer and still add that autumn vibe. I may try the brighter reds at a later date.
MORE BURGUNDY ACCESSORIES: