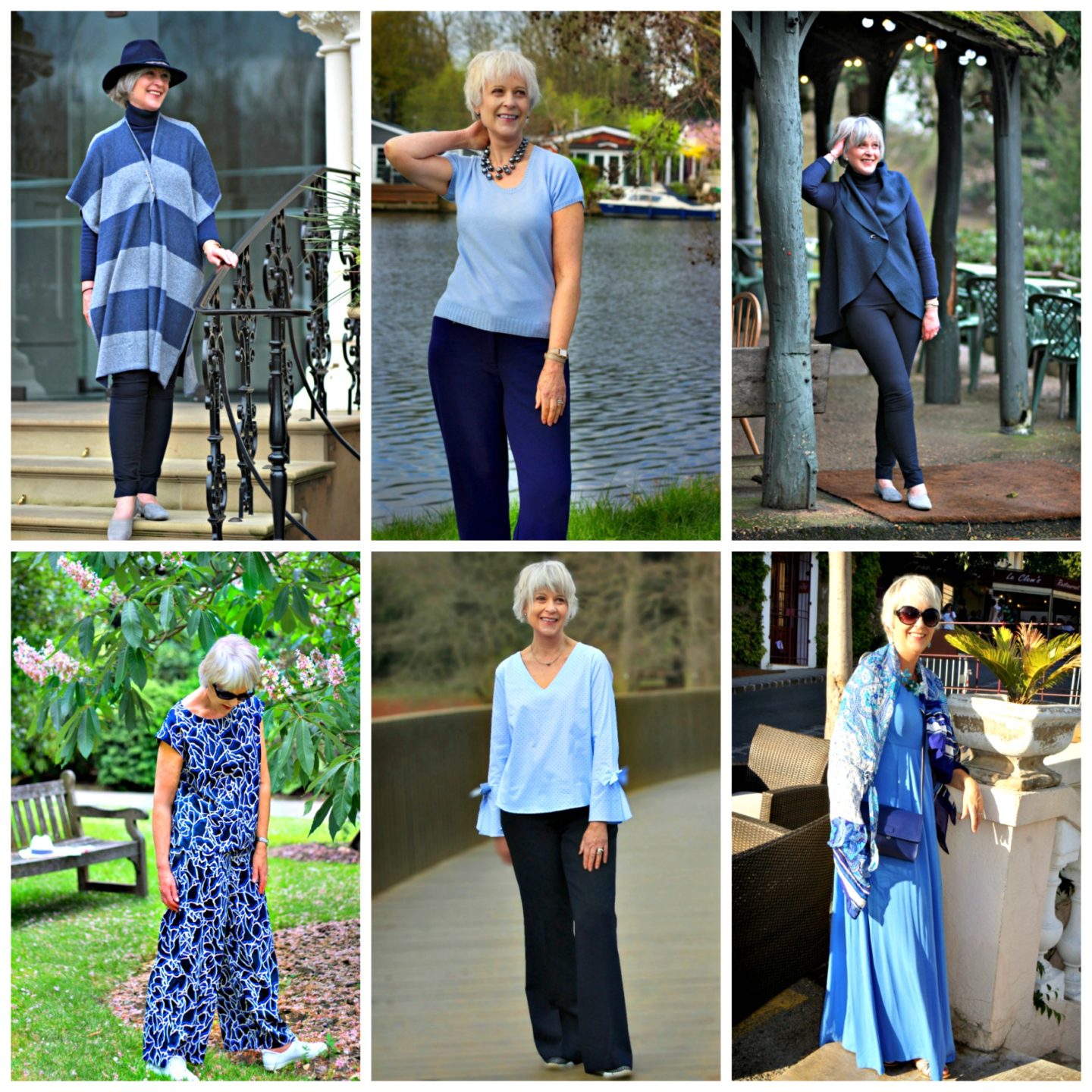 As the season comes to an end and before our thoughts turn to the colours and styles of Autumn 2017; I thought I would take this opportunity to review my Spring/Summer 2017 wardrobe. Blue continues to be my favourite colour from the pale hues to the deep navies.
This season I have tried some new brands; for example the "fair trade" brand People Tee. I have also been more adventurous with patterns and stripes.
The top row is a good example of layering. A strategy I find extremely useful especially in our variable UK climate.
Further examples of colours and shapes I favoured this season………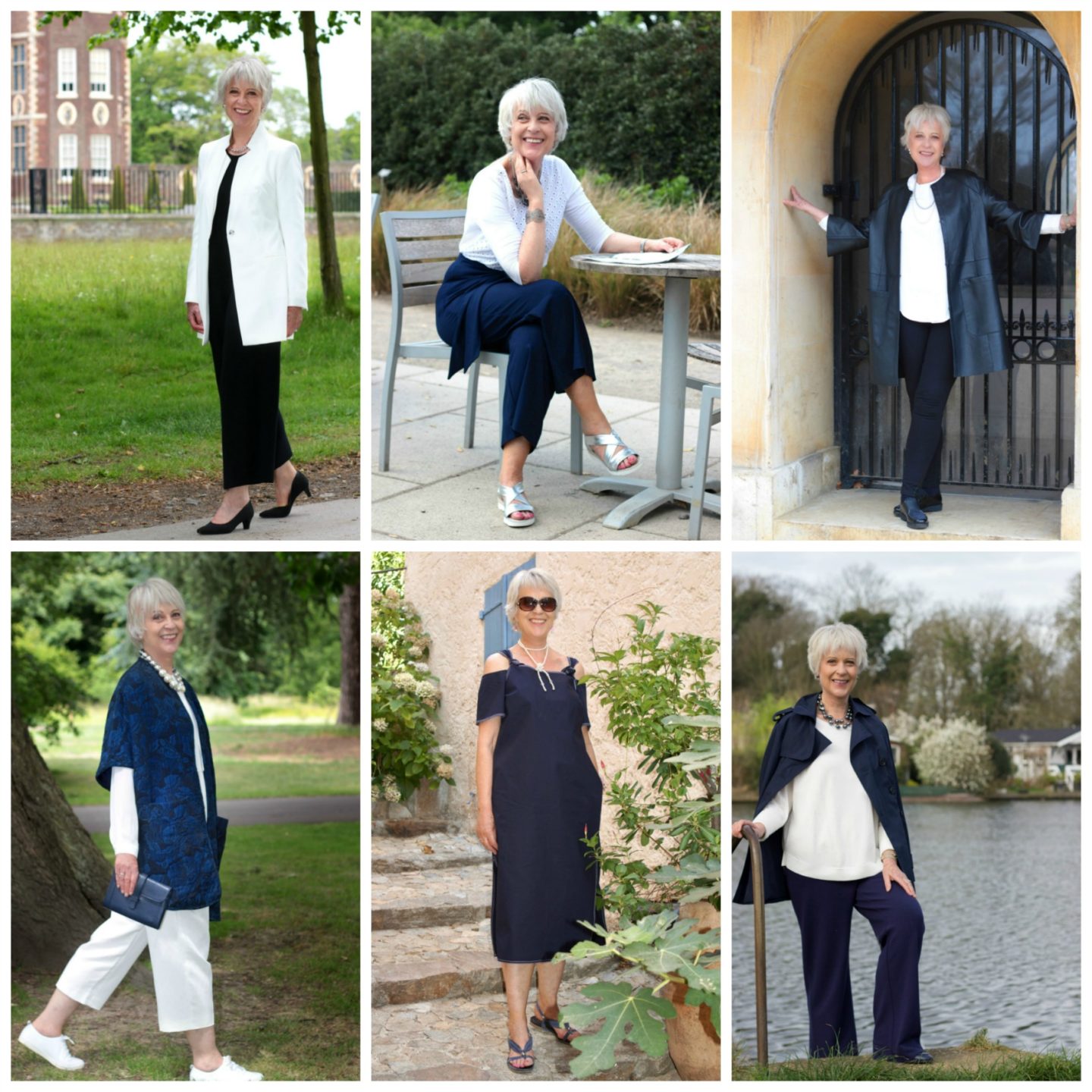 The classics are an essential part of a well-curated wardrobe. My basic neutrals are black/navy and cream. I favour simple shapes with the occasional "on trend" twist. My best jacket style is 3/4. I find this length both flattering (covers my hips) and works well with trousers. I experimented with the crop trouser trend and have a pair of cream linen and black both from MeandEm. I know this shape is not for everybody but I have found them both comfortable and useful. I wear more trousers than dresses as I find them extremely practical. However, when it is very hot I think dresses are cooler and feel more comfortable.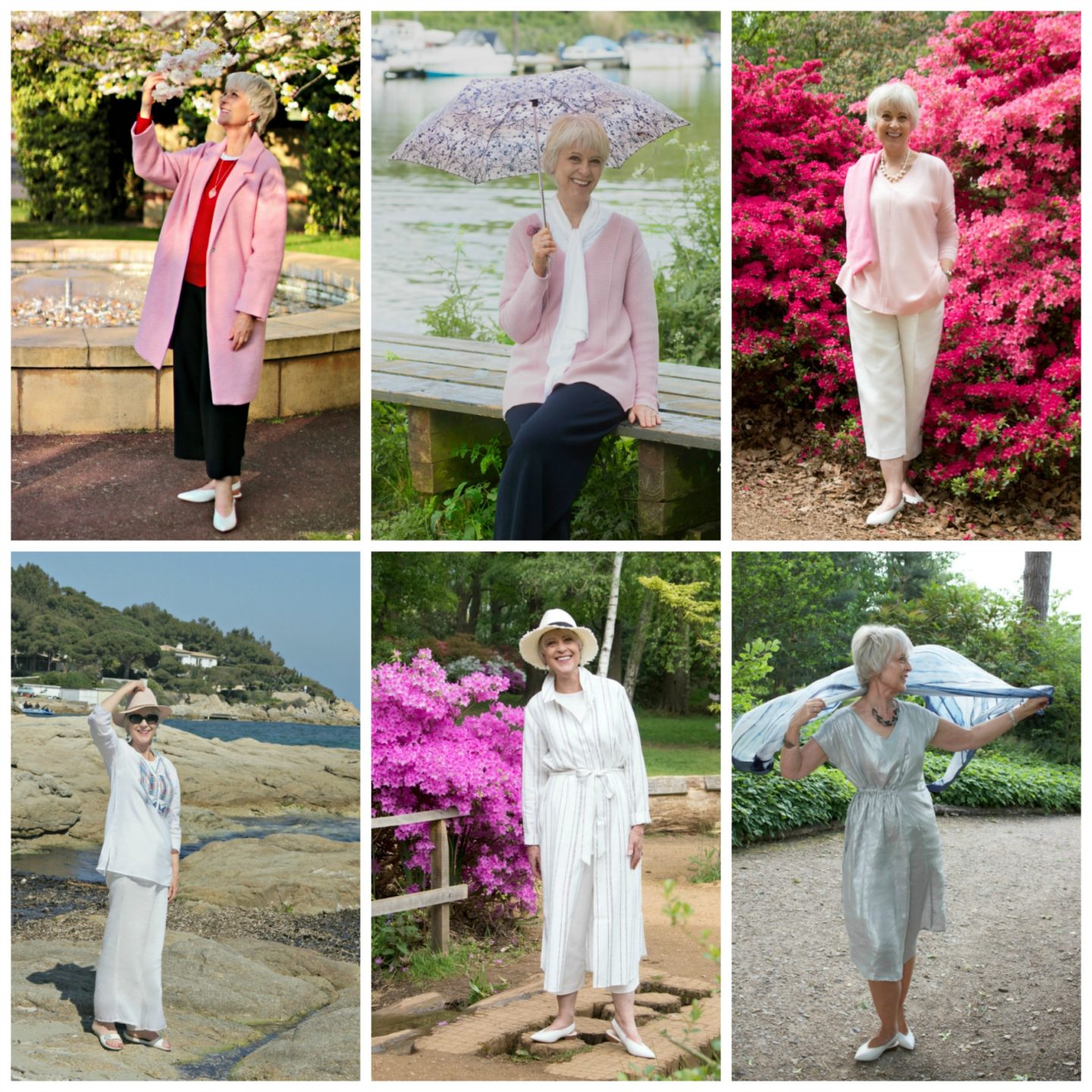 A soft pastel pink is my second favourite colour. I love my pink coat and will be wearing it well into Autumn. I am glad I tried it with a red sweater. A new colour combination that I will be wearing again. Lastly, when the temperatures rose I favoured my whites, creams and pale greys.
I have found this exercise extremely useful. The outfits above are a combination of items I already had in my wardrobe along with some new purchases. It gives me an idea of where my budget has been spent. I don't think that I have made any major errors this season.
A LIST OF BRANDS I FAVOUR:
MeandEm
WinserLondon
HopeFashion UK
East
Mango (US link)
MarksandSpencer (US link)
WoolOvers (US link)
This week I am sharing some tips on how to dress for a first date in The Telegraph. Click on the link to read what advice I am offering http://www.telegraph.co.uk/men/relationships/dressing-impress-50s-dater/