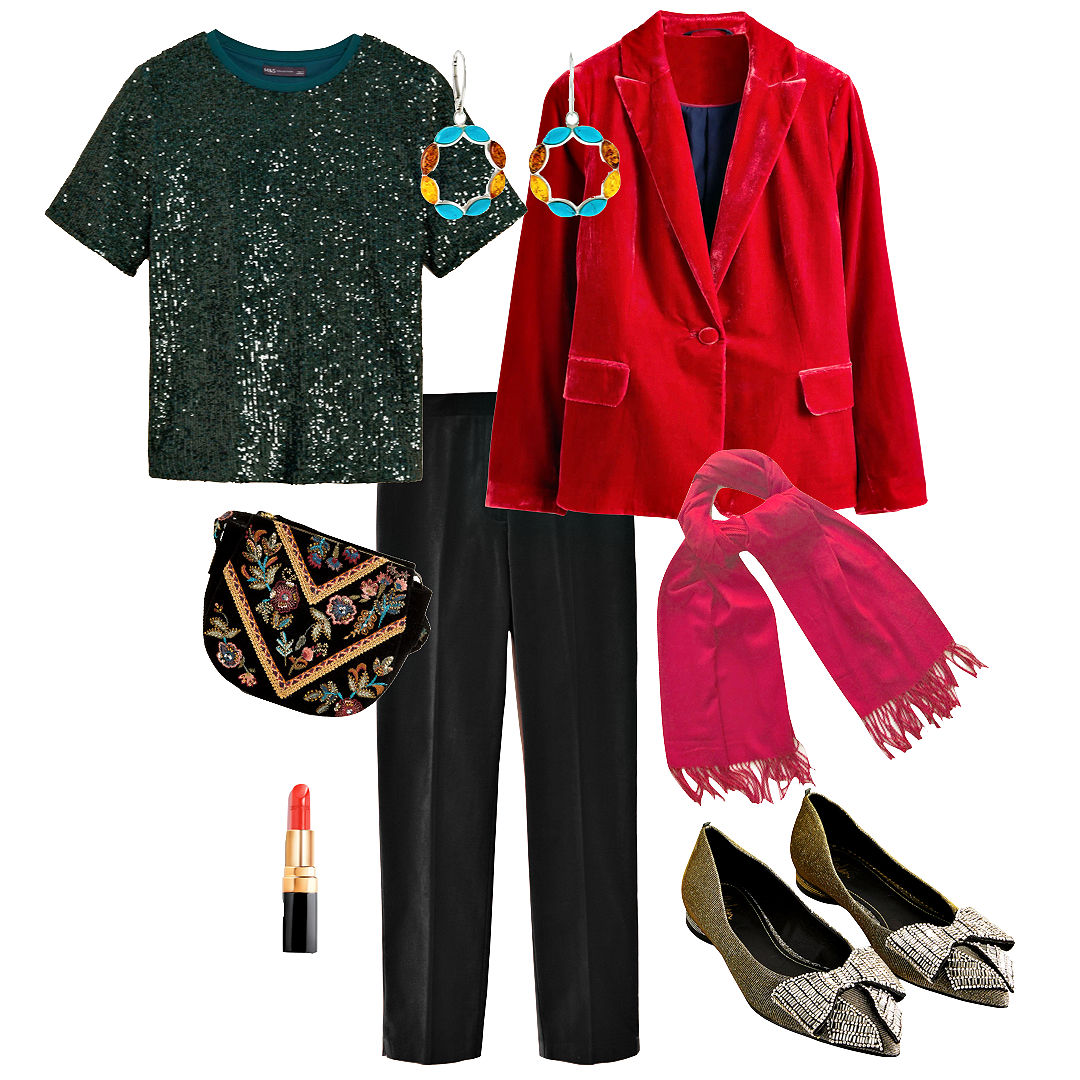 What to wear for the festive season. We may not be splashing out on a new Christmas outfit this year however it is still good to add a bit of sparkle to our everyday clothes to celebrate the festive season with friends and family. I know that sequins have had a bad press recently as the modern ones are made of plastic and are not very sustainable. I do love a bit of pizazz to lift my spirits during the dark winter days. If you look after your clothes they should last you for many years. The sequin jacket that I am wearing below was passed down to me by my grandmother. The lining is quite fragile however I still enjoy wearing it for special occasions.
Details of above:
Sequin round neck top MarksandSpencer (also available in champagne) || circular coloured earrings JohnLewis&Partners || Red velvet jacket Boden || Evening bag Monsoon || Black velvet trousers MarksandSpencer || Red cashmere scarf Chicatanyageshop || Evening pumps Boden || Red lipstick JohnLewis&partners.
Another fabric I love to wear for winter parties is velvet and velour. I love the red jacket from Boden in the first image. I can imagine wearing it during the day or even casually with jeans. The joy of having a smaller wardrobe it that it forces me to be more creative with my outfit combinations. Gone are the days of wearing certain items for specific occasions. Now we have the freedom to mix casual with formal, day with evening.
Accessories are another great way to jazz up a plain outfit. How about a pair of sparkly shoes, glittery earrings or a decorative evening bag.