Thank you all so much for your heartfelt comments to my last post. I do so appreciate every one of them. It has been a very challenging year for all of us. All we can do is keep going one step at a time in the best way that we can and I see no reason why we should not do this in a chic fashion. On that note, I thought that I would continue my theme of "Let's sparkle". Wishing you a sparkly and joyous festive season.
How quickly things change. Since I wrote this post last Friday the world seems to have gone upside down again. I will now be wearing my sequin jacket on Christmas eve for a Zoom call with my Grimaud friends.
On Christmas day I will probably be wearing thermal underwear. two sweaters and a puffer coat as we sit self-distancing around a fire pit in the garden.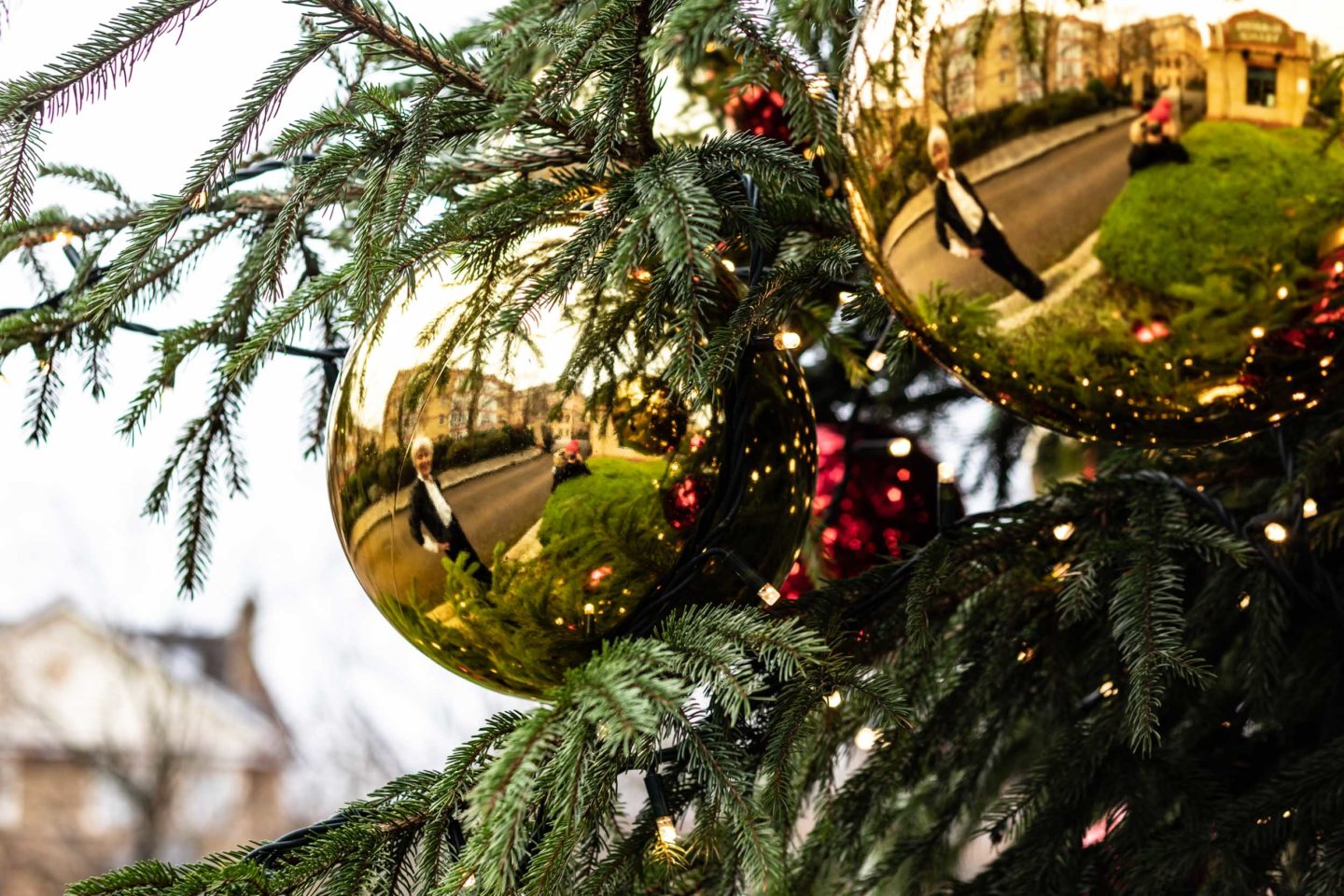 The gated community that we live in has put up the most magnificent tree this year so my photographer Laura Hines and I could not resist having a play around with it. She took some amazing photos of me reflected in the gold baubles.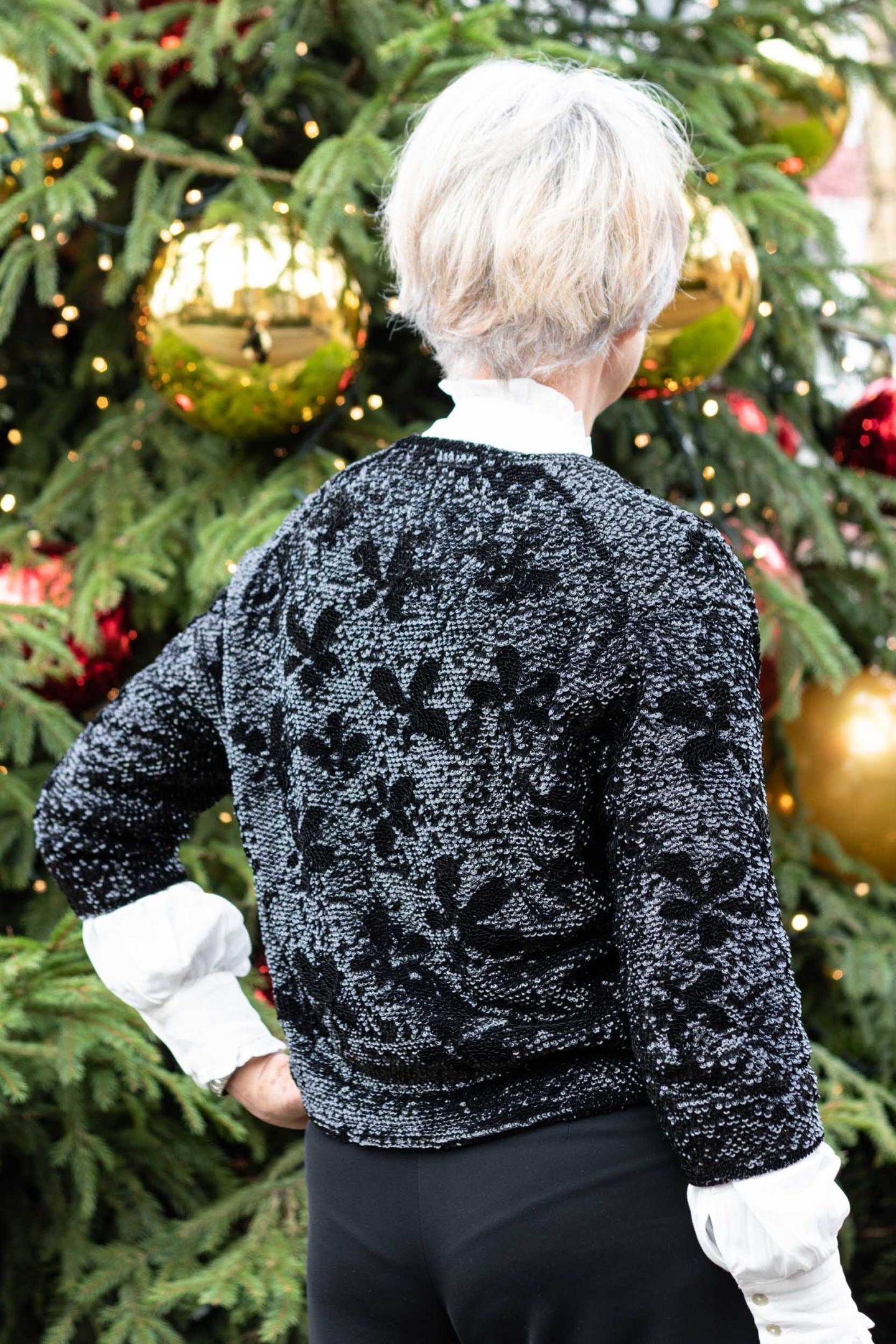 This is definitely sustainable fashion as the gorgeous black sequin jacket I am wearing originally belonged to my grandmother. I do not remember her very well as I was about five when she died however I do have memories of her being very elegantly dressed. This jacket must date back to about the 30s or 40s so I guess it is classified as vintage.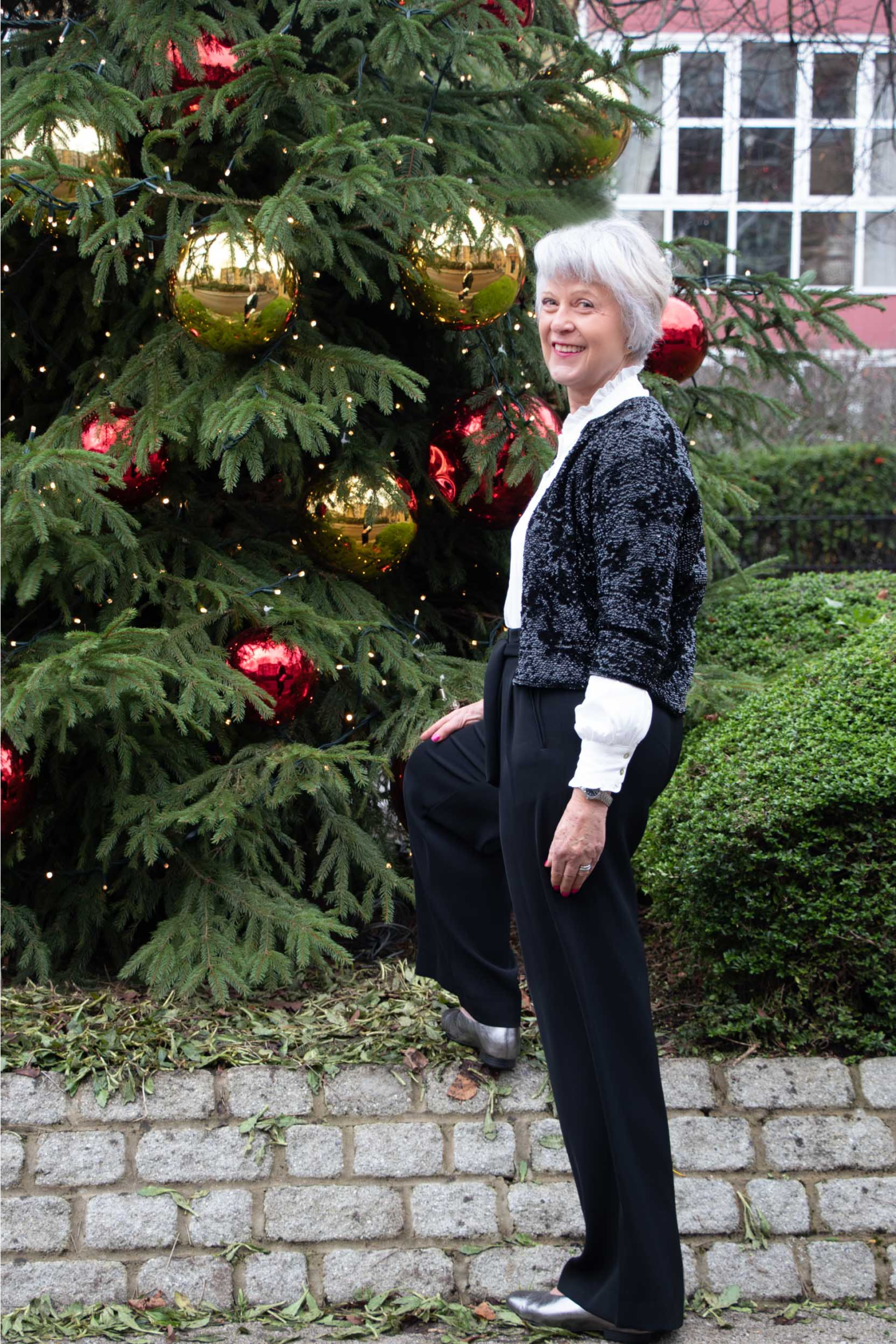 I have teamed the jacket with a pair of black Armani trousers which date back to the mid-nineties. My silver flats are from MarksandSpencer (about 2 yrs old). They seem to offer a similar style in gold this year. Cream blouse Mango similar.
Let us all keep positive, stay united and look forward to creating a happier 2021.
Remember to sparkle and find as much joy in life as you can.
I shall be taking a couple of weeks off. We were hoping to go down to our apartment in the South of France. Sadly this is not now possible.
Wishing you a sparkly and joyous festive season wherever you are.
These stunning photographs were taken by Laura Hines. Follow her on Instagram