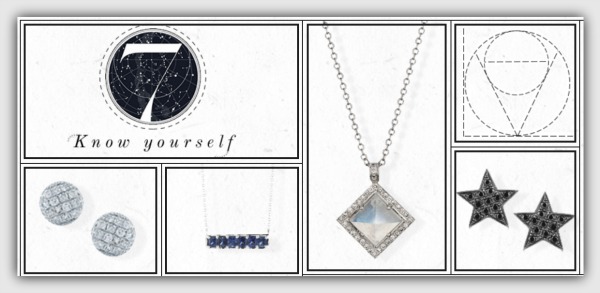 I love beautiful, elegant discreet jewellery. I am lucky to have a few sentimental pieces that I have cherished for years. Many of them presents from parents and loved ones and each piece holds precious memories. I am also interested in why certain gem stones appeal to me whilst others simply do not. I don't feel that this attraction is just about the colour. A real gemstone will have a certain vibration that mysteriously works with certain personalities.
I was recently introduced to The Alkemistry the brainchild of Kirstie, who previously worked as a jewellery buyer for Harrods. She realised there was something missing, something intangible and inexplicable when the perfect match between the wearer and a gemstone just worked. Read her story and philosophy here. Then have some fun with a "reading" to find out which stones are recommended for you. I certainly agreed with my recommendations; beautiful pearls, aquamarine and pink opals. I love them all.

These are real stones and metals and are therefore investment pieces, They make ideal gifts for wedding anniversaries, a daughter's 21st birthday, graduation or any occasion you want to commemorate with a gift that will last a lifetime.
This is not a sponsored post however I first met Kirstie through one of my oldest and best girlfriends so there is a personal connection.