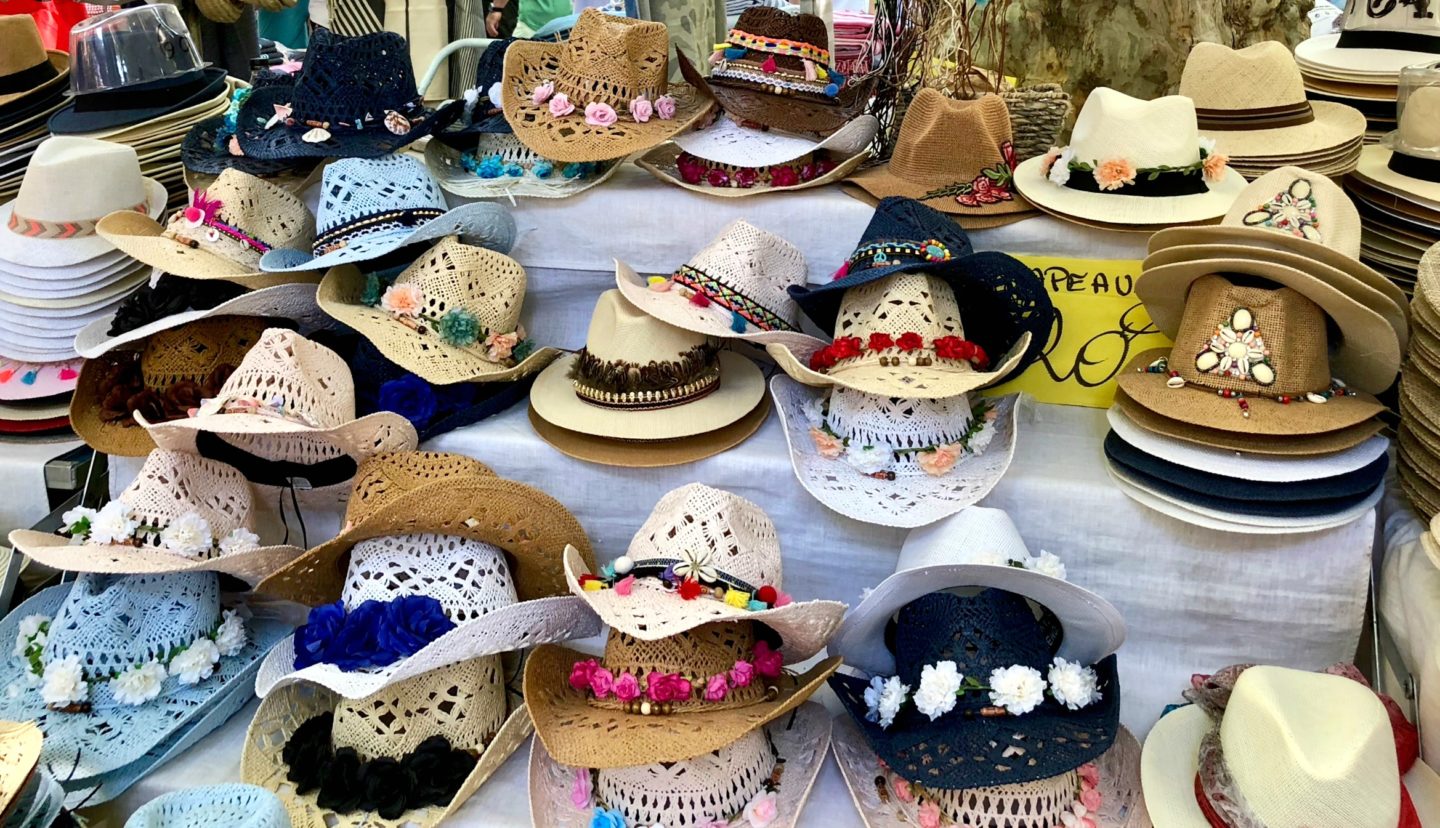 I find that it is worth getting up early to catch the 8.55am bus from Grimaud into St.Tropez on a Tuesday or Saturday morning to visit St. Tropez market in Place des Lices. If you leave it any later in the summer season it becomes too hot and crowded for my liking. At that time of the morning, the air was still fresh and the narrow lanes between the stalls were not too crowded. My friend and I were able to get a good look at the eclectic and colourful items on display.
Bags, espadrilles and hats, woven and fabricated in some form or other are very on trend this year. It is an easy and inexpensive way to add an up to date touch to a summer outfit.
The hats seemed to have a stetson like shapes this season. As well as the neutrals there were pale pinks, pale blues and whites which would look very pretty with a floaty kaftan on the beach.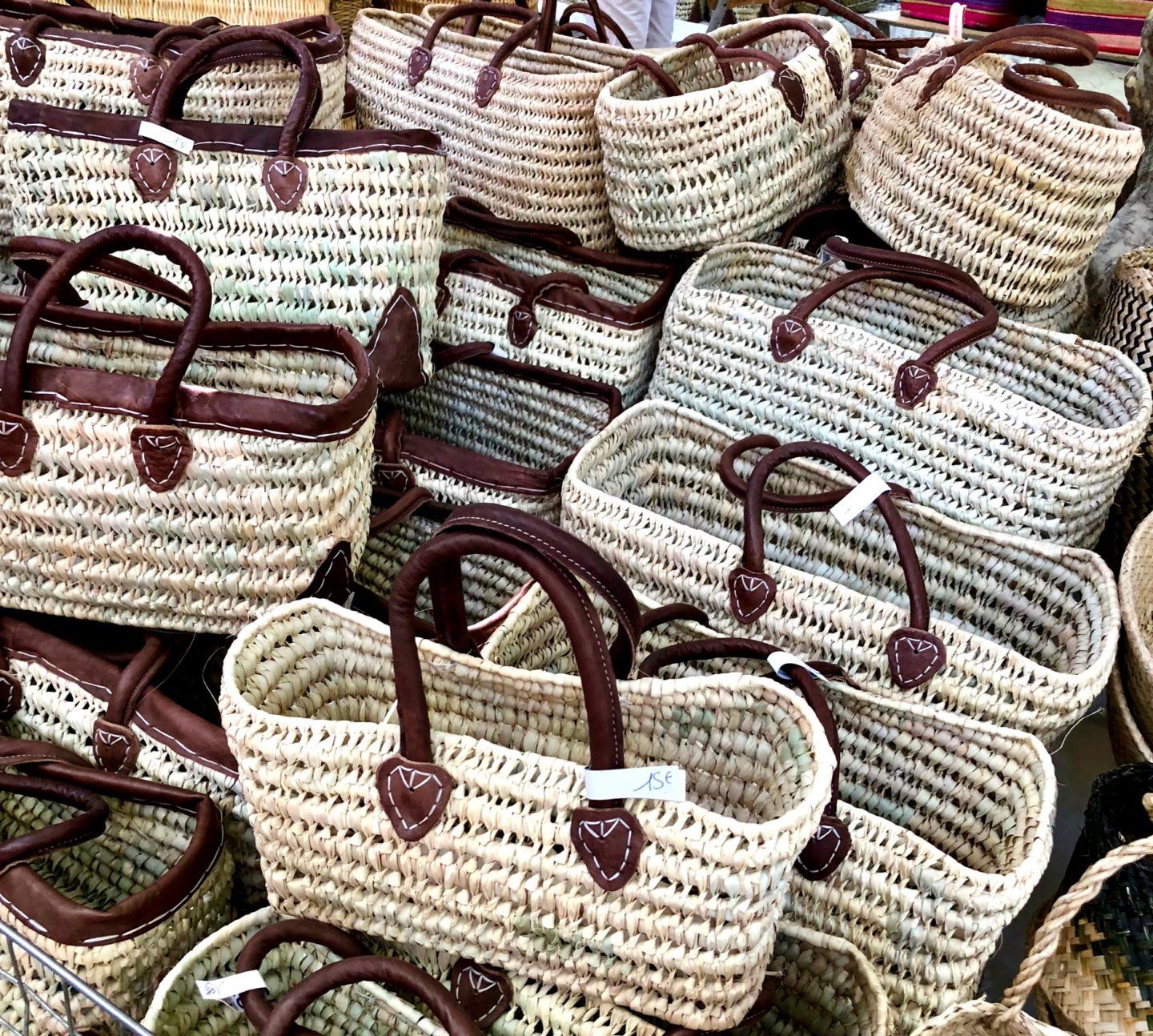 Classic french panniers. I am never without mine when I go shopping.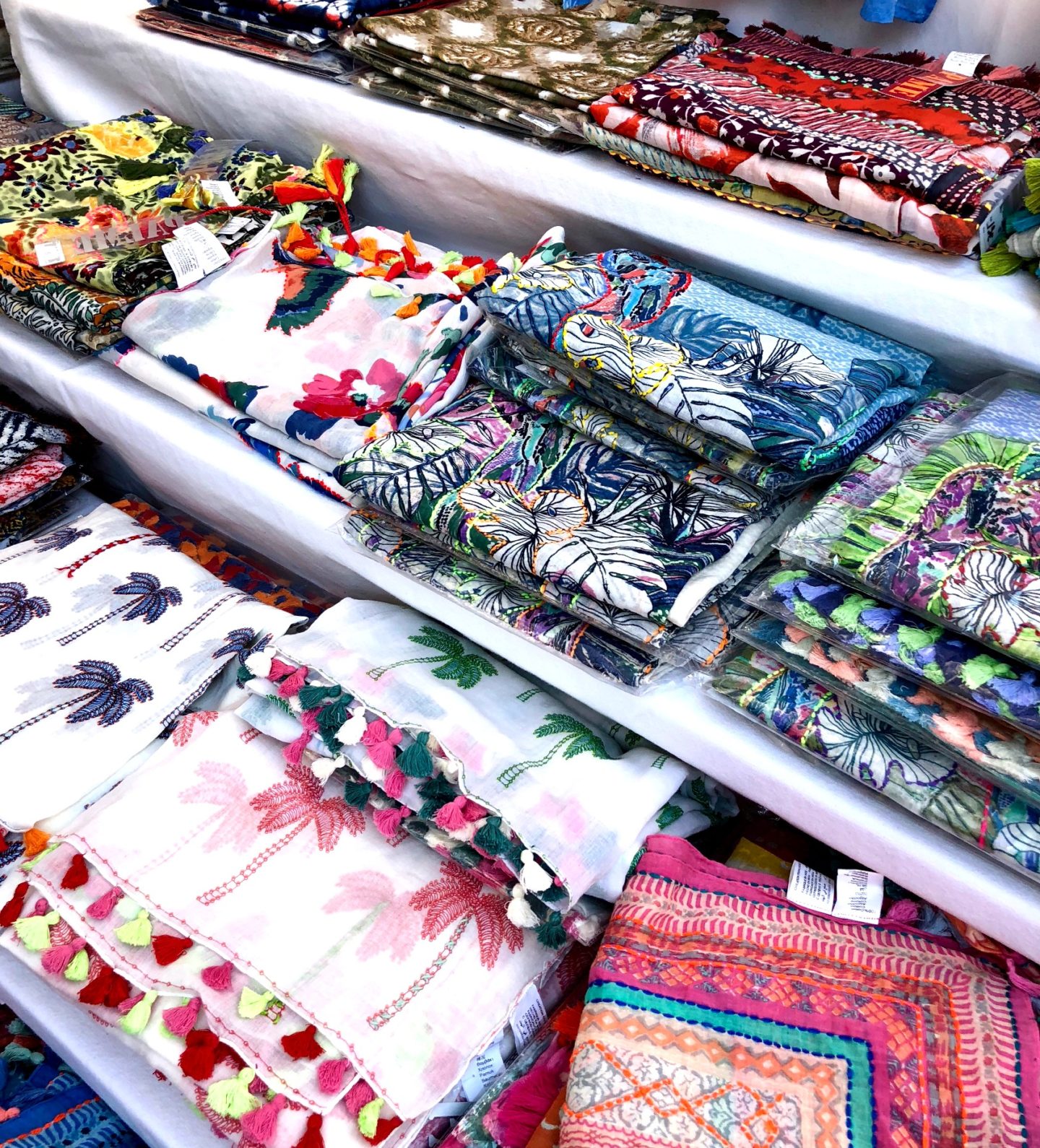 This is my favourite stall. All the scarves are cotton and excellent quality. I love the designs and could not resist a blue toned parrot designed one, which you will be seeing on this blog shortly.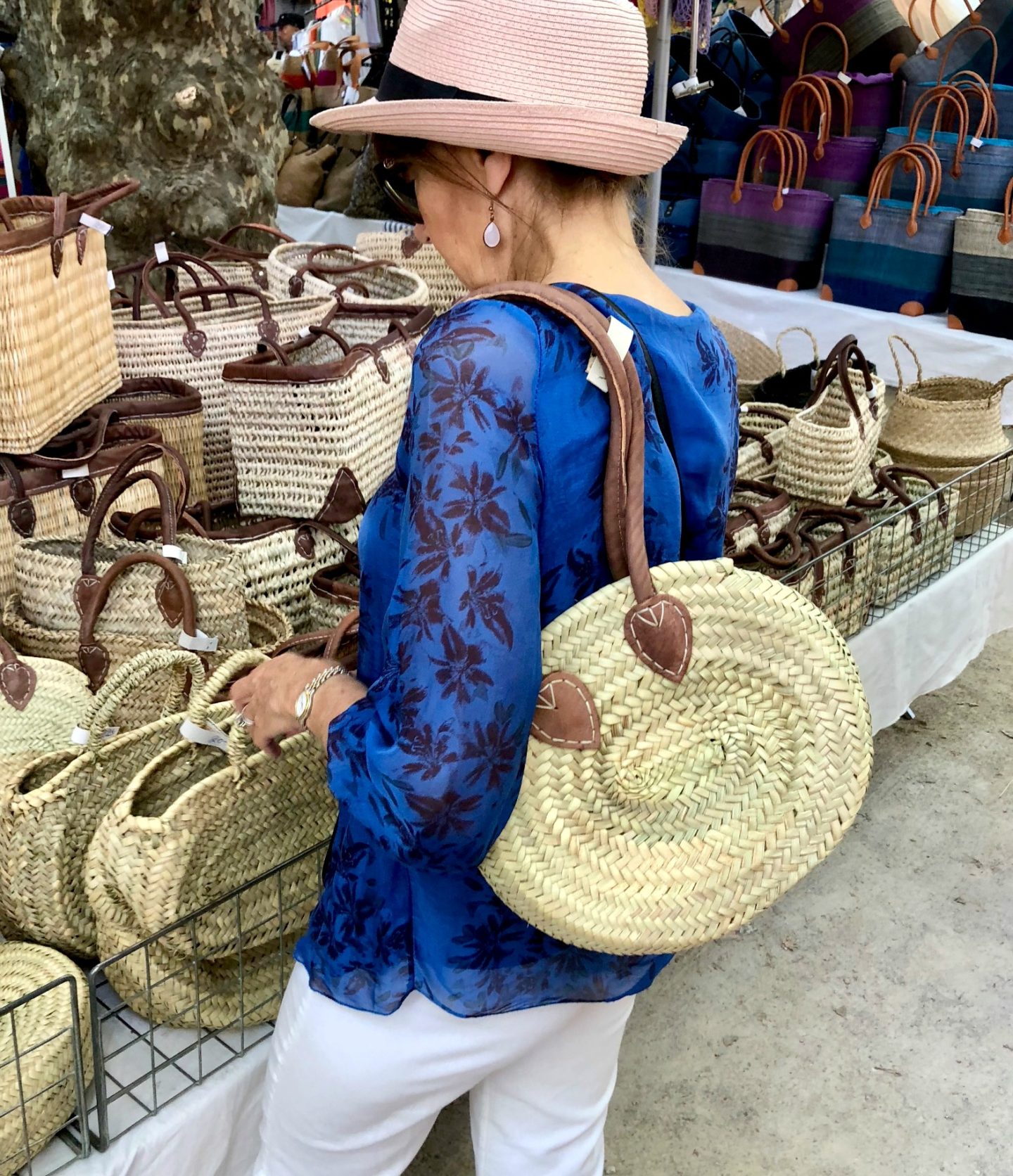 My friend Dee inspecting the smaller straw baskets. This year the small circular ones were the most popular.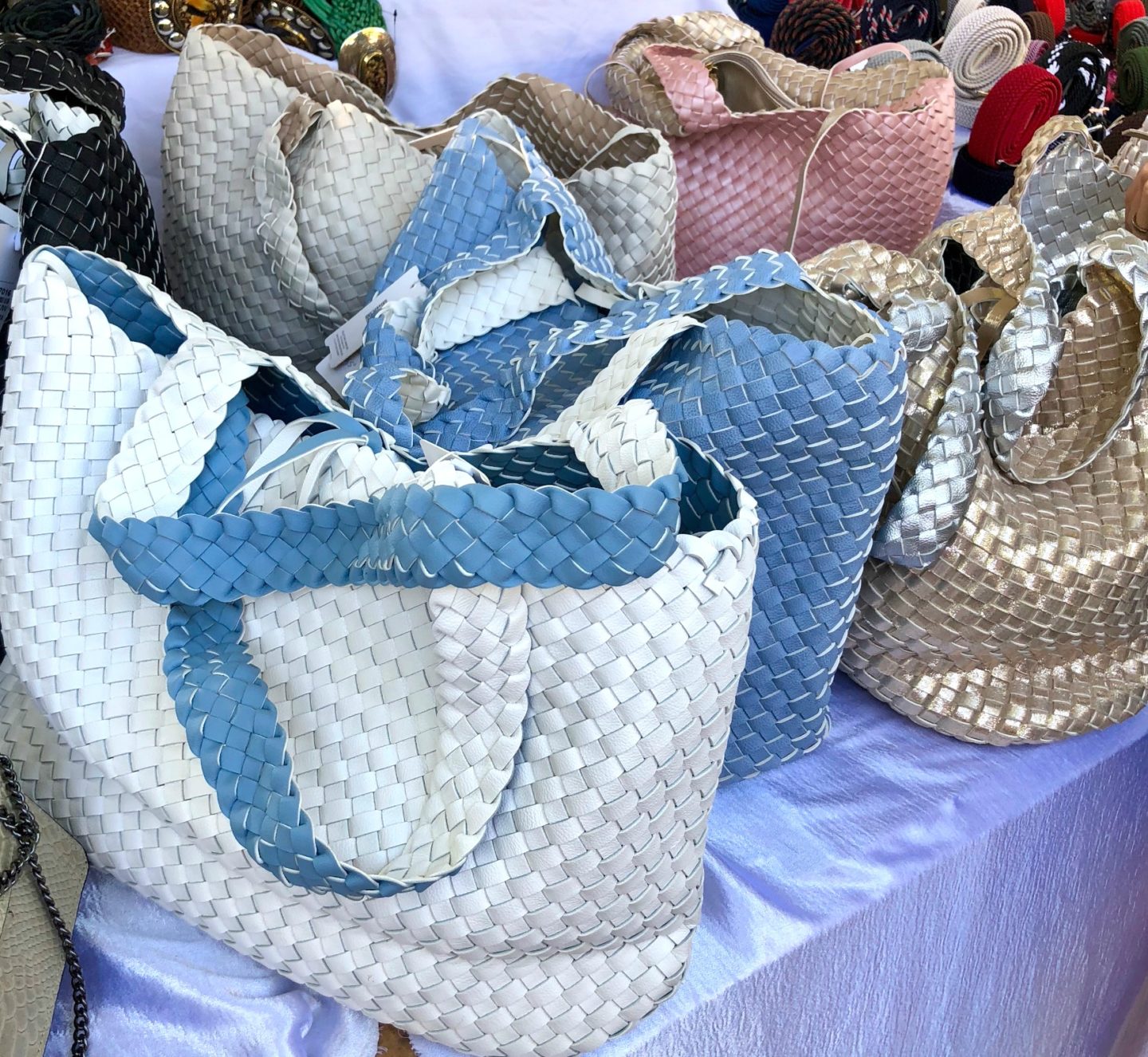 These bags are absolutely superb. Real leather. Bottega Veneta without the high price tag. They are reversible.
Whenever I am down here in Provence I make sure I visit the local market in St.Tropez at least once. Two of my recent trips this Spring here and here if you are interested in reading more about this eclectic market.