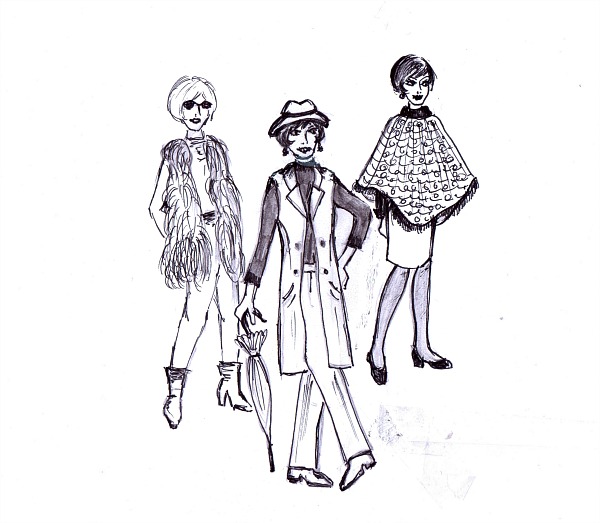 Sketch by Dee
Should we become invisible after 50?
I don't think so.
I was waving the flag for women over 50 to have the confidence to be visible and to continue to enjoy fashion.
Here is a transcript of my talk which I thought you might be interested in reading:-
At 50, despite being tech dyslexic, with no experience in social media, photography or modelling I started my blog Chicatanyage and accidentally became a fashion blogger and role model for women over 50.
Chicatanyage is a blog designed to inspire women of all ages to continue to enjoy and have fun with fashion. It is a supportive community where women can leave comments about fashion, style, beauty and growing older.
You may not be 50 now, one day you will be. We are a growing demographic. Should we fade away and become invisible? No I don't think so. Let us break some of the old rules and wear what we love. Wearing a favourite outfit and a bright lipstick has helped me through many difficult times in my life. Clothes are not who we are however they have the power to communicate without saying a word. What do we want to communicate to the world as mature women?
No more invisibility. Why should our fashion choices be defined by age.
Let us be stylish and chic role models for our daughters and grand-daughters and change the perspective of becoming older."
I would love you to share this post and help spread the message that as older women we still want to engage with life and if we choose continue to have fun and enjoy looking chic and stylish in our own individual way.