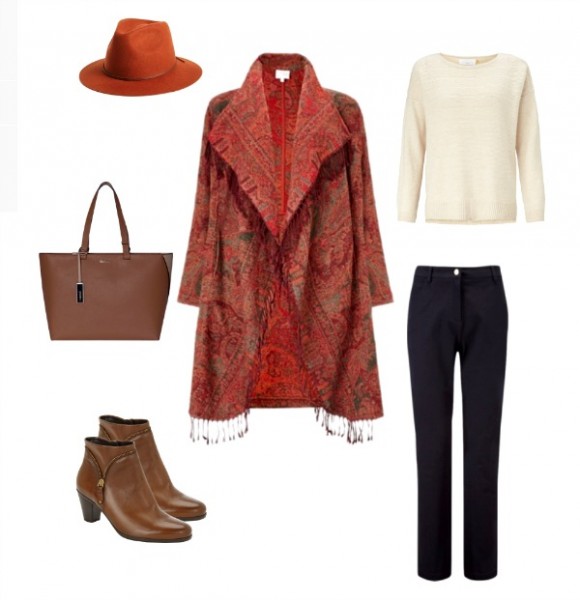 3 ways to wear a colourful coat
Sometimes it is lovely to indulge in a colourful statement coat maybe for a special occasion. Then once the occasion is over there is a risk that the coat may languish in your wardrobe.
I am aware that I often represent the cooler palette of the colour spectrum probably because these are the colours that work best for me. This time I have chosen rich autumnal colours that reflect the beautiful yellows, rusts and browns of the trees outside my window. At this time of year they are shedding their leaves and creating a multi coloured tapestry.
Here I have take an bright vibrant coat by East and styled it 3 different ways.