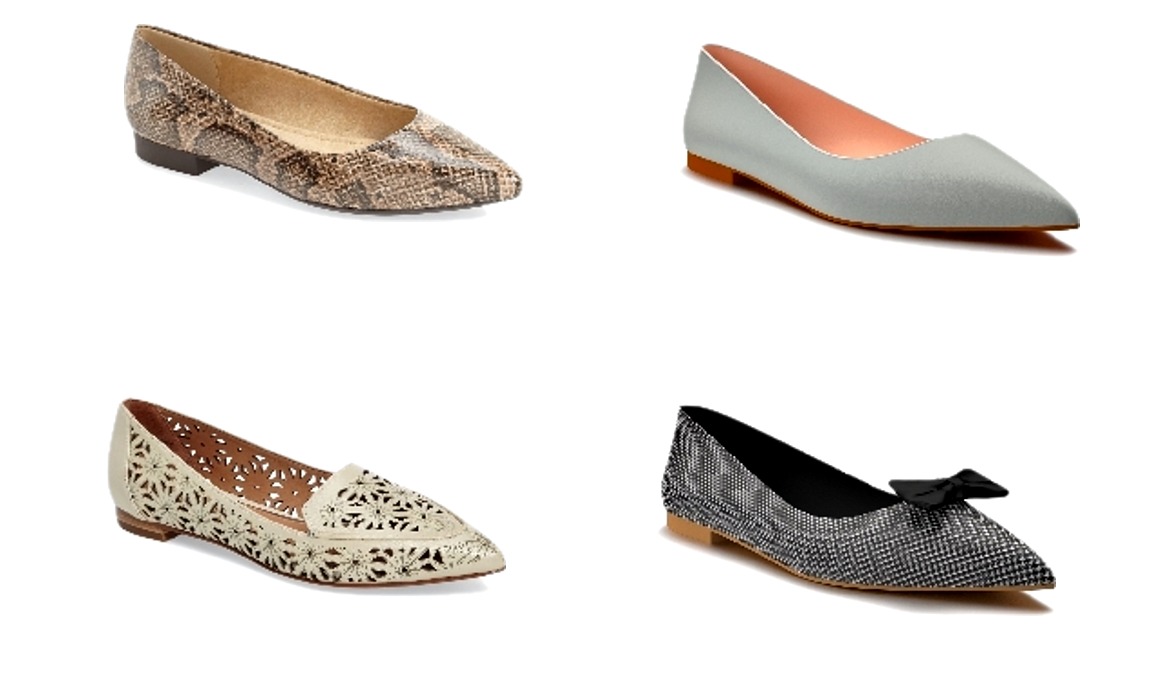 I am so glad that pointy toe flat shoes are back in fashion for Spring. My feet never looked very good in the round toe bally flats that have been so popular for the last few seasons. The reason for this is at 5'7″ and size 37 feet round toed shoes just look silly. They shorten my feet and can give the impression that I am about to topple over. Not a good look.
ABOVE; Collection of flats from Nordstrom. From top left Vivien snakeskin flat // Pastel pointy toe flat // Spot bow pointy toe // Laser cut loafer.
Check out more styles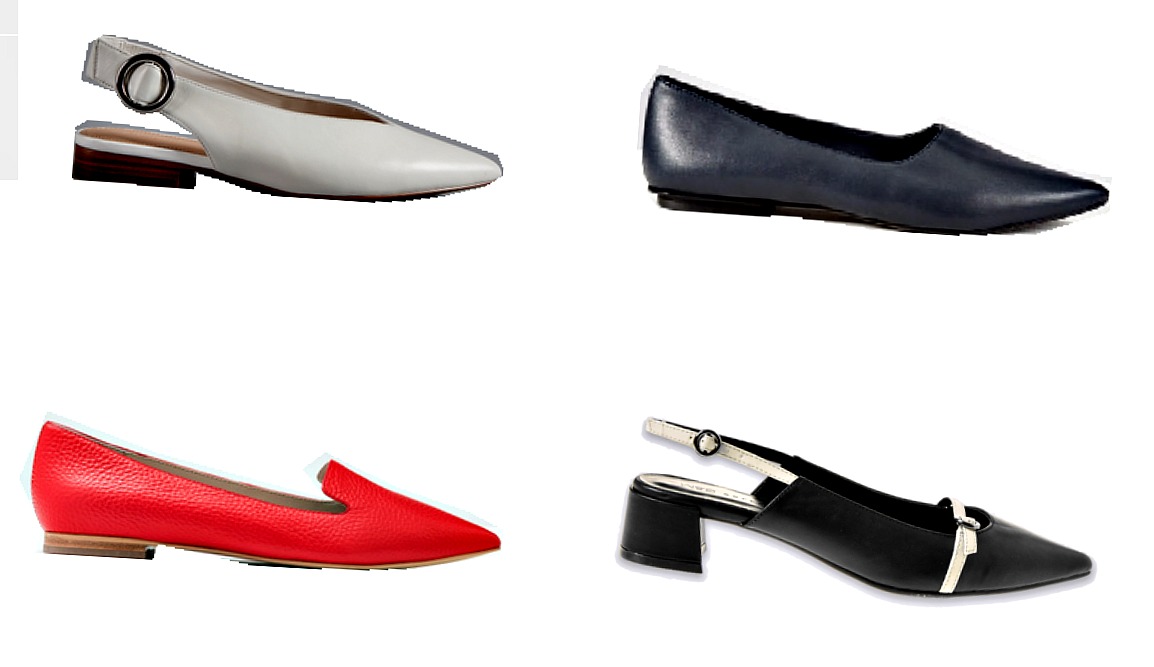 I can't wait for Spring to arrive so that I can shed the boots I have been wearing for the last six months. I will feel like a snake shedding its skin to reveal a brand new appearance.
I have just ordered the white sling back shoes from Marks&Spencer. 20% discount but hurry sizes are selling out fast.
ABOVE: Cream leather sling backs Marks & Spencer (US link) // Navy Tania flat Jigsaw // Slingback block heel Marks & Spencer // Red slip on Boden USA (UK link)
What do you think. Do you have a preference for round toed or pointy toed styles and if so why?