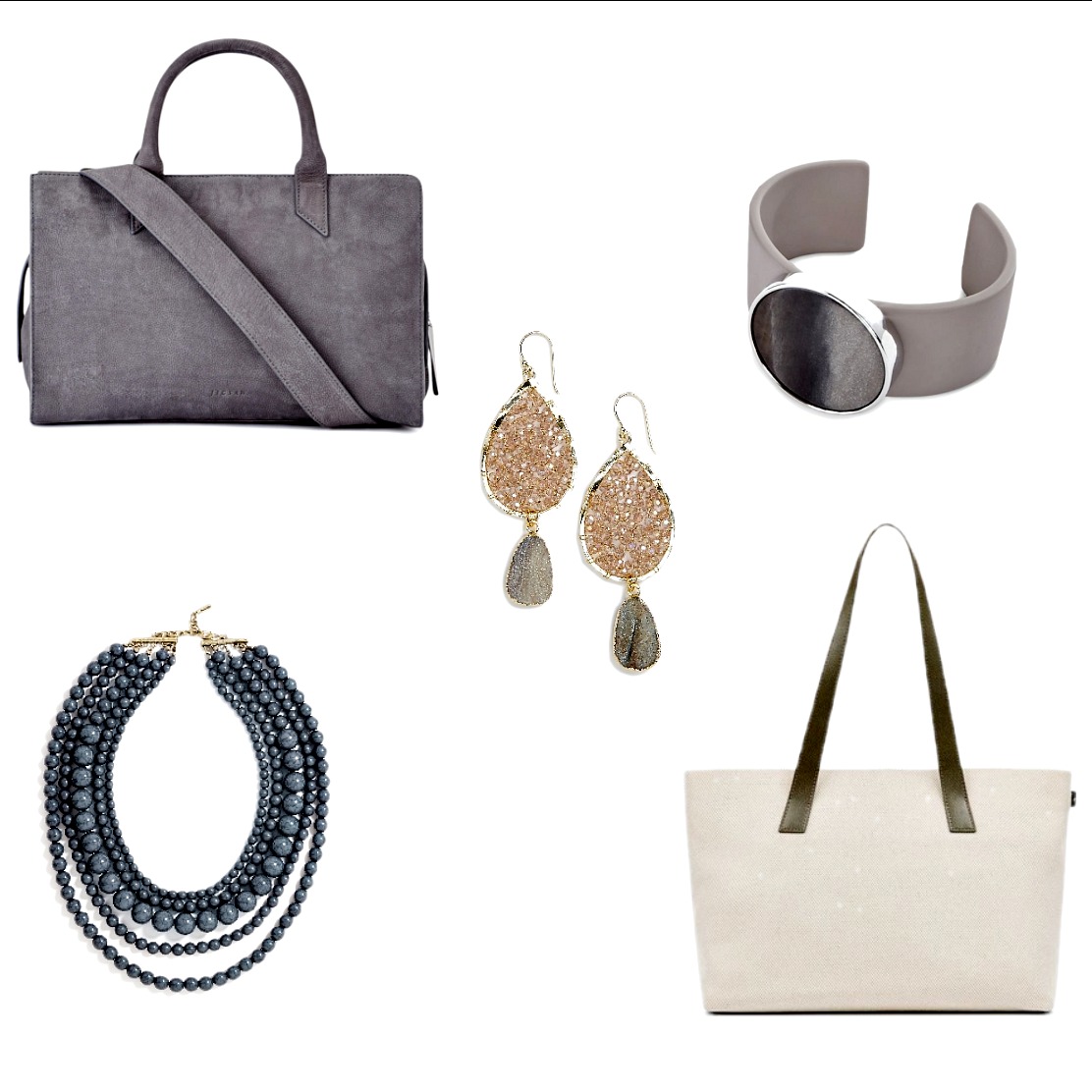 Want to look more modern? Liven up your wardrobe with accessories. They help pull your wardrobe together and add sparkle.
Accessories extend the life of your classics with an inexpensive necklace or pair of earrings. It will help ring the changes and stretch your budget.
You can either choose classic neutral accessories as shown above. Alternatively be more adventurous and opt for a touch of this seasons on trend colours.
DETAILS FROM TOP LEFT CORNER: Grey leather bag Jigsaw // Grey resin stone cuff Jaeger // Leather canvas bag Jaeger // Grey multi strand necklace Nordstrom // Smoky agate drop earrings Nordstrom.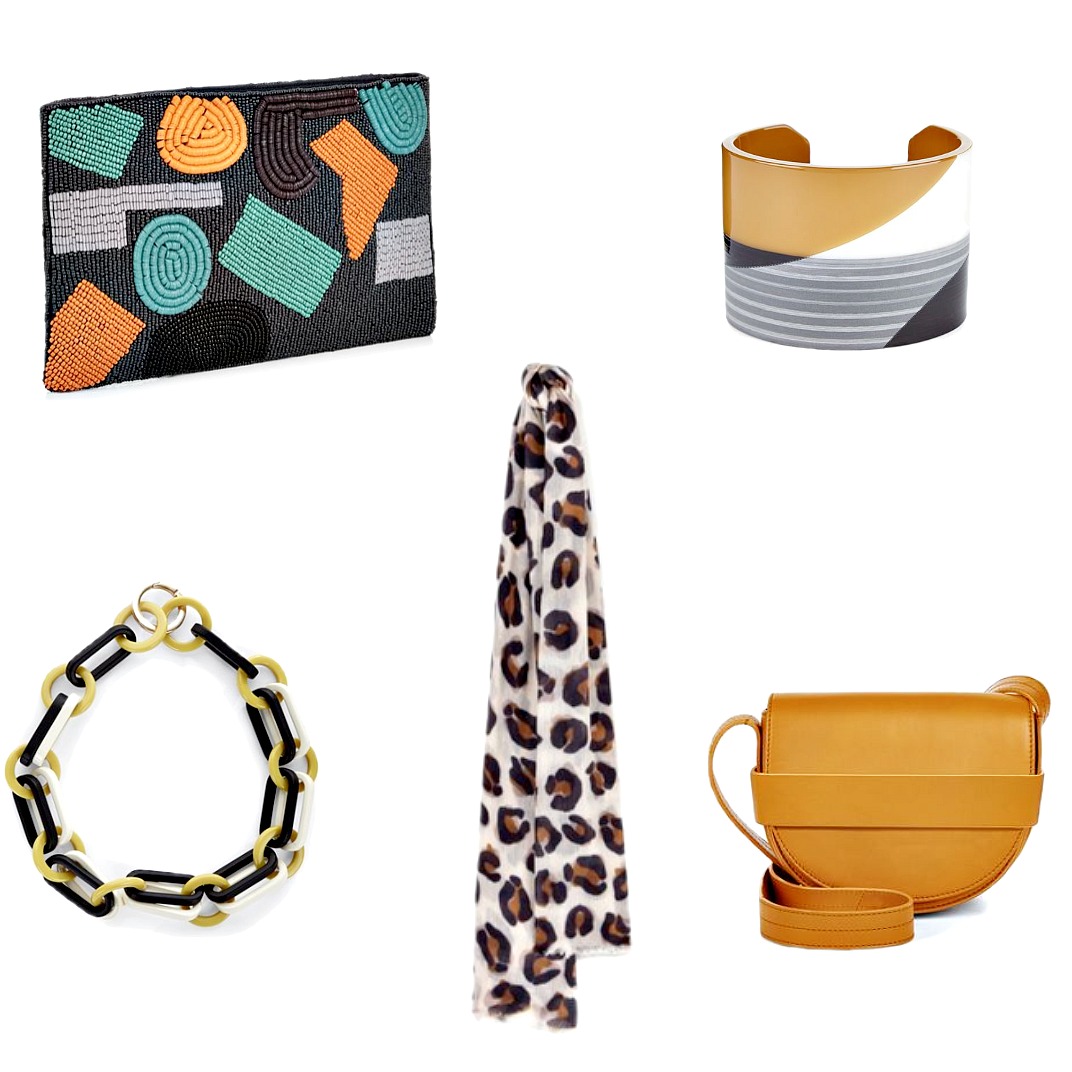 I have divided my picks into warm and cool tones. To play safe stick to the colours that suit you. They will co-ordinate well with your classic neutrals. Alternatively why not have some fun and add a contrasting tone to your basics. As long as the colour is not worn near your face it should not detract from your look. Opposites can sometimes attract.
DETAILS FROM TOP LEFT: Abstract beaded bag Jaeger // Resin graphic print cuff Jaeger // Mini saddle bag Jaeger // Leopard print scarf Jaeger // Resin pop necklace Jaeger.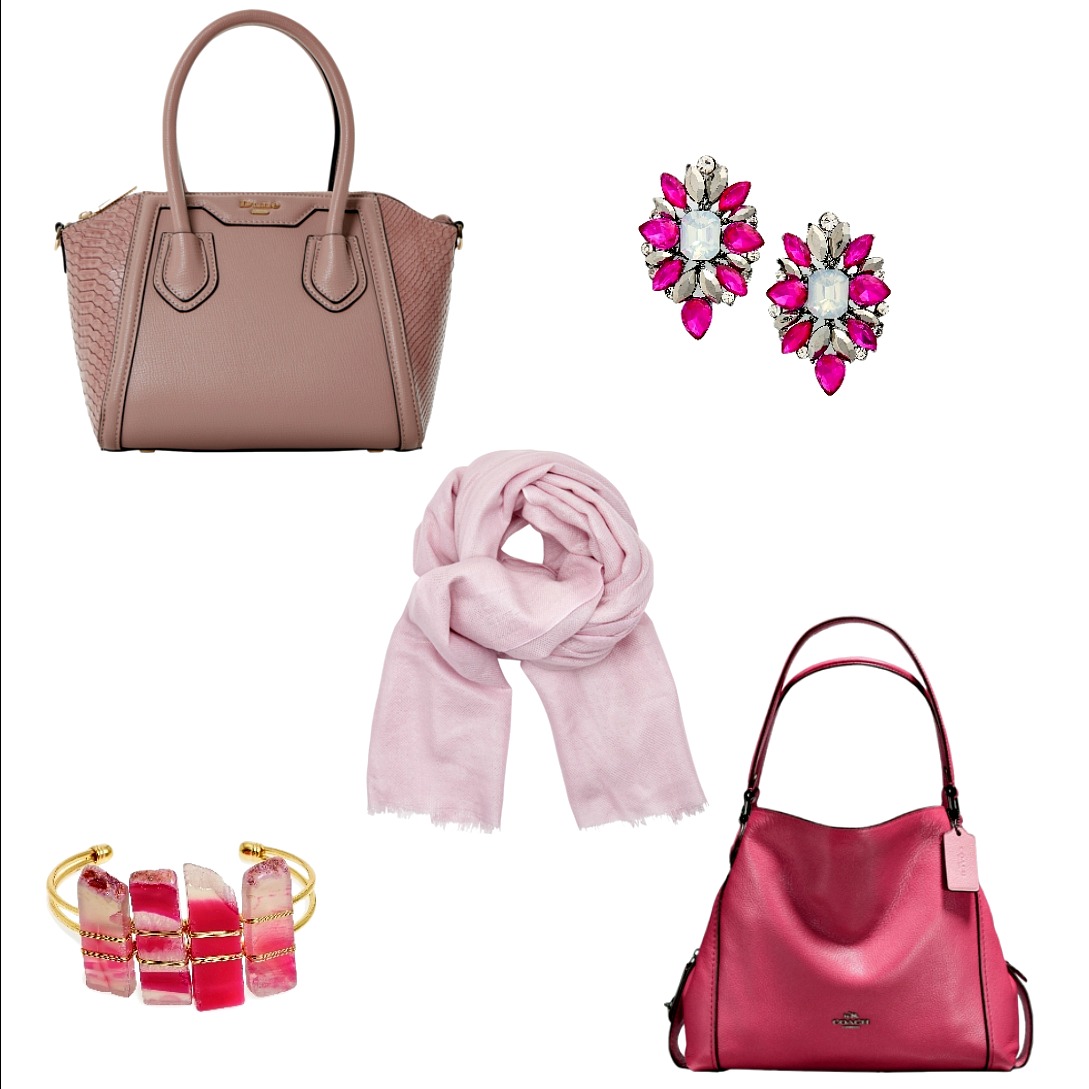 DETAILS FROM TOP LEFT: Top handle tote bag John Lewis // Rhinestone earrings Nordstrom // Coach Edie shoulder bag (USA link) // Metallic wool pink scarf John Lewis // Agate cuff Nordstrom
Learn more about my philosophy around accessories and how they link to personality at Sixty and Me. My first attempt at Utube!