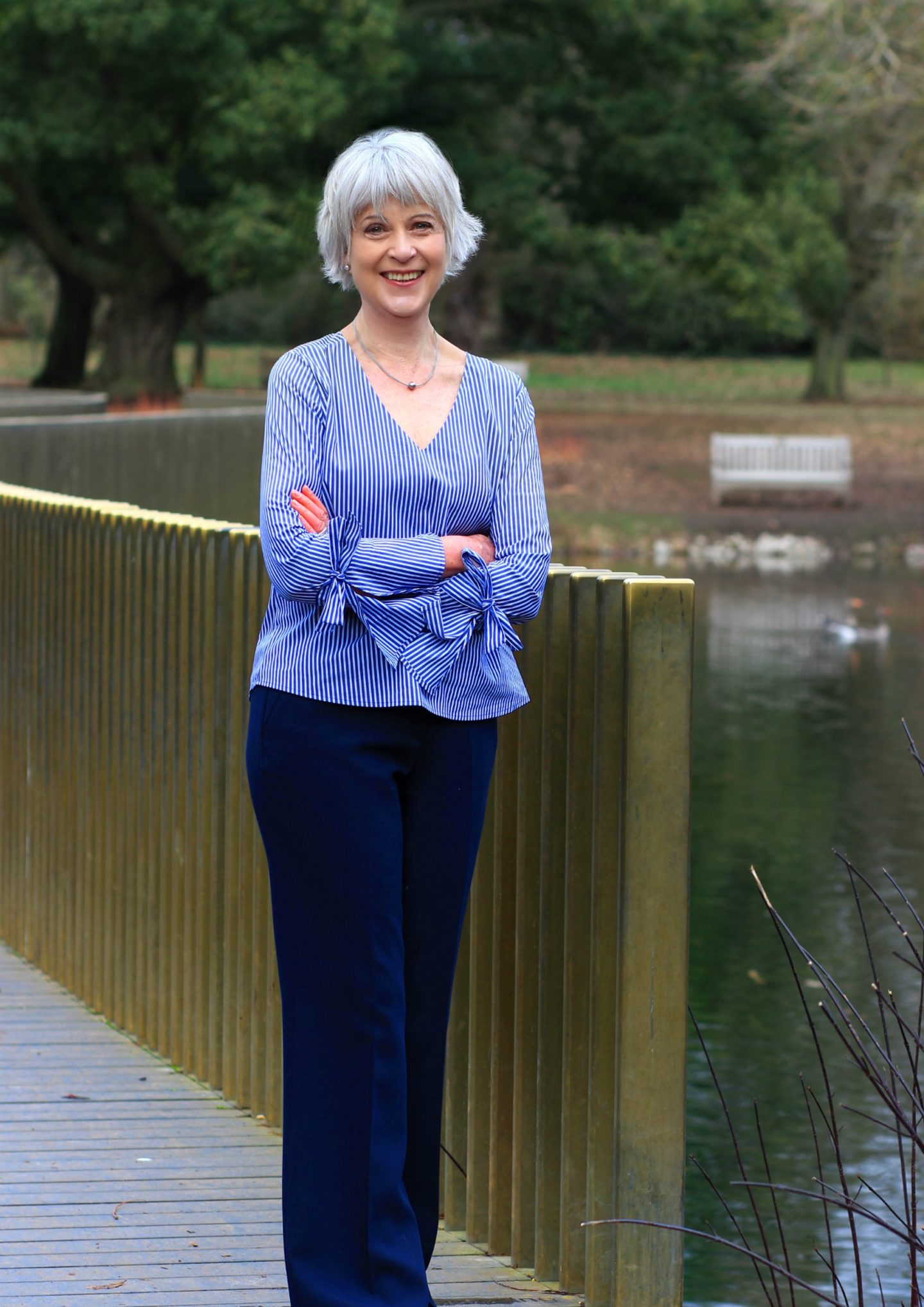 How I adapt the new Bell sleeve trend. Never say never where fashion is concerned. At first I was not at all sure about the ever increasing trend for tops with elaborate sleeve detail. However I was ordering my new pair of exercise pants as I promised I would in my recent post Getting fit after a long break. Whilst I was on the MarksandSpencer site I thought I would have a "browse" as one does. This internet shopping can be very addictive. I find it helps to be disciplined and know what you are looking for before you start otherwise time can just disappear and nothing else gets done. On this occasion I got lucky and discovered two tie sleeve tops. I thought why not at least give them a try.
DETAIL IN IMAGE: Stripe Bell sleeve top MarksandSpencer (UK & US) // Navy wide leg trousers MeandEm last season similar. (small size only reduced from £165 to £82).
I definitely expected to find that they did not suit me and I would have to return them. But no!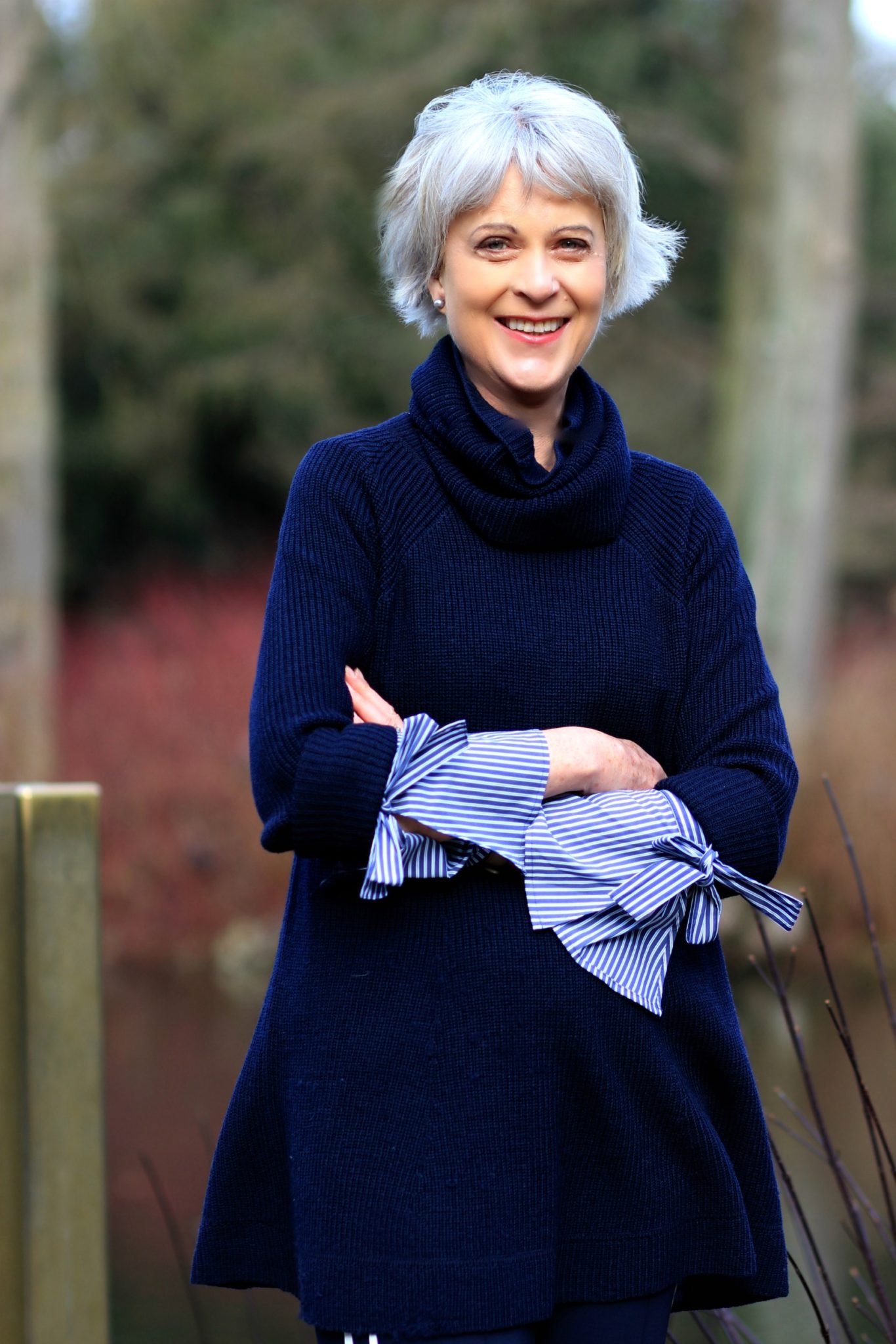 I was agreeably surprised. They fitted very well, where made of cotton not synthetic fabric.I really loved them. I decided to keep both. Here I am wearing the stripe blue style. I will show you the lighter blue spotted one in another post. It will go very well with white linen trousers for the summer.
Above I have added a chunky knit navy sweater from MeandEm. I bought mine in their recent sale. The navy is sold out. They still have the cream left (reduced from £165 to £82). They have a wide selection of similar styles.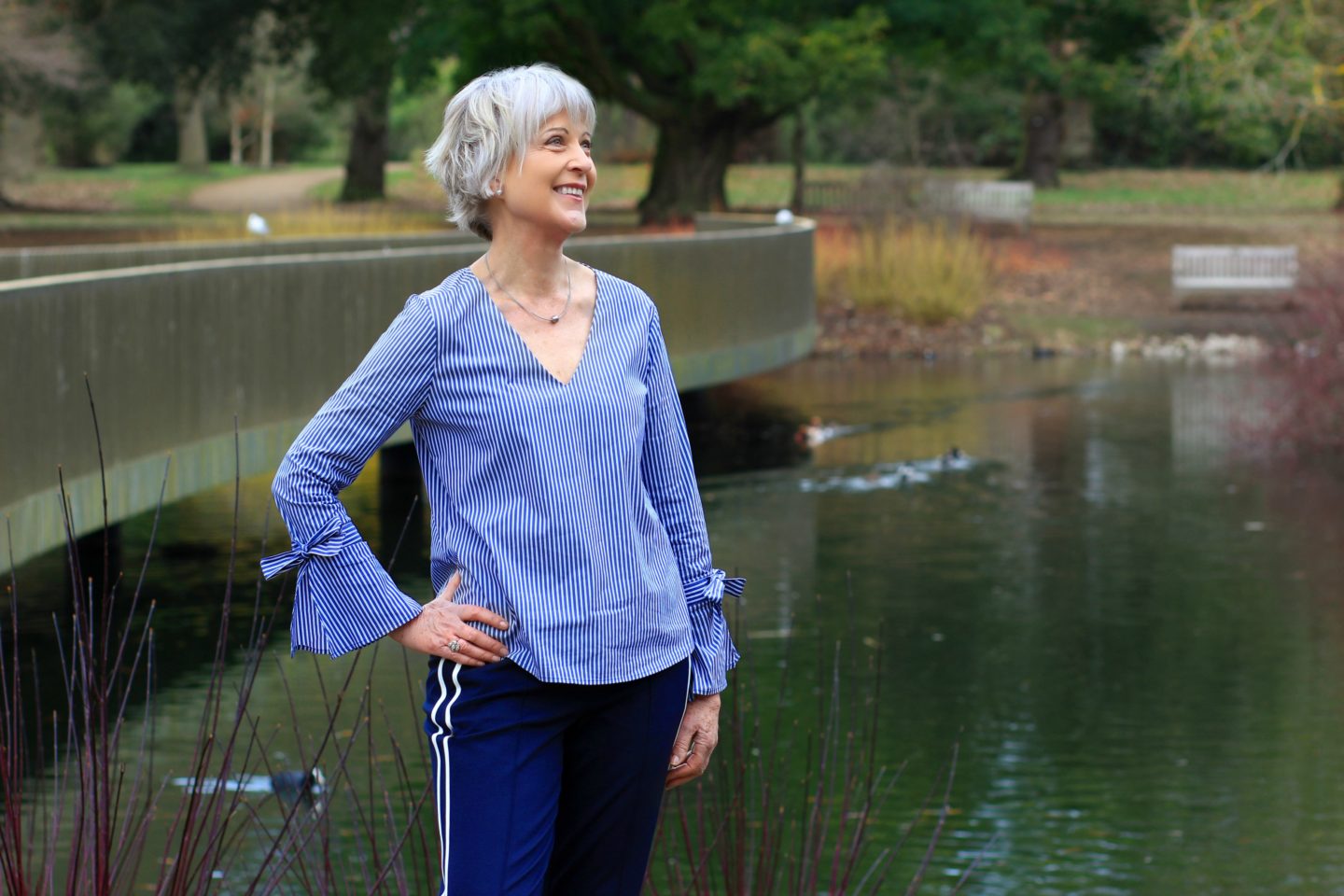 The sporty stripe trousers I am wearing are by MeandEm (reduced from £135 to £94). The stripe V-neck tie sleeve top by MarksandSpencer
I acknowledge that this look may not work for everybody especially if you are petite. However I think it is sometimes good to experiment and get out of ones comfort zone.
SHOP BELL SLEEVE TOPS:
The stunning photos were taken at Kew Botanical Gardens. Definitely a place to visit, especially in the Spring when the azaleas are in bloom. My photographer was the talented Laura Hines. You must follow her on Instagram. Here photos are outstanding.