After my health scare last November. Thankfully all better now. I admit that I have not done any formal exercise. This is unusual for me as I regularly attend my pilates/yoga classes both in London and France. I have been going for long walks which hopefully has kept me in reasonable form.
However now is the time to make amends and return to my classes. I am aware that I have lost muscle tone and flexibility and will have to work to regain my former fitness level. I am even considering hiring a fitness trainer to formulate a program for me. This should add extra motivation. I am lucky in that I have a gym near where we live in London. So no excuses.
All my old pilates outfits are looking a bit tired and worn. I intend to treat myself to some new fitness gear. This should add to the incentive to get out and get going. Sweaty Betty has some very funky and practical activewear.
SHOP THE LOOK: Leggings Marks&Spencer // Top MarksandSpencer // Bag to keep your fitness gear in Sweaty Betty // Down Parka at Nordstrom // Asics trainers at Sweaty Betty // Water bottle to keep you well hydrated.
MORE ACTIVEWEAR OPTIONS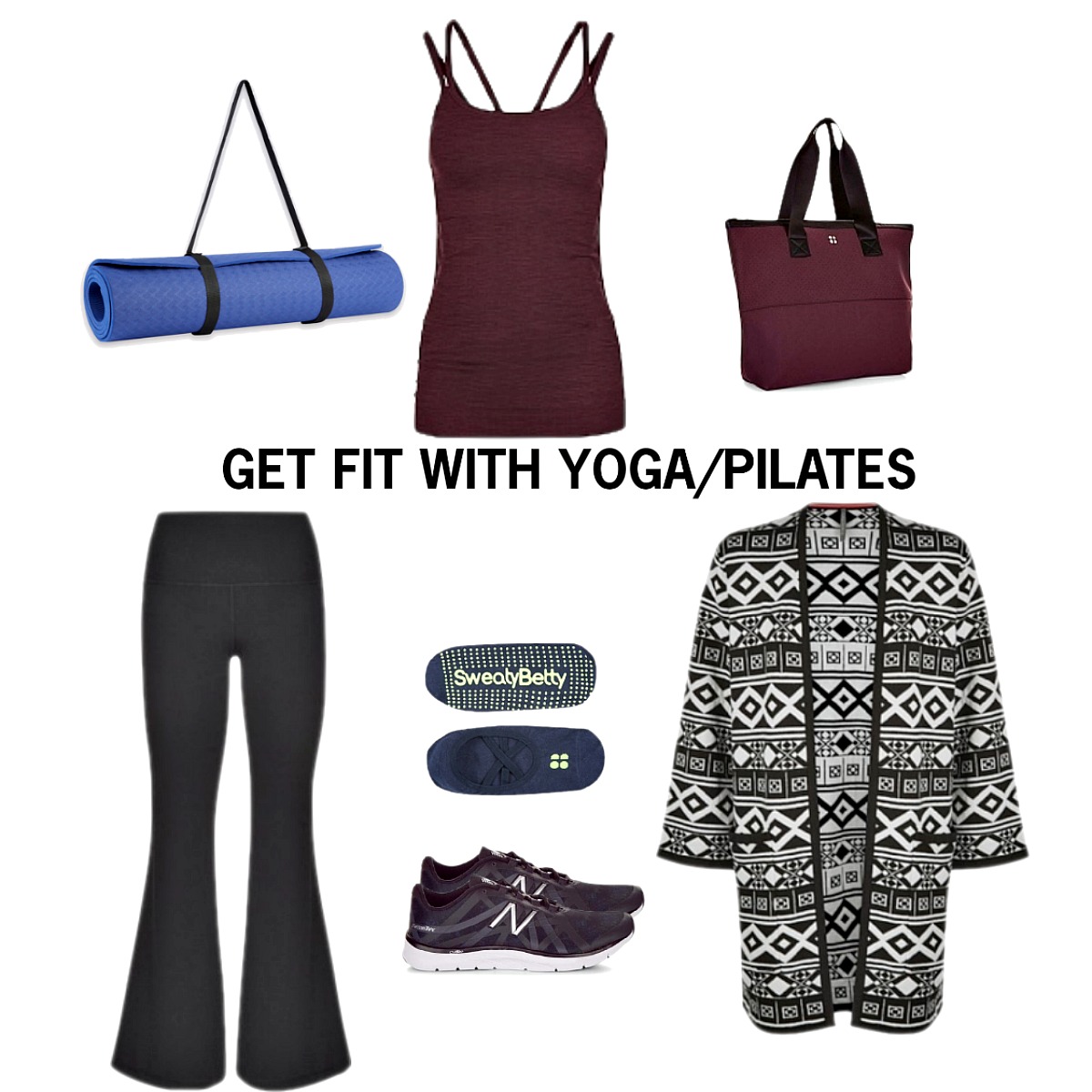 SHOP THE LOOK:
Yoga mat at MarksandSpencer // Yoga top at Sweaty Betty // Sports Tote by Sweaty Betty // Berber knitted cardi to keep you warm after your exertions // New Balance trainers // Yoga/Pilates pants // Yoga/Pilates non slip socks.